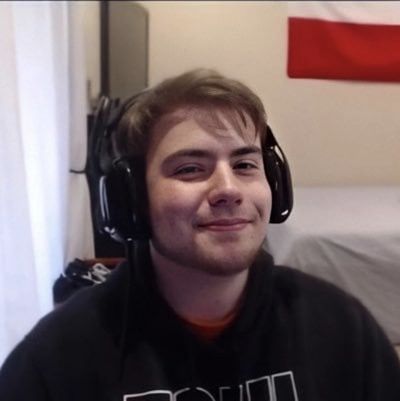 | | |
| --- | --- |
| Full name: Nicholas Armstrong | Education: Dropped out of Computer Science |
| Date of birth: March 1, 2001 | Height: 5 ' 8″/ 173cm |
| Place of birth: Texas, United States | Weight: 128lb / 58 kg |
| Current residence: Florida, United States | Estimated net worth: $1 million |
Who is Sapnap?
About, History, and Net Worth
Nick Armstrong, better known as Sapnap, is an American Youtuber who gained fame through his amazing Minecraft videos.
Even though he is not your regular gamer and doesn't force his online persona too much, he is still one of the most popular YouTubers these days.
If you want to learn more about Sapnap net worth, and his private life, you've come to the right place.
What Is Sapnap Net Worth?
Sapnap is a popular American gaming Youtuber and Twitch streamer known for his Minecraft challenges and games.
His net worth is estimated to be around 1 million dollars, but since he has a pretty long Youtube career, it can be much higher too.
He is active on his Youtube channel and his Twitch account, so he has several streams of income, and this is how much he can bag there.
Twitch channel
Sapnap has more than 2.3 million Twitch followers who follow his Minecraft streams and challenges.
He can earn money through Twitch subs, ads, and donations, and he receives around 3 dollars per subscription.
There is also a Streamlabs tip jar on his account and streams that allow his users to send donations and tips whenever they feel like it.
Sapnap also has a lot of ads on his Twitch streams, so he earns money this way too, and since he has a large number of viewers at all times, he is able to earn a few thousand dollars per stream.
He also earns anywhere between 2000 and 3000 dollars from his Twitch ads, and he usually gets around 1000 dollars of donations per stream.
However, his Twitch earnings estimate is around 30 to 35 000 dollars per month which brings him a lot of revenue from streams only, so his Twitch channel is his main source of income.
Youtube channel
Sapnap also has a successful Youtube channel, and all of his Twitch highlights and streams get uploaded to this channel.
His Youtube channel has more than 3.5 million followers, but he uploads a Youtube video when it feels like it, so he is not consistent with this social media platform.
At the moment, he only has 11 Youtube videos on his channel, but he has 2 older Youtube channels that date back to 2014 and 2016 that are still bringing him money.
For this reason, it is not only hard to find out when did he post the first Youtube video to his own Youtube channel but also to determine how much money he could be making and how much it adds to the Sapnap net worth.
Sapnap earns between 8000 to 10000 dollars per month from these Youtube videos, but he could also be earning some money from his old Youtube channels because these videos are still getting some views.
His smallest Youtube channel is mainly used for uploading VODs, and it doesn't perform that well but still brings a few hundred dollars each month.
His main channel, called, Sapnap, was the reason why he became so popular because of his Minecraft, but its rating cats and dogs video went viral.
Since then, he has amassed even more followers and created new channels.
He is probably living every Youtubers dream because he is not even trying, and his content is gaining recognition.
Merch
Sapnap also has his own merch, and he sells coffee mugs, hoodies, T-shirts, and hats with gaming characters, so he is able to earn a few thousand dollars this way too.
His merchandise is mainly dedicated to Minecraft, so all true fans of this game have ordered their pieces the moment the Sapnap band announced the collection.
Since he has a loyal fan base and all of his merch was sold out, he has probably made around 500 000 dollars this way, if not even more.
How Did Sapnap Start Streaming?
Nicholas Armstrong, also known as Sapnap, started playing games from a very young age, and he became a huge fan of Minecraft and Minecraft manhunt.
He was an avid player, and once he learned about the world of online streaming in his teenage years, he decided to explore different social media platforms and see whether this could be a part of his life.
Although he has experimented with other games, he stayed loyal to Minecraft speedrunner and running cats videos, so if you are a Minecraft lover, then there is no way you haven't enjoyed his content at least once.
He created his Youtube channel in 2019, started uploading real professional Minecraft videos, and changed his online name from PandasP to Sapnap.
His old Youtube channels were under this name, and when he decided to make a career out of this, he came up with a completely new persona.
Sapnap has met the famous Twitch streamer Dream, who is his fantastic friend and has helped him immensely with his career, mainly because he was always active and has called his fans to show some support to Sapnap too.
He also became a member of the group Dream Team and started participating in different Minecraft competitions.
Sapnap has managed to gather numerous and loyal audience on Youtube and Twitch at a very young age, and his estimated net worth will continue to rise in the next few years.
What Is Sapnap Like In Private Life?
Sapnaps real name is Nicholas Armstrong, and he is 21 years old at the moment, and most people think he is much older because he has been in the Twitch community for a long time.
He is very secretive about his private life, and he doesn't share too much information on his streams or his Instagram and Twitter accounts.
Sapnap net worth is also something we don't know much about, and you will see that he tries to maintain a mysterious aura on all other social media platforms.
However, he did share some things, like the fact that he is a college dropout and barely forced himself to finish high school because he was so sure gaming was the only thing he should do.
He was studying computer science but realized that wasn't the right option for him, and he decided to follow the steps of other Twitch streamers and build a completely different career for himself.
Sapnap is half greek, he has dark brown eyes, and his zodiac sign is Pisces.
He also has a younger sister who moved with him to Florida.