Many people enjoy playing Minecraft, but the whole experience can be even more interactive if you are able to share it with other people on the server.
For that reason, most people decide to share their Minecraft experiences on Twitch.
---
Here I will help you to learn how to connect Minecraft to Twitch. These are 7 steps to follow:
1. Get a Twitch Minecraft server
2. Choose a Minecraft map and set up settings
3. Choose who will join the server
4. Make the rules for your server
5. Grant moderator rights to a few reliable people
6. Create a spawn point
7. Make a Minecraft channel in your Discord
---
Further below, I will explain each of these steps individually, so keep reading!
How to Connect Minecraft to Twitch?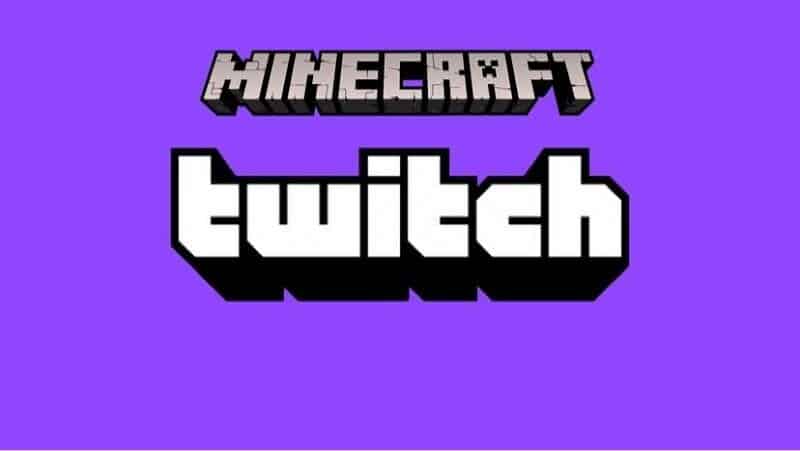 1. Get Twitch Minecraft Server
Minecraft offers its own options for servers called Minecraft Realms, but it limits you to only 10 players at a time.
I believe it is best to choose a hosted Minecraft server that doesn't have any lags or latencies because these things often happen with their original server.
Probably the best option for a server is the one you can get through Apex hosting because it is very easy to set it up, and users have plenty of positive experiences with it.
You don't need to create an account or anything; you just have to follow their link and open your unique Minecraft launcher.
2. Choose a Minecraft Map and Set Up Settings
You need to choose a special map for your Minecraft play and make sure every feature you add is according to the difficulty levels of your game; otherwise, your viewers may not be able to enjoy the game.
Mine Atlas allows you to choose among many different maps, so take time to explore them and start using your best picks.
Make sure your viewers like it too; otherwise, it doesn't matter how good it may be, they will leave your server and start looking for another, more interesting one.
3. Choose Who Will Join the Server
You should never leave your server open for anybody, and you need to make sure you carefully choose who will subscribe to it.
Make sure you know every Twitch account and that all the mods are aware of who they should let in the chat.
You should also tell them to control who can post in the chat because you don't want to be surprised with unpleasant notifications.
4. Make Rules for Your Server
If you want to make sure you can keep the right order on your server, you will need to post rules that will be available for everyone to see.
You can modify them over time, but overall they should be the first thing someone sees when they open the site.
5. Get Several Mods for Your Server
If you want to stream Minecraft without any problems, you will need to set up several mods through your Twitch launcher and make sure you give this position to someone who is trustworthy.
They will be required to suspend and ban people who are breaking the rules, and they can answer all the questions and handle the Mojang account settings.
Mods can also implement plug-ins and install whatever is needed for the best experience.
6. Create a Spawn Point
Spawn point is the key to having a successful server, and you will need to build a good welcome station and article that everyone will see the moment they log into the channel.
You should also protect it and disable anyone from editing it because it can cause a lot of problems both for you and the other viewers.
The kit is also something you can install, and it will help you immensely with creating a pleasant environment for your viewers.
7. Make a Minecraft Channel in Discord
You should always create a Discord channel for Minecraft because it can help everyone on the site ask for help and discuss the game when they need it.
They will also be able to post their pieces of advice, and they can start voice and text channels and share their experiences with everyone else.