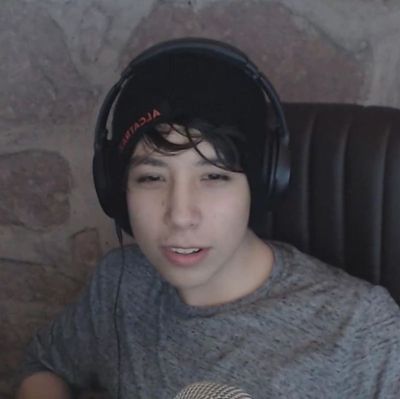 | | |
| --- | --- |
| Full name: Alex | Education: Law school |
| Date of birth: December 20, 2000 | Height: 5′ 6″/ 168cm |
| Place of birth: Mexico City, Mexico | Weight: 154lb / 70 kg |
| Current residence: Mexico City, Mexico | Estimated net worth: $5 million |
Who Is Quackity?
About, History, and Net Worth
---
Quackity is a popular Twitch streamer and content creator who went viral for his Discord server and fantastic gameplay.
His Youtube channel and online presence have always gathered a lot of attention, so if you, too, are one of the people who want to find out about Quackity net worth, brand deals, and career, you are in the right place.
What Is Quackity Net Worth?
Quackity has an estimated net worth of 5 million dollars, and his income mainly comes from his Twitch and Youtube channels.
He has been in the online world for a while, and his social media accounts have gathered a lot of attention, helping him to start earning from his online presence.
These are Quackity main income sources and how much he earns from them.
Quackity Twitch channel

Although Quackity is a Twitch streamer, he doesn't have a precise schedule, and he mainly streams when he feels like it, so how much he makes money through Twitch varies a lot.
When he is streaming regularly, he is able to earn around 55 000 to 60 000 dollars per month, but unlike most Twitch streamers, he streams that frequently only a few months per year, so his Twitch income is much lower.
However, he earns a lot of money from his viewers through donations, especially when he is streaming with celebrities, so Twitch is still a good income source for him.
Quackity Youtube channel

Quackity has two Youtube channels, and you will see him uploading videos to both of them, but the main channel is the one that brings him the most money.
The Quackity channel has more than 6 million subscribers, and it is the place where he uploads different moments from his Discord and Twitch streams but also adds interesting conversations with other online personas
It is updated on a weekly basis and provides him with around 30 000 dollars from Youtube Ad revenue per month, and you can be sure he earns a lot more money through different sponsorships and ads in these videos.
His other channel, Quackity VODs, is where he posts his video game streams, and it has 1.5 million subscribers, which means that Quackity earns a large amount of money through this channel too.
This channel can bring him around 17 000 dollars per month in Youtube Ad revenue, so Quackity net worth mainly depends on the success of his Youtube channels.
He can make at least 50 000 dollars per month through Youtube Ad sense revenue, and he earns much more money through ads and sponsorships he does in his Youtube videos.
Quackity is a popular Youtuber, and you will see him uploading all the time, so he can earn a lot more money through this platform than through Twitch.
Merch
Just like all other Youtubers with a large following, Quackity too has created his merch line called Planet Duck, and it seems to sell well all the time.
His earnings through merch are estimated to be around 3000 dollars per month, which is a decent amount for someone who doesn't promote it that much.
Brand deals
All popular online creators have different brand deals and sponsorships, and Quackity was able to build quite a few of them.
He is currently collaborating with Raid Shadowd Legends, Dollar Shave Club, Raycon, and Simplisafe, and these sponsorships bring him around 10 000 dollars per month.
When Did Quakcity Start Streaming?
Quackity started posting videos to his Youtube channel in 2013, and he was involved in the Minecraft community at first.
Although his videos were short and primarily focused on funny clips regarding the game, they started taking off on Youtube, and he decided to give a try Twitch too.
Quackity was also trying out new games like ToomTown, and he tried out online games like Habbo Hotel and Club penguin, which were very popular online, but people weren't too interested in streaming them or making videos about them.
Later on, he created a Discord channel, and when he saw how popular it was among people, where he hosted a show called Discord's got talent, and viewers watch that all the time.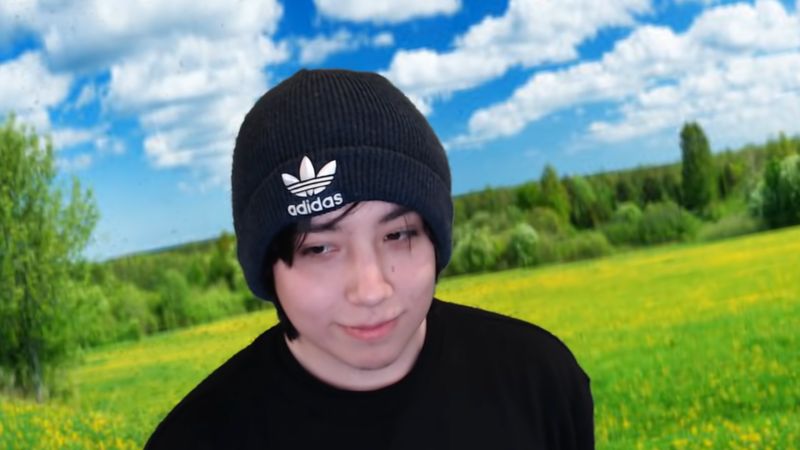 The first money Quackity made online was through Discord, and his net worth started growing when this show gained thousands of viewers.
His Youtube channel was, on the other hand, full of Minecraft videos, and his career started taking off in this area too, and you could see this Mexican YouTuber on different Minecraft championships.
In 2020, he became a part of the Dream SMP, and he created another Youtube channel called Ducky G; although he is not one of the most dedicated Twitch streamers, his Youtube channel is alive.
What Is Quackity Like In Private Life?
Alex, better known as Quackity, became an online persona in 2013, and since then, he is only getting more famous.
He started by creating Youtube takes on different games, and although he wasn't earning much money, he was dedicated to growing his community because playing video games was what he loved.
His viewers started growing when he uploaded funny Minecraft videos to his channel, but he was still opting to keep social media as his side hustle.
Alex is from Mexico, and although he has been living there since he was born, once he qualified for different championships, he started spending more time in Los Angeles.
Eventually, he enrolled in Law school, and although he still didn't finish his degree, he wants to make it a priority in the future.
Once he gained a million followers and his content started getting viral, he started promoting a guy called Roblox on all his platforms, and this man turned out to be his brother.
Alex is also very fond of animals, and you will see his cat Tiger frequently on his streams.
He doesn't share too much information from his private life, and you won't even find out too much about him even if you follow him on every social media account he has because no one even knows his full real name,