Every photo or video posted on the app has more or less found its audience.
Some pictures made a ridiculous reach to thousands of followers and have been marked as accounts with the highest number in their likes count.
If you want to have the upper hand in a conversation about this topic, let me show you the most liked Instagram post, and a list of other most liked posts.
What Is the Most Liked Instagram Post?
An egg. You read that right. The picture of an egg is not the most followed account on the app, but it is still the most liked post. This is the unbeatable winner, and this post holds the record for the most-liked Instagram post.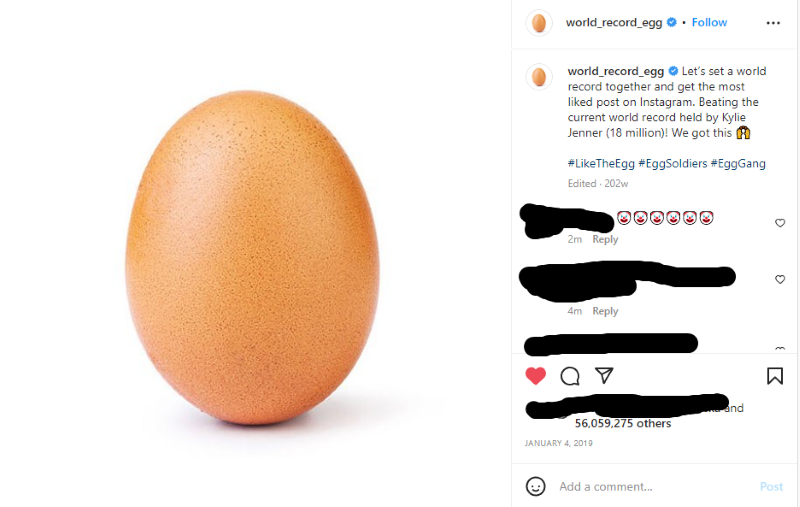 It is still unclear why it is the overall winner as many people assume this title would belong to a picture-perfect snap of an influencer, but the image of an egg is holding the world record, egg-actly! Have you already liked the photo of an egg?
10 Most Liked Instagram Posts
1. Cristiano Ronaldo and Lionel Messi Playing Chess
Instagram was blessed with a photo that has made an almost unbelievable number of followers in under 24 hours. If you're thinking that we got the image we never knew we needed, you're right.
Football fans around the world have lost their minds over the iconic image of Cristiano Ronaldo and Lionel Messi playing a game of chess under the umbrella of one of the biggest fashion houses ever, Louis Vuitton.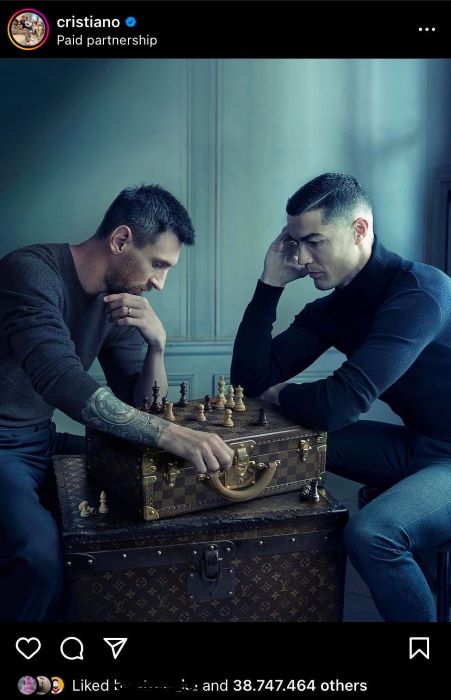 2. Ariana Grande and Dalton Gomez's Wedding
Ariana Grande's wedding photos have most definitely attracted millions of likes on Instagram, and people went crazy over the photos. Her followers have obsessed over their looks and the overall wedding vibe.
A solid number of fans have especially discussed Ariana's wedding dress, which has been custom-made by nearly every bride's favorite wedding dress designer, Vera Wang.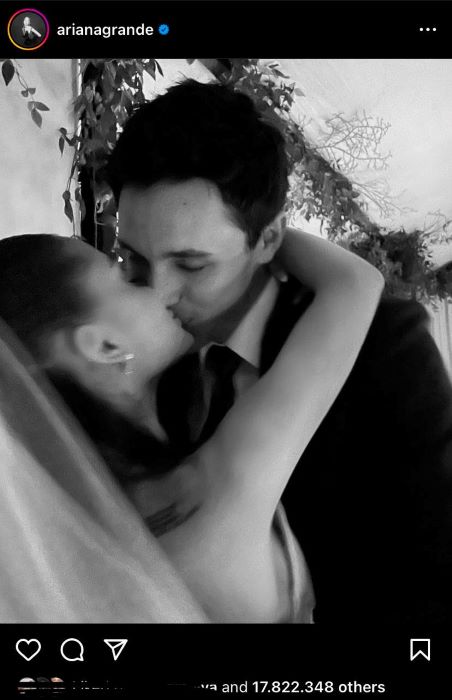 3. The Spiderman Meme In Real Life
Marvel super-fans are surely going to recognize the image posted by Tom Holland. Life sometimes imitates art, and in this picture, we can see actors who have already portrayed three different versions of Spiderman in three different Marvel universes.
The photo in question was created during the filming of the movie Spiderman: No Way Home. Tom Holland, Andrew Garfield, and Tobey Maguire are reenacting the probably most popular Spiderman meme ever made.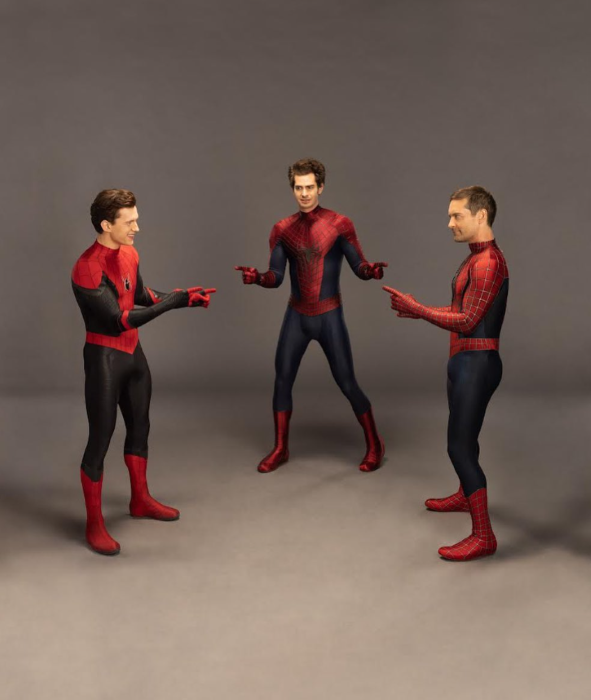 4. Khaby Lame Tribute To Chadwick Boseman
Khaby Lame, one of the biggest TikTok stars, gained his first million likes without saying a single word in his videos.
His Instagram account showcases sarcastic videos that make fun of some obvious facts many people worldwide sadly fail to see.
This Reel, in particular, Khaby dedicated to the late actor Chadwick Boseman, who was mostly known for his role in the movie Black Panther.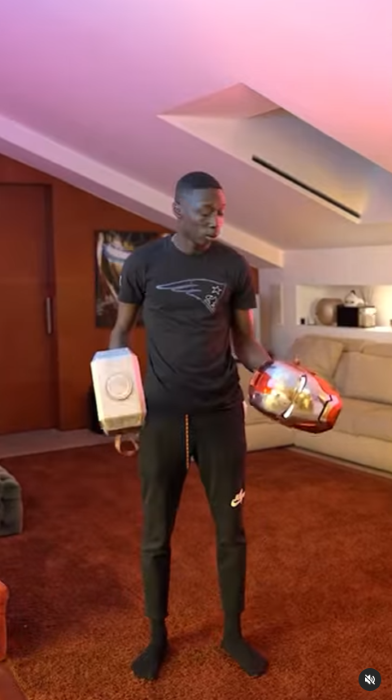 5. A Cute Little Dog
Would you believe me if I told you that an adorable little dog would have made it into this list?
The doggo in question is the pet of the Korean pop singer V, who is, the other hand, a member of the most popular K-pop band in the world, BTS. The picture of this little being might not be the most-liked post, but it generated a few million likes.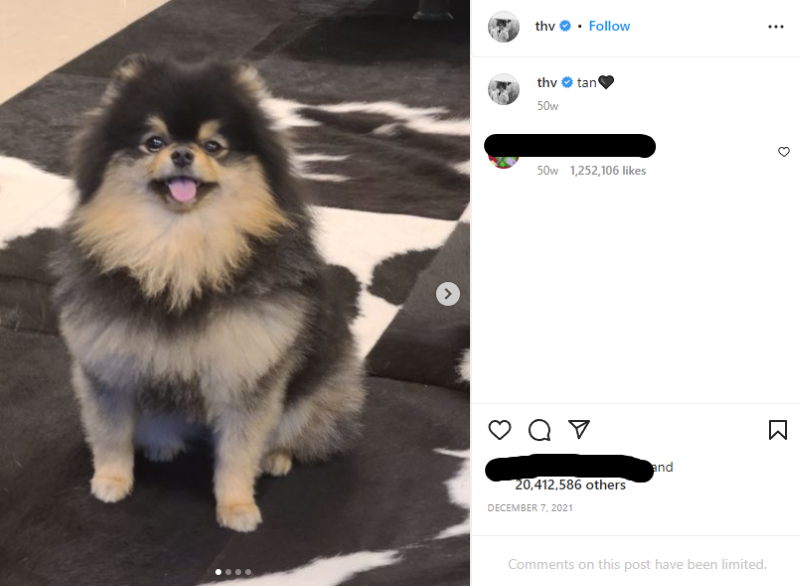 6. Ronaldo and Georgina Rodriguez Twins Pregnancy Announcement
An extremely liked post on Instagram belongs to the football star who recently left Manchester United and his wife, Georgina Rodriguez. They made this Instagram post revealing that they're expecting twins.
Sadly, upon giving birth to one healthy baby girl, the other twin passed away. The memory of this announcement has gathered millions of likes.
7. Kylie Jenner's Second Pregnancy Announcement
Kylie Jenner grew up around the cameras when filming the reality show Keeping Up With The Kardashians.
Even though Jenner does not usually shy away from the cameras, she decided to keep her first pregnancy a well-kept secret, her second pregnancy with rapper Travis Scott was publicly announced as Kylie Jenner shared the news with her followers in an Instagram post.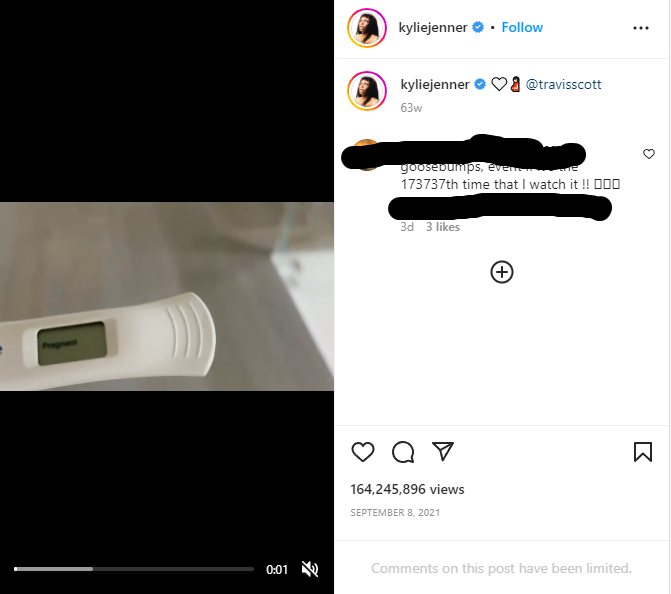 8. Billie Eilish's Blonde Hair Reveal Selfie
Billie Eilish has shared an Instagram post of her new hairstyle that wasn't pretty much expected, as her Instagram followers are used to her somewhat grungy and baggy style with black and neon green hair.
The pop sensation shared multiple posts on Instagram showing off her new blonde hair. She took it to the next level by appearing at the Met Gala with her blonde hair and old Hollywood vibe dress on the red carpet.
9. Selena Gomez In Italy
The singer and the make-up brand owner shared a simple, everyday moment with her followers.
Everything Selena Gomez does is special, so even this Instagram post of Selena on a boat in Italy has generated insane amounts of Instagram likes.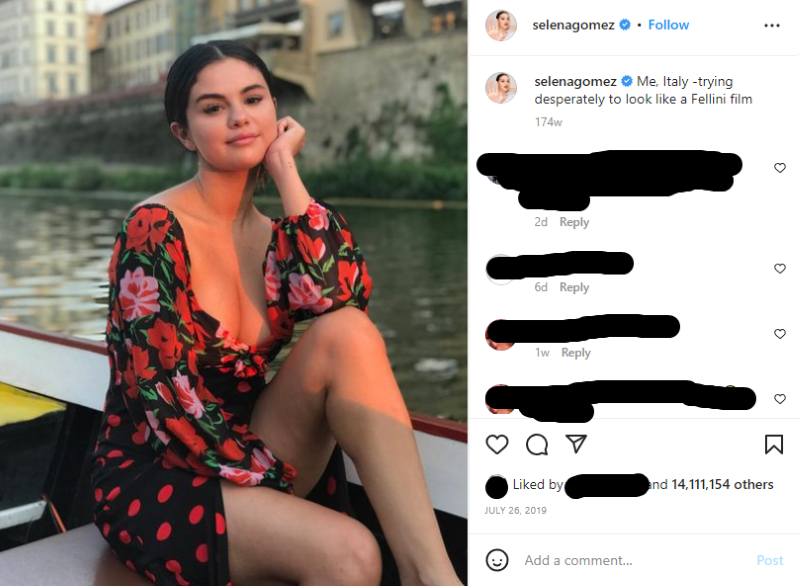 10. Justin Bieber and Hailey Baldwin
Justin Bieber and his now wife, Hailey Baldwin, have been very much open to the public about their relationship and current marriage.
Their post might not hold the current world record, but Justin's love letter to Hailey in the caption section of his Instagram post definitely gets an award for showing his love to Hailey.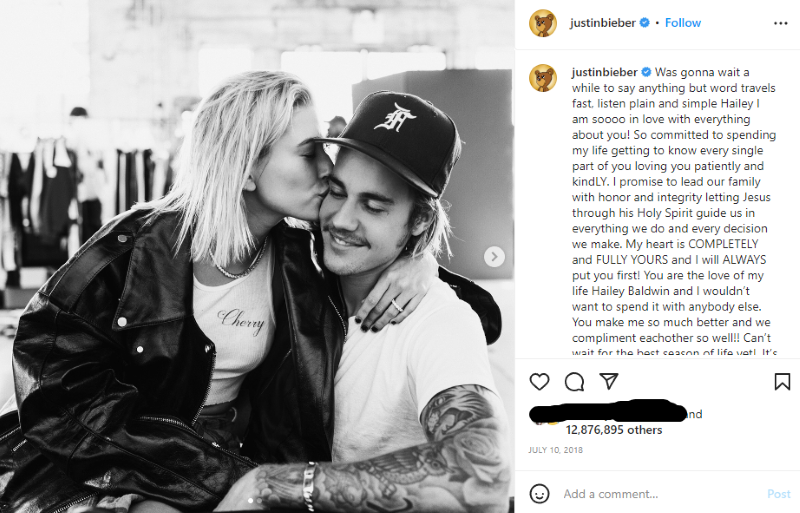 Conclusion
Like across many other social media channels, Instagram photos are meant to be posted, shared, and liked, and some of them generate a few million likes now and then.
Some familiar and popular Hollywood faces may own the most liked Instagram posts, but the contest winner among the most liked posts and current world record held by an egg is a funny but sweet fact.
FAQ
What hashtags get the most likes?
Relevant hashtags.
If you're looking forward to generating your first million likes, don't forget to find hashtags that are relevant to your post.
You might not get the most-liked Instagram post overnight, but the most-liked Instagram photos belong to celebrities and public figures, so start your journey in the influencer world.
Who has the fastest likes on Instagram?
Jungkook. Celebrities might envy the popular Korean pop star as he managed to get a whopping amount of one million likes in 2 minutes after publishing his post on Instagram.
By achieving this, Jungkook has, believe it or not, broken the Guinness World Record for getting the most likes in the shortest time span.
Does Jennifer Aniston have many likes on her posts?
Yes.
In fact, the first post she has ever published on Instagram is a group selfie with her co-stars from the show friends.
This post alone has gathered 16 million likes in a concise amount of time, and Jennifer Aniston did show up with a great Instagram game and has also gathered 41 million followers by now.