Instagram is the go-to social media platform with over a billion active users and amazing features for fun and business.
---
How To Stay Safe From Instagram Scams
Set your Instagram profile to "Private" and apply a strong password that you won't reveal to anyone
Protect your account with 2-steps verification
Don't open links or DMs you are unsure with
Shop from trusted sellers only
Watch your login activity
Be cautious when using apps to gain followers
Use antivirus software and an ID theft checker app
Regularly check your bank account to see if there were any unauthorized transactions
---
Like every social media that becomes extremely popular, Instagram has become a spot with many scammers and frauds, so if you want to keep yourself protected on the platform, this guide is a must-read.
What Are Instagram Scams?
Instagram scams are different schemes created to get money out of people or hack their Instagram accounts.
Since Instagram is a social media for both fun and business, scams happen all the time, and all of them have different goals.
Plenty of Instagram scams appear all the time, and since people seem to fall into these traps frequently, it is very important to stay informed and protect yourself at all costs.
Some of them will try to get your money, some will trick you into criminal activities, while others will try to take over your profile because of the followers and engagement rate.
Instagram scams are various, and they can happen to anyone, so always be careful when you are interacting with someone you don't know through this platform.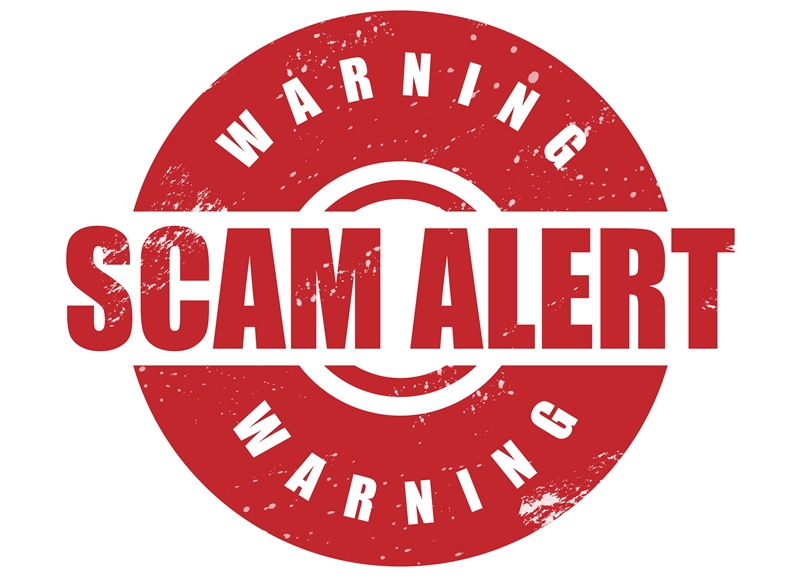 How do Instagram scams work?
How Instagram scams work depends on the type of the scam and the goal of it, but scammers will usually send you direct messages with attractive offers, whether about giving you money or helping you grow your online accounts quickly.
On Instagram, you can face scams that are part of identity theft, romance scams, money scams, job scams, and even Bitcoin Instagram scams, so whenever you receive a message related to some of these things, you can be sure it involves some scam.
6 Common Instagram Scams
These are some of the most common Instagram scams you must watch out for to have a safe and enjoyable experience on the platform.
1. Phishing scams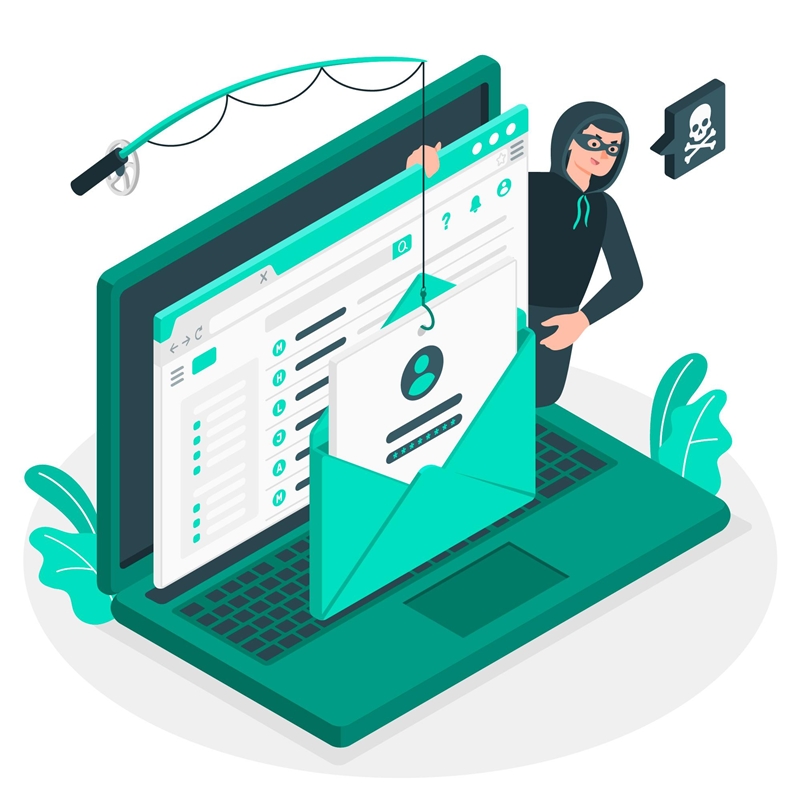 Phishing scams on Instagram are probably the most frequent type of scams that have been around ever since the platform was created.
This type of scam includes receiving a direct message in which you are called to confirm your identity, username, and password, so your Instagram account doesn't get deleted.
The person sending you the e-mail or the message will present themselves as someone from Instagram customer service and will usually have something in their bio that says "Official customer service profile."
They will also mention suspicious activity and require you to give them information to log in so they can save your account, which will lead to them breaching into it and scamming people from your account too.
Once you give them access to your Instagram account, they can do identity theft, get all of your data and passwords to connected social media accounts, and even access your credit card if it is connected to your account.
Some scammers will do Instagram phishing so they can blackmail you by threatening they will send all of your messages and photos to your friends and family or that they will publish private info on your account if you don't give them money.
Whenever you see a message or an e-mail like this, please report it and don't even think about answering and sending your information to anyone.
If something happens with your Instagram account, you will get a notification the moment you open the app, and they will take you to a secure website, not requiring you to send information through DMs or e-mail.
2. Sponsorship scams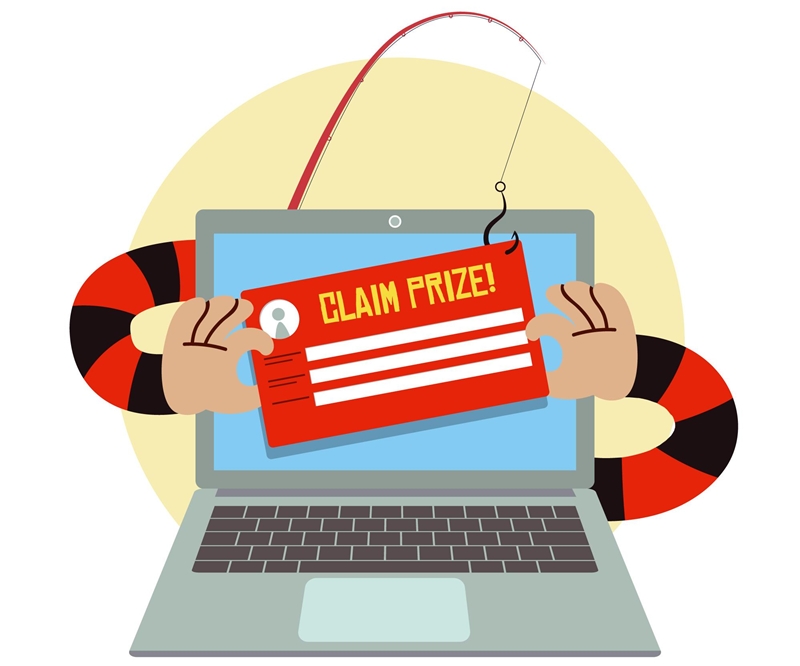 Sponsorship scams on Instagram have been around ever since the platform was created, and they consist of direct messages in which a brand promises to pay you for an advertising deal and offers you to become their ambassador.
These scams appear on the Instagram app all the time, and the brands that claim to offer these services are mostly fake accounts with just a few pictures and around 1000 followers, but they usually don't require anything else from you expect to buy their products and then become eligible for the "advertising deal."
However, if you fall for it and decide to purchase their products, you won't get them, and you even risk them taking a lot more money from your account than mentioned on the website.
Promos like this are something all Instagram users receive from time to time so ignore them because it is pretty obvious they are fake, and their profiles usually disappear after they have scammed enough people.
Some brands may even promise to take you on sponsored trips or organize a photoshoot for you, but be careful because offers like this have often been linked to human trafficking.
Although you probably won't lose anything except for some time and money, ignore these messages and never agree on their sponsored trips except if you know you are talking to a famous and renowned brand and their official account.
3. Crypto scams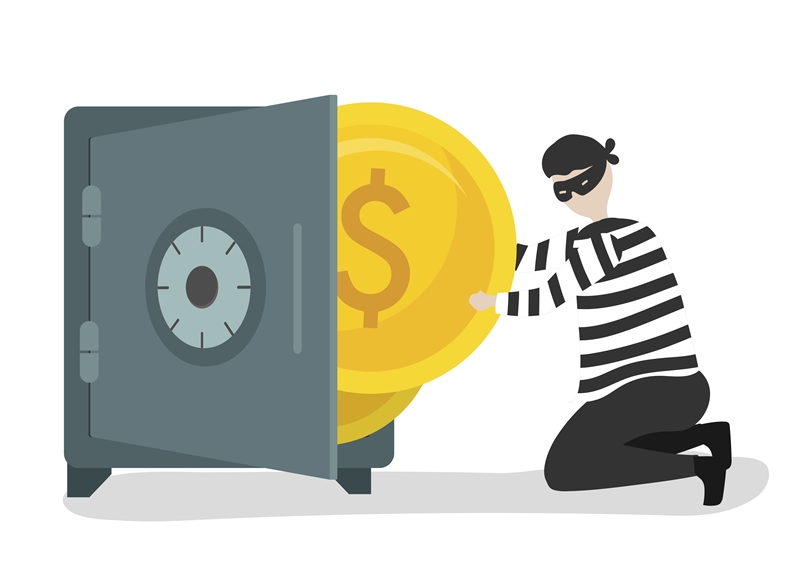 Crypto and Bitcoin scams have become very popular during the past 2 years because everyone seems to be looking for a way to invest in it, even via unreliable Instagram sources.
Crypto investors who promise to help you get rich within just a week, offering you different investing programs, are common Instagram scams, and once you start following content related to this, you will receive them all the time.
They usually promise to help you double your money within a few days by investing 100, 500, or even 1000 dollars through them.
No serious crypto and Bitcoin traders are finding investors this way, and they definitely won't be asking you to pay them money to invest for you, so block accounts that send messages like this.
4. Investing scams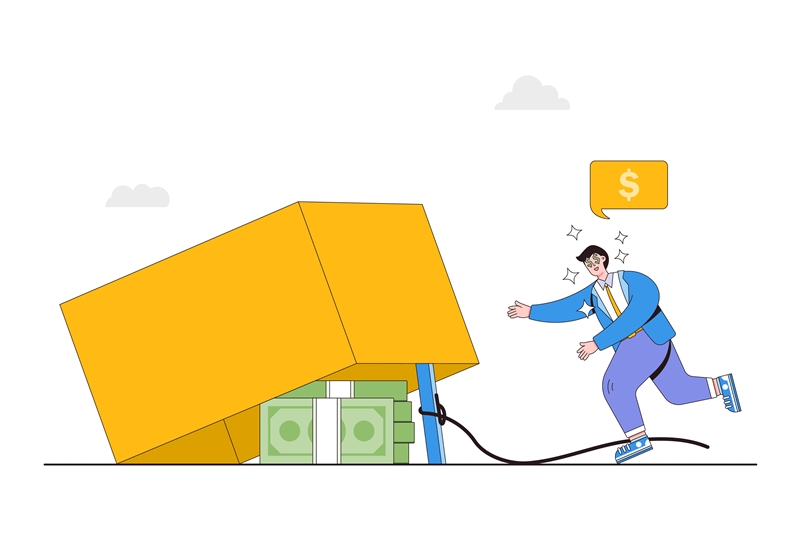 Investment scams are similar to crypto scams, and they usually consist of messages from random people promising to help you achieve a luxurious lifestyle by investing in their business or joining their company.
These companies or projects are usually made up and require investing through special mobile apps and accounts these so-called investors send you, which will make it clear it's a scam account.
No one finds investors through Instagram DMs, so whatever type of offer you receive on your Instagram accounts, block these creators and don't click on any of the links they send you.
5. Blackmailing scams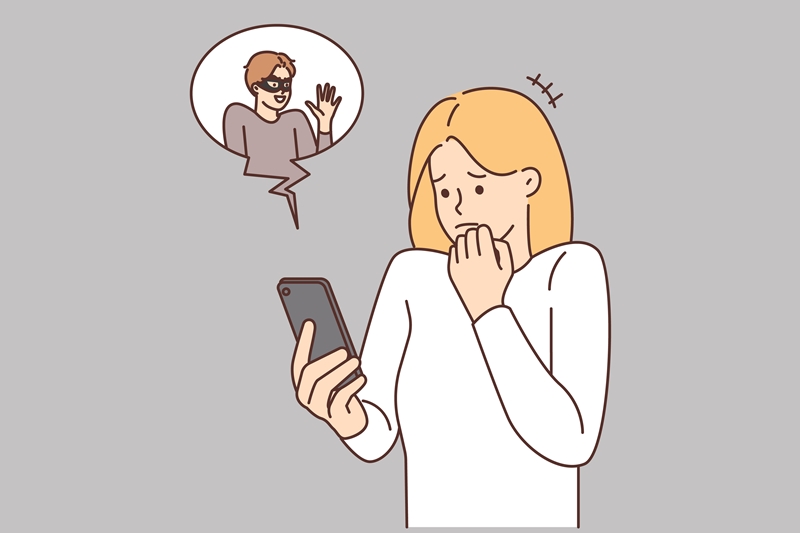 Blackmailing scams frequently happen, especially to women on Instagram. These scammers always threaten to release your private messages and photos if you don't send them a certain amount of money.
They will claim that your Instagram account was hacked into and that they will post all your private information if you don't send them money within a few hours.
In 99% of the cases, your account didn't even get hacked, and they are just bluffing to get money from you.
These scammers mainly target women because they tend to respond and pay the money almost instantly.
However, if you receive this message but are still using Instagram without the app sending you any information about hackers or people from other locations trying to break into it, you are safe, and you should ignore them.
6. Romance scams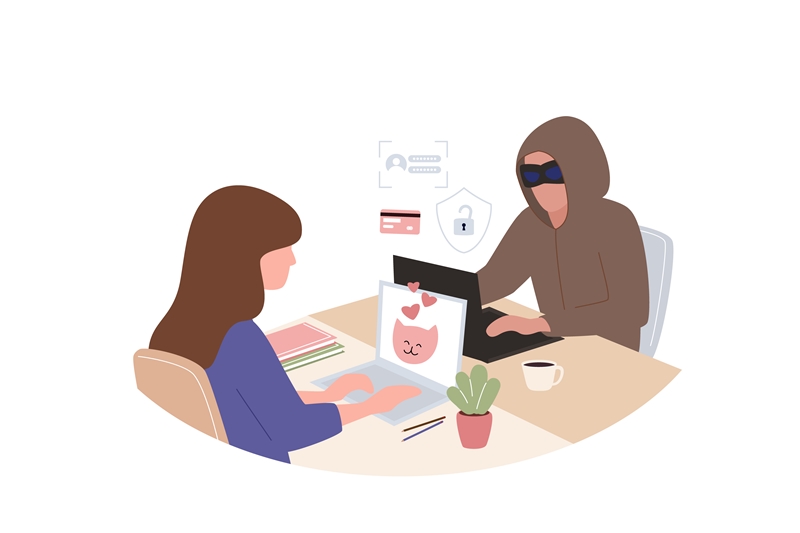 Romance scams are probably the oldest type of scam on Instagram, and unfortunately, many people are still falling for it or giving it a try even when they see that it is suspicious.
Many people are creating fake Instagram accounts by using photos and videos from other people and trying to present themselves as someone they are not.
This wouldn't be too scary if they actually weren't connecting with different people online, talking to them, and eventually establishing a romantic connection through the phone.
Although some romance scams may end at this, and the other person would be highly disappointed and hurt when they find out they were talking to someone who doesn't exist, some scammers were able to get money and gifts from their victims.
Many scammers have shared so much fake personal information that they managed to get their victims to trust them and borrow money several times, buy them gifts, and even plane tickets and similar things.
For that reason, even if this person is beautiful and looks very interesting, don't reveal too much about yourself and don't send them money or any goods before you are sure you are talking to a real person.
These scams bring financial damage and emotional pain, so never blindly trust people you know just from the internet.
8 Tips To Avoid Getting Scammed On Instagram
If you want to protect your online accounts on Instagram from identity theft, phishing scams, investment scams, and any other type of Instagram scams, you need to be cautious.
To make your experience on Instagram and the overall internet safer and more enjoyable, these are some of the tips that will help you avoid getting scammed.
1. Set your account to Private
Keeping your Instagram account private will protect you from unwanted followers and messages, and people who don't follow will have no idea who is behind the account and what you are posting.
Although you may still receive suspicious DMs with a private account, romance scammers, investing scammers, and those who want to steal money from you will rarely target you, and even if they do, these messages will go to the Request box, not directly into your DM.
2. Set a strong password
A solid password is needed on every social media and subscription service because no one can figure it out easily, and even third-party apps will not be able to get into the account without the real login details.
Combine upper and lower case letters, add numbers and symbols, and you will have a strong password no one will figure out.
3. Setup two-factor authentication
Two-factor authentication means that to log into your Instagram account, you will need to sign in with your password, and through your mobile phone or another device, the e-mail is active.
You can enable two-factor authentication when creating your account, which will prevent you from any suspicious activity or logins, especially from hackers.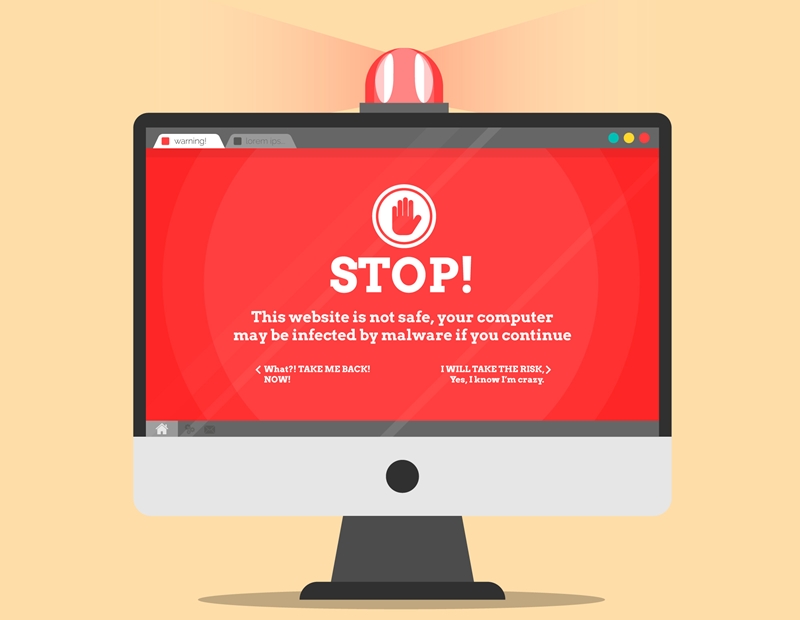 4. Don't click on fishy links
An Instagram scammer will probably send you a suspicious link in the direct message and claim that by clicking on it, you will be able to make money or become eligible for an ad or a project.
Never click on suspicious links sent by people you don't know; even if you know them, always check what the URL says and what the domain is before you open it on your account.
5. Only shop from verified accounts
Instagram has a verification mark next to the username of every user or brand that has confirmed their identity, and these are the only people through whose shop you should buy things.
There are plenty of unverified Instagram shops with fake followers that look reliable but will scam you for money the moment you try buying something through their Instagram shop, so never buy from profiles that don't have the blue mark next to their name.
6. Don't over-use third-party apps
If you use a third-party app for Instagram followers, get more likes and followers, or stalk random people on Instagram, you may get involved in some online scams without knowing it.
These apps are often connected to different platforms, and it is easy to get involved in different scams that will cost you your account and money, so try to avoid these platforms altogether or register on the 100% safe and verified ones.
7. Monitor your login activity
Instagram settings will provide you with a complete list of your login activity, and you will be able to see every device and location you have logged in from.
If you believe something suspicious is happening or that you have had your Instagram account hacked, monitor this part of the settings and see who and when has caused the problem.
8. Don't respond to all DMs
Most Instagram scammers approach their potential victims through DMs, and if you have used Instagram for a while, you have received quite a few fake job scams, romance scams, and investing scams DMs.
When you receive them, ignore them, don't respond to them, and don't open any suspicious links in them – just block the person and report a potential Instagram scam.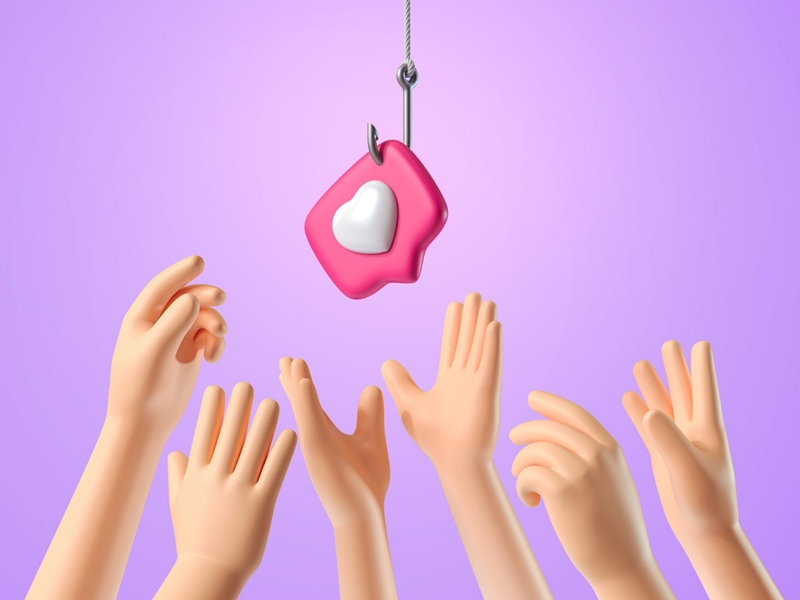 What To Do If You Get Scammed?
If you weren't aware of Instagram scammers and found yourself a victim of their game, I am sorry.
However, there are some steps you can take to solve the situation and feel a bit better, or even save your money if it's not too late.
Contact Instagram support to report a scam
When you realize you may have been scammed, contact Instagram support, explain the situation and report the person because they have probably tried to lure others into this Instagram scam.
Change your Instagram password
If you have shared your login details and they are the same for all your online accounts, change them immediately on Instagram and all other social media.
Your personal information can be saved if you react instantly, and the scammer will get logged out of the Instagram app when you change your login details.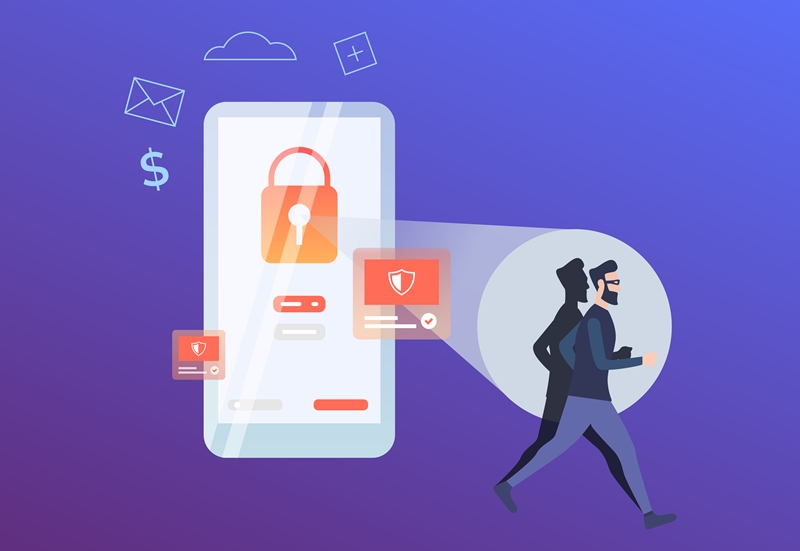 Check your bank account
Open your banking app, check out the information, your PIN, and whether some transactions have been made.
If it is not too late, you can contact them and change all the information quickly so the scammers don't get access to your money.
Will a bank refund you if you get scammed?
In case you were scammed into transferring money to another person, there is a high chance your bank will reimburse you for the money.
The process is very simple, and they will withdraw the transaction, but make sure you contact them the moment you realize this was a transaction that was a part of the scam.
Use an antivirus software
Always install antivirus software on your device because it is useful for protecting you from malicious links, but also scammers who are trying to break into your social media profiles and bank accounts.
The software will stop them when someone tries to do this, and you will receive an alert about a potential problem.
Use the ID theft checker app
ID theft checker apps will help you protect personal information while using different platforms and websites, and they will alert you if there is a breach in some of your profiles, whether it is Instagram or an app with your banking details.
They also provide you with a guide that helps you minimize the consequences if you are already scammed.
Conclusion
Instagram scams happen all the time, and it is very important to learn how to recognize them and protect yourself if you want a safe and enjoyable experience on social media.
No matter what you do, always be alert and consider the most common Instagram scams.
Follow my advice that will help you avoid these situations and prevent damage even if you get scammed.
FAQ
What can a scammer do with my phone number?
A scammer can do a lot of damage with your phone number, from preying on your contacts, friends, and family, sending scam messages to other people, doing SIM swaps, and stealing all the information connected to that phone number.
Can you get scammed by opening a text message?
You can hardly get scammed by opening a text message from scammers, but if you click on the links, pics, and videos included, your profile will probably get hacked, and you will become a victim of online scams.
What can a scammer do with my picture?
A scammer who gathers all your pictures can be very dangerous because they will probably try to present themselves as you on different platforms, threaten other people or make them victims of the scam too by hiding behind your face and name.
Can a scammer access my bank account?
A scammer can access your bank account if they gain the information through phishing and you open different links they have sent you.
Also, if you have shared even the smallest detail about your credit card or bank account with them, they will quickly get into it.