With the growth of the impact social media platforms have on our daily lives, more and more young folks choose to grow their Instagram accounts and create platforms to showcase their unique style, so they become Instagram models.
Instagram models, especially with a large follower count, not only have the ability to dictate the latest trends in the fashion industry, but they can also bestow their followers with stunning and inspiring insight into their daily life.
If you are curious about how to become an Instagram model in today's model industry, here is the perfect guide for you.
How To Become An Instagram Model – Step-by-step Guide
1. Choose a niche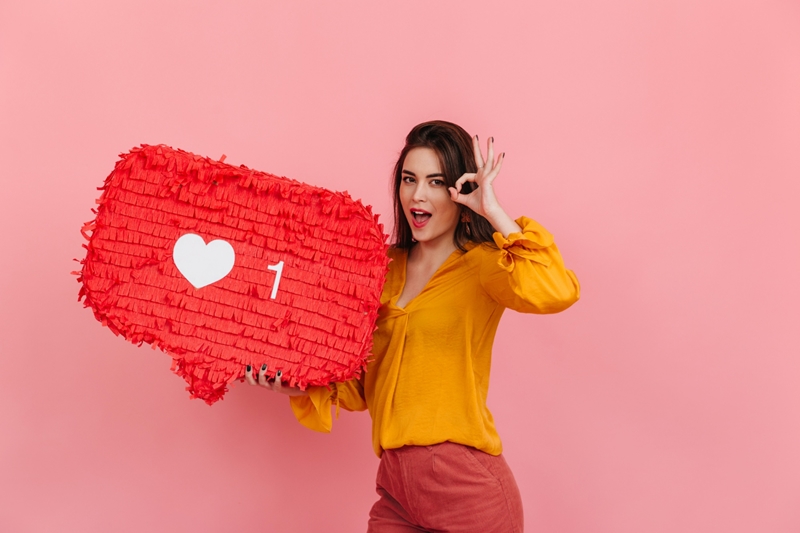 Just as the traditional modeling career has categories and various subcultures within it, a good Instagram model also needs to have a precisely defined niche. Of course, you want to reach your target audience, but how about being able to reach an even more precisely defined subgroup within a target audience – a niche audience?
Similarly to the fashion world outside of Instagram, you can pick a niche and stick to it throughout your modeling career. This is such a creative way to also get noticed and potentially scouted by modeling agencies more quickly.
Every modeling agency with a high standard will look for models with continuity in their niche and their style.
2. Determine your style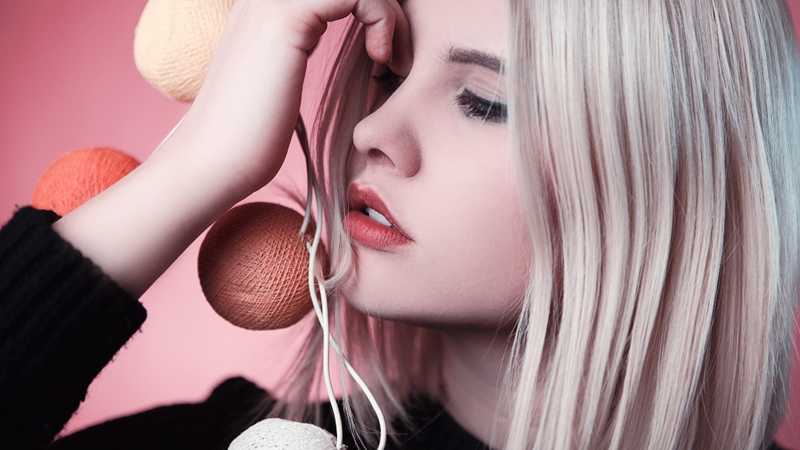 The holy grail of standing out in the fashion crowd will be the combination of these three factors: knowing who you are, what you want, and what you stand for. Understanding these three essential elements will help you determine your style.
Fashion trends are temporary, but having a personal style is truly forever. It's totally fine to experiment and try more things until you've found something you want to settle down with for good in this industry.
If you are a passionate follower of street fashion, show that in your feed regularly. No matter what your preferred style is, the focus is here on owning it and staying true to yourself.
3. Write an interesting bio
Your Instagram bio is the first thing people will notice when they visit your Instagram account. Use this specific section to tell the world who you are.
Try to write something specific and concise, but keep it original and interesting. Avoid using fonts generated on font websites, as they might not load properly in your bio and might not be clearly visible.
Don't overshare personal details in this section, but make sure you include your contact info. Why? Make sure it's easy for brands to get in touch with you.
4.Use hashtags to reach new followers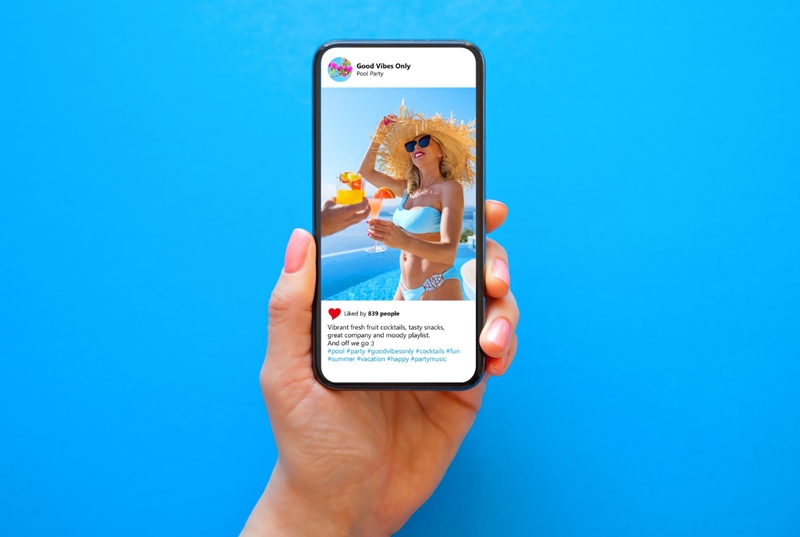 Hashtags may still be an underrated tool. Relevant hashtags will ultimately have the power to send you to the right audience and send the right audience to you.
Many brands that work with Instagram models, will require them to use their brand hashtag in their sponsored posts.
In some countries, it is demanded by law to clearly state if you are an Instagram model creating an advertisement for a brand. So, don't forget to use #ad if you are working with a brand.
Using the #ad is mostly related to Instagram modeling in the beauty industry because some models are promoting a product whilst using blurring or beautifying filters, which is not a way to realistically present the effects of the product's use.
5. Always write a caption
The best way to frame your post and give more details about the content you post is to make sure you use Instagram captions.
You can write whatever you want here, but make sure your captions are directly related to your content.
So, you could technically put two emojis in your caption, but you can use the caption section to showcase your skills as a word wizard.
You can get brand deals not only because of your good looks. Try to learn how to present products properly in your captions.
6. Know your camera angles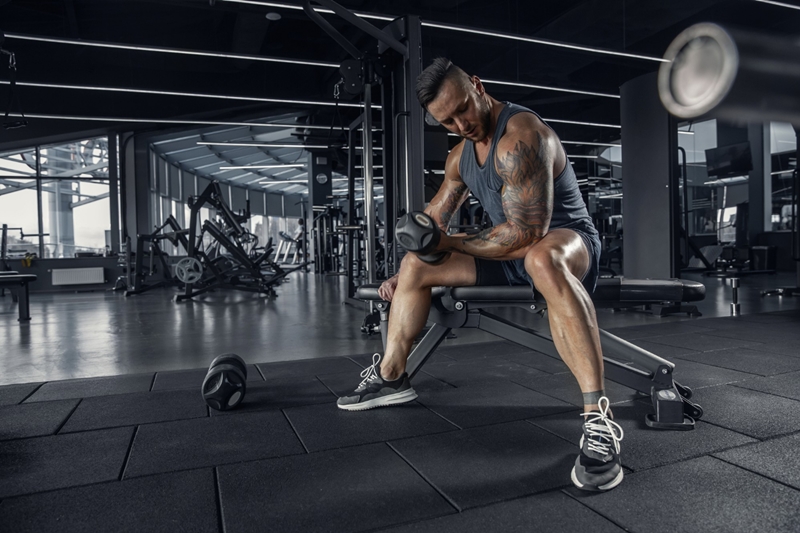 An Instagram model should always be camera ready and know his or her best angles. Don't worry, you don't have to know everything right away.
Try different angles and poses at home while taking pictures. Even though you might be a long way from having professional photos of you taken, be ready like you'll have a photo shoot every day.
Practice in front of a mirror, so you can understand which poses are the most flattering ones for you.
7. Schedule your posts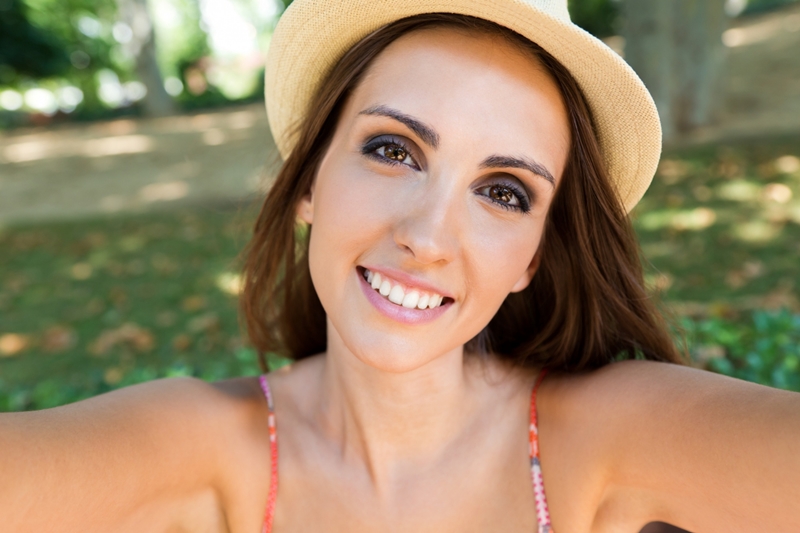 Just as you're supposed to have consistency style-wise, you should post photos and Instagram stories regularly. Your Instagram marketing strategy should include scheduling posts.
Once you have figured out the best time to publish your posts on your Instagram feed, stick to your schedule and try not to make any changes to it.
Instagram's algorithm will pick up on this, and you will be able to get new followers.
8. Use mentions to reach brands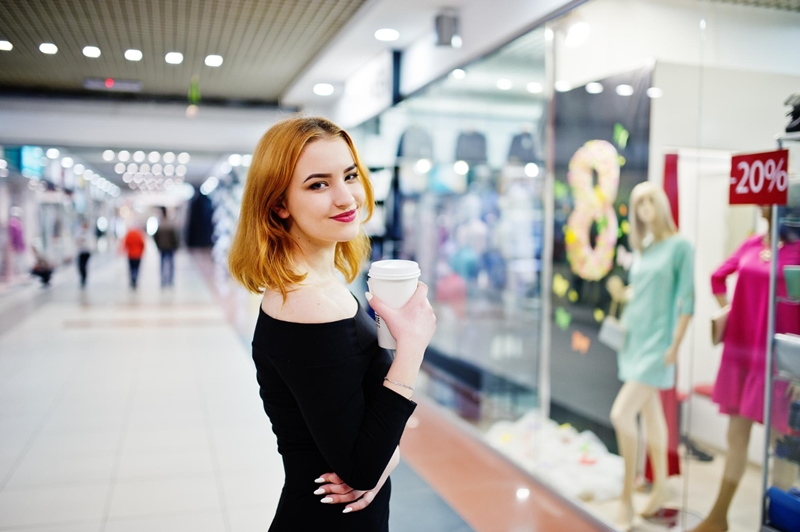 If you are still waiting to get contacted by a brand, try promoting the products you already use.
Post a few pictures within a post, and tag the brand. Learn how to pose with the product and record yourself using it. You can also do this in your Instagram stories.
Every major brand has a specific type of model they would use for their campaigns, so this way you could get scouted and eventually become a brand ambassador.
9. Collab with other Instagram models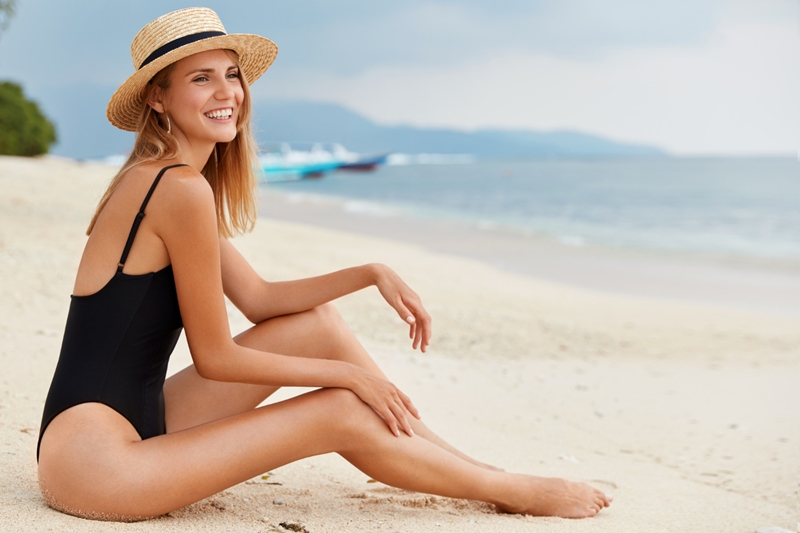 The modeling world is all about connecting. A modeling scene is a place for social butterflies to connect and collaborate.
You might notice that even the most successful models will very often work together. Don't be shy and don't hesitate to contact other Instagram models in your area.
Plan group photo shoots. Remember that your Instagram feed is your so-called portfolio, so this way you can show all the fabulous connections you have made.
10. Share your posts on other social media accounts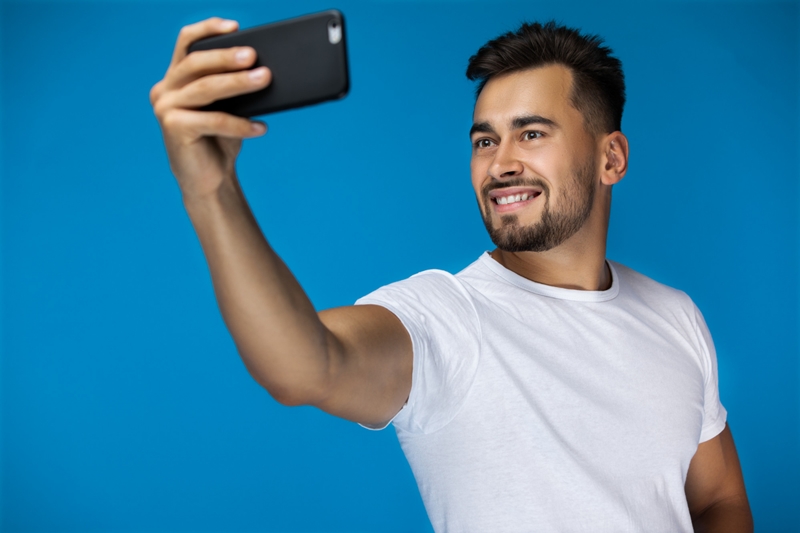 Check out some incredibly successful Instagram models' accounts. You will notice that most of them have linked their social media platforms on Instagram.
Every social media platform works differently.
Some of them are used for sharing more picture-perfect content, like Instagram. TikTok doesn't focus that much on perfection, so you can share your funny side and some people share small portions of their private lives there as well.
Increase your overall presence in cyberspace by posting on all of your socials.
11. Engage with your audience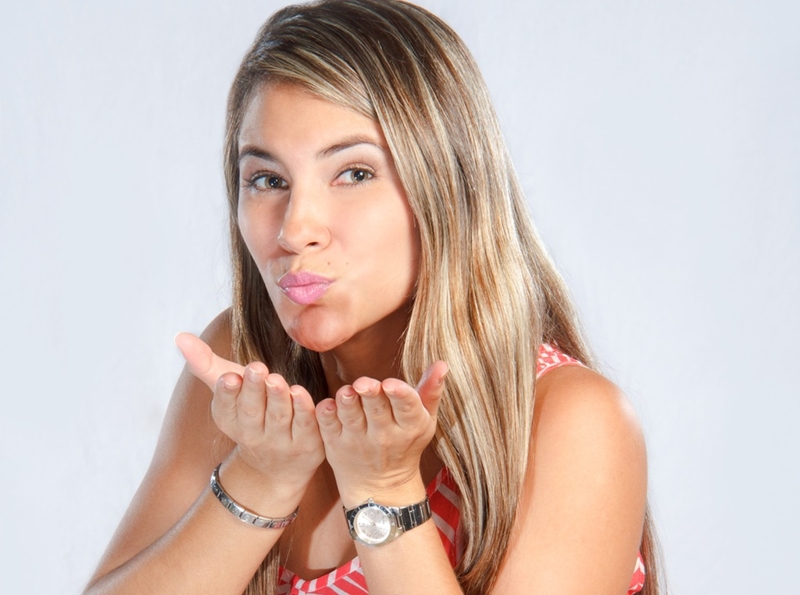 If you want to gain new followers, try engaging with your current followers. You will make your followers happy by replying to their comments, reposting the Instagram stories when they tag you, and answering their DMs.
People love seeing professional images of famous Instagram models, but what makes Instagram users fall head over heels for someone on the app?
All Instagram users are more likely to follow models who actively respond to their followers and who not only want to sell something but also want to create a community.
12. Don't post too much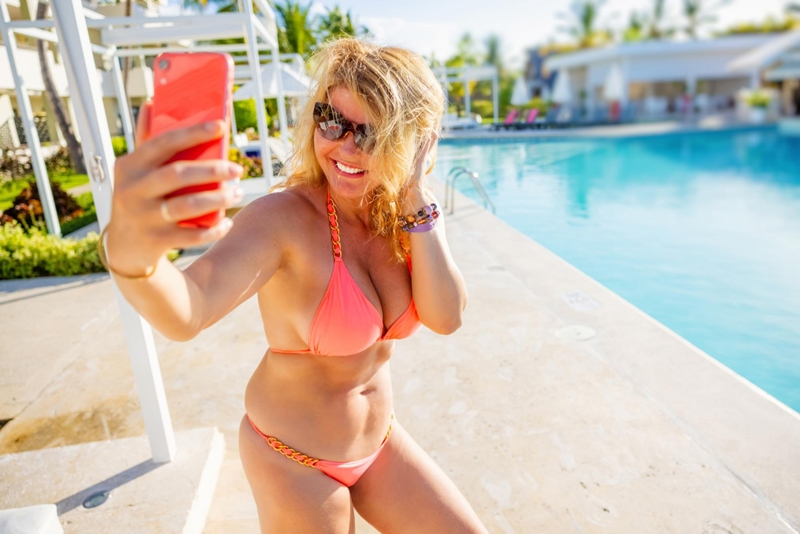 You are fully aware of the fact that you can't make anything happen overnight. Still, keep in mind that you should not post too much.
Quality content is always better, and posting too much too often takes away any mystery from your Instagram persona.
I'm sure you have a decent amount of great pictures, and you can't wait to share them with your Instagram followers, but take some time and post them one by one instead of the entire photoshoot content at once.
13. Be real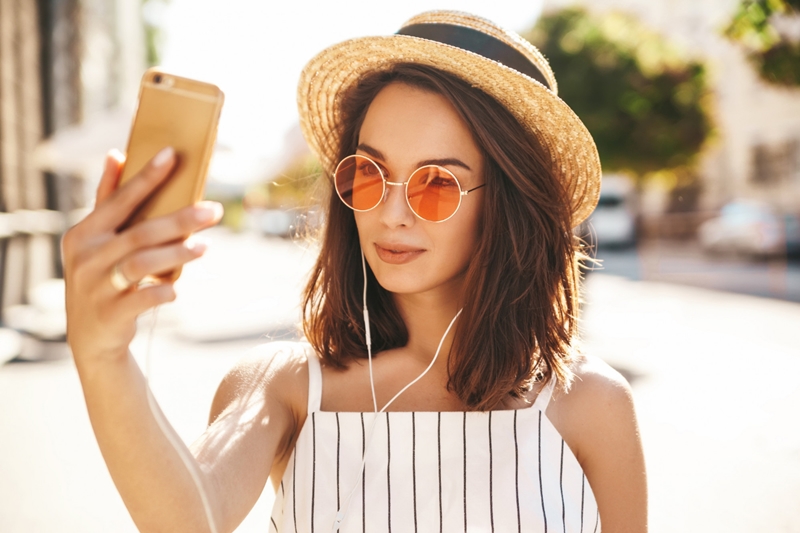 Here I've saved the best for last. Allow this to be a kind reminder that everyone is already taken, but only you can be you.
We've come a long way from seeing models as walking mannequins simply showing off their good looks. Once you have established yourself in the digital community, use your platform to spark conversations and send bold messages.
Fashion is not about clothes, it's about an art form and sharing your story with the world. For a successful modeling career on Instagram, be authentic and stand out from the crowd.
How Much Do Instagram Models Get Paid?
Although there is still a stigma around the job of being an Instagram model and many people simply not seeing how it is supposed to be compared to a regular 9 to 5 job, Instagram models will likely disagree.
Instagram models get paid by a post. You can post great pictures, but it all depends on how many followers you have.
It's generally considered that you should have at least 100,000 followers to start earning from your posts. Upon getting a high follower count, Instagram models can get paid for each post.
The numbers can vary anywhere from earning $15 to $500, but it doesn't stop here. The more followers an Instagram model has, the more money a brand is willing to spend to get promoted on an Instagram model's feed.
Celebrities as Instagram models
Recently, there has been a solid number of celebrities entering the world of Instagram modeling.
People love famous personalities and enjoy seeing Instagram posts and having an insight into their daily lives.
So, if you go to Instagram, you will notice many big names such as Gigi Hadid, Emily Ratajkowski, Kylie Jenner, Shay Mitchell, and many other Hollywood stars creating typical Instagram model content.
Brands are willing to pay $500,000 to $1 mil for a single post for the big names in this industry.
Conclusion
If you want to become an Instagram model yourself, make sure you bring positive energy and great content. Posting pictures is only one aspect of this job.
Gain potential followers by turning your style into your own personal brand, and don't copy other Instagram models.
Get noticed by model agencies and maintain a good online reputation in the modeling community.
FAQ
How do models get noticed on Instagram?
Having numerous followers is one way to get noticed, as well as creating sponsored posts, so many new followers can notice you while scrolling through their feeds.
You can get noticed by other accounts with a decent following and a specific aesthetic on your own feed. Use the same color scheme and similar structure in your photos.
Is being an Instagram model easy?
Making it big in the modeling career on Instagram is not effortless. It will require a lot of dedication and continuity in posting until you start to make money off your Instagram posts.
Having a 9 to 5 job must be tiring, but at the beginning of your Instagram modeling career, you will have to make some sacrifices. Creating and posting content will eventually be worth it.
Can anyone be an Instagram model?
Instagram models come in all shapes in sizes. Especially with the rise of the body positivity movement, there is no specific body type or style that cannot be displayed in this industry.
Anyone who owns an Instagram account can become an Instagram model, but it will take a lot of work to be successful.