Discord is usually seen as a more casual streaming platform when compared to some others, such as Twitch or Youtube. 
Still, it doesn't mean that it is useless to professional streamers, many of whom use it to connect with their fan bases in real-time.
Furthermore, the Discord overlay, which we will be focusing on in this guide, is a very sophisticated game overlay and a part of the Discord stream kit, one of the best pc overlays there are.
Discord Stream Overlay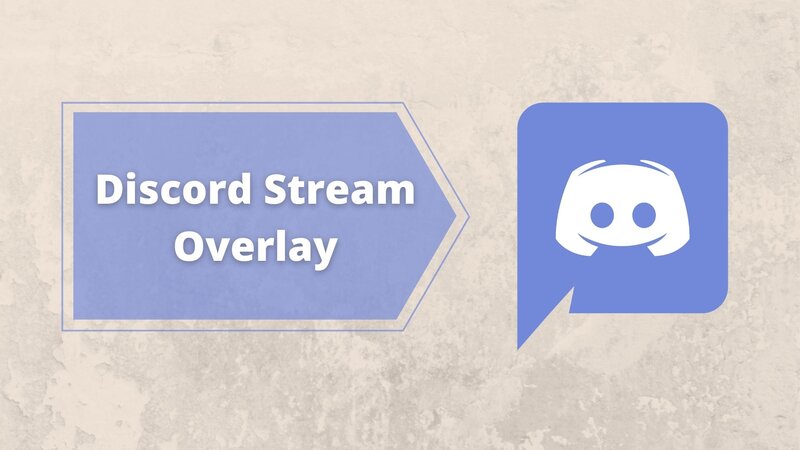 Discord stream overlay can be connected and integrated with two extremely popular streaming services, OBS and Xsplit, both of which are known for the multitude of game settings they provide to streamers while they are playing games.
The stream kit is easy to install, has plenty of useful features, works with past versions of Discord apps, and grants you extra control over each server and voice channel you are in, and not necessarily just your own.
All of this makes Discord stream overlay a good choice for any streamer. But how exactly does it all work?
Stream Overlay Properties
The OBS and Xsplit, compatible stream overlay, is one of the best ways to moderate your Discord chat and Discord voice channel while playing and streaming the best games.
It consists of three parts, all of which can be found on the Discord website.
Status widget
The first piece of this highly customizable overlay is the status widget, which can decide whether you will appear online or offline to the Discord members while playing.
It can also enable or disable the invite link to your server depending on your preferred settings, as well as decide which Discord notifications show up on your screen.
Furthermore, all these settings are easy to adjust. All you need to do is go to the download page in your browser and enable or disable features from there.
Chat widget
The second widget we should take a look at, which is a part of the obs stream overlay, is the chat widget.
This one, too, you can access and edit from the website, and it allows you to control things such as servers and chat channels you will receive messages from while streaming, whether the chat will be faded out on your screen, and how much.
It even lets you decide if only your friends can message you while in a game or any member of your server.
Additionally, with this program, you can choose how the text will appear on your screen. YOu can resize it, shift its position, change its color and opacity, and much, much more.
Voice widget
The third and final part of this overlay is the voice widget.
This widget is mostly oriented towards controlling the voice channel communication you have access to while streaming. For example, if you are simultaneously playing a MOBA or an MMO with a team and talking to your audience on stream, this widget can be extremely helpful.
First of all, the game overlay allows you to decide which participants in the voice call will be shown when you switch from open Discord to your game and in which way.
First of all, you can make it so only the people currently speaking are showing in your game overlay, greatly reducing the amount of clutter on the screen while you play your game.
Additionally, you can make it, so the names of the speakers are hidden, making it convenient to voice chat without distracting yourself from either the game or the stream.
How to Get the Most Out of the Stream Overlay?
Still, the technicalities of the Discord overlay only scratch the surface of what you can really do with this incredible piece of software if you take your time to become familiar with it.
First of all, the overlay is incredibly easy to both install and use, and integrating it with both your Discord server and the twitch account doesn't take long.
Furthermore, the fact that your server members will now know when you are streaming without having to check their email for updates or manually go to the stream is likewise a big boost, as it makes you much more visible and noticed.
Likewise, the message suppression feature allows you to have complete control over what parts of the chat you see and from which server. This, together with the voice chat settings provided by it, makes the Discord stream kit an incredible tool for any dedicated streamer that plays multiplayer or free offline games.
One other good thing provided by the overlay is that you can make yourself unavailable on Discord without having to hide your activity status.
Finally, the overlay is regularly updated, with the latest updates focusing on both security and convenience.
Overall, having used the overlay for quite some time myself in order to be able to stream for my friends on several platforms at once while still talking in the group calls, I can safely recommend it as one of the best PC overlays for gaming and streaming.
An unfortunate downside is that you will have to download the Discord app as this service cannot be run from the browser, but it is a small price to pay for the sheer number of features that you can enable.
Adding the Discord Overlay to Your Account
Knowing how to use your Discord overlay is a pretty good thing, but unfortunately, it doesn't help you get it in the first place.
As a result, I have included this portion of the guide that will tell you everything you need to know about actually integrating the overlay and your Discord, including tips and tricks on how to make the process simpler and faster to complete.
First of all, you can find the overlay on the stream kit website Discord StreamKit Overlay. Once you follow the link, you will be offered a choice between two different overlays: One works with OBS, the other with XSplit.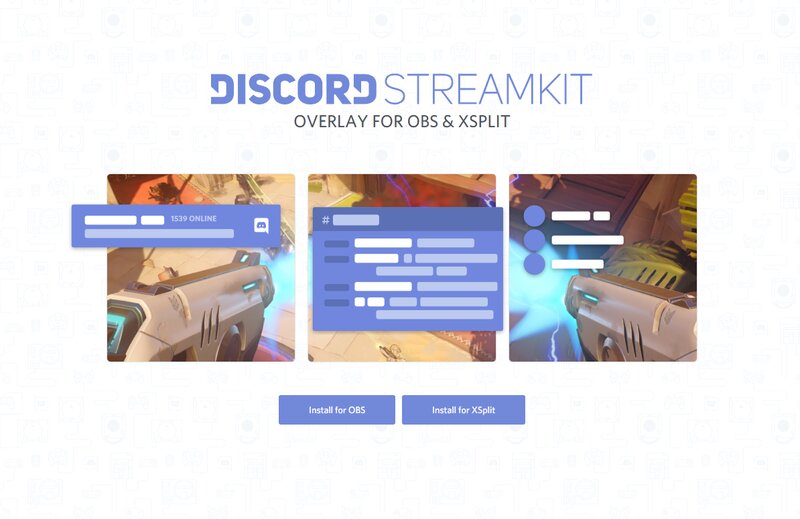 Your choice will naturally depend on what streaming service you are using, but there is nothing stopping you from installing both; it will just take a little more time to do so.
Once you press the install button, it will start downloading the overlay, simultaneously triggering the authorization prompt in your Discord app. Because of this step, you cannot use the overlay with the browser version of Discord.
Next up, you go to the user settings of your Discord and add the overlay to the list of authorized apps. This will allow you to actually run the stream kit Discord overlay on your PC.
In addition, these permissions regulate what the overlay can do automatically and are very important as such.
Once installed, you will have to connect your new overlay to either OBS or XSplit.
In OBS, this is done by copying the link into the OBS client after finding the New browser source option. Set Discord overlay as the name so that you don't forget what it is, make the dimension match those on the website (a crucial step if you want your overlay to work), and you are all set.
What to Look for in the Discord Stream Overlay?
Convenience
First of all, the main benefit of this game overlay is the sheer convenience it provides the user with. Not only that the user settings vast and versatile, but they are also quite easy to learn.
Simply put, the fact that the Discord app can be connected to a number of others can make your twitch stream (or youtube one, for that matter) a much easier task.
Simplicity
The Discord overlay is quite simple to use for all it offers. All you need to do is find it in your browser, download and install it, and it will provide you with quite a few benefits by default.
After that, you can always change and adjust the settings directly from the website, and the overlay runs automatically when you start streaming, displaying what you want it to and hiding the rest.
Because of this, the system is very easy to get used to, and you don't have to spend weeks learning how to focus on your play while juggling a complicated piece of software.
Security
With the constant updates both Discord and its overlay receive by the publisher, this piece of the software remains incredibly secure to use, allowing you to focus on your game without having to worry that your data will be stolen or compromised.
As a result, the Discord overlay deserves its spot as one of the more popular streaming services on the market.
FAQ
Can you overlay the Discord stream?
Yes, indeed, and it is one of the best things about Discord. The main benefit is that said overlay is compatible with both OBS and Xsplit, both of which are incredibly popular and widespread.
Furthermore, by using the Discord overlay, you gain access to a number of beneficial features that will help you maintain some privacy from your Discord servers while streaming.
If you are looking for more information about this topic, check out the rest of the guide! It contains everything you will need to know.
How do I enable stream overlay in Discord?
This can be done either from the website where you download the overlay or, alternatively, through the Discord settings themselves.
Furthermore, you need the Discord app installed to use the overlay, just as you need it for streaming, so make sure you are not using the browser version of Discord.
In the overlay, you can adjust many things, such as the appearance and position of notifications, the appearance of people you are in a voice call with, etc.