Having your own gaming PC can end up costing quite a lot, so having in mind how much a proper gaming setup might end up costing you is a very important piece of information to have before getting into it.
---
How Much Does A Good PC Gaming Setup Cost?
---
Some modern PC games require a high-end gaming PC in order to provide you with a full experience, so depending on what you want to do, you might need something more expensive. If you want to know how much is a PC gaming setup, my answer is that the best gaming PC will cost you around $4300.
I will also tell you what the best option you have on the market right now is, so let's get right in.
How Much Is A Gaming PC setup?
Having a budget gaming PC to play games on usually means that you will have to build it yourself, as it takes down the cost significantly even when it comes to a high-end setup, not only an average gaming setup.
The components listed below are the best ones available for gaming computers right now, so in case you're building a PC completely out of them, then your custom PC will be the ideal gaming setup and, therefore able to run most video games, if not even all of them.
And, most importantly, you'll save money in the process.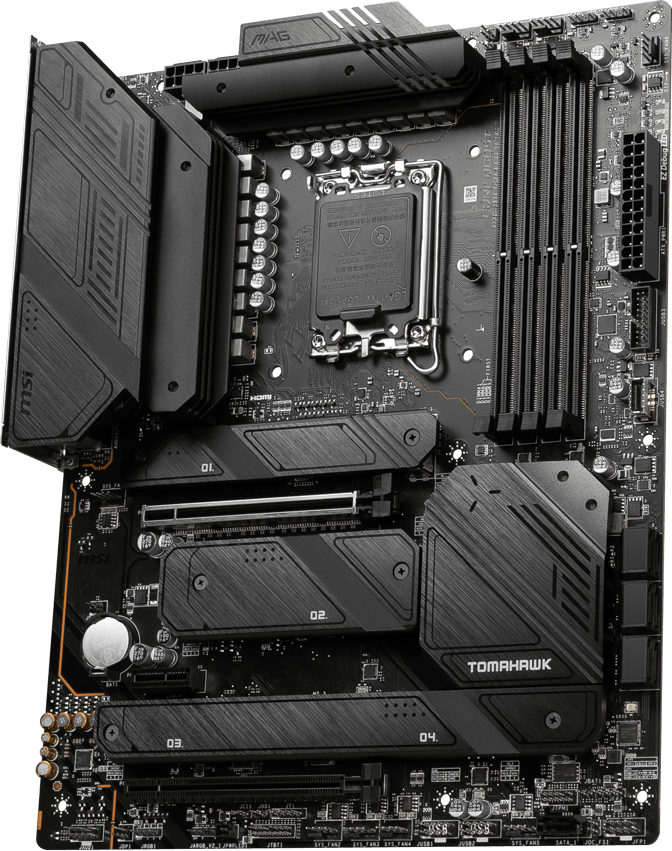 Motherboard: MSI MAG Tomahawk Z790
Price: $289
This MSI motherboard is currently one of the best you can get, compatible with the best of Intel's processors. 
Many features make this exact motherboard the best one for you.
Firstly, it supports PCIe 5.0 and DDR5 memory.
Then, it was made with an enhanced power solution as it has a 16+1 DrMOS, TUF components that are military-grade, and ProCool sockets. 
The durability and high performance are ensured because of the Digi + VRM system, designed to allow better control over the voltage the motherboard uses.
When it comes to cooling down, this motherboard gets that from the VRM heatsink, M.2 heatsink, PCH fanless heatsink, Fan Xpert 4 utility, and hybrid fan headers.
The networking for this motherboard is done through WiFi 6 AX201, Intel's 2.5Gb LAN, and the TUF LANGuard and TurboLAN technology.
You will be able to connect plenty of things to your PC with this motherboard, as it has a 4x M.2/NVMe SSD and many USB Type-C connectors.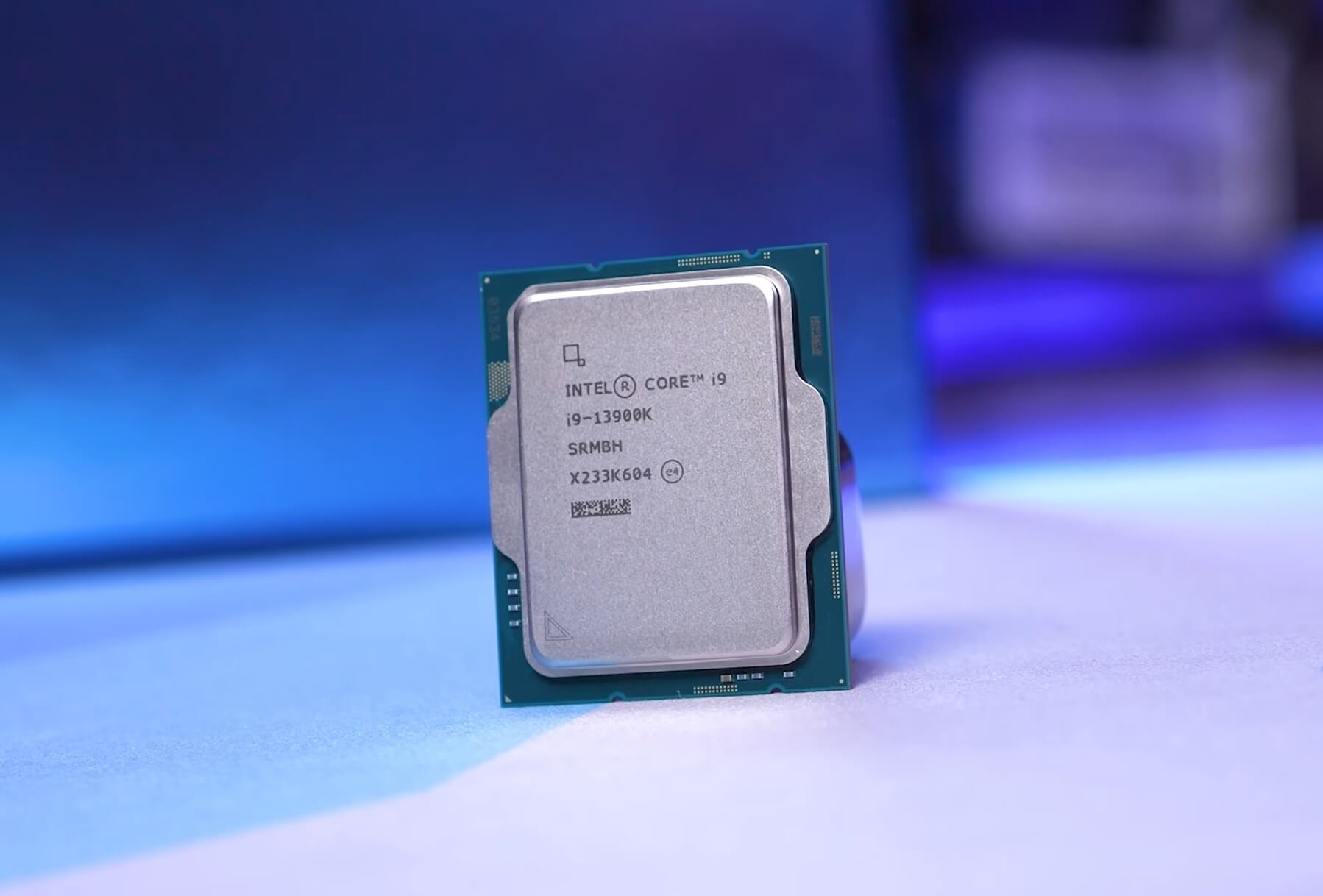 Processor: Intel Core i9-13900K
Price: $742
Choosing the suitable processor for a heavy-duty gaming PC is the crucial part of this task, and as of now, the very best one on the market is Intel's 13900K.
It comes with 24 cores, which already sounds promising as is, and 16 of them are E-cores, while the 8 remaining ones are left for P-cores.
This CPU comes with integrated graphics, specifically the Intel UHD Graphics 770.
When it comes to its performance, it can boost up to 5.8 GHz and comes with 36 MB of cache, meaning that it will be able to handle a lot, especially multitasking.
As expected from an Intel CPU like this one, it features Turbo Boost Max Technology 3.0 and support for both PCIe 4.0 and 5.0.
One main downside is that it doesn't come with coolers, so you will have to buy them separately.
However, good coolers compatible with this CPU don't need to be overly expensive, so you don't need to worry too much about breaking your budget.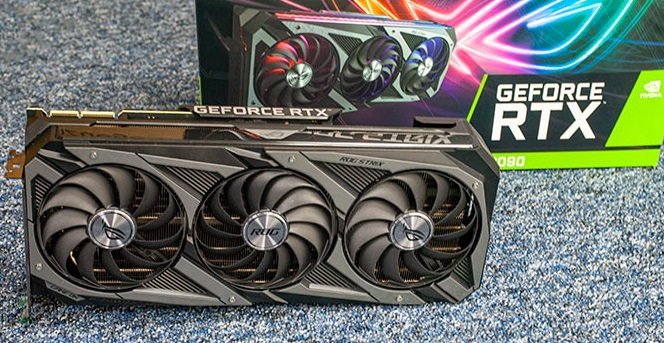 Graphics Card: ASUS ROG STRIX RTX 3090
Price: $1570
Since the best CPU is an AMD Ryzen one, and the best motherboard is the ASUS AM4 TUF Gaming X570-Plus, it only makes sense that something compatible with that would be the best GPU for PC gamers.
That graphics card is the ASUS ROG STRIX RTX 3090.
The first benefit of using this one comes from the fact that it was built on Ampere architecture, and when it comes to the good quality-to-price ratio of this kind of card, this is the one.
However, the first thing that you will probably notice about it is its design, that's very attractive and generally fits the aesthetic that people live to have with their gaming setup.
Some other features that make this GPU able to have as strong performance as it does, are the fact that the 2nd Gen Ray Tracing Cores and 3rd Gen Tensor Cores with total core counts of 82 and 328 are included in it, as well as a boost clock of 1890MHz, which is very high.
Overall, there's no doubt that this graphics card will be able to run any app and game that you need it to.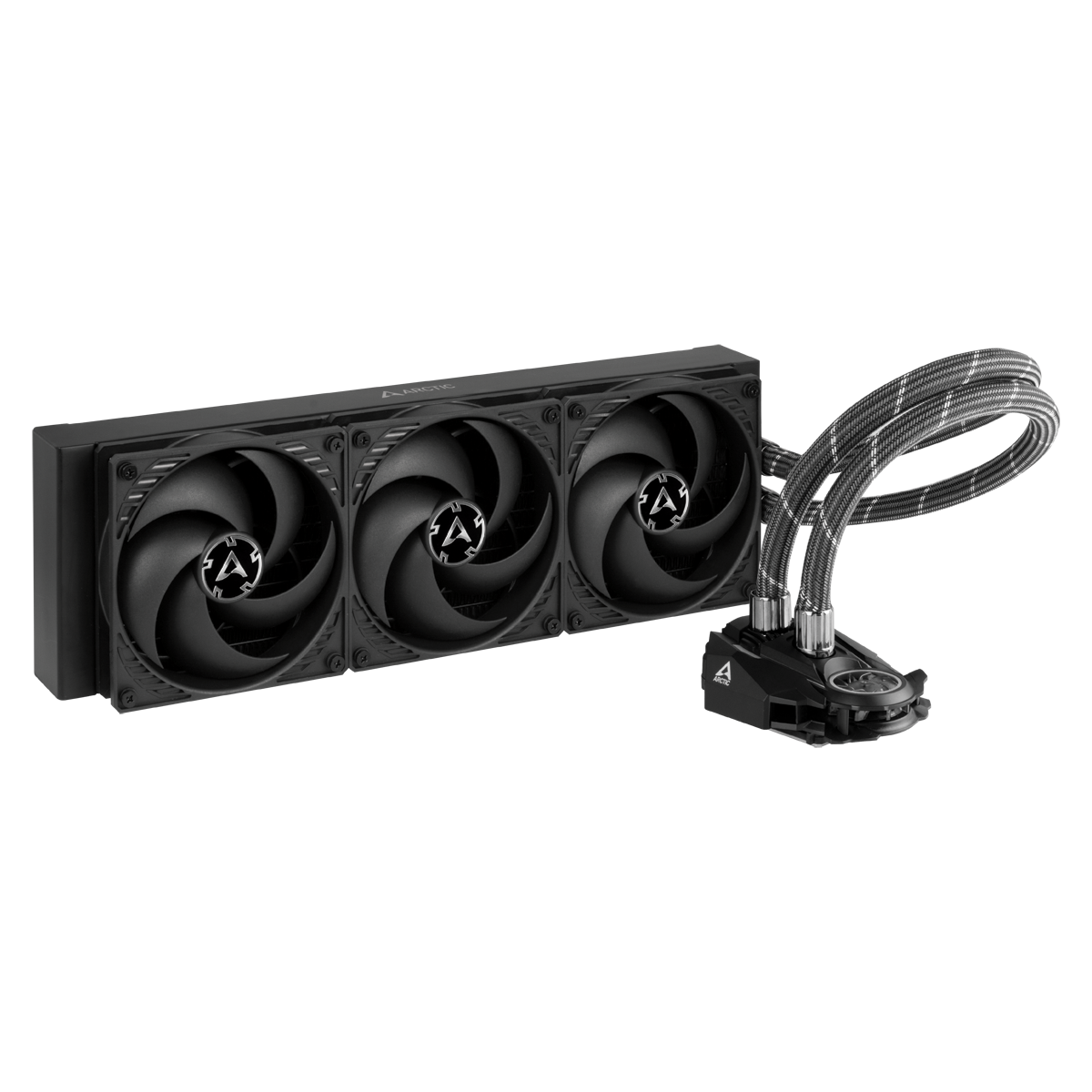 CPU Coolers: Arctic Liquid Freezer II 360
Price: $149
Powerful CPUs that you need for gaming and dealing with video content can get hot, so having good coolers is a big part of ensuring your CPU is working as efficiently as possible.
This Arctic Liquid Freezer is excellent because the price is not high, but the way it works has proven to be very good.
This is actually their second version that has been highly improved, bringing fans optimized for static pressure, a proprietary pump, and a significantly more efficient cold plate to the table.
It was also made with power efficiency in mind, so you'll be happy to know that it consumes 80% less power than its predecessor.
Of course, it's made to be compatible with Intel's 13900K, so whatever you need to do with that beast of a CPU, this cooler will be up to the task.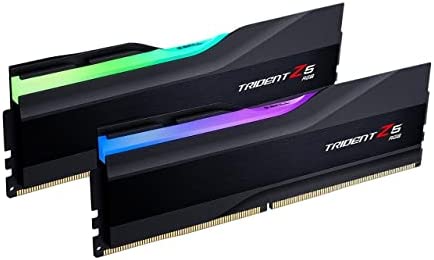 RAM: 2 x 16GB G.Skill Trident Z5 CL36 DDR5-6000MHz
Price: $209
When it comes to your choice of RAM, this Trident is the best one around.
It's designed to be specifically compatible with Intel's processors from the Z690 and everything that's come out since, so it will be a great option for your 13900K PC.
It's a 32 GB kit made from 2 x 16 GB modules, and it's a memory that's generally the best for high-performance activities, primarily gaming.
It has XMP 3.0 profile support that makes it possible for the RAM to run the needed overclock speed.
The design is also very sleek, so it will fit into your setup seamlessly, without a doubt.
There are also some colors and lighting effects on it, so it will also be an aesthetic presence and highly functional.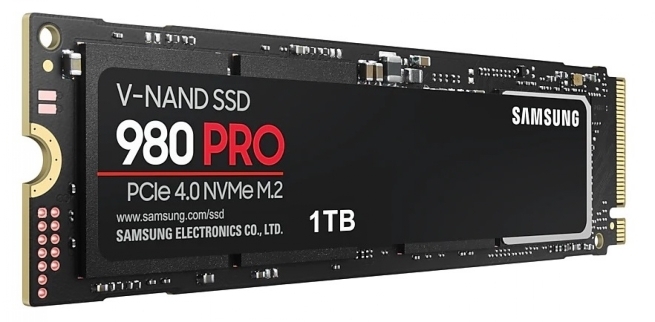 Storage: 2TB SAMSUNG 980 PRO NVMe SSD
Price: $220
Whether you need big storage or not integrated into your PC is always an ongoing debate, but I think that going for 2TB storage when making the best gaming and streaming PC possible is the way to go.
The best one is the Samsung 980 PRO 2TB model.
The main reason why it comes so highly recommended is that it's proven to be incredibly fast, which is what's most important for an SSD in a gaming PC.
It has the M.2 form factor, having SATA ports stay available for any additional storage you might need.
While this is quite a big storage to have, you never know when or why you might need to add in something external, so knowing that you have that option open for you is crucial.
PSU: EVGA Supernova 1000W Platinum
Price: $292
How you're getting the power supply to your PC is not something that can be taken lightly, so here is the best PSU on the market.
This EVGA Supernova PSU is fully modular and has a great build quality but a great cable quality.
Of course, many different motherboard and peripherals power configurations are supported for this PSU, so you don't have to worry whether yours will be compatible with it or not.
I especially liked how quiet this PSU is, which you don't find very often when building a PC meant for high-performance use.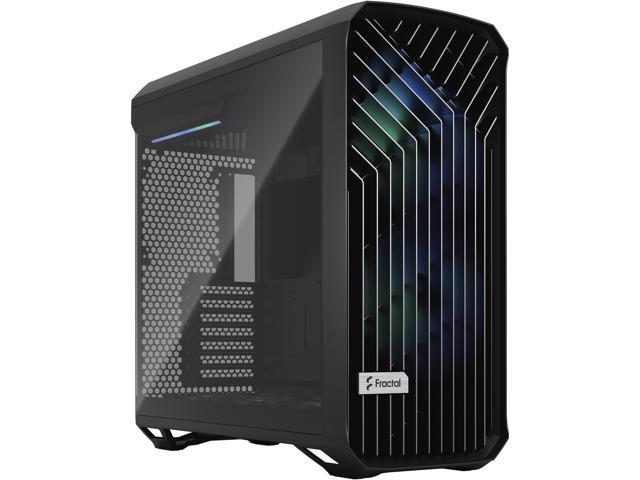 Case: Fractal Design Torrent RGB Black
Price: $260
While the case you choose for your PC will have a big aesthetic impact, it's also important to find something that will fit all of the components that you wish to have.
Firstly, this case by Fractal Design checks the boxes for being a very nice-looking case, and it will especially have an impact on the tempered glass light.
But, when it comes to functionality, the open grille and 180mm front fans are made to optimize the air intake of the PC, so any chances of overheating are minimized.
Overall, the design of this case is mainly made to make sure that there is a massive air-moving capacity and an amazing GPU cooling potential.
All of that means that your PC's performance potential will be maximized and that all the components will be able to give their best.
Monitor: LG Ultragear 34GP950G-B
Price: $1299
Curved monitors have become the standard for great gaming experiences, and the best one that's currently on the market is this LG model.
With its 34 inches, it provides you with a wide space for having all the details in front of you, and as the resolution on this monitor is a 3440 x 1440 QHD, there won't be any issues with the show on the screen being blurry.
The 21:9 aspect ratio is something that you see a lot with this kind of monitor, and that is one of the things that people either really like or really don't like, and when it comes to gaming, I found it really good.
It's also made with adjustable ergonomics, so you can easily have it in the position that fits you the best, depending on what your setup is.
And one of the big reasons why this is the best gaming monitor that money can buy right now is the price point.
Usually, this type of monitor will easily go over $1000, and this one is able to provide you with everything you need at an even lower price.
Probably the only complaint I had about this monitor is the length of the included cables, but with all other great features, that can hardly be a deal-breaker.
Keyboard: SteelSeries Apex Pro
Price: $150
The best gaming keyboard is the keyboard that will have a lot of options and controls on it and also one that fits the aesthetic of your whole gaming setup.
SteelSeries Apex Pro comes as the biggest recommendation for all of that, and all of the reviews about it confirm that.
This is a full-size mechanical keyboard that has an RGB LED backlight and various function shortcuts for media controls.
The switches are analog and swappable, and the actuation is also adjustable.
It's very easy to navigate all the menus with it, so it will make your gaming experience easier overall.
It is a top-class economic keyboard with a magnetic wrist rest that provides support for a whole palm.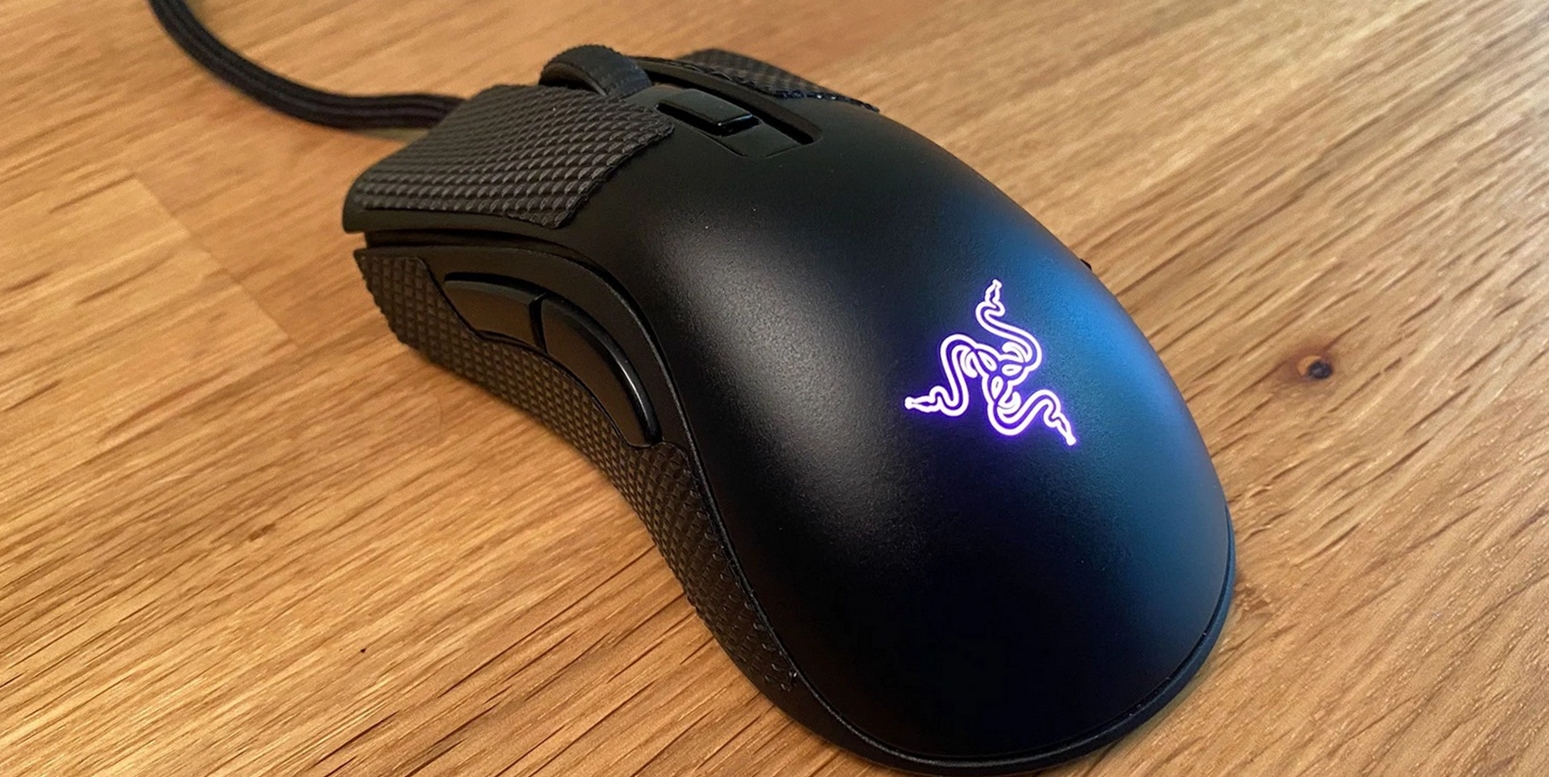 Mouse: Razer DeathAdder V2
Price: $65
The mouse you choose to go for when it comes to your gaming setup is mainly a personal choice that depends on a few different factors, so this can be, but it doesn't have to be what's truly best for you.
However, time and time again, in 2022, the best gaming mouse that people seem to really love is the Razer DeathAdder V2.
It's an optical mouse with 6 buttons, and the sensors are among the best.
Besides that, probably the main reason why it's a top pick for the majority of gamers is the fact that it works for a variety of hand sizes, as well as for both palm and claw grips.
So, to answer the question, if you want the best gaming PC option out there and to have it built by you or someone close to you that knows their way around computers, you will need around $4300.
This includes going for the best parts available, but in case you want to build a PC but would instead budget, some things are a higher priority than others.
For example, your CPU, GPU, and motherboard shouldn't be something you save money on, but other parts can be, give or take.
Prebuilt Gaming PC Option
While building your own PC is overall the best option, especially in case you want to save money in the process, going for a prebuilt PC also has its benefits.
This is especially true in case you are not sure about your building skills and are not in the mood to risk it.
I have the best option for you, too.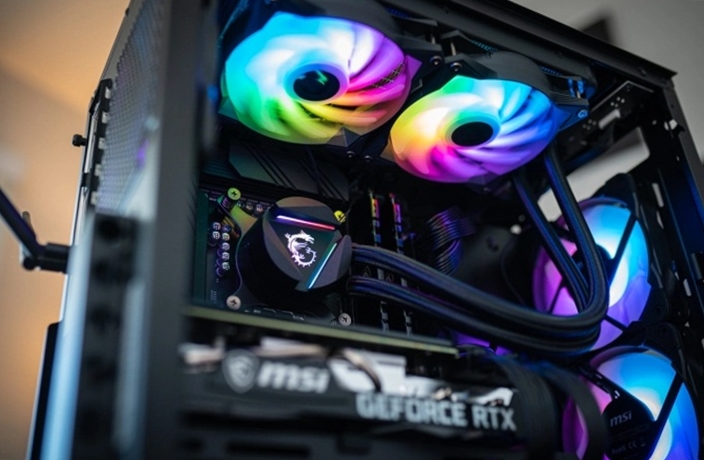 MSI Aegis RS 12TG-285US
Price: $1800
The best-prebuilt computer for gamers is the MSI Aegis RS 12TG-285US.
One of the main reasons why this one ended up being the best option to go for is mainly due to the parts it has been off the shelf.
These are the precise specs of this gaming PC:
CPU: Intel Core i7-12700KF
GPU: NVIDIA GeForce RTX 3060 Ti 8GB GDDR6
RAM: 16GB DDR5 4800MHz
Storage: 1TB PCIe NVMe SSD
Considering both the performance and the build, this is truly the best option that's prebuilt.
The price is around $1800.
Conclusion
After going through both the option to build your own PC and the option to go for something that's prebuilt, without a doubt, the best option for a gaming PC would be to build a custom PC.
While these are the best components at the moment, these things are constantly updated and improved upon, meaning that at some point, maybe not even that far in the future, you might need to upgrade something.
That's possible with a prebuilt PC, too, but doing it with something that you have built yourself will be much easier.
And obviously, a huge benefit of going with this route is that you will spend way less money than having a prebuilt one.
So don't be afraid, and don't worry, putting things together and making a PC isn't twice as hard as it might seem.
There is nothing to worry about, especially when the world of YouTube tutorials and step-by-step guides is just a few clicks away.