The number game is not necessarily the most important part of the Instagram app. It does mean a whole lot, though, when it comes to building your online presence.
Some of the most popular accounts may or may not surprise you, as this list is very interesting.
If you're curious and wish to know what username reigns on my list of the most followed Instagram accounts, I can offer you some insight into these specific accounts for you to look at.
Who Has the Most Followers on Instagram – 10 Most Followed Accounts
1. Instagram – 569 Million Followers
Instagramception it is. Undoubtedly and for many of us out here, the most unexpectedly followed account on the app is Instagram's official account, with a whopping amount of 569 million followers.
This also makes it the most followed account among brand names on the app.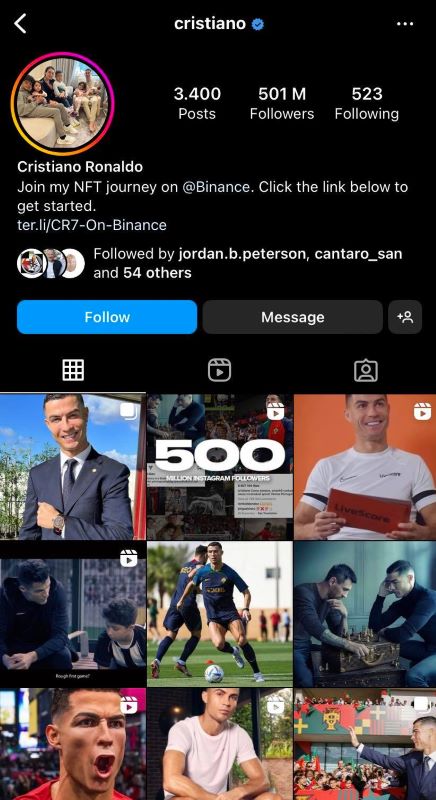 Some might say – Cristiano Ronaldo is arguably the best football player the world has ever seen and is, apart from that, also on my list of the most followed person on Instagram.
He is followed and adored by many football enthusiasts who like to keep up with his posts, as well as being a heartthrob among women. With 501 million followers, Cristiano wins second place on this list.
The people's champ is keeping his feed in a very professional way – he posts mostly about everything football related and his career, with a glimpse of his family here and there.
3. Leo Messi – 377 Million Followers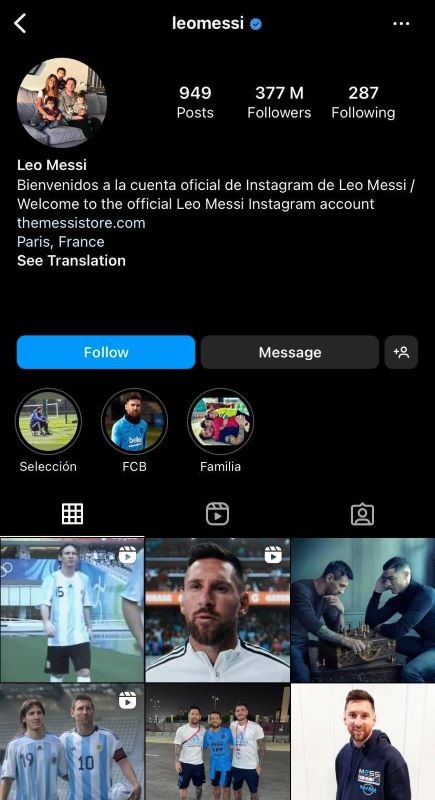 Cristiano Ronaldo might not have the biggest rival just on the field. Ronaldo's biggest rival can also be noticed on this list.
The Argentinian football hero receives a lot of attention from a really large amount of followers on a daily basis.
And that would be 377 million followers, which puts him in second place among the most followed accounts on the Instagram app.
4. Kylie Jenner – 376 Million Followers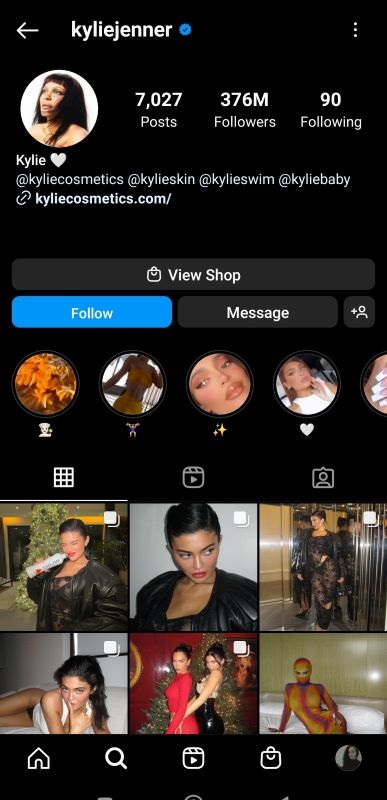 Crowned as the youngest self-made billionaire due to the global success of her brand Kylie Cosmetics, it is not unusual to see Kylie Jenner so up in this list.
The youngest sister of the Kardashian-Jenner dynasty, Kylie likes to bestow her followers with an insight into her personal life but also likes to use Instagram to promote her brands, such as Kylie baby, Kylie skin, and Kylie swim.
She also had the most liked Instagram post until a photo of an egg beat her record..
5. Selena Gomez – 365 Million Followers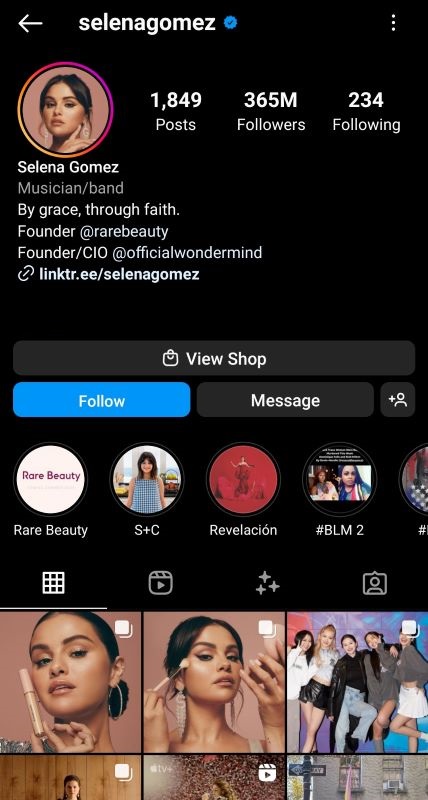 Selena Gomez is one of Hollywood's sweethearts and has gained a huge amount of followers by sharing her truth and speaking her mind.
She has openly spoken about her mental health issues throughout some eventful few years of her life in the industry.
The brand account of her makeup line Rare Beauty also references the use of kind words in daily conversations.
With a crazy amount of 358 million followers, Selena is the most followed musician on Instagram.
6. The Rock – 354 Million Followers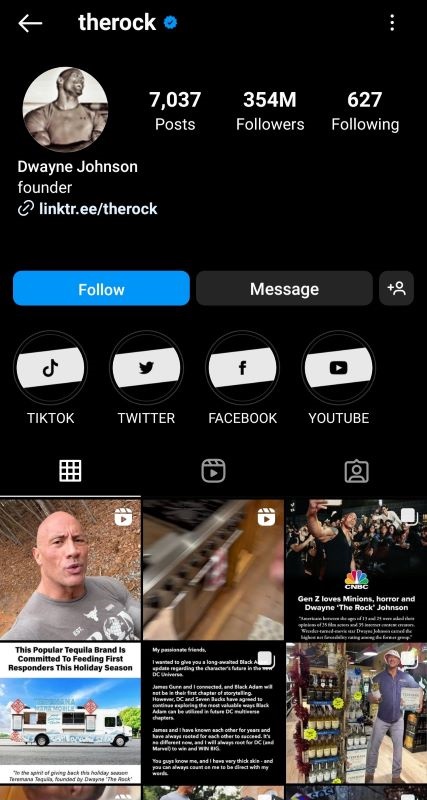 The muscular action movie hero, family-friendly movie actor, and producer takes presence across all things in the social media game, and he is the most followed actor on Instagram.
This professional wrestler maintains a feed filled with various kinds of posts. The Gym, his family's world, workout, and lifestyle motivation posts encourage his followers from everywhere.
His Instagram followers show their appreciation by leaving a massive amount of likes on his posts.
7. Ariana Grande – 346 Million Followers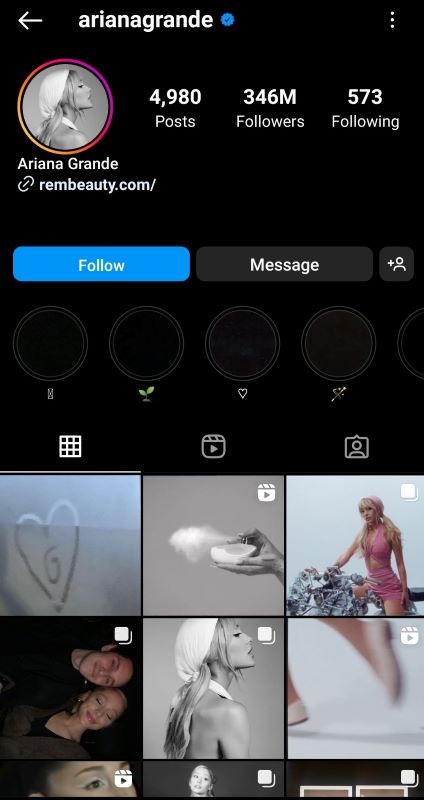 This Grammy-winning singer is no stranger to the occasional intimate glimpse into her life when the cameras stop filming.
You will notice that some of the most followed accounts belong to celebs who don't shy away from talking about real-life issues and their relationship with mental fitness.
The Instagram account of Ariana Grande currently has 340 million followers.
The pop princess and heiress to Mariah Carey's style of whistle-singing tries to give back as much as she can to her fans on her social media platforms.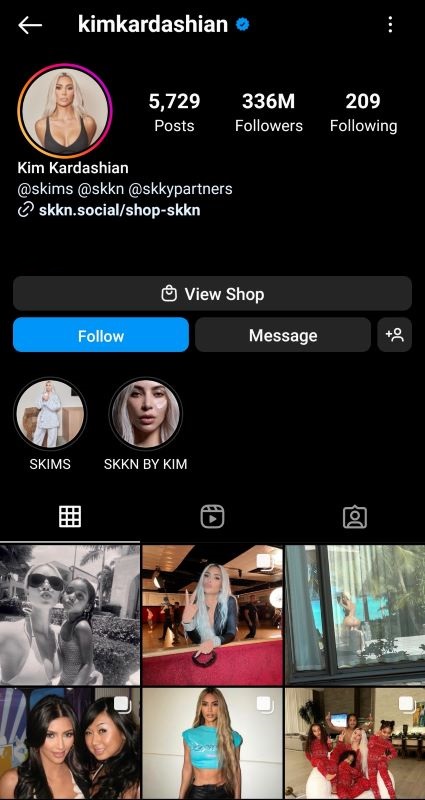 Although Kylie is the clear winner in the Instagram race, Kim Kardashian is the original Kardashian and is getting more and more Insta famous by the day.
Someone whose daily life is filled with drama and scandals has a great way of inviting new followers to join her on a daily basis.
Kim is far away from being a professional Hollywood movie star, but no matter if you like her or not, you're probably living under a rock if you don't know who she is.
Is she famous for nothing, or is she a businesswoman who managed to build several million-dollar companies? That's one thing you should decide for yourself.
9. Beyonce – 287 Million Followers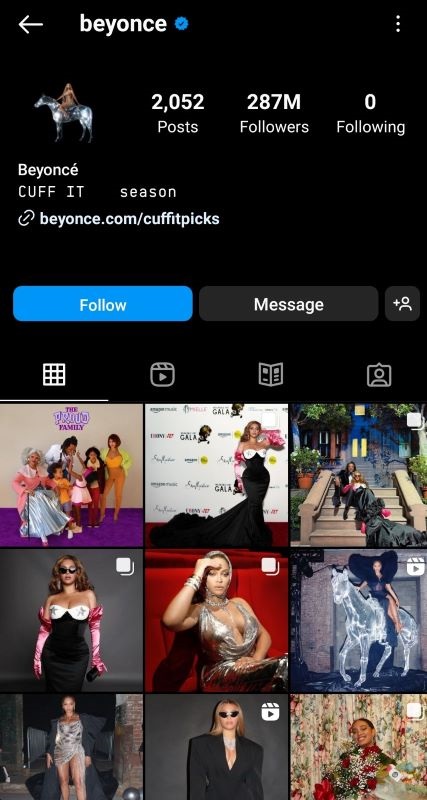 All hail Queen Bey! Her larger-than-life superstardom has been an object of fascination to so many people around the globe.
She is deemed America's national treasure, and her grand comeback in the summer of 2022 has been a big deal.
She currently owns up for the past few years of her absolute absence from the scene and is killing it on the Instagram app with her 283 million followers.
Sometimes it seems like artists release albums forever, and we did wait for so long, but the album Renaissance has been successful, and fans get to enjoy listening to her tracks yet again.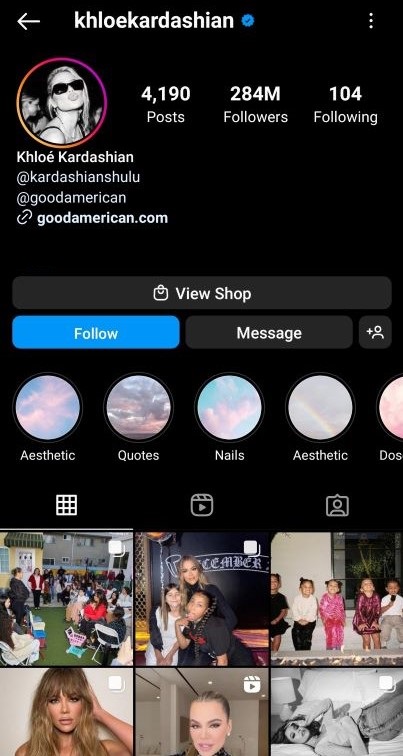 I'm going to end this list with a third Kardashian sister. The sister I want to show you here is Khloe Kardashian, and she has managed to gather 280 million devoted followers!
Although her sisters are more famous than she is, the middle sister is in my top 10 list of the most followed Instagram accounts.
Khloe is known as the honest and authentic one personality-wise in the Kar-Jenner clan. She also owns a successful brand called Good American. It's famous for size and body shape inclusivity.
Conclusion
It might not be very easy to build a strong community on this app. The most followed Instagram accounts undoubtedly belong to some of the most famous celebrities we love and adore.
Numbers don't lie but keep in mind that they are also ever-changing, and it's all up to the big faces on Instagram and how much they are determined to rule on my list of most followed Instagram accounts.
Allow me hereby to crown Instagram itself as the winner, Ronaldo as he is definitely the most-followed man, and lastly, Kylie Jenner as currently the most-followed woman on Instagram.
FAQ
Who lost the most followers on Instagram in 24 hours?
Ronaldo. He managed to lose the insane amount of 1.49 million Instagram accounts in his loyal following list table in the shortest amount of a few hours only.
What's even crazier is the fact that in less than 24 hours, he has ultimately lost an even crazier number of followers on the Instagram app – a whopping 3 entire million of loyal followers.
Who is the absolutely most followed female on Instagram?
The most followed female on this app is the youngest member of the Kar-Jenner sister squad – billionaire Kylie Jenner.
The youngest sister currently has 372 million followers and is in fourth place among the biggest names on Insta.
What username is the second place of the most followed Insta accounts?
The evidently most beloved faces in all things soccer are running pretty high in my list of the most followed Instagram profile usernames.
Lionel Leo Messi is here presently in second place on the ultimate list of the most followed Instagram accounts, and the numbers keep growing his following!