Voicemeeter and Voicemeeter Banana are audio mixer software that can be used to improve the sound quality of your computer. Both programs offer a wide range of features and can be used to control the sound of your music, games, and videos. 
If you're a musician, you might be wondering which software is right for you, the Voicemeeter or Voicemeeter Banana.
There are some differences between them that you should consider before deciding. Read our comparison guide to find out the difference in audio quality of Voicemeeter and Voicemeeter Banana when manipulating audio devices.
Voicemeeter is a Windows-based software that allows you to switch the sound between different applications. Musicians love it because it's easy to use and gives you a lot of flexibility. 
Voicemeeter Banana is also a Windows software, an upgrade to Voicemeeter. Interestingly, Voicemeeter Banana also gives you the option to route audio between different applications, but with more flexibility than Voicemeeter. 
So, which one is right for you? Well, that depends on your needs. 
Voicemeeter vs Voicemeeter Banana
Comparison
Voicemeeter vs Banana Virtual Audio Device Comparison
If you're a Windows pc user, you have heard about Voicemeeter banana and Voicemeeter. They are the best free choices for software to manage any audio device.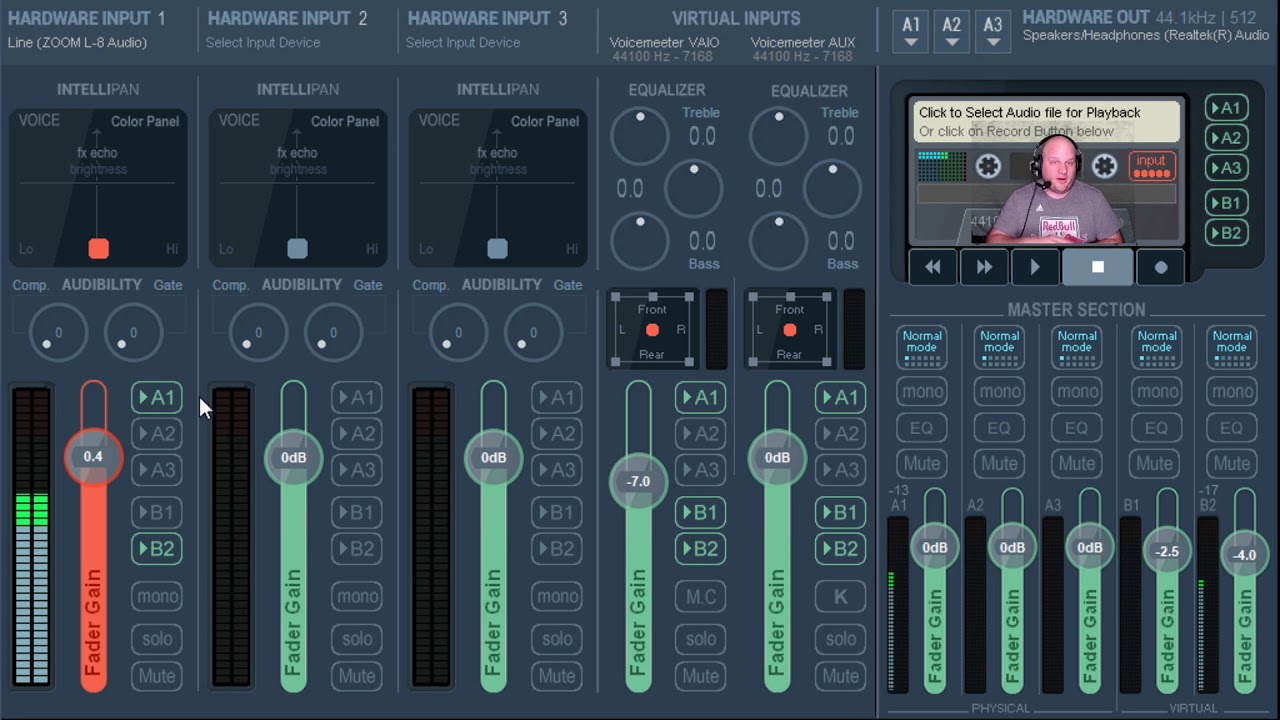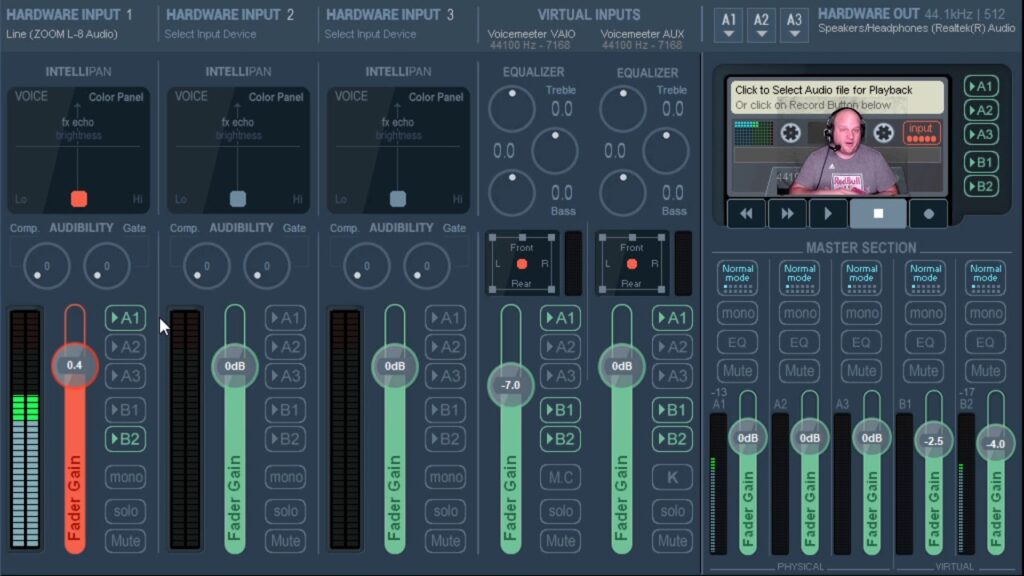 Audio Quality Voicemeeter and Voicemeeter Banana
Voicemeeter is free software that is easy to use and doesn't require installation. Firstly, Voicemeeter can be used to control the sound of your music and videos.
 It also includes a basic equalizer that can enhance your audio and stereo sound quality. 
Voicemeeter Banana is a more advanced software than Vb audio Voicemeeter. You can use it to manage everything from audio devices, audio hardware, and other applications for free. With it, you can control audio files, input and output, and different audio computer sources with ease. 
In addition, the Voicemeeter banana has a modulation control and full parametric eq. That gives more possibilities to improve the sound quality compared to Voicemeeter, which is more limited in the eq settings. 
All this considered, Voicemeeter banana enables you to enhance the audio quality of your audio input devices while streaming or playing a video game to ensure the best experience for your viewers. Use it to manage any audio sources.
Alternatives to Voicemeeter and Voicemeeter Banana
When it comes to having an ideal advanced audio mixer application for Windows audio, you can also find alternatives or different apps than these two free audio applications. 
An option we recommend to Voicemeeter banana and Voicemeeter would be a free virtual audio cable to record your speaker output.
There is also Voicemeeter potato, an improved version of the Voicemeeter banana. 
Voicemeeter Potato
This software is also from Vb audio Voicemeeter, with an activation code for a 30 day free trial period. You will have the notification of a regular invite to activate your license.
You can install Voicemeeter potato and use it to split your microphone and desktop sound so that you can change these audio sources with a simple click of a mouse if you don't want to be heard talking in the game, for example.
To create podcasts with high-quality sound, stream audio, and remove background noise and other annoying sounds, you have a lot of soundboard apps to choose from.
FAQ
Is Voicemeeter banana necessary?
Voicemeeter Banana is a software for Windows pc. What's great about it is that it allows the end user to manage the sound output and input. It is necessary for people who use audio software and want more control over their audio output and input. 
So, Voicemeeter Banana is used when listening to music on your Windows device and talking on the phone at the same time.
The Voicemeeter banana software has various features that allow users to control their audio sound, including the volume, and adding different sound effects that you cannot produce by using the microphone alone. 
Remember that Voicemeeter Banana is software designed for professionals, but also for those new to sound mixing.
What is Voicemeeter suitable for?
Voicemeeter is a powerful audio mixer for Windows pc. It can be used for a lot of things, including podcasting, voiceover work, and gaming. 
You see, this software allows you to manage several audio outputs, making it an ideal tool for anyone who wants more control over their sound quality and output. 
One of the primary functions of Voicemeeter is that it's a virtual audio mixer, which can be used to control your audio inputs.
This can be handy for recording podcasts or gaming, where you want to control the audio levels of various applications and sources.
Voicemeeter can also create virtual audio cables, which can send audio between applications.
So, Voicemeeter can be useful for things like streaming audio or video, where you want to send the audio or video output of one application to another.
Voicemeeter is also very easy to use, so it's an excellent choice for beginners, especially Windows users.
Conclusion
There are several audio mixing applications on the market for pc users, but two of the most popular are Voicemeeter and Voicemeeter Banana. 
Both software has their pros and cons, so we hope that we have helped you find the best one for you in this article. When it comes to the flexibility of managing different audio sources, Voicemeeter banana is the winner.
But, for beginners, we still recommend Voicemeeter.
We compared Voicemeeter and Banana based on the specifications and the sound quality you can get and give you alternatives to manage audio computer sources easily.