Every now and then, people will wind up visiting many official and other sites on the internet, often downloading apps, music, and potentially a virus or two.
 One of those famous yet unknown apps often ends up being VoiceMeeter or one of its derivative programs, such as VoiceMeeter Banana. Question is, is VoiceMeeter safe to use?
While it may sound like an echo of the past from the Windows XP era, this piece of software has quite a valuable role to it- if you got it from a trusted and legitimate site, that is.
If you are one of those who downloaded this file into your windows computer and are worried if it is malware or not, this post is the right place for you!
So sit tight, right-click and scroll down – we are going to take a quick look at VoiceMeeter and determine whether or not this software is a dangerous download or just a benign file on your computer.
What Is VoiceMeeter?

Despite how it sounds at first glance, this is not some malware out to take your personal information or wreak havoc on your pc; VoiceMeeter is a virtual audio device and not a virus.
In fact, it holds the reputation of being the "holy grail" of many audio-savvy streamers who want to implement different input devices and make the most of this software, often downloading additional software such as VoiceMeeter banana to aid in their sound production or streams.
It is a really convenient way to mix and manage all your audio sources from or to any device or app within just a moment's notice! While we can't explore every option it has to offer in this post, it can even use your voice's echo.
 The neat part is that hardware input (including microphone and other attached hardware input mediums, such as cable input) is viable!
While already impressive, its primary selling point lies in being a digital audio mixer that can mix your voice with any video game, web browser, or music player that you can get your hands on.
As you can guess, the level of control over so many inputs that can be personally customized by the user has skyrocketed its popularity among podcast producers and many streaming hobbyists.
VoiceMeeter input is so much flexible and powerful that it can support hardware outputs from two physical devices and one virtual one (think of virtual cable audio bridge apps like the VAC).
All in all, the legitimate version of VoiceMeeter (including versions such as VoiceMeeter banana and VoiceMeeter potato) is not out to bug your PC network or system, nor will it ruin your monitor or any other equipment – it is an audio mixer.
However, your system might be infected with a Trojan that looks like a legitimate file but is actually capable of damaging your system or stealing your data, especially if you got VoiceMeeter from random, potentially shady websites that the internet is full of.
As prevention is the best medicine, using a scan on the installed application and checking the download link is a good start, and here is how you can do it;
How to Check if VoiceMeeter Is Not Malware in Disguise?
First thing's first, we need to locate this virtual audio device's console program, developed by the developed VB-Audio Software. The .exe extension is the executable file we are looking for.
Through the use of Microsoft's Process Explorer, we can see if a file is a virus or perhaps a legit Windows PC process by doing the following:
By default, most legit Windows software processes should have the "Verified Signer" status. In contrast, if you get an "Unable to Verify" response, you might want to check out the process and potentially backtrack to the download link to where you could have got it if it isn't a system process.
Most commonly, you can find this virtual audio device, and its exe is in its subfolder, located in C:\Program Files\vb\VoiceMeeter
By default, even if there is a difference between the described file and if you notice your hardware outputs slowing down, it could very well be a virus, and you will have command over the deletion process if it turns out to be an issue.
However, a quick search online reveals that about 5% of all users delete this software. VoiceMeeter potato, as well as VoiceMeeter banana and its basic version, if legit, are instrumental pieces of software.
Being able to mix your voice and music into platforms such as Google Voice and Skype, as well as cross-platforming in general, are highly south after during the production of professional stream sessions.
What's more, VoiceMeeter comes with the ability to connect two USB headphones or speakers, allowing for interviews or co-op stream sessions to be conducted in multichannel modes.
You can also enhance your game and streaming sessions with cross-platform audio mixing, even going so far as to connect your phone to your computer, enabling potentially endless possibilities!
The potentials within VoiceMeeter become even more potent with the installation of VoiceMeeter banana or VoiceMeeter potato, as both come with additional audio and sound-enhancing mixing features. It can even integrate with windows sound settings for even more functionality!
If you recognize the value VoiceMeeter output functions can bring and how they can enhance your hardware cross-functionality, you might want to keep it on your pc if It turns out to be legit.
How to Remove VoiceMeeter
If virtual inputs and audio hardware mixing software aren't your things, or if it turns out to be malware, there are a couple of ways you can remove this audio device mixer from your windows system.
If you suspect a virus is at play and you want to make sure it is removed, you can use Reimage to execute a diagnosis scan on your file and, subsequently, your entire windows system.
This program will automatically check every nook and cranny on your Pc's hard drive. If it turns out to be a virus, a simple right-click on this program and start it up.
If you want to have complete control of the deletion process, you can do the removal process manually:
If it does turn out to be a virus, check your previously connected input devices such as your microphone, speakers, and headphones.
If the noticed deviations stop, you are in the clear but, if they continue to persist, you might want to hire a professional to check your devices in case of any damages.
How to Repair VoiceMeeter
If it so happens that you are facing viruses but corrupt/damaged software giving off unsatisfactory virtual inputs, and you love the cross-platforming qualities it brings, there is hope to save it!
The great thing about this volume icon is that you can enjoy its volume-enhancing audio outputs even if you got the file set from an unofficial link if it is not malware with a few easy steps.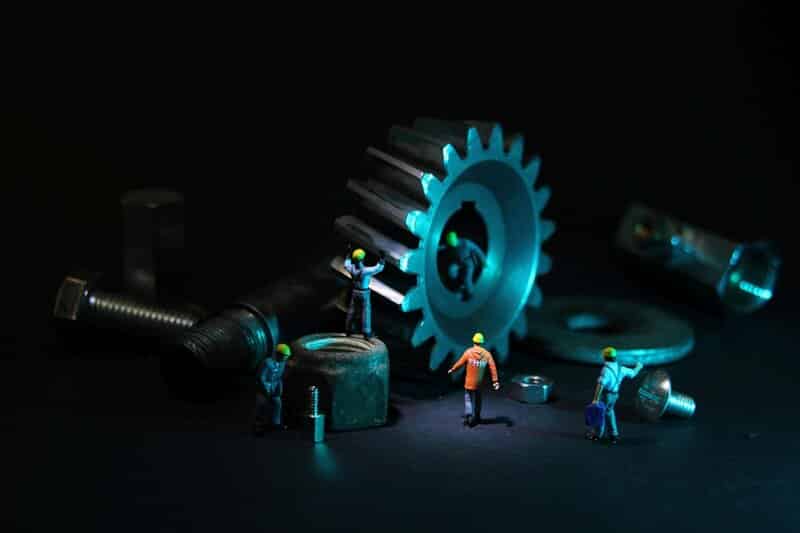 1. Clean and scan your computer
The default solution for many common issues is to simply use commands "cleanmgr" and "sfc/scannow" in your command prompt (these text inputs need to be backed up with administrator privileges).
2. Backtrack your downloads
Do you remember the post or last search where you found the download link? Was there a noticeable difference in how your windows pc or hardware functioned before the installation?
If you got it from some shady other sites that could jeopardize its overall sound output, you can simply remove the program and install it again. Try the outputs the mixer gives out afterward and see if it works with other programs such as Skype.
3. Use a professional virus remover
If the situation is critical and demands immediate action, you can save both your sound mixer and your pc by using a third-party antivirus scan. For this purpose, we recommend Malwarebytes.
FAQ
Is VoiceMeeter safe?
VoiceMeeter (as well as VoiceMeeter banana and VoiceMeeter potato variants) are legitimate professional pieces of audio software that can enhance your outputs and bring you a unique sound experience.
If it is not a harmful Trojan out to harm your windows system, it is an excellent addition for streamers and content creators who value high-quality audio mixing, which might make your worries for the safety of your system a mere echo in your memory once you find out how useful it can be.
With a plethora of options for mixing different sounds into one,  it is a worthy addition for every audio engineer.
Where can I download VoiceMeeter?
Commonly found on both official and many other sites, the safest bet is to get it from the former- on the official website. You can also find additional versions of the basic programs such as VoiceMeeter Banana and VoiceMeeter Potato.
With "VoiceMeeter input" as your default playback device, you can expect a whole range of both simple and complex sounds to be at the palm of your hand- never has implementing so many inputs and combining audio devices been so easy!