Some streamers like to use sound effects and even voice changer software in order to have some additional fun while filming.
However, some like to always have their voice altered, so during the whole stream, every time they stream, they will have a voice transformer on in their streaming software sound settings.
If you want to change your voice during your stream, but you're not quite sure which voice changers and voice filters actually work, then you've come to the right place.
Down below, you'll find the list of the best voice changer for streaming that will change your voice in real-time while you're on Twitch doing live streams.
Best Voice Changer For Streaming
Of all the different voice effects and real-time voice changer software, I've gathered the top 8 that always seem to come highly recommended.
They all have their pros and cons, so depending on what you want to do and what you can do, you can choose accordingly.
Whichever Twitch voice changer you choose, you will be able to have the voice effects that you want.
1. Voicemod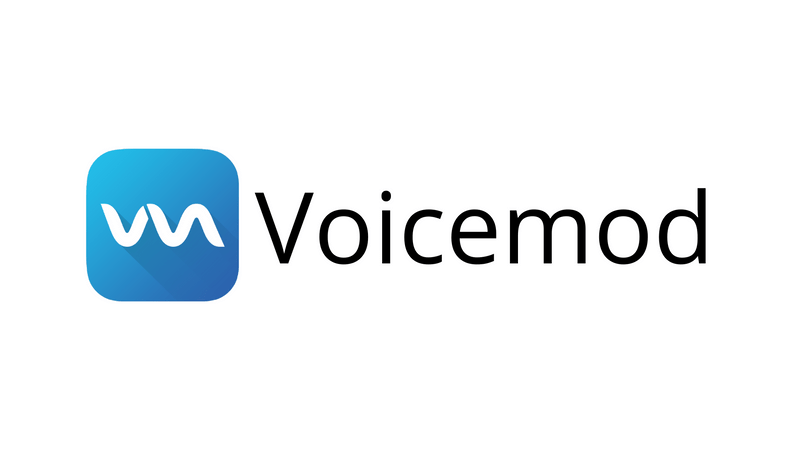 Voicemod has been around for quite some time now, 2014 to be exact, and one of the best things regarding this one is that you can change your voice for free.
Yes, there are options that make this one mostly a free voice changer.
Their library is constantly evolving, and there are 20 presets available with different voice preferences.
People can change their own voices with features like male to female changes and vice versa, autotune voice changers, and more.
There are also some more simple sound effects and voice effects to be found.
Another great feature that this one has is the Voice Lab, where you can create your own mods and audio files for voice changing.
But, not all features are free, so in order to gain full access, you will have to pay either a monthly or a yearly fee or pay upfront with the price of $60.
If you plan on having your real-time voice changer always on, and the main point of your content is that you have a changed voice, then maybe a fee like this one will make sense for you.
2. MorphVOX Pro 5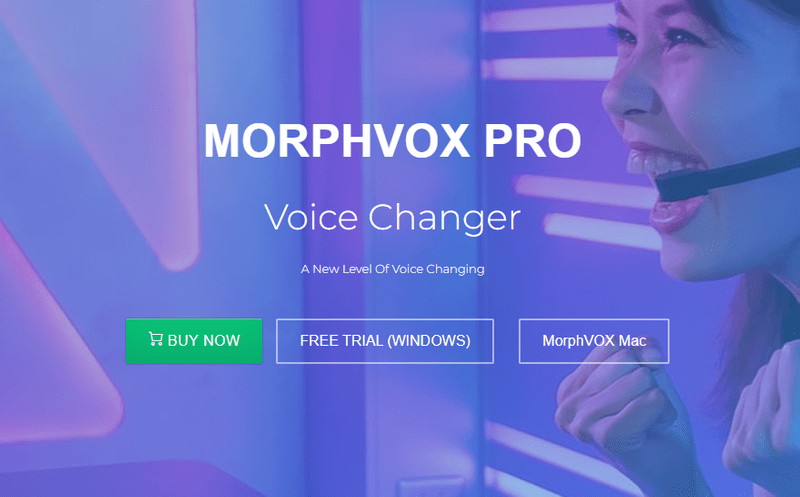 This next option is similar to the previous one, and the two are often compared.
There are different sound effects available, as well as the voice changes that you might want, but another thing these have are background effects that bring some more ambiance to your stream.
This website is mostly specialized for online gaming, so if your preferred video game for streaming is an online one, these voice changers just might be it for you.
What this means is that you'll be able to not only change your voice in general but to do so in a way that it sounds like a character from the game you're playing.
Besides the huge library of voices, you can also apply voice effects like art noise reduction and even live vocal visualization.
There are a lot of services of high quality here that you can search for free, but in order to gain full access, you need to pay $39.99 for the license.
3. AV Voice Changer Diamond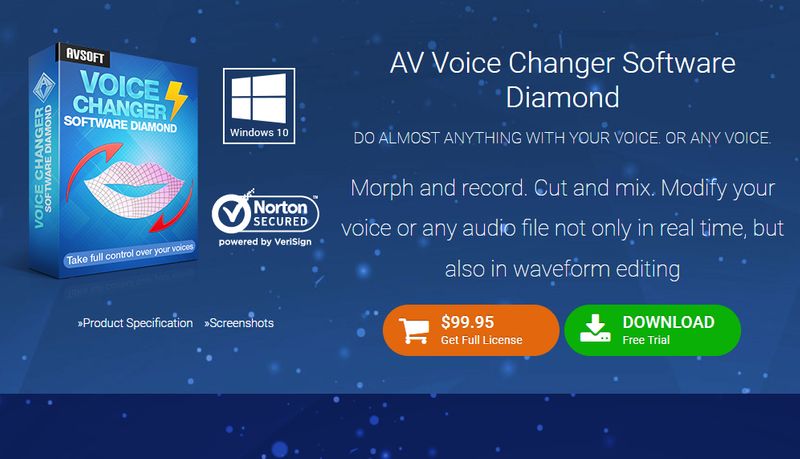 As that last part of the name might suggest, this software is the most expensive one on the list.
But, with the high price comes the professional level of features that will make your streams up a notch.
Some of these include voice manipulation, different sound effects, in-house audio editing, and similar things.
The special feature that sets this voice changer a few levels higher than the other ones is the fact that it comes with a wavelength editor, as well as options for voice mimicking.
With that, it's not surprising to say that this has super easy integration and preset voices for online identities.
4. Clownfish Voice Changer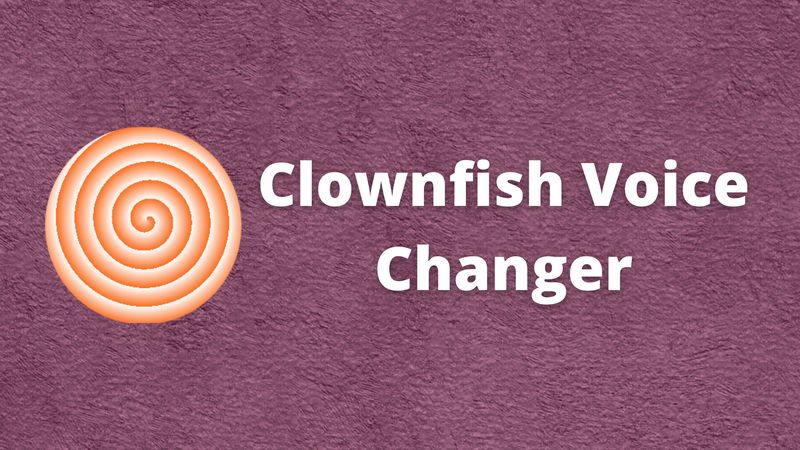 If you are an avid Discord user, there is a high chance that some of your friends have already been using this software on their PC.
The audio files package that comes with this specific program is not really huge, but what you get is very reliable.
The presets that you get can be accessed through your taskbar, so it's also very useful to have this specific one, especially if you mainly need it for Discord.
Besides the usual sound effects, with this one, you also get an assistant for the text-to-speech process, but also a music player.
The main deal about Clownfish, and probably the reason why it's so popular, is that the voice changer is completely free to use.
While it can do the job for even the more advanced streamers, if you are a beginner, there's no need to look further from Clownfish.
5. iMyFone MagicMic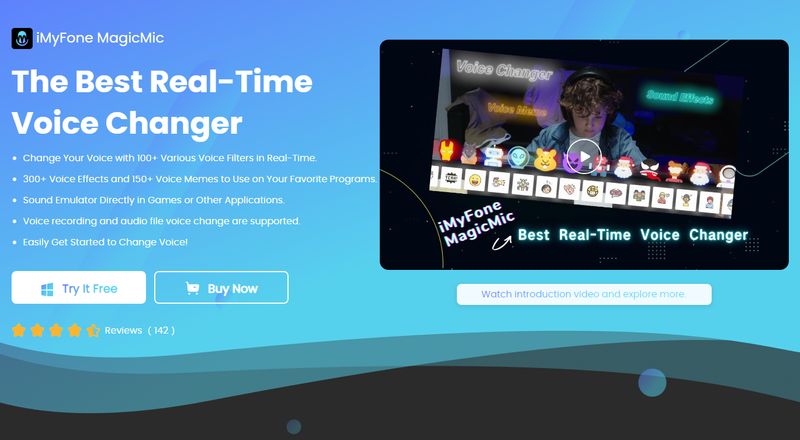 If you are strictly looking to get as many presets as possible, then this program is the one that you should be looking into.
The library this one comes with consists of more than 200 sound effects and voice effects, so the chances that you'll find what you need are pretty high.
It's also amazing for direct game integration.
Similar to a lot of the voice changers that we've already seen, this one has some paid options and some that are free.
To get full access, you either have to select from a variety of their subscription options, or you can get a lifetime license, and that will cost you $39.99.
6. iMyFone Filme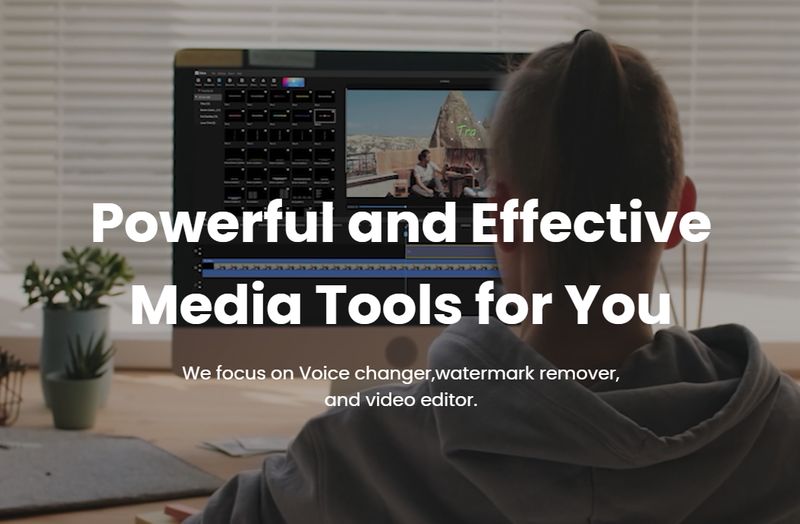 This is another option that's more on the high-end side, but that also comes with some more pro-grade options.
Mainly, there are a lot of presets and sound effects that are not only useful but hilarious as well.
Imagine the range going from the Darth Vader voice to a helium pitch sound and animal voices; you have it all in here, and you can make your streams a truly comedic experience.
Besides being used for Twitch streams, this one is really popular for things like voice-overs, so it could be useful for YouTube, but also for Discord, Skype, and all other similar platforms.
7. MorphVOX Junior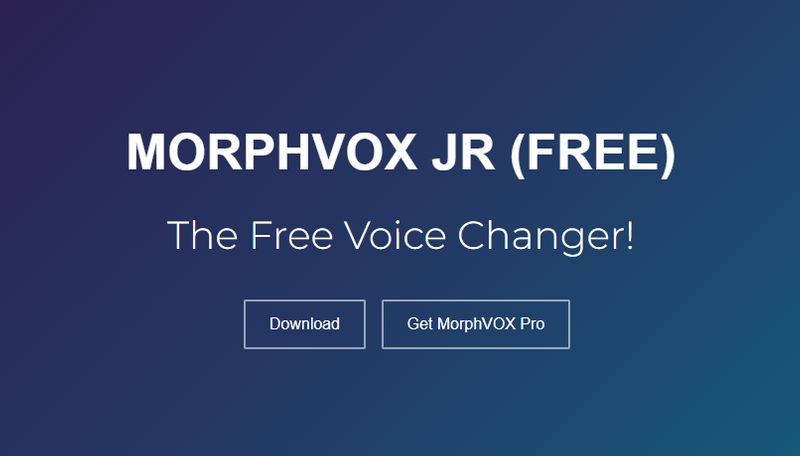 If you need something that's free and doesn't come with an overwhelming number of features and basically just gets the job done, then this is what might be the right choice for you.
As you would expect, it comes with a lot of presets, and it's extremely easy to set up on any computer.
The integration that you need to do with your Twitch account happens with only a single click.
Once you download it, it becomes compatible with every input device that you have.
The great news regarding this particular software is that you have an endless ability to customize your own sounds and voices.
Conclusion
Having voice changes during your stream can be a very interesting aspect of the streams, whether it's something you always do or something you occasionally do for funs and giggles.
Depending on what your needs are, as well as what financial possibilities you have, you will surely be able to find something that fits your needs exactly.
Since a lot of these voice-changing programs also have free trials, nothing is stopping you from trying out a few different ones until you find out which one is the right one.
FAQ
How can I change my voice while streaming?
The best way to have your voice changed is with a virtual audio device, a voice changer that will provide you with a lot of different voice effects, like the Clownfish voice changer.
What app do streamers use to change their voice?
There are a lot of apps that are popular among streamers when it comes to voice changer apps, but probably the most popular one is the Clownfish voice changer.
Can I use Voicemod on stream?
Yes, you can use a voice mod during your streams and have your voice be changed in real-time. You can also use it for additional sound effects.
Can you use a voice changer on Twitch?
Yes, a lot of voice-changing apps are compatible with Twitch, and a lot of people use them during their streams, so you will be able to do the same, too.