---
Yes, you can smoke on Twitch! According to Twitch rules, smoking cigarettes is allowed on Twitch. Here are other smoking rules you should be aware of:
Vaping on Twitch
Vaping doesn't violate Twitch rules, so you can vape during the live stream. However, your account could be banned if you are an underage vaper.
Smoking weed on Twitch
If smoking weed is legal in your country, you can do so on your live stream. However, Twitch doesn't advise you to smoke weed, but it also cannot ban you.
---
Well, it is the 21st century, and smoking cigarettes is not so cool as it once seemed, while smoking weed is not taboo as it was before.
It is lawful to smoke weed in Canada, and in some European countries and cities, as well. Moreover, in the USA, some countries have legalized weed for recreational purposes.
Yet, in some American federal states, it is still unlawful to smoke marijuana. That can be a serious problem for streamers, and there is an anxiety of being between the devil and a deep blue sea for smoking weed on Twitch.
It seems that smoking on Twitch is a kind of grey area. This peculiar problem of smoking on Twitch has made us search for a solution.
Hopefully, this text will help you find the best possible answer to the question "can you smoke on Twitch".
Can You Smoke Cigarettes on Twitch?
Generally, cigarettes smoking is not forbidden anywhere in the world for now. Hence, it is legal and it is not against Twitch Terms of Service. 
However, the Twitch community and Twitch itself strongly advise you against it.
We do not think that it is illegal or bad for inveterate smokers to smoke a cigarette or a few of them during a long stream if they want or need it. Moreover, it does not violate any Twitch rule.
If you want to smoke, but not in front of your screen, you can always pause streaming, turn off your camera or smoke offscreen.
But, Twitch streamers should always be careful because too much smoking or smoking promotion might alienate some people, and hence, you might lose your audience. 
Can You Vape On Twitch?
Nowadays, it is more common to see people vaping in real life and on social platforms than before.
The same rules apply for vaping, as for smoking cigarettes or weed. There are no concrete rules, it is a grey area.
Of course, it is not against any rule to vape on Twitch. Therefore, you can vape if you just cannot hold back.
However, if someone from examining the bodies of Twitch does not like smoking or vaping you will be banned. Moreover, you will without a doubt be banned if you are an underage vaper or smoker.
Related: How Old do You Have to Be to Stream on Twitch
Can You Smoke Weed on Twitch?
To find out the remedies to many of our questions, we have devoted our time, given our best, and analyzed Twitch Terms of Service. Generally, it is not so long an article, so you may take a look.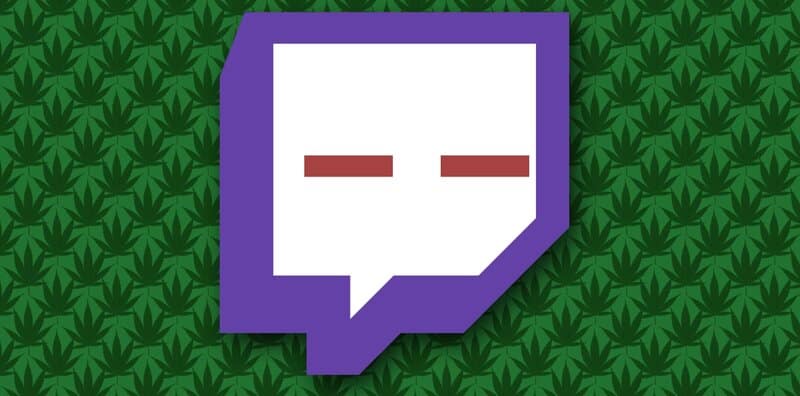 It is important to point out that we are not lawyers nor we have great legal knowledge. Therefore, our understandings of these terms and sections are based only on common sense.
1. First Article Analysis
The first article that we think is related to the problem of smoking weed on Twitch states the following: "YOU AGREE NOT TO violate any law, contract, intellectual property or other third-party right or commit a tort, and that you are solely responsible for your conduct while on the Twitch Services."
This article is clear. You are allowed to do anything if you comply with the laws of your state or the Twitch community. Therefore, if smoking weed is legal in your country, then we believe it is legal on Twitch, as well.
There is a famous Snoop Dogg example from 2018 when he smoked blunt just two months after the marijuana legalization in California. But, we will come back to this later.
However, if it is not legal to smoke weed in your country, then it is definitely not legal to smoke weed on Twitch, as well. Moreover, if someone reports you, you might face criminal prosecution and prison, eventually.
For us, it is similar to jaywalking (i.e. crossing the road unlawfully). Nowadays, many streamers decide to stream when walking, so situations when they jaywalk are happening often.
For example, if they jaywalk safely, without any risk, nobody will pay attention. On the other hand, if they are crossing the highway illegally risking their and other's life, there will be problems. Apart from that risk, they are risking being banned from Twitch.
Nevertheless, it is a grey area, as well. Sometimes Twitch allows one to get away with it, and sometimes it does not.
2. Second Article Analysis
The second article confirms our thoughts: "To the fullest extent permitted by applicable law, Twitch reserves the right, without notice and in our sole discretion, to terminate your license to use the Twitch Services (including to post User Content), and to block or prevent your future access to and use of the Twitch Services."
Twitch can basically ban you forever, for any reason they want and without warning.
Therefore, you have no legal basis to claim that Twitch has banned you without reason. They will always find an excuse, if they want. So, if you smoke weed on Twitch, hope that you will arrive at the safe zone of the now well-known Twitch grey area.
Harsh, huh? Yes, it is, but it gets weirder.
3. Third Article Analysis
The third Twitch ToS smoking-related interesting article is the following: "If we fail to exercise or enforce any right or provision of these Terms of Service, it will not constitute a waiver of such right or provision."
For Twitch, the past is totally irrelevant. They have the rights to do things in their own way, without thinking about the previous decisions.
It simply means that they can always change their minds and that the question can I smoke weed on Twitch, does not have a concrete and final answer.
Smoking Weed on Twitch – Reddit Second-Hand Info
As you probably know, Reddit is a great place for asking questions and getting answers. Moreover, it is widely popular among streamers.
Therefore, it is not strange that the answer to the question from the headline has appeared on Reddit. We do not know if the email that has appeared is verified or legitimate, but we know it confirms our viewpoint.

Namely, it claims the following: "We discourage broadcasters from the use of marijuana on our services. If doing so violates your local laws, causes you to inflict harm upon yourself, or is a focus of your broadcasts, this activity is entirely prohibited from broadcast."
We cited the most important part. It claims that they can only discourage smoking weed on Twitch, but they cannot ban you because Twitch smoking on stream.
However, the most important foundation is that smoking weed is legal and allowed in your state. These words "local laws" specifically pinpoint that.
The Snoop Dogg Famous Incident
We all, probably, know who Snoop Dogg is. An icon of hip-hop and West Coast culture, and a famous weed advocate. Therefore, it was quite logical that he was the first one to break the ice for weed use on Twitch.
Namely, the occasion took place in 2018, just two months after the Californian government passed the law on weed legalization for recreational purposes. Snoop Dogg was representing the new video game when he decided to light one up.
That was a historic moment because Twitch kept their lips sealed for the first time, when it comes to smoking weed on Twitch live stream.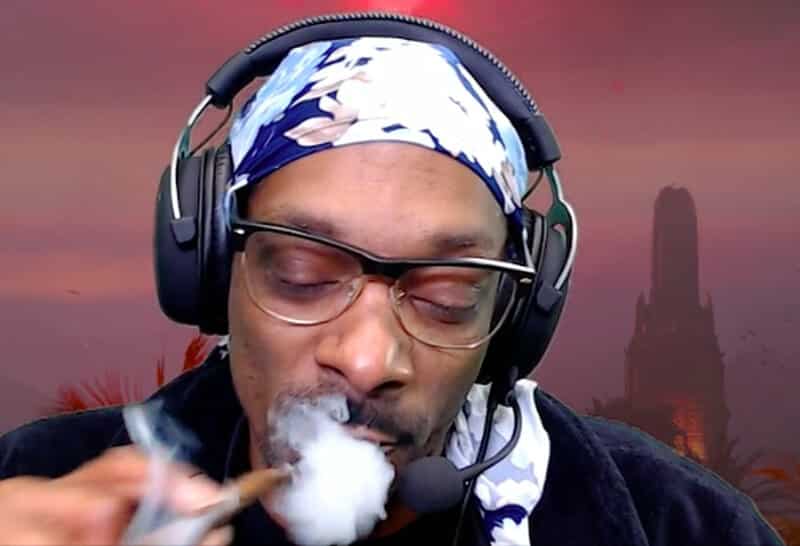 The speculations claim that this is possible because of official local law. It has become legal to smoke marijuana in California, therefore Twitch does not have anything against it.
If it had happened in 2016 or 2017, Snoop Dogg would have been banned. This way, he just gave another proof to our theory that you can smoke on Twitch if it is allowed and legal to smoke weed in your country.    
Yes, Snoop's weed-smoking might be provocative for some, but the Twitch administration knew that it was legal and available in the shops. After all, this example was a little funny and sympathetic because after all, that is Snoop Dogg.
On the other hand, there is an example of an actor Andy Dick who snorted cocaine during one of his streams on Twitch. Of course, he was permanently banned. That is proof that even celebrities do not getaway.
Should I Smoke on Twitch?
This and questions like "Is smoking allowed on Twitch?", one can see at various websites or forums.
There are a few options.
The first option is to avoid smoking at all costs. Even if you live in a country where marijuana is legal. Simply avoid smoking and talking about it, and you are absolutely safe.
Moreover, our common sense tells us that Twitch cannot ban you if you are smoking, for example, weed, in a country where it is legalized. Not to mention smoking or vaporing. Those two are absolutely legal and do not confront any of the articles from the Terms of Service.
However, bear in mind that if you often travel and stream from different countries, always look out whether the weed is legalized there. Because if you do not lookout, and smoke and stream, someone might report you, and then even criminal prosecution might ensue.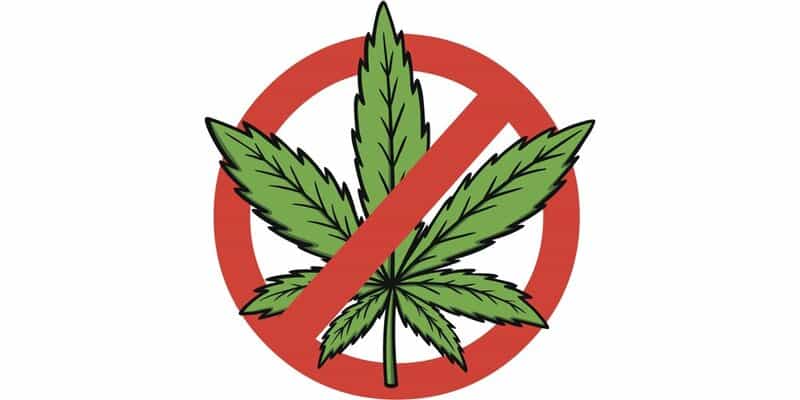 The second option is to create content for a mature audience. Do not smoke if kids follow you.
Firstly, you will give a bad example to those kids, and secondly, a mature audience would be more focused on your content than your smoking or drinking or whatever you do.
We know that you do not have God knows what control over who stumbles into your stream but try to do everything you can to prevent underage persons stumbling and looking at you smoking.
Moreover, you do not even need to put a special emphasis on smoking. You simply do not bring attention to it, in order to minimize the negative effects of it. Treat it as a snack or energy drink.
The third option is to gamble. Do whatever you want. To paraphrase Lemmy Motorhead, go with the flow, and it all should be a game to you.
You can smoke and talk about weed in the most conservative and illegal places. You are probably risking suspension and ban, maybe even criminal prosecution.
But hey, you will have loads of fun, adrenaline, and if your streams are interesting, a bunch of people from all over the world will watch you.
However, in this "pedal to the metal" situation it is very difficult to count on serious sponsorships or Twitch partnership.
Why Is Smoking on Twitch Problematic?
As we are approaching the end of our article, it is important to explain why we have had to point out all these things when it comes to smoking cigarettes, vapouring and smoking weed.
1. Smoking Weed Can Be Against the Law
Although weed is legal in many countries, there is still a majority that does not intend to legalize it. Therefore, according to their laws, it is illegal action to smoke weed.
We strongly advise you not to break the laws of your country!
If you do, at least avoid being caught.
2. Promotion of Bad Habits
Although we strongly support human freedom, we cannot ignore the elephant in the room and turn the blind eye to the negative effects of smoking.
We know how harmful cigarettes are, and nowadays even vaping devices are proven to contain ingredients that can affect one's health. Therefore, be aware of that, those are not meaningless facts.
Even though we know that there are ongoing debates on whether weed is a drug or not, and whether it has negative effects, we strongly recommend you not use it often.
Finally, always be aware that some children might watch you, and soak every word you say or thing you do. Therefore, try to act as a role model for them and avoid the promotion of all those harmful things around us.
Can You Smoke on Twitch – Conclusion
You should always bear in mind who you are and what is the part of your identity. The Twitch is about streaming yourself, and creating content you feel like your own.
If that means that you need to puff from time to time, then do it. But you cannot base your content on that. That must be something accompanying the original content that you create.
Show the real yourself, but always beware , to know your limits and not to go overboard.
Related: Can You Drink on Twitch