Twitch is a very popular platform for live streaming. Various content is streamed there. Though it is best known for streaming video games, there are many other interesting topics to choose from – sports, music festivals, chat shows, art and science videos, and the newest form: in-real-life streams.
The full name of the company is Twitch Interactive. Now it is a subsidiary of Amazon.
So, who owns it?
Amazon bought Twitch, so basically the owner is Jeff Bezos.
In this text, you will read about the history of Twitch, who owns Twitch and operates it, and what changes have been made since the purchase.
Who Owns Twitch – History of Twitch
The history of Twitch begins with the service justin.tv. At first, it was a 24-hour live stream of Justin Kan's activities. Later, more people joined Kan – Kyle Vogt, Emmet Shear, and Michael Seibel – and they wanted to create an online place where people could live stream their content. This service started in October 2007 (in comparison, Twitter and Facebook were in their early years then too).
There were various categories of content that could be seen on justin.tv, e.g. live events or how-to tutorials. In the year 2011, the founders realized that the gaming content was getting very popular and decided to make a special section on their website for this purpose. They named it Twitch.
Slowly, the Twitch section took over. In 2014, the parent company rebranded and became Twitch Interactive (the name by which we know this service today) and focused mainly on streaming video games. Justin.tv was shut down.
Over time, Twitch Interactive has been adding various options and possibilities for its users. Some of these novelties are the following:
In February 2014, Twitch was as popular that among the largest sources of internet traffic in the US, it was ranked fourth, after Netflix, Google, and Apple. Also, of all the live-streamed online content, as much as 40% is done on Twitch. To understand what a big deal this is, you should have in mind that this was achieved in only three years.
When Did Amazon Buy Twitch?
Amazon wasn't the only company interested in buying this rising star. Allegedly, Google was to buy it for about $1 billion, though this agreement wasn't confirmed officially. A possible reason for the failure of this deal may be the clash between two streaming services: YouTube which was already owned by Google and Twitch as a possible addition to the company and its streaming rival.
Also, it seems that Yahoo was interested in buying Twitch for $970 million, but this didn't happen either.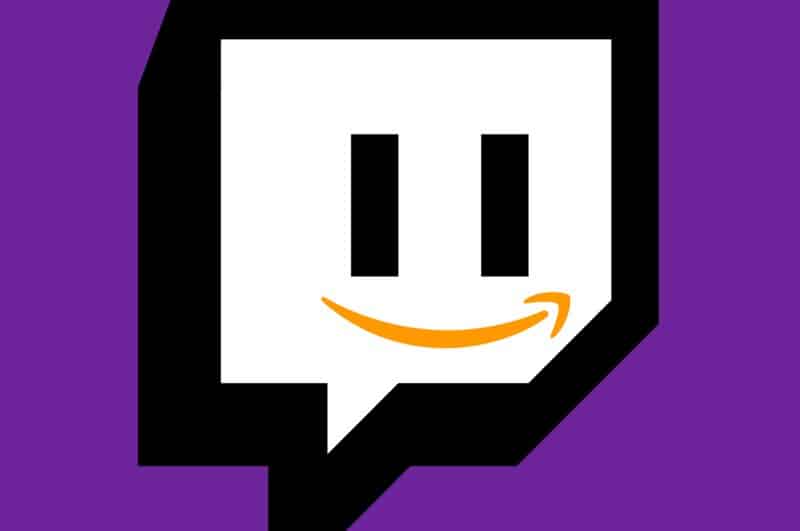 In August 2014, after justin.tv was shut down, Amazon bought Twitch Interactive for $970 million in cash. In their announcement of the purchase, they gave some statistics about the previous month: in July 2014, Twitch had had more than 55 million unique visitors watching over 1 million broadcasters streaming more than 15 billion minutes of content.
In the statement addressed to their users, the Twitch CEO, Emmett Shear said that they would keep their office, employees, brand, and independence.
The key people include Shear who is still the CEO, Sara Clemens (COO), and Erin Wayne (Community and Creator Marketing).
Twitch Purchases and Acquisitions
Twitch has made a number of acquisitions since 2014:
New Features of Twitch After Amazon Got It
There were many additions and novelties in the Twitch service since the acquisition by Amazon:
Twitch Statistics in 2021
Twitch is still a very popular service with sky-high statistics. We would like to show you some figures from Twitch Tracker, taken in mid-July 2021. Don't get dizzy from all the digits!
Currently:
Previous Month:
All Time Peaks:
Frequently Asked Questions
What is Twitch worth?
Twitch is estimated to be worth $5 billion in 2021. This worth is a combination of income from the live-streaming and deals with many big companies. As the company is expected to expand and grow even further, its net worth will rise as well.
Does Jeff Bezos own Twitch?
Yes. Twitch was bought by Amazon in 2014, only three years after being founded. The price was $970 million and it was paid in cash. Amazon and all its acquisitions are owned by Jeff Bezos, and so is Twitch.
Does Twitch make a profit?
Yes, Twitch is a for-profit company. It gets its profit from various sources. They include subscriptions fees, ads, through their own currency (Bits) that can be purchased on Amazon, and by selling goods. One part of that income is shared with the content creators.
Conclusion
Twitch started as a pioneer in live streaming video games and it is still number one. Its rapid growth can be tracked by following its statistics, acquisitions, and new and updated features that appear regularly.
The enormous community of Twitch broadcasters and viewers shows that it is one of the best companies to own today. We can say that Amazon made the right move by buying it.
Related: How to Stream on Twitch