You probably know about the video game called Roblox, and you might even like watching people stream it. You're maybe even streaming it yourself, too. But, did you know that you can stream in Roblox? Today, I will talk about Streaming Simulator codes you can use in Roblox.
You can play a game in Roblox that's called Streaming Simulator, and in it, you are literally doing a simulation where you live stream.
As in every game, there are codes that you can use, so let's take a look at what's available for improving your gameplay!
What Are Streaming Simulator Codes?
Streaming Simulator codes are codes used in the community to upgrade your games and get freebies for Streaming Simulator.
Just like any other trending game, this one has codes that you type in while you play and then get some additional assets.
To find out which one you can use, you have to find an up-to-date list, and if something is not working, it's most likely from a list of expired codes.
But, the good news is that there are currently no expired codes.
Getting Streaming Simulator Code
To redeem codes, you have to take a few very simple steps, and here's what they are: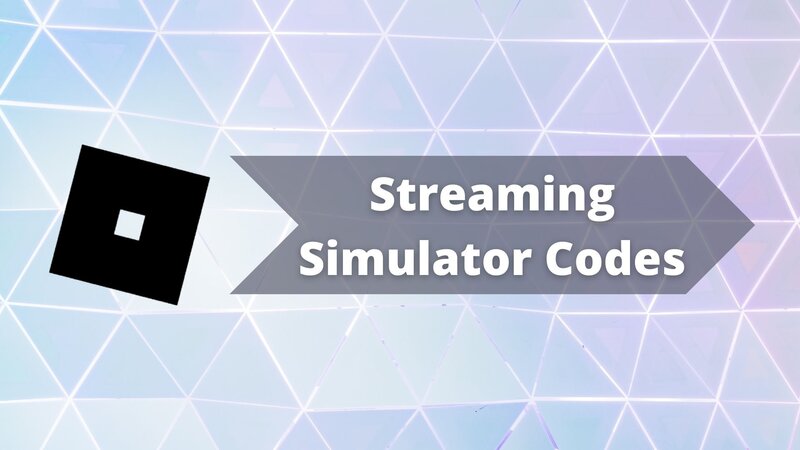 List of the Codes
Here is the Streaming Simulator codes list that you can use while playing the game:
Expired Streaming Simulator Codes
At the moment, there are no expired codes for Roblox Streaming Simulator.
How To Get More Streaming Simulator Codes
As these codes are highly useful, it's best to always keep track of the new ones that might appear.
The first place that you should go to is the Twitter account called @InsightRoblox, as that's where they post all of their news and announcements.
I would also highly recommend that you hop over to Discord and join the official Streaming Simulator Community, as you can easily share your experiences with other players.
Conclusion
On the list above, you can find all of the codes that are currently working for Streaming Simulator.
As there will probably be some new ones in the future, make sure that you join this community online, as that's the best way to be up to date with codes and similar announcements.