Have you ever wondered about just who are the most popular male vtubers out there? Have you been interested in becoming a vtuber yourself, or simply wanted to find out which male vtubers are worth following?
Having researched the most relevant virtual YouTubers, I have created a combined list of those with a large number of YouTube subscribers and a sizeable presence on this platform.
With that said, here is everything you need to know about the most popular male vtubers, their history, the popularity of their videos, and which category their content belongs to.
10 Most Popular Male Vtubers
When you think of virtual YouTubers, you think of sweet, shy girls with cute voices hiding behind an online persona as they play video games or watch content with their audiences.
While a large part of the vtuber scene is in fact like this, there are quite a few male vtubers as well, some of which have hundreds of thousands of subscribers.
Stay with me as I give you the details about some of the most well-known male vtubers in the world.
1. Kuzuha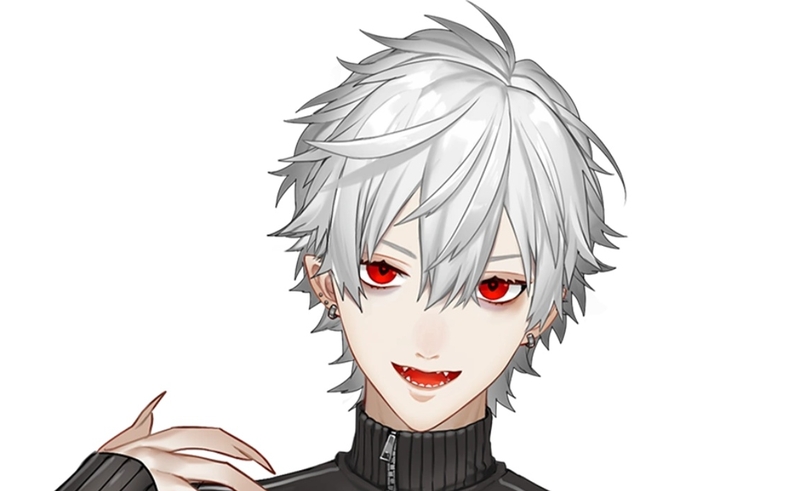 Kuzuha is a Japanese-born vtuber with over a million followers on his main platform, YouTube. He is best known for his vampire-like avatar, chosen for its appeal to a specific part of the gen z population, and his gaming videos.
One of the interesting things about him is the proclaimed age of his internet persona. He gives his birthday as November 10th but claims to be over 100 years old. While this is certainly just a bit of character-building, such information gives his alter ego a bit more credibility with his fans.
He plays a variety of games such as PUBG, Apex Legends, and GTA. He has also done several song covers and participated in many vtuber events.
Finally, this male vtuber is known for his poor social skills, though he tries to develop and improve them as time goes on, hoping to avoid any further funny and embarrassing incidents on stream, such as the one when he comforted a fellow vtuber, Yuki Chihiro, but was misunderstood by a part of the audience who believed he was mocking her.
2. Kanae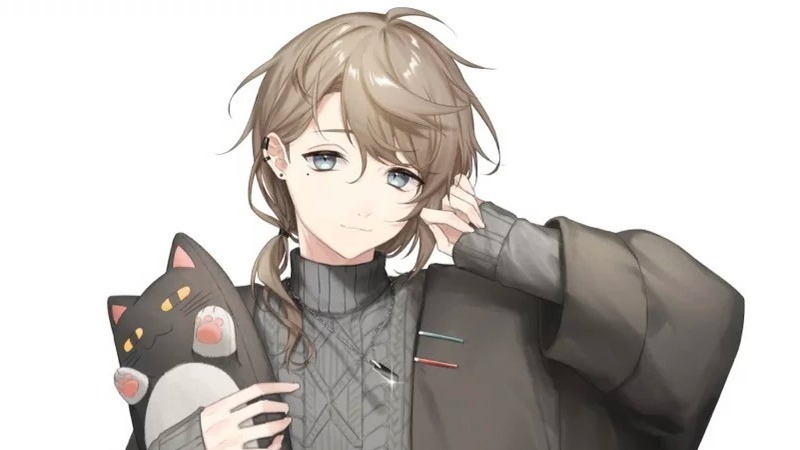 Representing himself as a confident young man with a kind presence, Kanae is a male vtuber and a gamer originating from Japan.
He has a very popular YouTube channel with over a million followers, with content based around his collaboration with many other vtubers and professional gamers alike.
His easy-going personality makes it easy for him to win people over, increasing the audience that comes to visit his channel and watch his videos, providing him with a sizeable income from his content and ads.
He is also one of the best-known members of an extremely popular group of vtubers, NISANJI. This group gathers mostly male vtubers and acts as a framework and support system for their business ventures, helping them find sponsors and promoting their content. NISANJI members also collaborate on streams and host frequent events.
3. Porcelain Maid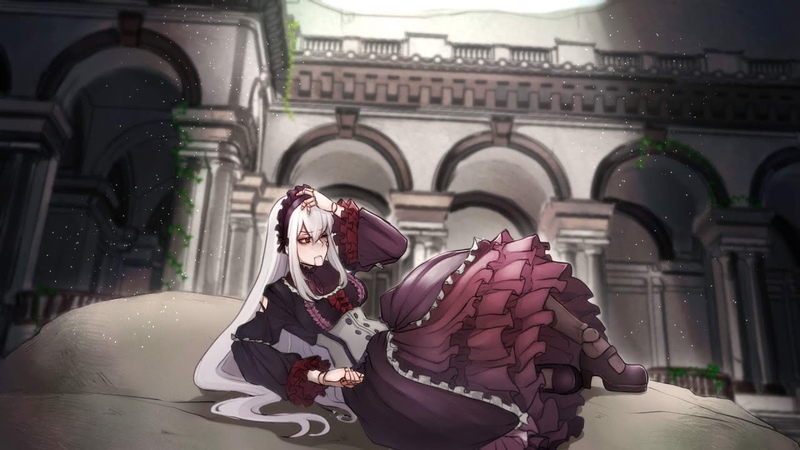 An interesting example of a male vtuber using a female avatar, he has a sizeable presence on both YouTube and Twitch, with a large amount of his income coming from ads.
In the past, he was known as FoxyJoel, but he decided to change his internet persona and create Porcelain Maid as he thought it would give him a fresh start and more opportunities, which it did.
Other than playing his favorite games such as Apex Legends or StarDew Valley, Porcelain maid is also known for self-deprecating humor such as giving insights into his own past as an ordinary teenager, or roleplaying dating female vtubers that he collaborates with.
4. Hikutsuji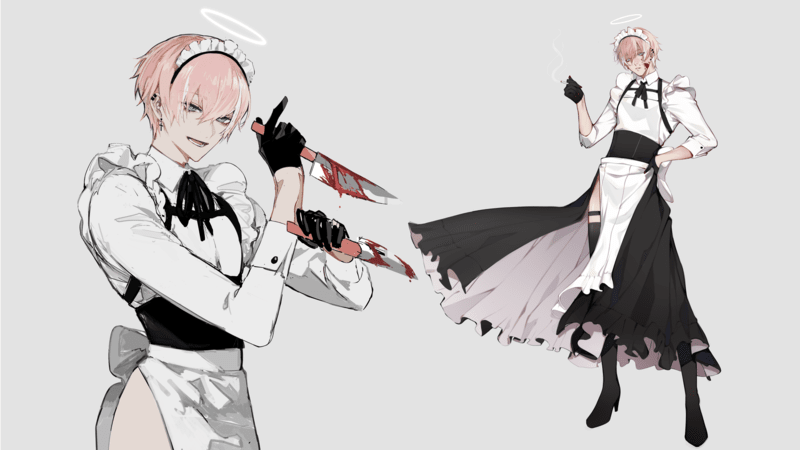 Present across several different platforms such as YouTube, Twitch, and Twitter, this rising star male vtuber has begun making waves on the scene over the last few years.
There isn't much known about the man behind the avatar of a boy maid, though his content speaks for itself.
He makes song covers, dabbles in watching anime with his viewers, and plays video games, slowly gaining more traction on all his social media as he invests more time and effort into the channel.
5. Yukoku Roberu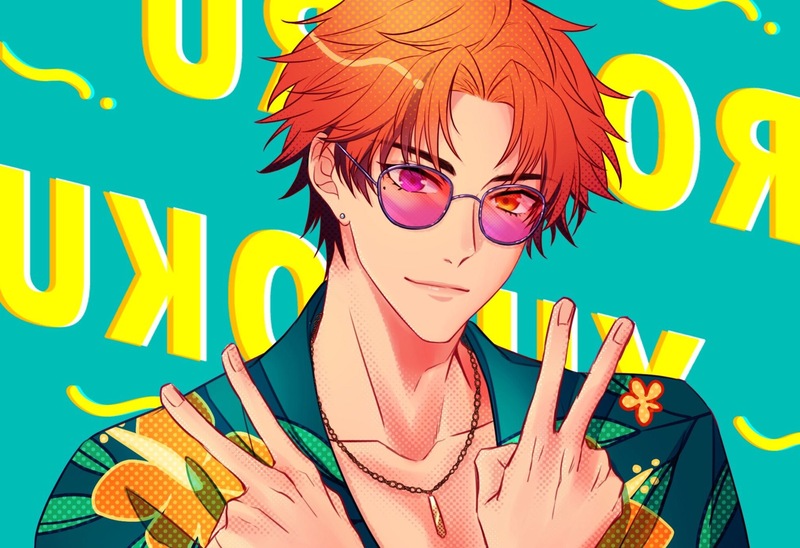 A male vtuber from Japan, his avatar is that of a handsome, chestnut-haired man best known for his kind personality. A member of HOLOSTARS, a group of vtubers that is considered one of the main competitors to NISANJI and a very talkative virtual streamer, he produces a variety of content in order to engage with his audience. His content includes music videos, podcasts and simple chatting with the audience, as well as frequent collabs with other HOLOSTARS members.
He streams primarily in Japanese, talking in the Kansai dialect, which makes him more localized than some of the other, English-speaking vtubers.
Despite that, he has amassed almost 300 thousand subscribers, and his channel continues to grow as time goes on. He mostly just talks to his audience, telling jokes and presenting himself as one of the guys, which makes him quite a bit different than most other, gaming-oriented vtubers.
6. Kanade Izuru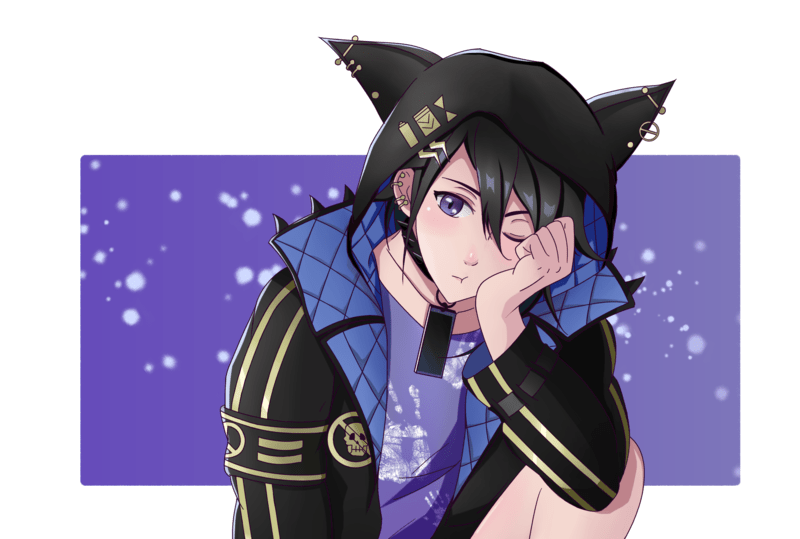 Another of Holostars' Japanese vtubers, Kanade Izuru is best known for his obsession with music and his vocal range.
He uses his voice to create interesting covers and musical content, and is one of the longest-lasting HOLOSTARS members, with several avatar redesigns over the course of his career.
His position in this vtuber promotion agency has been a great boon to his channel, as it allowed him to focus on creating content and helped him gain more lucrative contracts than he otherwise would.
He is currently using an image of a black-haired man with cat ears as his internet persona, a drawing that was designed by Kawanami in late 2022.
He has also participated in a number of gaming, exhibition, and charity events, mostly as part of HOLOSTARS but also independently on some occasions.
7. Astel Leda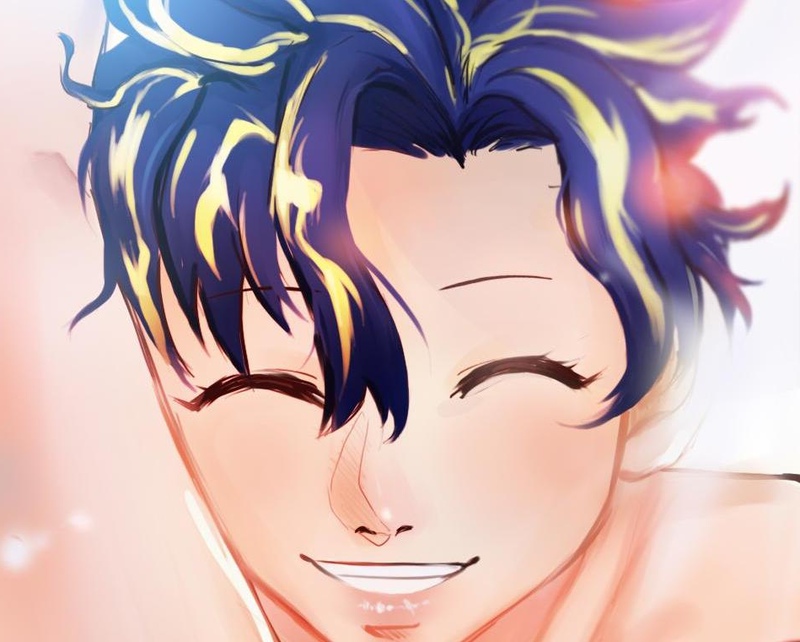 One of the newest and fastest growing HOLOSTARS members, Astel Leda's vtuber persona is that of a young boy with a slightly naive disposition.
Despite that, this vtuber is very driven and does everything he can to help his channel and the entirety of HOLOSTARS grow, constantly engaging with his fans both on and off stream.
It is thanks to Astel and the rest of his generation of vtubers that HOLOSTARS is quickly becoming one of the largest, if not the largest, and most popular vtuber agencies in Japan, even able to compete with NISANJI, a group that held the number 1 spot for years.
His content mostly includes signing, covers, and talking to his audience. He is well-known for his positive humor and cute avatar design.
In addition to YouTube, he is also present on Twitter, another platform on which he is quite popular.
8. Zilverk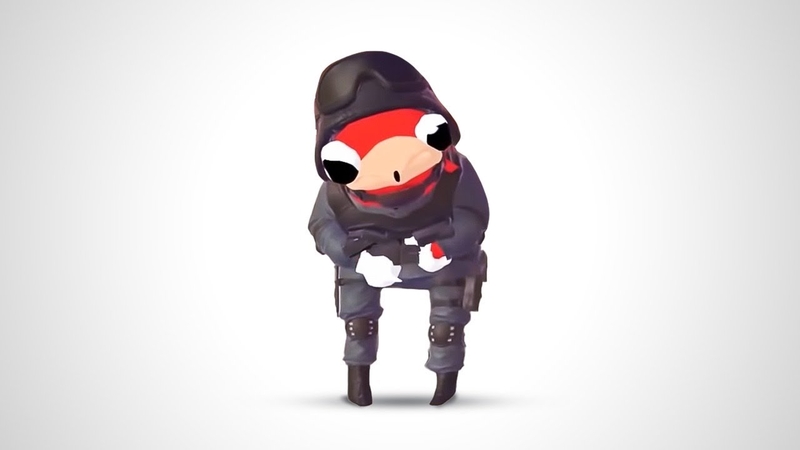 Unlike Japanese vtubers who mainly operate as a part of a larger team, this incredibly popular Mexican male vtuber works mostly alone.
Zilverk's avatar is that of a cartoon character that he named "Uganda knuckles", and he mostly interacts with his audience on Twitch through VRchat.
He is also known for creating very interactive content, collaborating with various other streamers and vtubers, and participating in a number of events.
Other than on Twitch, Zilverk is also present on platforms such as Facebook, YouTube, and TikTok.
9. Inuyama Tamaki
Originally an independent vtuber, this Japanese content creator has decided to join a vtuber agency NoriPro in order to gain access to their resources.
His avatar is that of a crossdressing boy in a maid outfit, and both the avatar and the voiceover have been designed by Norio Tsukadani, a famous Japanese manga creator best known for her work on the Himegoto manga, which has since been adapted into an anime.
Inuyama's content mostly consists of talking to his audience through his voice-acted avatar, making jokes, and having fun. A lot of the content follows a script and is quite dramatic.
10. Cece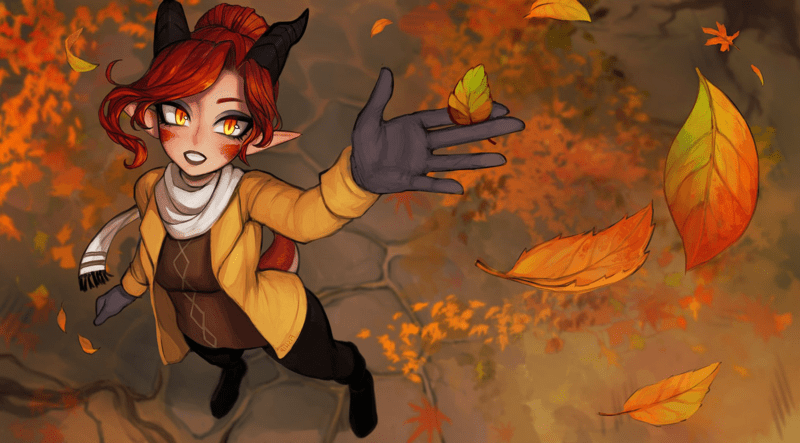 Not much is known about this independent male vtuber. His profile is that of a red dragon in human form, and he has been on the platform since March 2018.
Originally a Twitch VRChat streamer, Cece has since expanded his presence to include Twitter and YouTube as well.
Still mostly talking to his audience via VRChat, Cece is very careful not to share much information about himself or his personal life, always staying in character.
Conclusion
Having been considered primarily a female profession for a long time, the vtuber scene has begun opening up to more and more male creators and avatars over the last several years, mostly due to the efforts of several Japanese agencies such as NoriPro and HOLOSTARS.
Several of these male vtubers have already reached over a million followers, and the business continues to grow both in Japan and globally.
FAQ
Are guy Vtubers popular?
While the majority of the most popular vtubers are female, there are some very well-known male ones such as Zilverk and Kuzuha, who have over a million followers on their main platform, with many others following close behind.
What male vtuber has the most subscribers?
While there is no way to give an exact number, it is known that Zilverk, with his 2.2 million subscribers, is one of the most popular male vtubers currently on the scene.
How much do male vtubers earn?
As with all other YouTubers, the revenue of a male vtuber will depend on the size of his channel. Furthermore, some vtubers earn additional money from the agencies they partner with or by participating in events.