The horror genre has been around for decades, but it's more popular than ever before.
From movies to games, people are always looking for new ways to scare themselves silly.
With the release of so many different types of media in recent years, there is no shortage of scary content out there.
But some things are scarier than others! Here are 20 horror games that you can stream on Twitch that will make your skin crawl!
Best Horror Games to Stream
Reviews
Here are some of the best horror games to stream! If you want to get some of these games at a discounted price, click the button below!
1. Silent Hill 2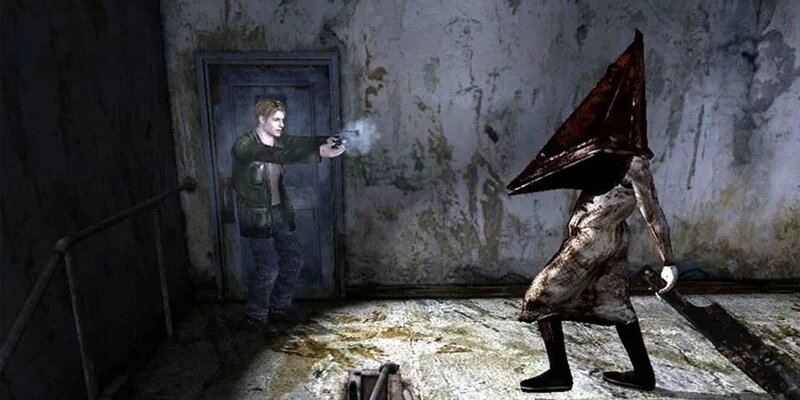 The first game on our list is Silent Hill 2.
Silent Hill is a classic horror franchise that many gamers grew up with.
While most games at the time focused more on action-packed combat scenes, Silent Hill took a different route that many other games in the genre have since copied.
This psychological thriller takes place in the town of Silent Hill, but it does not play out as you might expect.
Rather than playing as an intrepid protagonist who fights his way through monster after monster, Silent Hill focuses on the protagonist's psychological state as he deals with a series of terrifying events.
The game is widely hailed by critics and fans alike for its innovative approach to horror gaming.
Silent hill is available on Playstation, Xbox, and PC platforms.
2. Resident Evil 7: Biohazard
Another famous horror franchise, Resident Evil, is already well-known among the Twitch community.
Resident Evil 7: Biohazard takes place in the Baker family mansion and tasks you with uncovering its dark secrets as you try to escape alive!
While the original games were more arcade-style, this one focuses on a pure survival experience where ammo and supplies are scarce, and you must stay on your toes at all times.
The game also focuses heavily on the protagonist's psychological state, affecting how other characters in the game react to him.
If you enjoyed following this horror story, don't forget to stream Resident Evil Village and see which nightmares Ethan Winters will face in the sequel.
This one is available for PC, Switch, PlayStation, and Xbox series.
A few streamers even played this horror game full of jump scares on PlayStation VR.
3. Outlast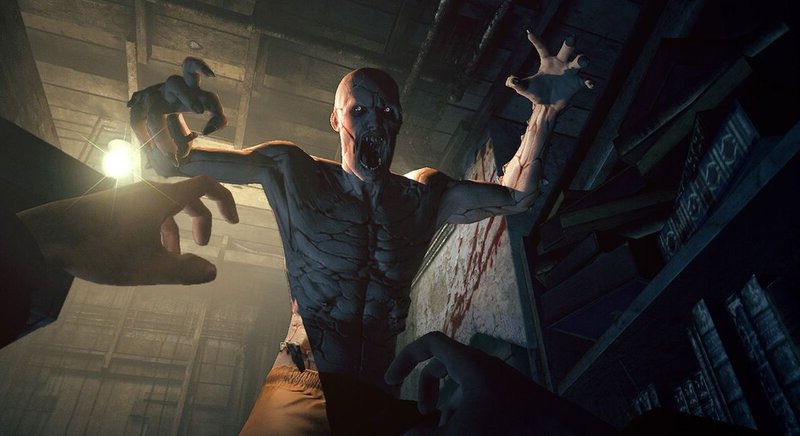 Outlast is a game that really pushes the boundaries of what you can see on Twitch!
In this horror adventure, you play as an investigative journalist who breaks into Mount Massive Asylum to find out why it closed down.
As terrifying events unfold around you, your only chance of escape will be found in frightening yourself even more than those chasing you!
This game is widely considered one of the terrifying games ever made, and it's perfect for streaming on Twitch.
Outlast is available on PC, PlayStation, Xbox One, and Nintendo Switch platforms.
Just be warned that playing Outlast in the dark might not be the best idea…
It is made for viewers with a high capacity for horror movies and gameplays.
4. Layers of Fear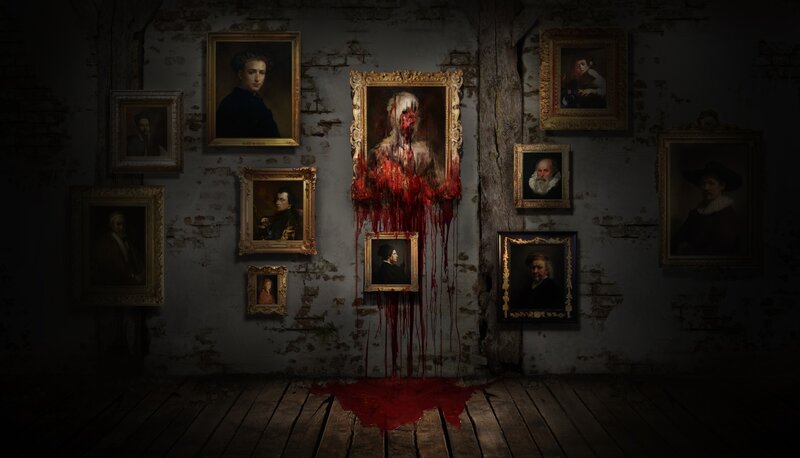 Layers of Fear is a one-of-a-kind horror game made by the Bloober Team that pushes the limits in terms of how it's played.
In this first-person adventure, you must uncover the secrets behind your character's madness as you try to escape from a darkly painted house filled with obstacles and booby traps at every turn!
The gameplay mechanics are so unique that you can't help but get pulled into the game's strange storyline.
As you play, you'll experience your character's descent deeper and deeper into his own personal Hell as new scares come out of nowhere to keep things super-spooky!
Layers of Fear is available on PC, Xbox One, and PlayStation platforms.
It's perfect for streamers who want to test their viewers' limits and see how much fear they can handle!
5. Alien Isolation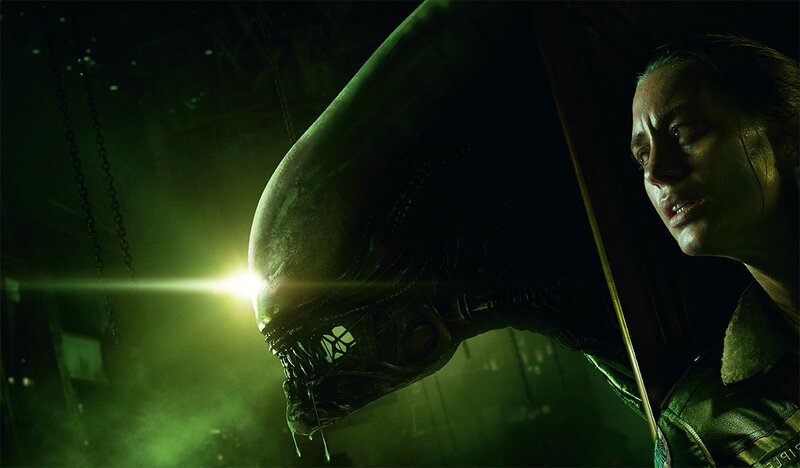 Alien Isolation is a game that captures what it's like to be in an Alien movie!
In this first-person survival horror, you play as Ripley's daughter, who sets out into space to find her mother.
To make matters worse, the ship she finds herself on comes under attack by one of the terrifying aliens from the franchise.
Rather than focus on the alien's terrifying appearance, this game focuses more on what it's like to be stranded with an unpredictable monster that is always closing in for the kill!
Alien Isolation can be played by PC players and Switch gamers alike.
All of these games are just waiting to go live on Twitch, so don't forget to share your favorites with us!
The game is compatible with PC, PlayStation, Xbox Series, and Xbox One.
6. Phasmophobia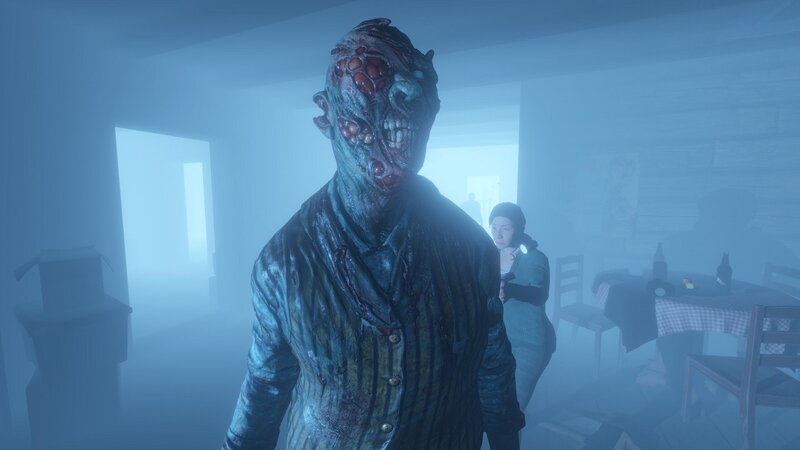 Phasmophobia is newly developed by Kinetic Games and is one of the scariest games you can stream on Twitch.
The title, Phasmophobia, is derived from the word "phantom," which refers to something that isn't real.
This aptly describes this game as it takes place in a world where you'll be battling your fears and hallucinations!
You play as a young woman caught in the middle of an infestation that has turned her town into chaos.
The gameplay involves looking for medicine to keep yourself alive while avoiding hallucinations and creatures!
While you will certainly enjoy watching Phasmophobia alone, it will be even better to watch it with a few other horror game-enthusiasts.
Details, audio cues, ghost hunting, will have you trembling, but you won't be able to look away.
This horror game is available on PC.
7. Little Nightmares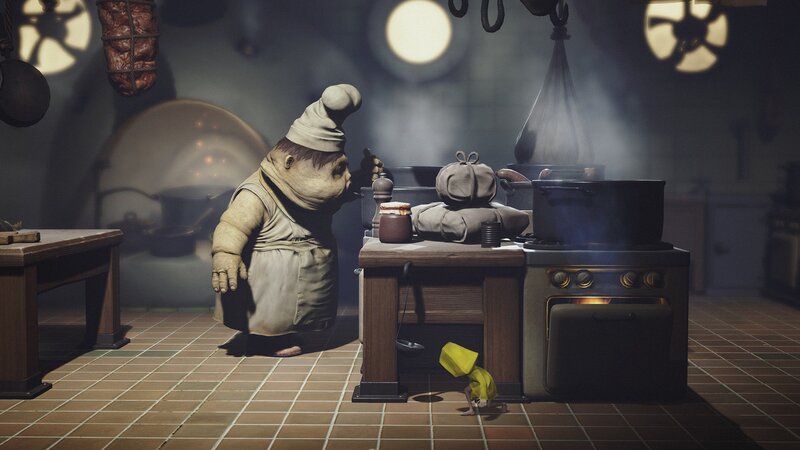 If you haven't played Little Nightmares yet, what are you waiting for?
Viewers get to follow the story of Six, a young girl stuck in an underwater resort filled with monstrous creatures.
As she tries to escape from the clutches of these terrifying beings called The Guests, she'll have to solve puzzles and avoid danger at every turn.
It is perfect for streamers who want to try something new and different.
Though there are no jump scares, you'll still find yourself on the edge of your seat as Six tries her best to escape from these monsters!
Little Nightmares can be played by PC gamers or Nintendo Switch players.
For those wanting more immersive gameplay, you can purchase the Six Edition, which includes an exclusive digital artbook and soundtrack!
The Little Nightmares is compatible with PC only.
Also, in case you cannot get enough of this horror story, check out Little Nightmares 2 – a sequel in which Six and a boy named Mono try to survive Pale City.
8. The Evil Within 2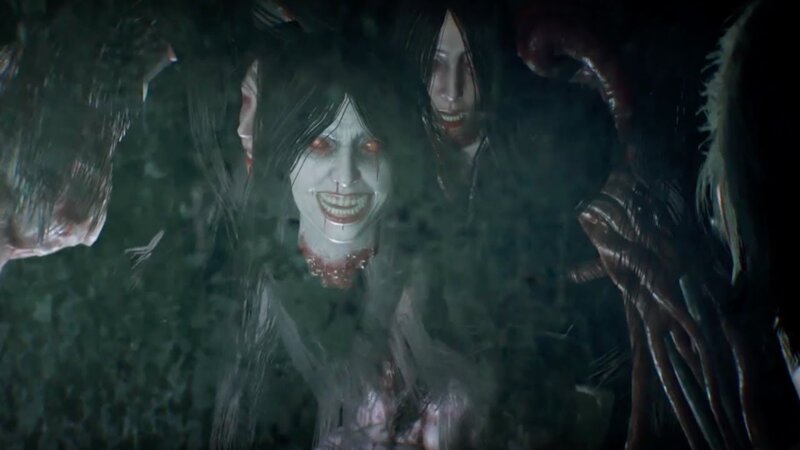 The Evil Within 2 is a third-person horror game developed by the creator of Resident Evil.
Though this game was released in October last year, the horror craze is still going on, so it had to be included on this list of best horror games to stream!
The Evil Within follows detective Sebastian Castellanos who's looking for his daughter.
Things take a turn when he gets stuck inside of an evil, dark world that has unleashed all kinds of horrors into the universe!
It might be helpful to have a few friends over to watch this game as you'll be glued to the screen.
The Evil Within is compatible with PC, Xbox One, and PlayStation 4.
This title is rated M for mature audiences.
9. Outlast 2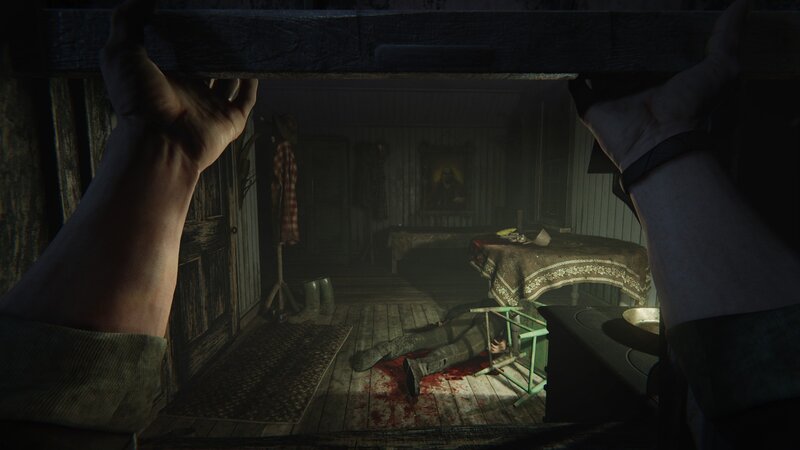 In this horror game sequel, you play as Blake Langermann, who is, together with his wife Lynn, investigating the mysterious death of unknown pregnant women in one rural area deep in the Arizona desert.
What separates Outlast 2, as well as all Outlast games, from many more similar horror adventures, is the fact that you will mostly hide and use your camera to see where you are going while avoiding murderous people who want to claim your head.
10. Darkwood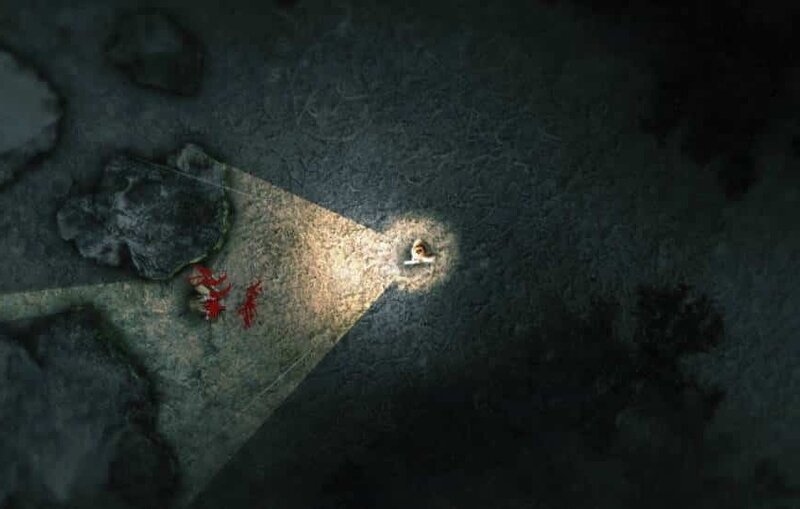 If you love open-world horror games, then this is the game for you!
In Darkwood, your main goal will be to survive in a world filled with terrifying creatures and freaky residents.
To succeed, players must craft weapons and equipment while scavenging materials from their surroundings – all of which can keep them alive for a little longer.
As you explore the world, you'll find notes and clues that will help you unravel the game's mysteries.
You'll be frightened as you watch the mystery man struggle to get out of the dark.
Scratching noises, howls, and creaky doors will have you spooked while you're watching him try to flee from the horror.
Darkwood is available on PC, Mac, and Linux.
11. Until Dawn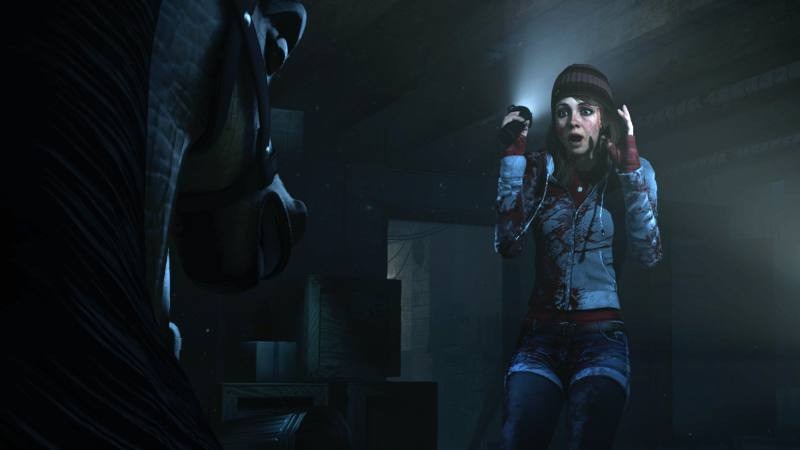 This game is perfect for those who want to experience a horror movie in video game form.
Until Dawn follows eight friends who are spending their winter break at a cabin in the woods.
As they enjoy each other's company, dark secrets start to unravel, and the group finds themselves being hunted by a psychopath!
What makes this game unique is that your actions determine the ending.
For example, if you choose to run away from danger instead of confronting it head-on, chances are there will be deadly consequences down the line!
One wrong choice, and the game is finished!
This great story is available for PS Move or DualShock game controllers and PlayStation consoles only.
12. Amnesia: The Dark Descent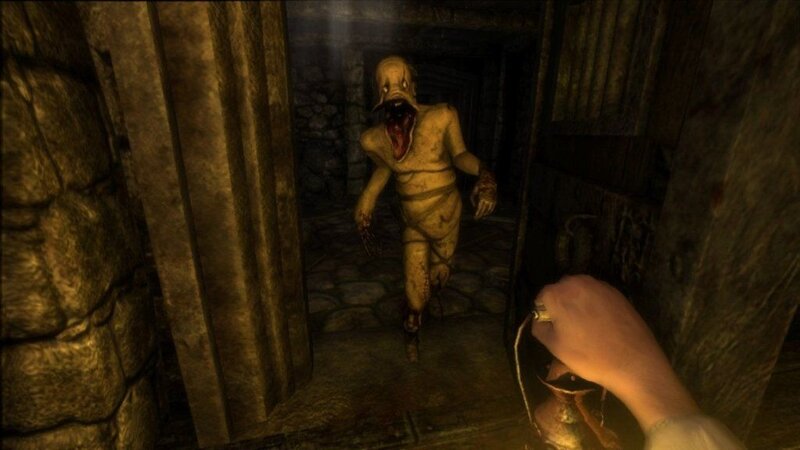 When it comes to the best horror games, their Amnesia series cannot be omitted.
Amnesia: The Dark Descent is a horror game from Frictional Games – the same company that developed SOMA, and it will make you curl up in the ball and hide.
In this first-person survival, players must solve puzzles while using their wits to run and hide from monsters that can't see them but have incredible hearing abilities!
The atmosphere in Amnesia is dark and gloomy, which really amps up the horror factor.
If you manage to sit through this game, then definitely give a shot to a follow-up story – Amnesia: A Machine for Pigs.
This game is available on PC, Mac, and Linux.
Amnesia: The Dark Descent has an 18 rating for violence and fear.
13. The Dark Pictures Anthology: Man of Medan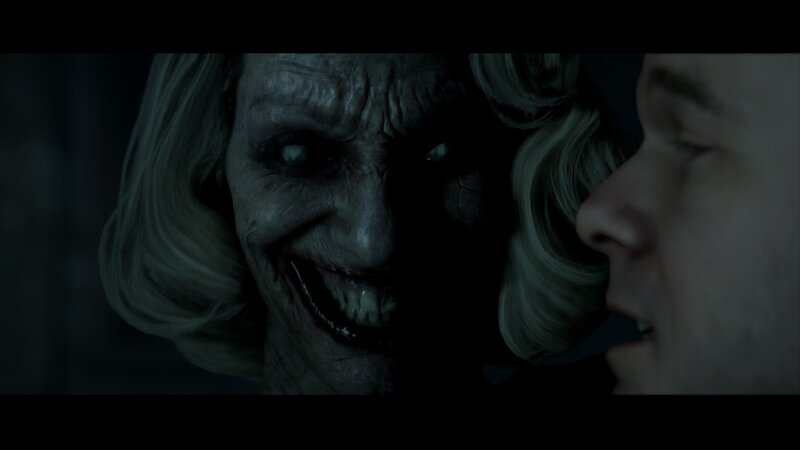 Man of Medan is the first in a series of four games called The Dark Pictures Anthology, and it is one of the best horror stories you can stream on Twitch.
It follows a group of friends who go on a diving trip that turns into a nightmare once they find themselves on a ghost ship!
What makes it unique is that players will make choices throughout the game which will determine the outcome – it is an interactive drama similar to Until Dawn, but with many more jump scares.
To add to the terror, players must also deal with a silent killer on board their boat.
Man of Medan is available for Xbox One and PlayStation consoles only.
This game has an M-rating for mature audiences due to violence and blood. If you're brave enough to play this terrifying page-turner, then it is worth a try!
14. Dead by Daylight
Dead by Daylight is a multiplayer game for PC and console made by Behaviour Interactive Gaming where you can play as either the Killer or Survivor.
The Survivors must use their wits to evade the killer while repairing generators so they may escape.
If the survivors are caught, then it's "Game Over" no matter how many times you have died!
The game's narrative is a lot more fun to stream when you include the additional DLC packs, which add different killers and maps, making the plot even more unpredictable (and scary) for viewers.
True horror junkies can even download characters from the best horror movies (for example, from The Texas Chainsaw Massacre) to Dead by Daylight.
Dead by Daylight is available on PC, Xbox One, and PlayStation consoles, with an M-rating for mature audiences due to violence and blood.
15. Slender: The Eight Pages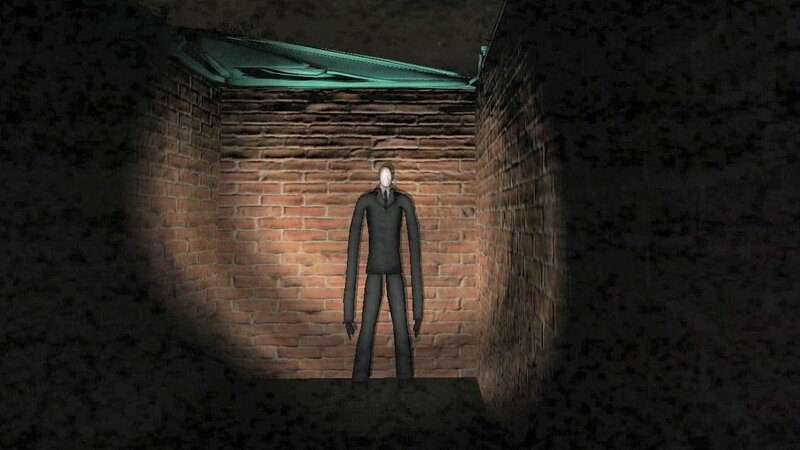 This is a free-to-play horror game where you must collect eight pages scattered throughout the woods.
It seems simple, right?
However, as soon as you start, Slender Man appears and begins chasing you, so your only option is to run!
If he gets too close, then it's "Game Over" for sure… unless there's another player watching and helping you out!
It is available on PC, Mac, and Linux.
This game has a PEGI rating of 16 due to violence and horror.
It's a great example of a game with an extra dose of fear!
16. Dead Space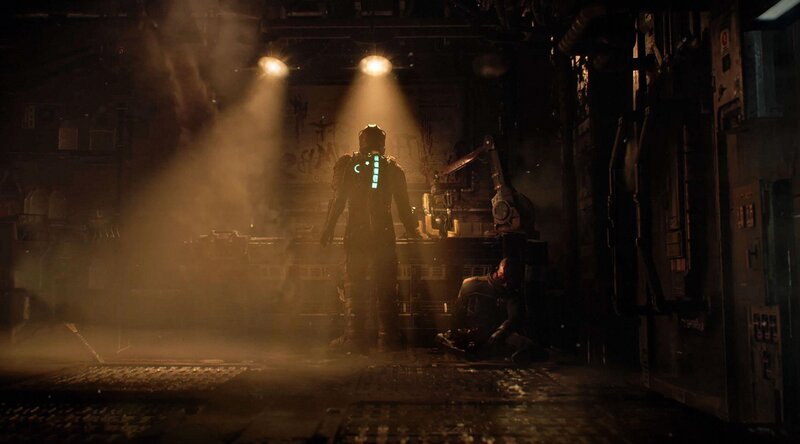 If you enjoyed Resident Evil and the story of Ethan Winters, you will be just as spooked by Dead Space – an action that has players fighting off masses of monsters.
This original game gathers over 160 thousand viewers on Twitch, and the inspiration for this Halloween-themed story was Alien.
However, in this case, aliens are zombified, which adds more to terror.
In this space-themed horror, the protagonist Isaac Clarke must fight his way through a mining ship infested with Necromorphs – vicious creatures who are dead bodies reanimated by alien parasites!
They will stop at nothing to hunt you down and rip you to shreds.
It is set in a very creepy environment that amps up the terror, but if you can make it through this one, definitely play Dead Space: Extraction – an awesome prequel spin-off!
Dead Space is available on PC, Xbox Series, PS3, and console with a PEGI 18 rating for violence and horror.
17. Little Hope
This game's name is a play on the famous poem "The Little Match Girl," and it was made in just 48 hours at the Global Game Jam and quickly became one of the most popular games to stream.
It has players taking control of an eight-year-old girl who must escape from her burning home through dark woods while the house burns away behind you!
What makes this game unique is that it uses a first-person perspective and randomized levels, so each playthrough can be different and scarier.
It also includes an eerie soundtrack that will have you on the edge of your seat.
Although it is short, it's definitely worth playing if you're looking for a horror story that will keep you up at night.
Little Hope is available on PC and has a PEGI rating of 12 due to horror and violence.
18. Five Nights at Freddy's
This Halloween game is definitely not for the faint of heart!
In Five Nights at Freddy's, you play as a security guard working a night shift at Freddy Fazbear's Pizza.
The main characters are animatronic robots used for children's birthday parties that suddenly come to life at night.
Your job is to watch the security cameras and make sure that they do not wander into the office and kill you.
If animatronic robots catch you, then there's a good chance that "You're Fired"!
Five Nights at Freddy's is available on PC, Android, and iOS devices with an ESRB rating of Teen for violence and blood.
It has gathered over 245 million viewers on Twitch and is considered one of the most popular and best horror games.
19. Left 4 Dead 2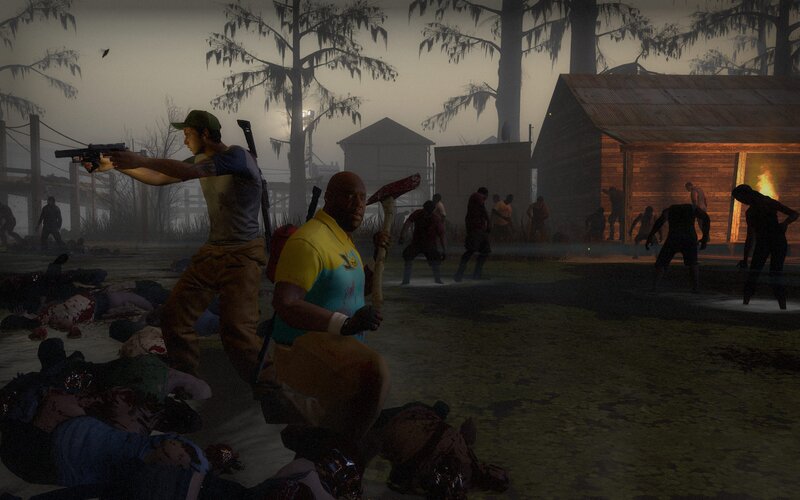 If you like gaming with friends, then Left 4 Dead is definitely for you!
In Left For Dead (co-op), players must fight their way through hordes of zombies to escape.
They will discover abandoned vehicles along the way which can be used as temporary safe havens – but they won't stay that way for long.
It is available on PC, Mac, Xbox 360, and PSN with an ESRB rating of M for blood and gore, intense violence, and strong language.
20. Blood Rush
Blood Rush is for those who want a truly terrifying experience.
You are one of four people trying to survive the zombie apocalypse and navigate a horde of zombies in order to rescue other survivors so you can all flee.
The catch? There's no ammo, and you can only use melee weapons.
In this action-packed game, you and your pals will be on the edge of your seats from beginning to end.
Blood Rush is available for PC with a PEGI rating of 18 for violence, horror, and gore.
Final Word
These are just a handful of the best horror games to stream, especially during the spooky season.
So get your friends together, turn off the lights and prepare for some serious scares!
FAQ
What is the number 1 scariest game?
One of the best horror games to stream, the most popular, is Five Nights at Freddy's, with over 240 million streams on Twitch. It follows the security guard fighting the robots which come to life at night, and it is available on PC, Android, and iOS.
What are the top 10 scariest horror games?
Among the best horror games to stream, the top-rated are Outlast, Amnesia: The Dark Descent, and Five Nights at Freddy's. Some best horror games on Twitch include Resident Evil 2, Resident Evil 7, Alien: Isolation, and Layers of Fear. Quite popular is Left 4 Dead – it was even banned due to violence and graphics.
Is Outlast scary?
Yes, Outlast is definitely a scary game! The objective is to make it through the night without getting killed by the insane patients, and it's available on PC, Mac, Linux, Xbox One, and PSN. It has an ESRB rating of M for blood and gore, violence, and language.
We are sorry that this post was not useful for you!
Let us improve this post!
Tell us how we can improve this post?