As someone who works remotely from a laptop, I often find myself in need of a second monitor, however, portable monitors tend to be a bit smaller, and I needed a slightly larger display screen.
That's why I decided to go for the Mobile Pixels Duex Plus portable monitor as my external secondary display.
It has finally arrived, and, of course, I am already here to write down everything that you need to know about it, should you decide to go the same route as me and purchase it.
So, let's get into it!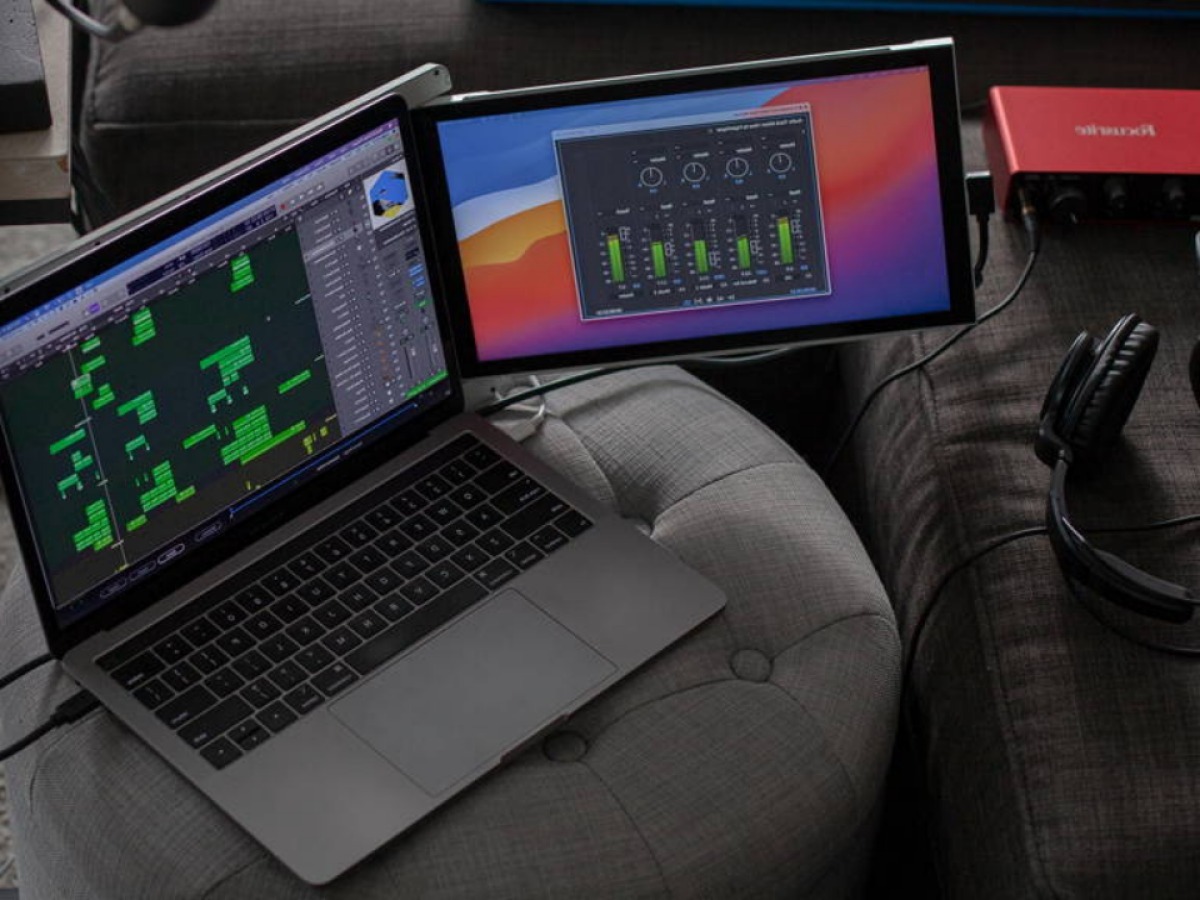 Duex Plus Portable Laptop Monitor Review
---
The idea that Mobile Pixels had when it comes to this device is actually that it was a crowd-funding campaign, as this appeared to be something a lot of people want to have and actually need in their day-to-day lives.
An external secondary display is not just something used for a gaming monitor. It's something a lot of people need for doing their job, so it's no surprise that this ended up being a successful idea.
I am also among the people who were very excited to see what the Duex Plus laptop screen will look like, what specifications the portable display will have, and whether it is overall worth it.
First and foremost, it's 13.3 inches wide, so if you do something detailed, for example, graphic design, you'll be able to see everything you need to.
It's also lightweight and very thin, so you can easily take it with you wherever you go to work.
When it comes to display modes, this LCD monitor works in both portrait mode and presentation mode, so you'll be able to set it up accordingly, especially with its flexible mounting system.
It's not only nicely sized and able to work in multiple modes, but the resolution is also great, as it's at 1080p.
As I already mentioned, this is a plug n play experience, so everything will work automatically after you plug it in.
Even so, you get a setup manual, which is nothing about software but only about how to "glue it" into your lap top: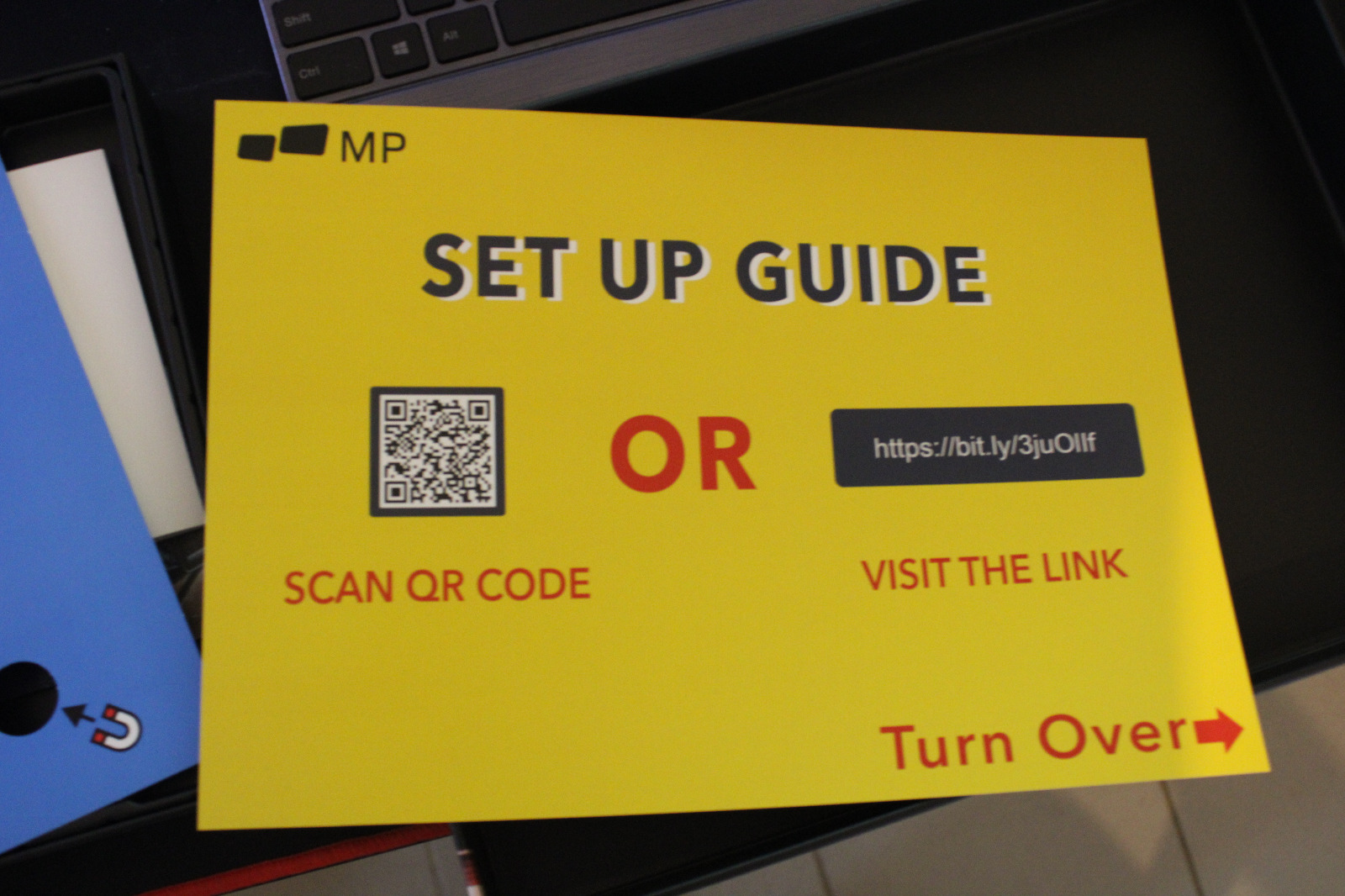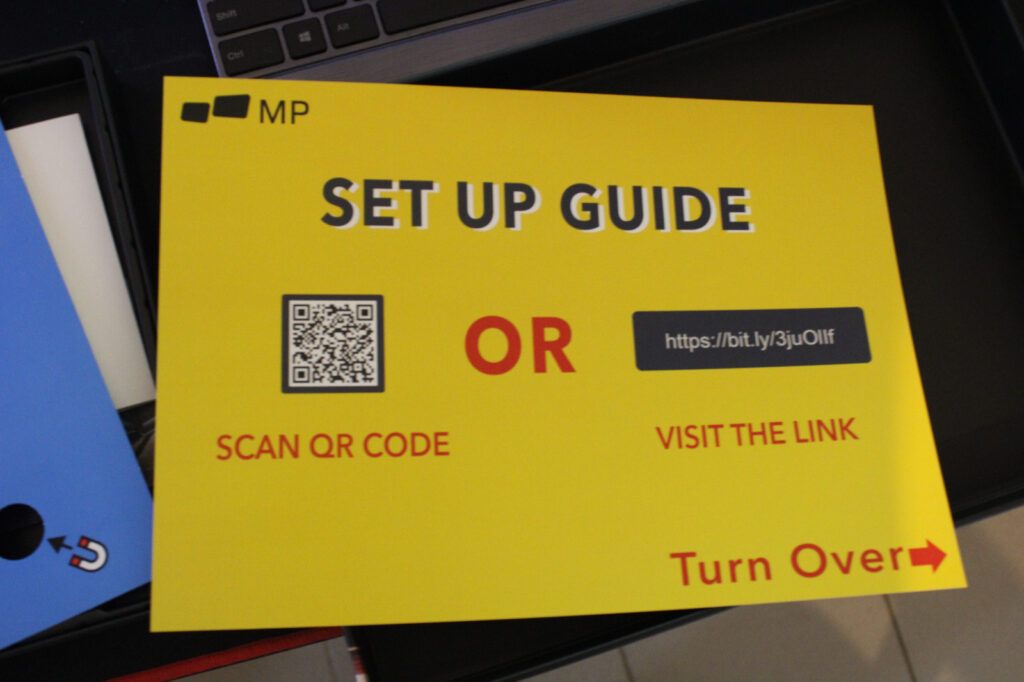 When it comes to the electronics and the plug for this laptop screen, it's a hybrid signals plug, so it will work with everything.
And in relation to that, this will be a great place to say that the Mobile Pixels Duex Plus monitor comes with quick connectivity for several different devices, so besides using it only for your laptop, you'll be able to use it on a Nintendo Switch, as well as an Android phone.
I, even though it's not designed fully for it, use it with my desktop PC.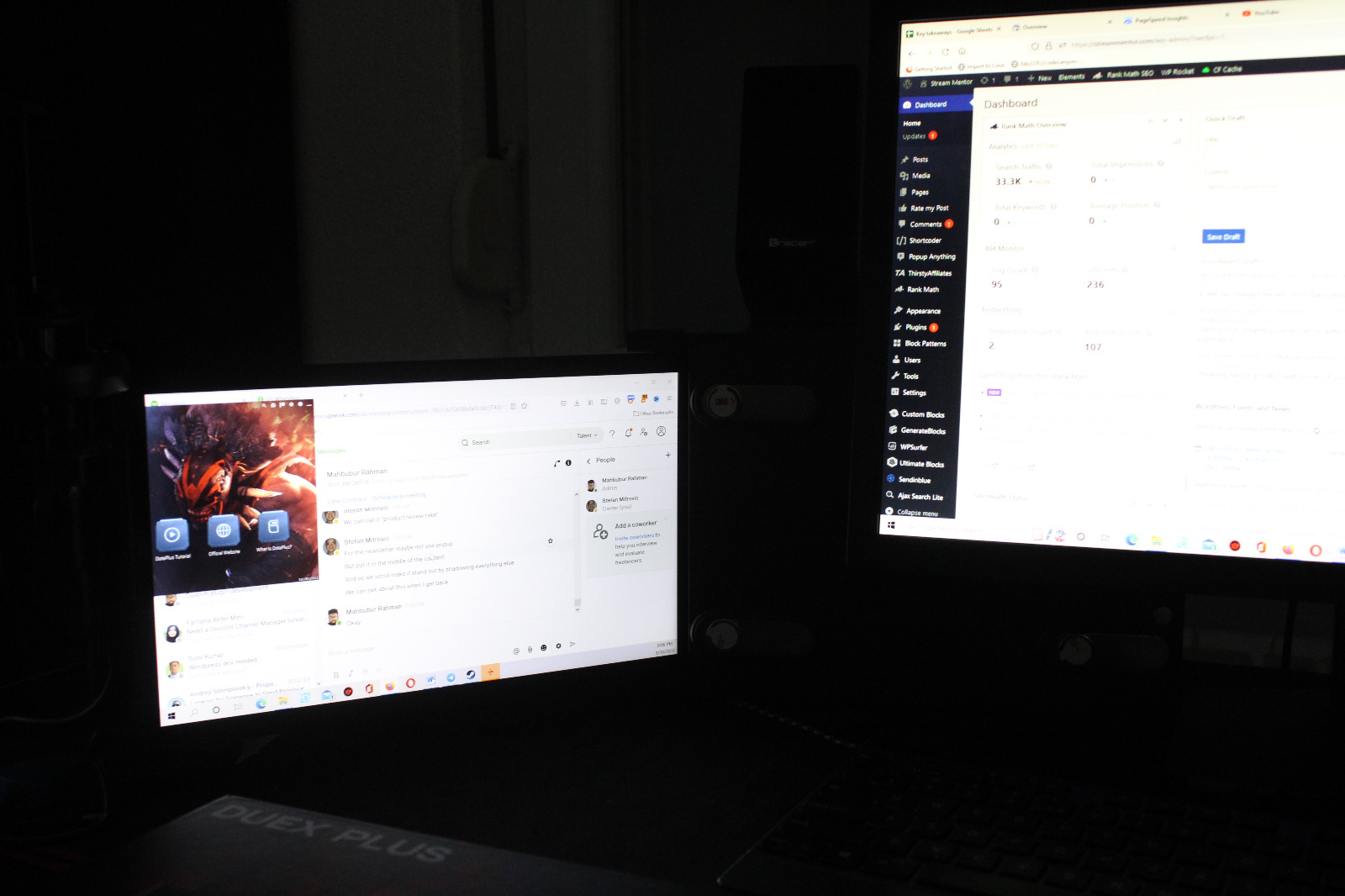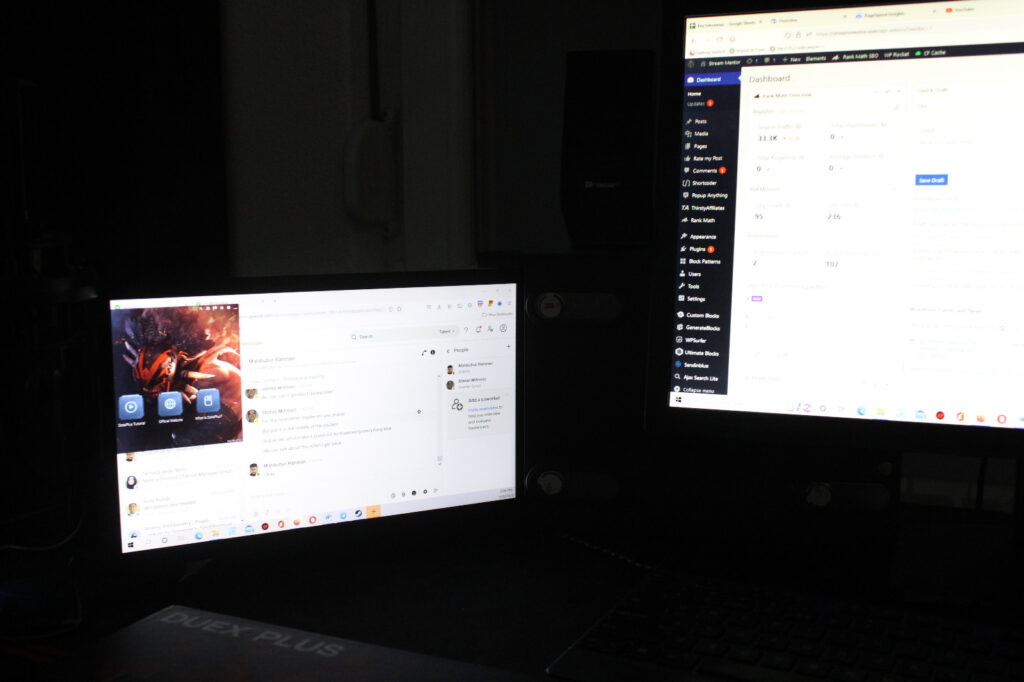 Depending on whether you are left-handed or right-handed, or depending on where you work, you might find that a right-side extended screen could work better for you than a left-side setup, but as this monitor has an auto orientation sensor, it can automatically sense which side you put it on and whether it should do auto rotation left or right.
If you need it for a laptop, it will work with both Mac and Windows devices, so that shouldn't be any of your worries.
Finally, I love the fact that the screen comes with a blue light filter, as it's generally good to keep potentially harmful blue light in mind.
Now that you know all of the general details about this portable monitor, it's time to find out what my experience with it was like!
First Impressions
Like with any other plug-and-play solution that I had the chance to play with, this Mobile Pixels Duex Plus portable monitor was very easy to work with from the first moment of taking it out of the box.
Truly, this is a very sleek device, so it was easy to find a place for it around my setup, and as I was going out to work soon after getting it, I brought it with me.
And for the first try, it went quite well, and it didn't differ much from my basic everyday personal use and work experience.
Testing & Features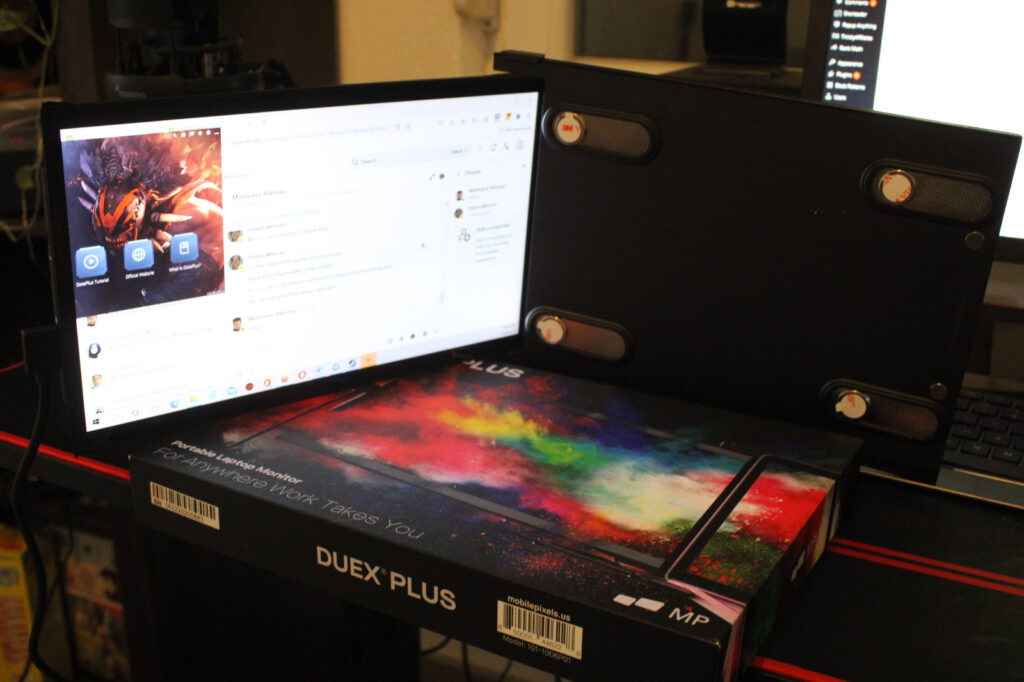 Mobile Pixels Duex Plus portable monitor is an interesting device not only for people like me, who need it for work, but also for gamers and content creators who need it for video transmission and video editing.
Naturally, I had to test it for all of its uses.
As I suspected, it worked great for my work, as it's a slightly larger display screen that I needed in order to have a better overview of what's going on with my tasks.
When it comes to using it as a gaming monitor, I have to say that while it's not a bad solution, it's not a perfect one either, as some graphics-heavy games need more in order to truly perform the way that they should.
Speaking of video editing, the first point to make is that the ultra-fast video transmission that's needed with a second screen in order for the editing to be done well is good but not perfect.
But, as this type of device is something that's relatively new to the market, and you get basically four display modes, I have to say that I was overall very satisfied with the display content I had.
I really liked that it works with an optimal color temperature and also works well in a low light environment since it didn't cause me to strain my eyes much.
I could seamlessly switch between sides and modes, so this auto-rotation lightweight screen definitely gets a plus from me.
Pros
Great size for detailed work
Truly works well with a variety of devices
Auto orientation sensor
Highly portable monitor
Hybrid signal input
You can multitask with it
Doesn't have a crazy power consumption rate
Cons
On the more expensive side