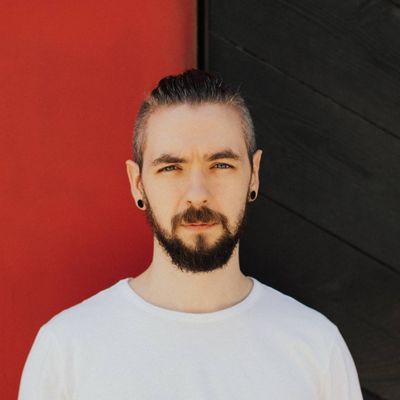 | | |
| --- | --- |
| Full name: Seán William McLoughlin | Education: Hotel Management degree at Athlone Institute of Technology |
| Date of birth: February 7th, 1990 | Height: 5 feet 10 inches / 178 cm |
| Place of birth: Cloghan, County Offaly, Ireland | Weight: 150 lbs / 68 kg |
| Current residence: Brighton, England | Estimated net worth: $25 million |
Who is JackSepticEye?
About, History, and JackSepticEye Net Worth
---
JackSepticEye is an Irish YouTuber who became popular because of his game commentaries and a comedic Let's Play series of videos.
With more than 28 million subscribers and over 15 billion sum views, he is the most subscribed Irish YouTuber and one of the most paid ones.
Besides being a YouTuber, he ventures to stream on Twitch. He has quite a few different business ventures, like his coffee company and a clothing line he is a creator of together with Markiplier and Pokimane.
JackSepticEye Net Worth
Ever since he was included in a television program on the Irish national television called Ireland's Rich List and was named one of the top 30 earners under 30, it was expected that his net worth would be pretty high.
That was back in 2017, and his estimated net worth then was around $16 million.
Regarding 2022, there are estimates that JackSepticEye's net worth has reached $25 million.
JackSepticEye Streams Of Income
When it comes to JackSepticEye's yearly estimated revenue, not all of it is made through YouTube, as he has a lot of income streams.
JackSepticEye YouTube Career
The main impact on his net worth probably comes from YouTube ads, together with YouTube Red subscribers, which is what you probably know as YouTube Premium today.
His channel is quite big and has 28 million subscribers, as well as a library of almost 5000 videos.
This resulted in his channel having more than 15 billion sum views.
When it comes to the amount that JackSepticEye makes from YouTube, there are a few estimates mainly coming from Social Blade.
Monthly, he will earn money that's anywhere between $23k and $360k, making his yearly YouTube revenue almost $4.5 million.
He is definitely the most paid Irish YouTuber nowadays.

JackSepticEye Twitch Career
While he isn't the most active Twitch streamer, he still has a big audience that watches him regularly, making him among the top streamers.
On Twitch, the net worths of streamers are impacted by different things, including ads, viewers' donations, thousands of subscriptions, and sponsorships.
When it comes to how much JackSepticEye earns from Twitch, it's probably around $400k since the start of his streams, and that's only from the ad revenue.
The additional revenue from Twitch comes from the Twitch subscriptions.

JackSepticEye TikTok Career
JackSepticEye makes quite a lot of TikToks that have similar themes to his main content, and as TikTok has its Creator Fund, and as he has quite a lot of people following him, this is also an important income stream for him.
Coffee Brand
One of the things that JackSepticEye ventured into is having his own coffee company, called Top of the Mornin' Coffee.
A remarkable thing about his coffee brand is that it's partnered with Feya Foundation, which is committed to fighting hunger issues, so a meal gets donated with every order from JackSepticEye's company.
Clothing Brand
In 2018, JackSepticEye started a clothing brand with Markiplier, and the brand is named CLOAK.
Recently, Pokimane was added as one of their partners, making this a highly successful brand.
Disney's Digital Network
In 2017, JackSepticEye signed an exclusive deal with Disney's Digital Network and still remains under them.
This led to many opportunities for exclusive content like being featured on the Disney XD series Polaris: Player Select.
His Disney career ventures actually merged with his Twitch career, as he produced Twitch content for the Network's channel.
When Did JackSepticEye Start Streaming?
JackSepticEye isn't among the consistent Twitch streamers, as his main focus is YouTube.
However, when he does decide to go live, he prefers doing so on Twitch and has started doing that fairly recently.
JackSepticEye joined YouTube in 2007; however, he didn't start posting videos until 2012.
He didn't start with gameplay videos immediately; his first video was an impression video for Metal Gear Solid 4. He just wanted to have a channel dedicated to impressions and comments, which made sense since he is a very energetic video game commentator.
One of the main inspirations for his YouTube channel were Markiplier and PewDiePie, and he mainly wanted to have a community around him, since he lived in the more rural parts of Ireland.
Like many other YouTubers creating content around gaming in 2013, JackSepticEye entered the shoutout competition that PewDiePie held, and he actually ended up being the fellow YouTuber who won, along with a few others.
This skyrocketed his YouTube journey and gained him 13k subscribers, making him have 15k.
This wasn't the only idol of his that he encountered, as he also collaborated with Markiplier on a video, which also had a big impact on his career.
As he lived in a cabin with his parents in the more rural parts of Ireland, his Internet connection caused some issues, which inspired his decision to move to his apartment in Athlone, which improved the growth of his YouTube account and annual revenue.
That soon resulted in him gaining a million subscribers and opening the doors for new business ventures.
When it comes to the type of games he plays on his channel, he always wanted to do a variety of genres, as his main idea was to comment on them.
It doesn't matter if a game is an RPG or a simulator, there is a high chance that JackSepticEye has played it.
But what he is most known for are horror games and specifically indie horror games.
On his channel, he plays everything from Minecraft, Resident Evil, Among Us, and Uncharted, to Subnautica, Bloodborne, Shadow of Colossus, Totally Accurate Battle Simulator, Game Dev Tycon, and, unsurprisingly, Five Nights at Freddy's.
Nowadays, he has the most subscribed Irish channel, and one thing that always intrigues people is the name of his channel.
It's not a new thing that Irish names tend to have unexpected pronunciations, so it shouldn't surprise you to know that even though his name is Sean, Jack is his nickname, and it's actually a very common practice in Ireland to call someone named Sean Jack.
When it comes to the Septic Eye part of his name, this originates from an injury he had when he was younger.
He had an accident while playing a football match with his friends and ended up with an eye laceration due to a friend having glasses.
As you might imagine, this kind of wound ended up bleeding quite a bit, and it actually got infected, so the nickname Jack Septic Eye was created.
When he created his YouTube channel, using this name made sense to him as this was the name that everyone knew him for.
JackSepticEye Personal Life
JackSepticEye was born in Ireland, in County Offaly, and he grew up in a Roman Catholic family while being the youngest of five siblings, he has two sisters and two brothers, and these are the most important details about his early life.
During his high school years, before becoming a well-known YouTuber, he was in an indie metalcore band called Raised to the Ground.
He attended college twice.
The first time, he followed his musical passion and went to study Music Technology in Limerick, but he dropped out of that degree after two years of attending.
In 2014, he graduated with a degree in Hotel Management, which happened around the same time his YouTube career took off, with his YouTube channel reaching a million subscribers.
When it comes to Sean's dating life, he is currently dating a Dutch YouTuber, Evelien Smolders, known by the name Gab Smolders.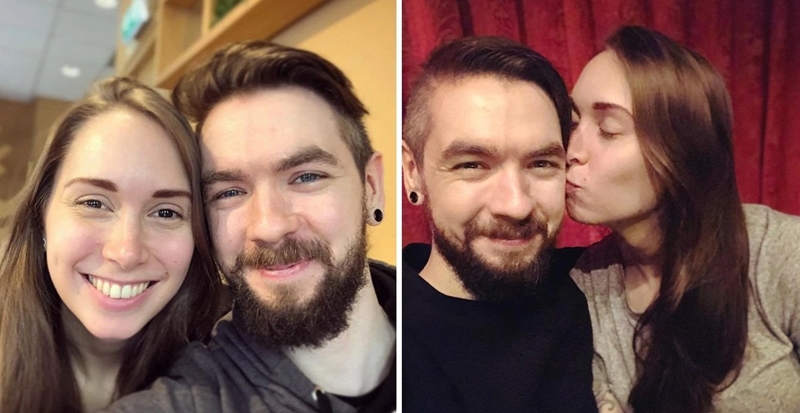 However, details about his earlier dating endeavors are also known to the public, as he isn't too secretive about it on his channel.
Between 2013 and 2014, he had a girlfriend from Korea whose name wasn't known.
Later, he dated a Danish YouTuber, Signe Hansen, who goes by the name Wiishu, and they dated for three years and used to live together.
A few months after the breakup with her, he started dating his current YouTuber, and as you can see, it's not unusual for him to date fellow YouTubers.
It's easy to see from his YouTube videos that he loves animals and has had quite a few pets over the years.
The first known animal he owned was a horse, whose name wasn't known but appeared in two videos on his channel.
In one video, he revealed that the horse is no longer in his possession, but it wasn't specified if it had passed away or sold to someone else.
Another animal that appeared on JackSepticEye's YouTube channel was Gizmo, a dog; however, that dog sadly died at the beginning of 2018.
Nowadays, he has a cat that's a Maine Coon and is called BB.
Actually, the cat's full name is Big Boss, referring to Metal Gear Solid, but he and his girlfriend Evelien mostly call it just BB, as this is their shared pet.
FAQ
How much does JackSepticEye make a year?
Yearly, it's estimated that JackSepticEye earns more than $3 million only from his YouTube channel, but keeping in mind that he also has other income streams like his Twitch channel and his companies, it's highly likely that this number is much higher.
What is JackSepticEye's net worth in 2022?
Looking into Social Blade, it's estimated that JackSepticEye's net worth in 2022 is close to $25 million, but since he has a lot of different income streams and a vast audience, it's not off the limits that it's more.