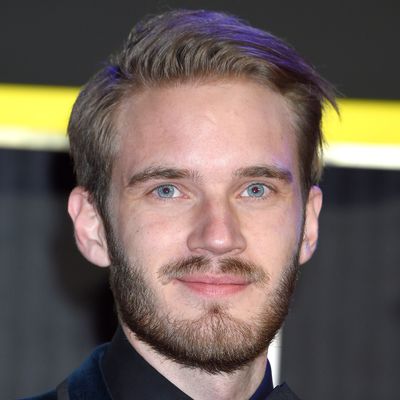 | | |
| --- | --- |
| Full name: Felix Arvid Ulf Kjellberg | Education: Göteborgs Högre Samskola |
| Date of birth: October 24, 1989 | Height: 6′ 0″ / 183cm |
| Place of birth: Gothenburg, Sweden | Weight: 165lb / 75 kg |
| Current residence: Japan | Estimated net worth: $50 million |
Who Is PewDiePie?
About, History, and Net Worth
---
PewDiePie is known for being a Swedish YouTuber and one of the most viewed ones at that.
His most popular content is the Let's Play videos that he makes on a variety of video games.
Besides that, he also makes a lot of comedy videos and shows.
Whenever people think of gaming videos, they usually connect his name with that realm of YouTube, which is not surprising since he has the most subscribers on YouTube.
PewDiePie Net Worth
It's estimated that PewDiePie's net worth is between $40 million and $55 million, which makes sense considering the length of his career and the size of PewDiePie's channel.
Of course, PewDiePie's total net worth is not something that we can know exactly. Still, these are the estimated approximations based on how big his CPM might be, as well as the different income streams he has and how much exactly PewDiePie earns.
It's also estimated that PewDiePie's monthly income is over $400K.
Over the years, he uploaded more than 4300 YouTube videos, and not all of them were gaming videos; he posts a lot of vlogs, too, and he also gains a lot of views there, so these numbers definitely add up to the amount he's earned.
It's also admirable to notice that he made this net worth happen all by himself, as he started from nothing and made his career what it is today.
PewDiePie's Sources Of Income
Even though the PewDiePie YouTube channel is the first thing you would associate him with, as it's the most subscribed channel, this is far from the only source of income for this Swedish YouTuber.
Besides the YouTube account where he posts videos where he will play video games, he also streams exclusively on YouTube.
PewDiePie YouTube

Over the years, PewDiePie posted over 4300 videos on his YouTube channel, but he also streams exclusively on YouTube.
Since he gets many views on his channel and probably earns a lot from his ad revenue, he wouldn't have to do anything else or even have a single sponsored video.
He had his own YouTube Red show, so it's safe to say that he did a lot of his main projects with YouTube.
This led him first to sign a deal with MCN Machinima, but he later jumped to Maker Studios.
Brand Promotions
PewDiePie, as the most subscribed channel on YouTube, had quite a few chances for different brand sponsorships.
The first one was for the Legendary Pictures film As Above, So Below, and a year after that came his partnership with Mountain Dew.
However, while he had many different options for sponsorships, he mostly avoided doing them since he stated that he was earning more than enough from just his videos.
In 2019, he started working with G Fuel, a popular energy drink among gamers.
PewDiePie's Own Games
PewDiePie did come to the point where he released his own video games.
In 2015, he released PewDiePie: Legend of the Brofist in collaboration with a Canadian game developer called Outerminds, and this app was available for both iOS and Android.
Next year, in 2016, he released another game called PewDiePie's Tuber Simulator, which instantly gained huge success.
After that, the developer of the famous Goat Simulator wanted to partner up with PewDiePie in order to work on his new game, Animal Super Squad with him.
This did happen, and PewDiePie, because of his internet connectivity and experience, was able to provide him with a lot of advice and feedback.
Even though he didn't end up with a technology management degree, he made it in the world of video games, gaining video views and becoming probably the richest YouTuber today.
After this escapade, PewDiePie released two more games of his own in 2019, the first one was called PewDiePie's Pixelings, and the second one was Poopdie.
It might not come as a surprise that the second one was rejected from the App Store, so the whole world didn't get to enjoy it.
The reasoning behind this was "crude imagery and sound effects which may disgust users."
However, while PewDiePie lost the option to have it on iOS devices, the game was available and had no problems on Android.
Books
There was a time on the YouTube scene when every popular YouTuber had a book released, and PewDiePie was, unsurprisingly, one of them.
This isn't surprising since the number of total subscribers he has on his main channel would be very interesting to all publishers.
The book was called This Book Loves You and was made to be a parody of self-help books, so it's a collection of anti-proverbs, and each is followed with an appropriate visual.
Of course, because of his multi-channel network and his video views, the book was a major success, and it ended up being number one on The New York Times Best Seller list.
Clothing Line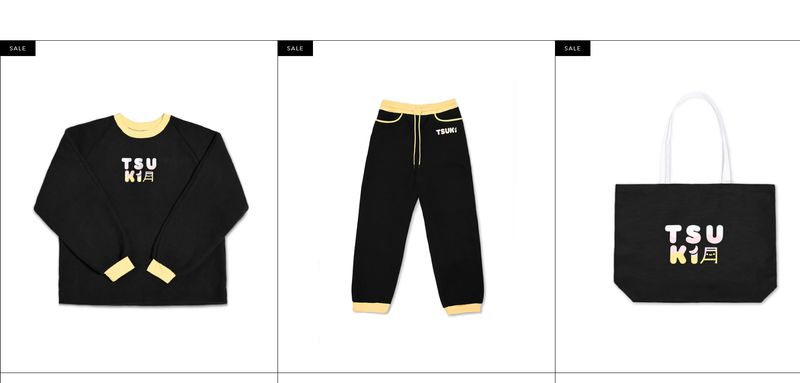 Another business venture that PewDiePie went to was actually with his wife, Marzia.
They launched a unisex clothing line called Tsuki.
When Did PewDiePie Start Streaming?
PewDiePie started playing video games when he was a young child because he was bullied in school for being short.
From the love of playing video games, he came to the idea to produce games himself one day but decided not to pursue that after realizing how hard that path would be.
Finally, after years of playing World of Warcraft by himself, in 2010, he decided to create a gaming channel, and therefore he made his first YouTube channel.
He filmed himself at home playing video games, and since his parents didn't see the potential for a career where he would just play games, he dropped out of college in order to support his YouTube career.
Before he even reached a million subscribers and soon became one of the richest YouTubers, his early videos actually didn't make him that much money.
But, in June 2012, he blew up due to the reaction montages he made at the time.
One of the main reasons, he thinks, why people subscribed to the channel Let's Plays that he made is because he didn't focus on just one game but rather played a variety of games, from Hot Wheels to even horror games.
After all that success, he became a popular YouTuber and the highest-earning YouTuber that we all know him as nowadays.
PewDiePie's Personal Life
One of the main things that the 100 million subscribers and the general media always want to know is what's PewDiePie's emotional life-like.
PewDiePie has been in a relationship with Marzia Bisognin since 2011, and in 2019, they officially got married.
From living in Brighton and Hove in the UK, they ended up moving to Japan in 2022, and they have a 5-year business visa on their hands.
It's also widely known that Pewdiepe dropped out of his University in order to pursue his career on YouTube, and the said University was the Chalmers University of Technology.
Besides that, it is important to note that while he mostly describes himself as apolitical, his beliefs are somewhere between the left and right wing.
He is also an agnostic atheist.
Another thing that he mentioned very frequently in his videos and content is that he is a pescetarian, and he decided to lead that lifestyle because of various reasons.
When it comes to his mental health, at one point, in a podcast interview with Cold Ones, he opened up about having a whiskey addiction; however, those days are now fortunately behind him.
PewDiePie also won a lot of awards, like the Teen Choice Awards.
PewDiePie is overall a big philanthropist, and he donated a lot of his earnings to the World Wildlife Fund, raised money for St. Jude Children's Research Hospital, and donated money to Charity: Water.
In 2014, he raised money for the Save the Children organization and also helped raise money for RED.
In 2018, he had a fundraiser for Child Rights and You, and in 2019, he had a fundraiser with the actor Jack Black for National Alliance on Mental Illness (NAMI).
He raised money and donated to many different organizations besides these, including Team Trees, Sentencing Project, Red Nose Day, Papyrus, Movember, Blue Ocean Foundation, Winston's Wish, and Save the Children Lebanon.
FAQ
How much is PewDiePie worth?
It's estimated that PewDiePie's net worth counts anywhere between $40 and $55 million, but he also has a lot of valuable assets besides that.
How much is PewDiePie salary?
It's estimated that PewDiePie earns over $400,000 each month, but this usually depends on the amount of content he's putting out, as well as how many different projects he's working on.
How much does PewDiePie make a day?
Having in mind how much he earns each month, he earns at least somewhere around $12000 each day, but the number is likely much bigger than that.