Have you ever wondered how to stream on PS5?
Streaming is a fairly easy process if you have met all the necessary requirements. This includes a stable Internet connection, video quality, good microphone audio quality, and good lighting, which will ensure a perfect stream. Of course, some technical specs that your PC needs to have, too.
If you've just purchased the PlayStation 5 console, there are a few steps to bear in mind before you can start streaming on your Twitch account.
---
In this article, you'll find out the easy steps for streaming on PS5 which include:
* Create a Twitch account;
* Personalize your channel;
* Adjust the streaming settings;
* Link your Twitch account to PS5
* Create a live broadcast;
* Customize the gameplay;
* Go live!
---
To learn more, read further below!
How to Stream on PS5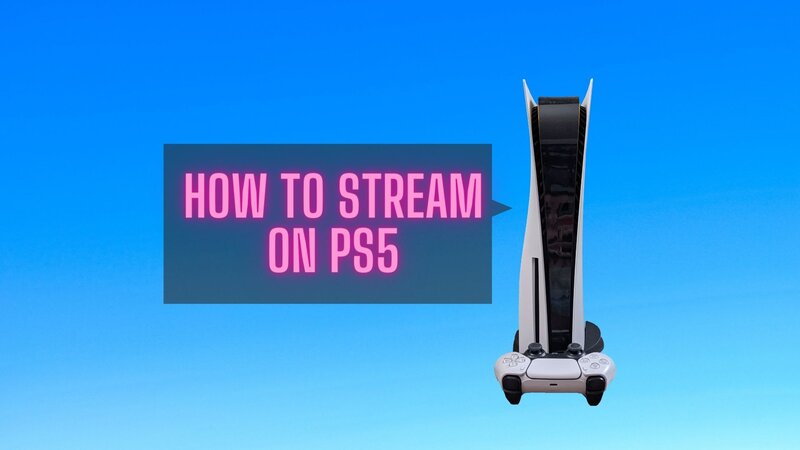 1. Creating a Twitch Account
The first necessary step towards streaming to Twitch is downloading Twitch and creating a Twitch account. You can download the app either on your mobile device or on your PC – whichever you find more convenient.
After you've downloaded the app, it is time to create an account. Insert all the necessary information and click "Sign Up".
2. Personalizing Your Channel
Now that you've created a Twitch channel, why not personalize it? This will make sure you become easily recognizable in the mixed bag of other Twitch streamers. Besides, you will gain a wider audience since you will build your own personal branding.
To personalize your Twitch channel, simply modify your profile picture, bio, and some options in the settings menu. Enable voice chat audio too.
3. Adjusting the Settings
It is important to adjust Moderation and Safety settings in the settings menu prior to streaming. To do this, you need to log in to your account from a web browser.
For example, if you use AutoMod, it will detect any inappropriate messages and block them. In this way, your viewers will have a pleasant and safe viewing experience.
4. Linking Twitch Account to PS5
In this step, you need to connect your Twitch account to the PS5. To do this, connect your external PS5 capture card, create a PlayStation network account, follow what appears on your screen, and scan the QR code provided.
5. Creating a Broadcast
Choose the game you like and wish to stream. While you are in the middle of a game, click Create button-> Select Broadcast-> Twitch. Alternatively, you can select "Broadcast" from your Control Center.
You can also opt to stream on your YouTube account instead of Twitch in the same way.
6. Customizing the Gameplay
Name your stream gameplay, enable your HD camera options, adjust the sound quality, overlay position, and other options you deem important for quality streaming.
7. Going Live
Once all the settings have been adjusted, you can click the "Go live" button and you'll be streaming directly on your account, live, within a few seconds.
To take a break while streaming, open Create options-> Pause Broadcast. On the other hand, if you wish to stop streaming, press the Create button on your controller-> Broadcast-> Stop Broadcasting.
Final Word
Streaming to Twitch app using PS5 can seem a bit daunting to a beginner streamer. You need to connect your Twitch accounts to the PlayStation network and do the verification process.
To ensure stream quality, remember to adjust the stream settings before you go live. This will ensure that your viewers have a pleasant experience watching your stream gameplay.
Frequently Asked Questions
---
How to stream gameplay on YouTube?
Streaming to YouTube is very similar to streaming to Twitch. Firstly, you need to connect your YT account to PS5 in the settings menu.
Press the ellipsis (three dots) to adjust the settings. The next step is launching the game you wish to stream by clicking the "Create button" on your PS5 -> Broadcast -> Go live.
Follow the same options for a Twitch stream to pause or end the stream.
What can I stream using my PS5?
You can stream films, videos, and songs on a variety of platforms, including YouTube, Twitch, Netflix, HBO, CBS news, and more.
---