With the development of streaming, especially live streaming of video games, Facebook has incorporated streaming software into its services.
If you own a PS4 console and want to stream games on Facebook, it may seem confusing at first as PS4 does not include any live streaming app that links your PS4 with Facebook, but do not worry, it is possible to live stream on Facebook with PS4.
---
Here is how to stream on Facebook from PS4:
Step 1: Connect your PS4 to your PC using a capture card
You only need an HDMI cable or USB to connect the capture card to the PC. To connect PS4 to a PC, you'll have to open "Settings" on your PS4, choose "System," and then turn off the "Enable HDCP" feature.
Step 2: Adjust settings in OBS
Launch OBS on your PC, click on the "File," choose "Output," then "Advanced." Now select "H264 video encoder." Also, set "Keyframe interval" to 2 and "Bitrate" between 6 and 6.5 Mbps.
Step 3: Get a stream key
Log in to your Facebook account, click the "Live" button, and tap "Start Live Broadcast." Click on the "Streaming Software" and copy the stream key.
Step 4: Connect OBS and Facebook
Open the "Settings" tab in OBS, choose "Stream," then "Service." Select Facebook Live Streaming as a service and paste the stream key in the correct field.
---
This guide will provide you with all the crucial instructions that you require to successfully start streaming from your PS4 on Facebook. Let's start!
How to Stream on Facebook from PS4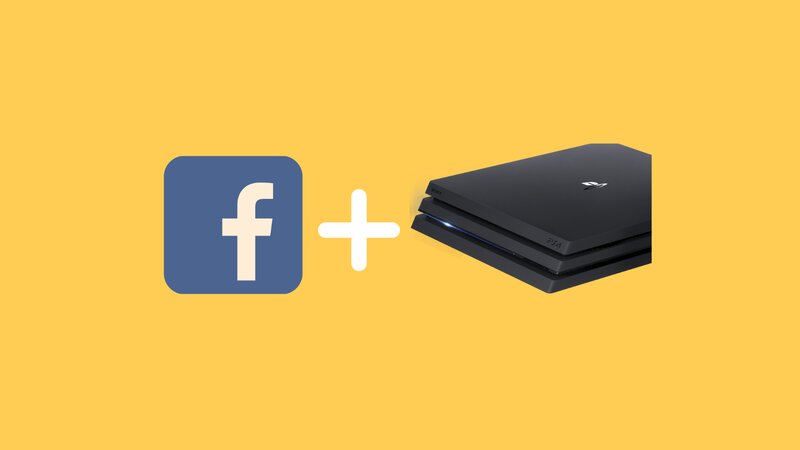 1. Connecting to Facebook
Before you can engage in live streaming on Facebook with your PS4, you need to have a Facebook account, therefore if you do not have one you have to register first.
After you have created your Facebook account and logged in, you will need to create your Facebook page. This is an important step for the success of your future steam as your page serves to attract potential viewers. This service is free.
Facebook live
The streaming software that Facebook has is called Facebook live and once you have connected your PS4 with your computer, it is simple to start your live stream. All that is required of you is to press the Live button which is situated at the beginning of your news feed and you will start your live stream.
2. Additional hardware
Now, without further ado, we shall tackle the issue of streaming on Facebook from your PS4.
PS4 has the option to stream directly from your console on Youtube and Twitch, however, if you desire to stream gameplay to Facebook you will have to employ supplementary hardware as PS4 does not support Facebook live streaming software.
Firstly, you will need a computer besides your PS4. Your computer will broadcast gameplay of your PS4 on Facebook and via your computer, you will have the access to all the settings that affect your live stream.
Capture card
In order to connect your PS4 with your computer, you will require a capture card. A capture card is a gadget that is connected to your PC through a USB. It picks up the signal from your PS4 and transmits it to your PC unaltered, therefore the video game that you are playing on your PS4 will appear on your PC.
There are many types of capture cards and the main difference is the quality of display that a capture card relays on your computer.
Please note that the highest quality of stream which can be broadcasted on Facebook Live is Full HD, therefore if you have a 4k capture card, for example, your streams will not be able to reach that quality.
If you are thinking about purchasing a capture card it may be helpful to check out these two links, they will provide you with up-to-date information about the best capture cards.
3. Open Broadcaster Software (OBS)
In order to receive live gameplay from your PS4 on your computer and Facebook Live, it is not enough just to connect your capture card via USB, you will also need streaming software that will direct the console's signal to your Facebook, thus enabling you to start live streaming.
The most popular choice among streamers is the OBS Studio tool. It is a highly recommended program for beginner streamers as it is free and you only require an internet browser to download it.
OBS has many advanced settings which you can alter, therefore it provides you with many ways of customizing your stream.
However, before making adjustments to your stream, you should set certain configurations for your OBS settings. The following settings should be adjusted:
You should enter the "File" menu in your OBS, then select "Output" and finally "Advanced" in the "Output" menu.
Once you have entered the "Advanced" settings, choose "H264 video encoder".
Then you should check your upload speed.
Once you have found out your upload speed you should deduct 20% from that number, and enter the new number in the "Bitrate" field, advisable "Bitrate" is between 6Mbps and 6.5 Mbps.
Finally, you should set the "Keyframe interval" to 2.
Once you have done this, you are ready to customize your stream, for example, set the desired resolution of your stream.
4. Connecting your PS4 to your computer
If you have successfully connected your capture card to your computer and installed the OBS Studio tool it is time to link your PS4 to your computer.
Your capture card has to have access to your console's signal and in order to link the two, you will have to change some settings of your console.
You will have to enter the settings menu of your PS4 and click on "System". Once you have entered the System menu you will have to find the HDMI feature, another menu will appear where you will have to find the feature "Enable HDCP". This feature should be turned off.
After you have completed these steps, your PS4 and capture card should connect immediately.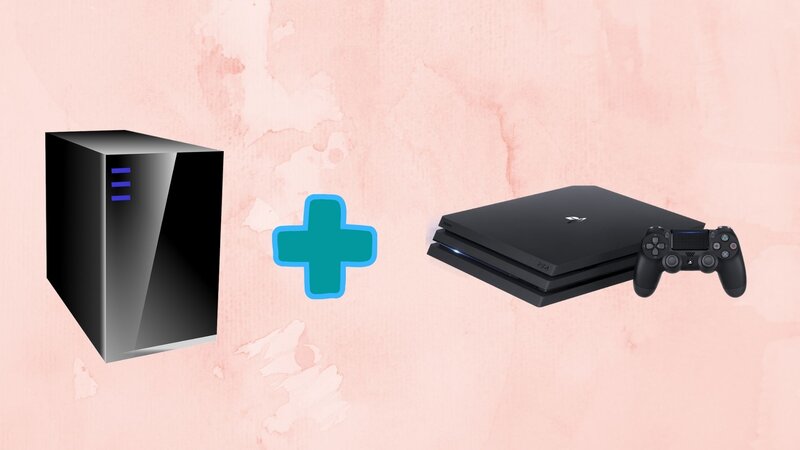 Facebook stream key
Your OBS needs authorization from your Facebook account to start broadcasting the console's signal on Facebook live. This authorization is acquired through the Facebook stream key.
Obtaining the stream key is simple and all you have to do is follow these few steps:
You will have to sign in to your Facebook account and press the Live button.
A pop-up window will appear and you have to select "Start Live Broadcast".
Once you have done that, another pop-up window will appear and you have to select the "Streaming Software" option.
After you have selected this option, the stream key should appear below.
Connecting OBS and Facebook
If you have obtained the stream key it is time to connect the OBS tool with your Facebook account which will also require you to perform a few easy steps:
Open OBS and in the top and in the top left corner find the "File" menu and then the option "Settings".
A new window will appear where you will have to press the "Stream" option.
On the "Stream" window you will be able to see a menu called "Service" where you will have to choose the Facebook Live service.
Once you have chosen the Facebook live service, you will see below a field where you can copy your stream key. After copying the stream key, press apply.
If you have successfully performed these steps you should be able to start streaming on Facebook live.
Conclusion
Although it is true that PlayStation can facilitate the process of streaming on Facebook, if you have the desire and means you should definitely give it a go and select Facebook for your future live stream.
Facebook's popularity has been constant and there are no indications that there will be any fluctuations in that department. Video game streaming has become immensely popular on the internet and with the number of people who are using Facebook, there are a lot of opportunities to earn money.
Finally, we hope that this guide has been helpful and that it has clarified some things about this issue that may seem complicated at first glance.
FAQ
---
Does PS4 allow a user to stream games directly to Facebook?
Unfortunately, streaming directly from PS4 to Facebook is not included in the existing console's services. PS4 only supports directly Youtube and Twitch.
If you want to stream gameplay from PS4 on Facebook you would have to have a PC or a laptop in addition to your PS4, a capture card, and installed streaming software on your PC.
However, if you have the aforementioned items and want to stream on Facebook the process is not complicated and it should not take much time to start streaming.
Does OBS require high system requirements?
Luckily, the OBS tool and its services do not require a high-end PC.
Therefore if you have decided to buy a PC that will broadcast your stream on Facebook there is no difference whether your buy a cutting-edge, gaming PC or a budget one.
Both machines will provide the same services and your streams will have the same quality.
Is a capture card expensive?
The price of a capture card varies according to its brand and the quality of output that it can produce.
Therefore the price range is wide, but you should definitely choose and spend money on the one that accommodates your stream the best.
Can I stream in 4k resolution from my PS4 to Facebook?
Even though PS4 supports the 4k resolution, Facebook live can only produce streams with qualities up to Full HD.
You should bear this in mind when purchasing a capture card for your stream as they can be pricey when buying models with such high resolutions.
---