Using GIFs on Instagram to spice up your feed, stories or chats is a brilliant, modern, fun, and easy way.
At first, it may seem difficult if you've never done it before, but it's actually quite simple. You will have to follow a few steps at first, but generally speaking, once you do it you're all set until the next big Instagram change.
Since there are multiple ways to share GIFs on Instagram, let's take a look at all of them – feed, stories, chat, through Giphy.
How to Post a GIF to Instagram Feed?
You need to keep in mind that it is impossible to post high-quality GIFs to your Instagram feed as easily as images and video recordings from your phone to your Instagram feed. They always lose a little bit on the quality there, so just know not to expect too much.
On the other hand, GIFs rarely are of great quality, to begin with.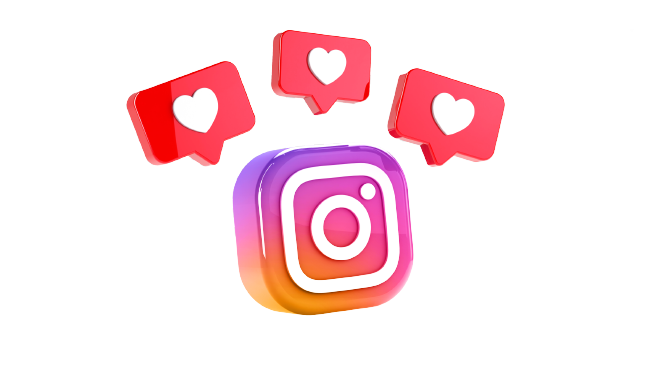 Below is a short explanation describing how to post a GIF on your Instagram feed:
Save the gif of your choice to your camera roll
Open the Instagram app on your phone
Log in to your Instagram account
Click on the plus sign at the top right corner, normally used for attaching images
Select the GIF that you wish to post on your Instagram feed
Click the "Next" button and edit your GIF if you wish to do so
Add captions of your choice and upload GIF
Posting a GIF on Instagram Story
There are a few different options when it comes to doing this:
You can either use Instagram's boomerang feature and make your own custom GIFs in this way
Or you can use Giphy to post GIFs on your story.
The boomerang feature is extremely useful since Instagram doesn't support the GIF format and many users have complained because of this. Boomerangs are a great way to work around this problem and still post a kind of a GIF on Instagram.
Here is how to post a GIF on your Instagram story using the boomerang feature:
Open the Instagram app
Tap the camera roll icon in the upper left corner where you normally would to create a new story
Click on the boomerang icon on the left
Film a boomerang video
Post your custom-made GIF on Instagram
Now, this next option will allow you to post GIFs that have already been made, and you will also have a lot more options to choose from. However, you'll have to download the Giphy app. Giphy is amazing for attaching GIFs to your Instagram stories with little to no hassle!
Here is how to post a GIF on Instagram stories using the Giphy app:
Download Giphy and create an account
Choose a GIF you want to post
Click on the sharing icon
From the list of social media apps, choose Instagram Stories
This will upload a 15sec video to your story
Add filters and text if you like
Post
How to Add GIFs to Instagram DMs?
As I have mentioned before, you can use GIFs to express your emotions or your humorous side. Their primary use is comedic, so sharing a GIF with your friends could come in handy when you want to make a splash in the chat.
If you wish to share gifs with your friends, here is how:
Open Instagram app
Go to the arrow icon in the top right corner that leads you to your chats
Choose a chat with a friend to whom you wish to send a GIF
Click on the sticker icon in the bottom right corner
Then on the GIF icon in the bottom right corner
Find the GIF you wish to send, by keywords or by scrolling
Click on it and send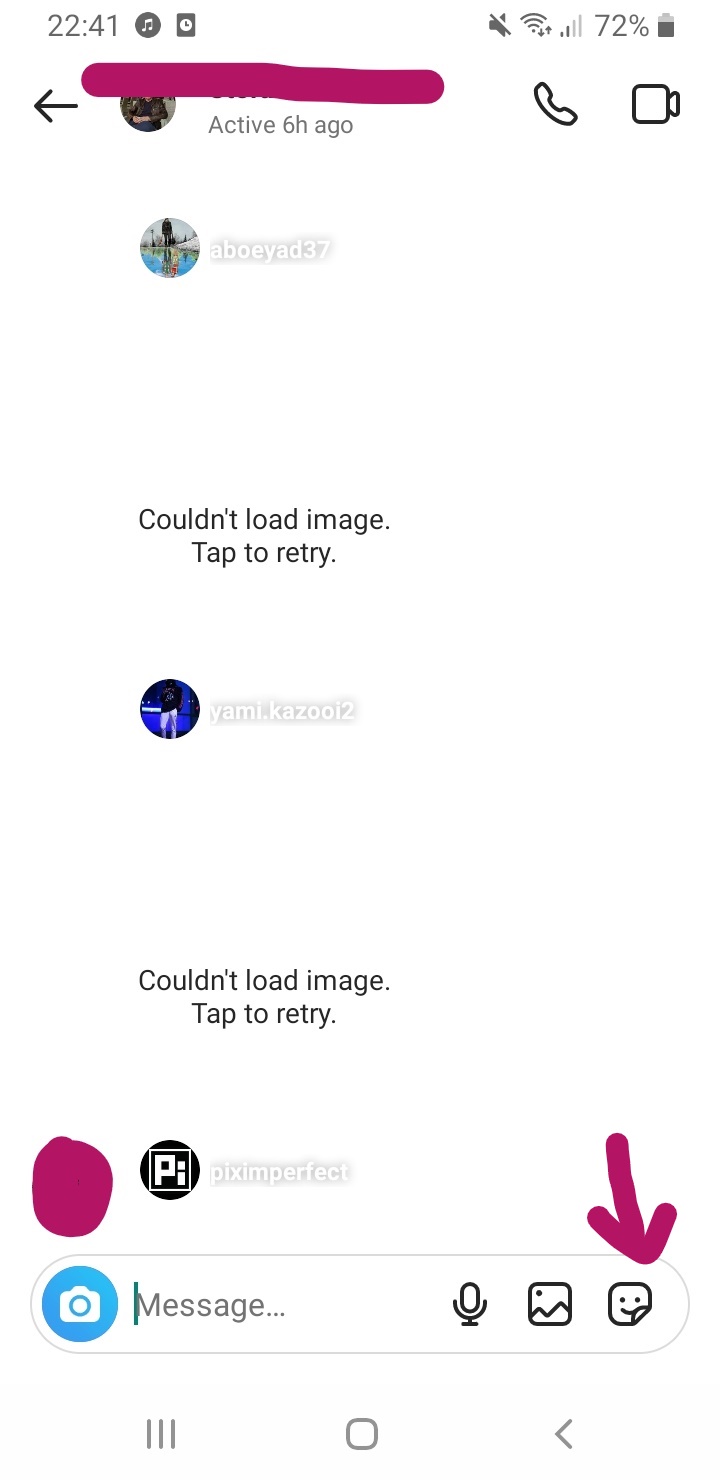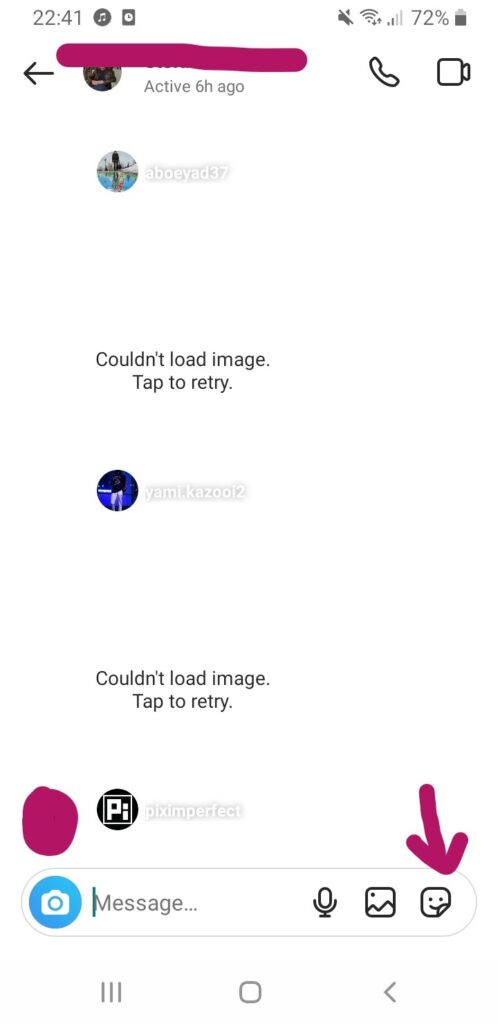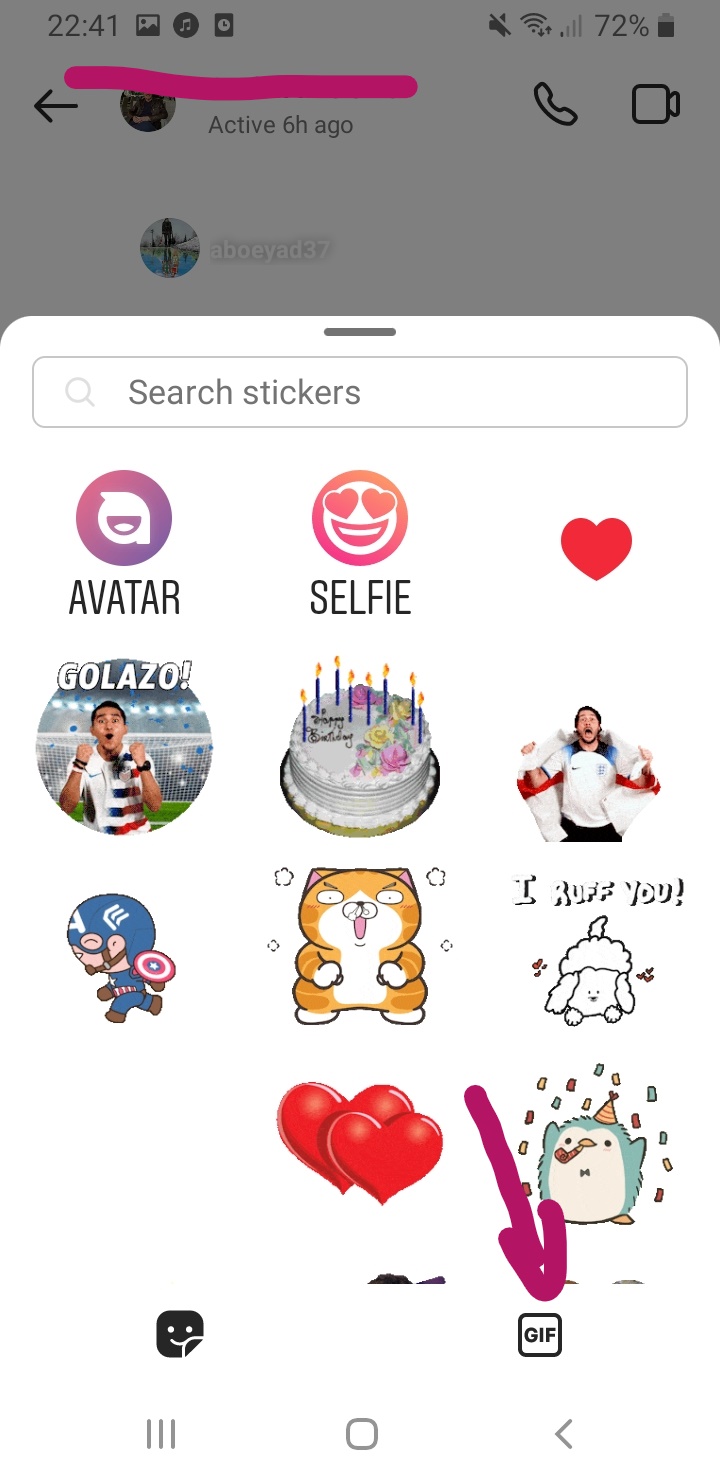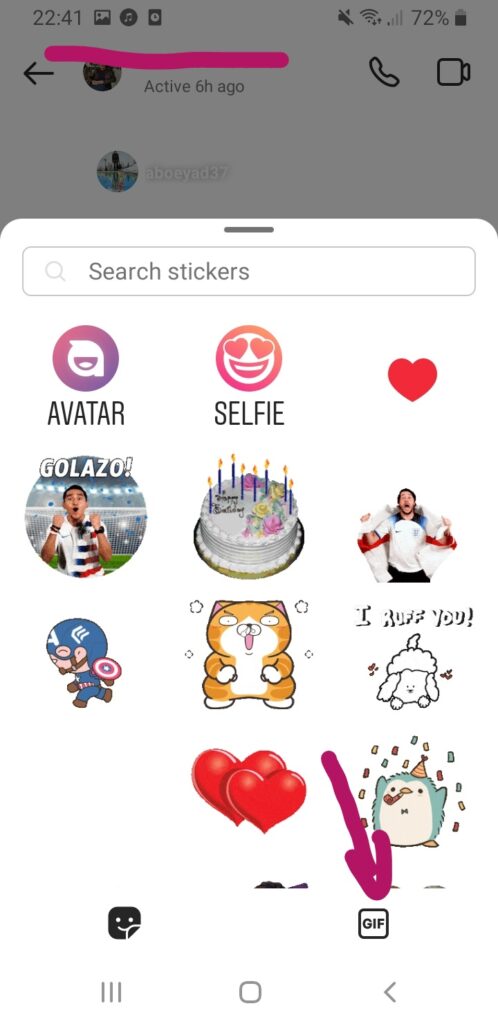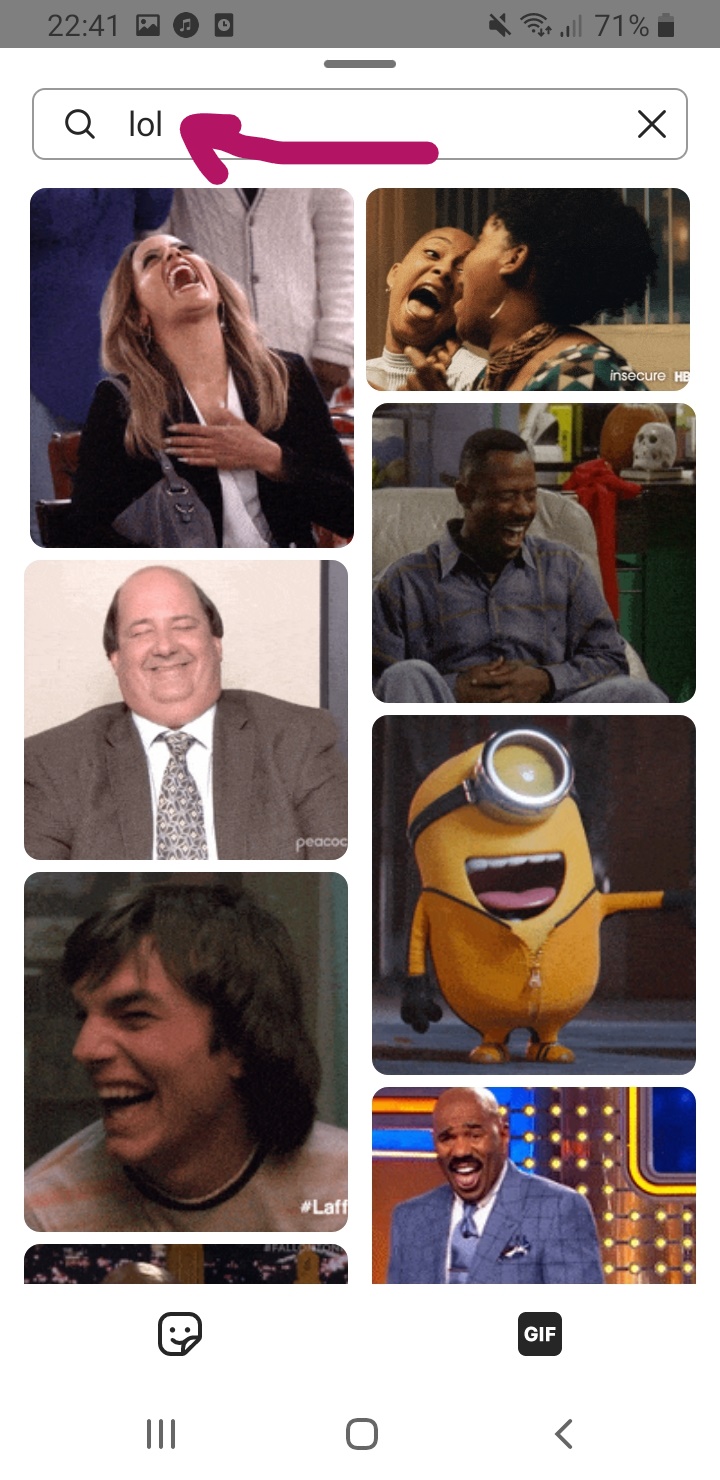 Converting GIFs to Videos
Since GIFs cannot be attached directly to Instagram, you will have to use Giphy to convert GIFs to a video form. But it isn't necessary to use this app exactly for this purpose. There is a number of third-party apps that allow you to convert GIFs directly to videos, and some that I love are ezgif and CloudConvert, both free and online.
If you want to post a GIF on Insta, you will have to turn your GIFs into videos first using one of these third-party apps.
Simply download a GIF you want, upload it to one of these apps, turn them into a video, download it and you're ready to post.
By opting for this way of posting GIFs on Instagram you will hold more control over how your GIFs turn out, and you will also have more options to choose from.
Conclusion
No matter if you want to post a GIF to your feed, stories or send them to someone in chat, the steps are quite simple.
Giphy is the most popular site for finding GIFs, but there are also Tenor, Reddit, and so on.
One time you follow the steps, you will be all set, and GIF wars can commence!
FAQ
Can you post a gif on an Instagram post?
Yes! The best course of action is to post a GIF on Instagram via the Giphy app. This will save both your time and energy. Simply download this application and pick a GIF you prefer and share it as an Instagram post or an Instagram story.
Why won't my gif work on Instagram?
This problem is sadly not an uncommon one. It is most probably related to Instagram's GIF policy. This policy will probably not change any time soon. However, there is a solution! GIFs can be posted by using the boomerang option on Instagram. By using this option you can still post GIFs.
How long does a gif have to be in order for it to be posted to Instagram?
The minimum length for a GIF to be considered an Instagram post or an Instagram story is only three seconds. So, if you are recording a boomerang and want to share it as a GIF, make certain that it is not shorter than three seconds.