Instagram is a social media that is always introducing new features and options for its users, and themes are one of the latest additions to the platform.
If you, too, want to learn how to change themes on Instagram and personalize your experience on the platform, this guide will help you.
---
Follow the Steps Below
Make sure your Instagram app is updated
Open the chat you want to personalize
Click the profile name and then Themes
If you don't see the option, go to your phone settings and clear the cache of the Instagram app
---
Update Your Instagram App
The first step that will help you add an Instagram theme is to update the Instagram app through the official app store.
If you weren't updating Instagram for a while, you would not have access to any platform chat themes and personalization options.
Open the Google Play Store or App store, look up Instagram, and install the latest version of the application that shows up.
Once you go through this process, you will be able to customize your messaging experience to detail.
After you have finished updating your Instagram, the DM icon will look like the messenger icon on Facebook, and that's how you will know your app has been successfully updated.
In case the update doesn't seem to be showing on your app, close Instagram and then open it again so you can start using the updated version.
Before the latest additions to Instagram, the only way you could change your theme was to turn it into a Dark mode, but now, there are plenty of unique and colorful options.
How to Change Themes on Instagram Chat?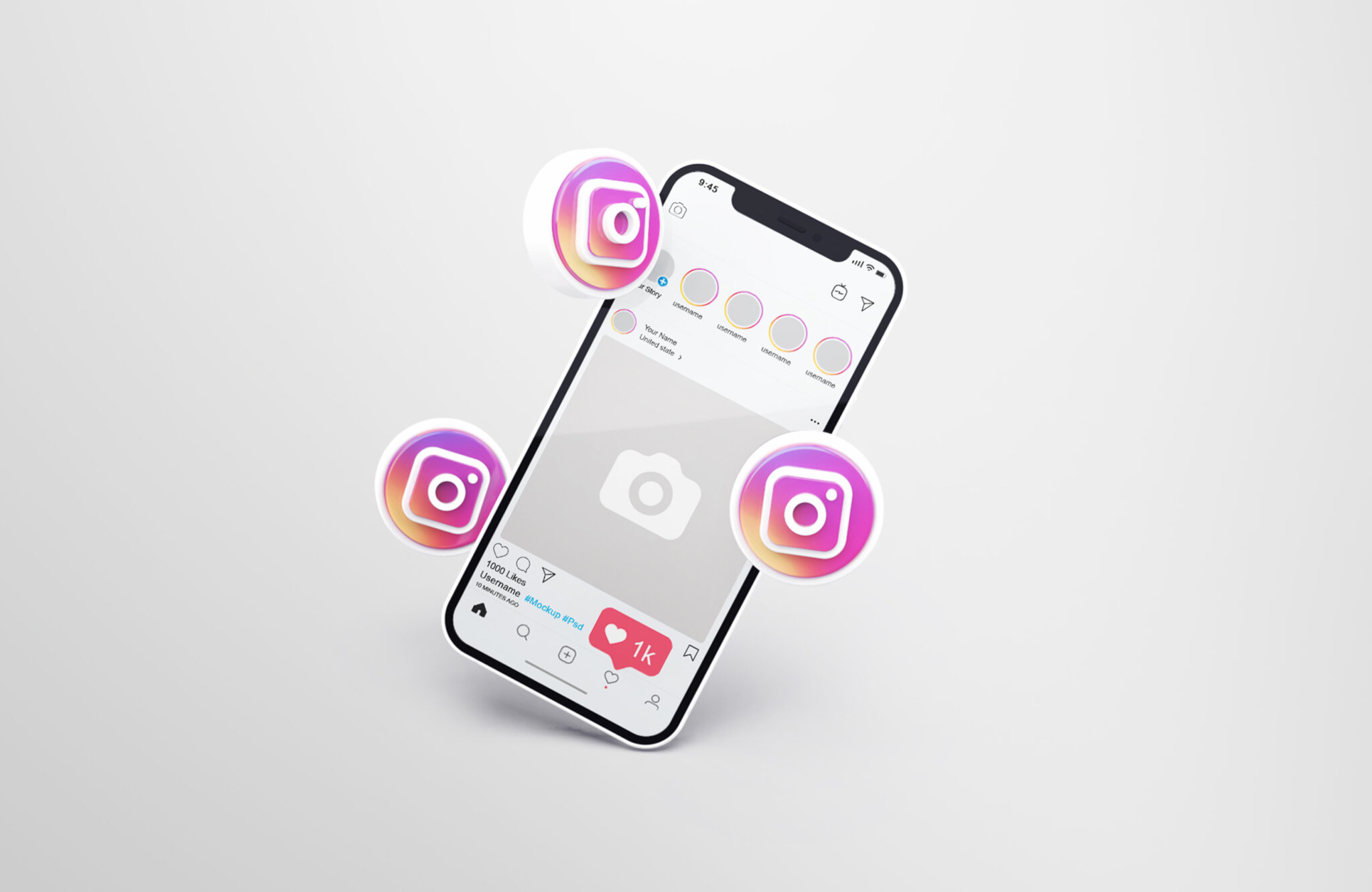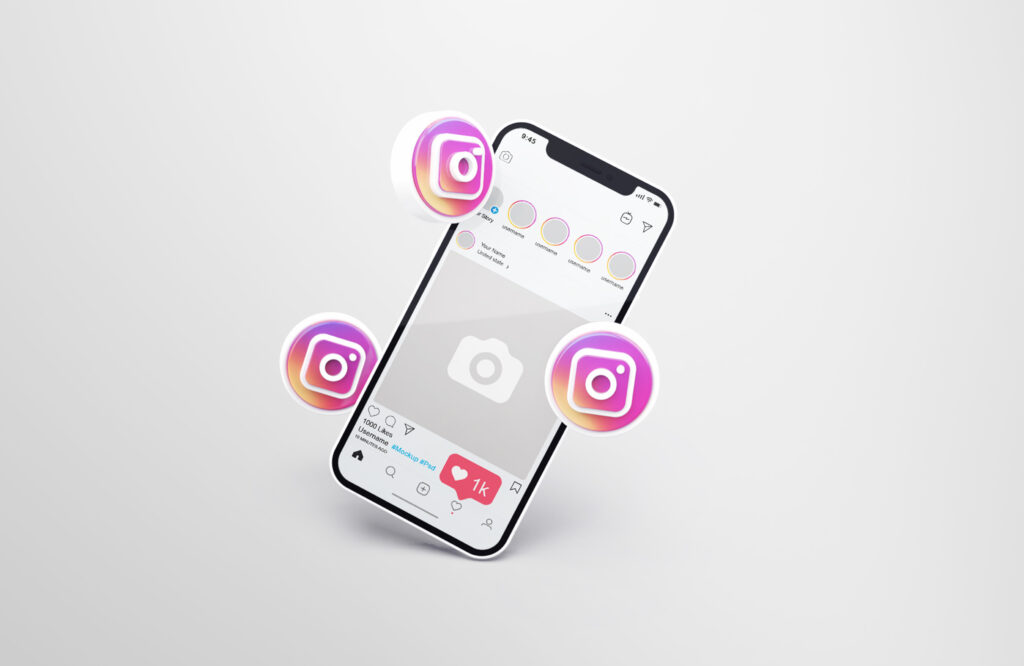 The process of changing the chat theme on Instagram is very simple, and these are all the steps you need to take:
Open the Instagram app that has the latest update installed
Click on the DM icon in the upper right corner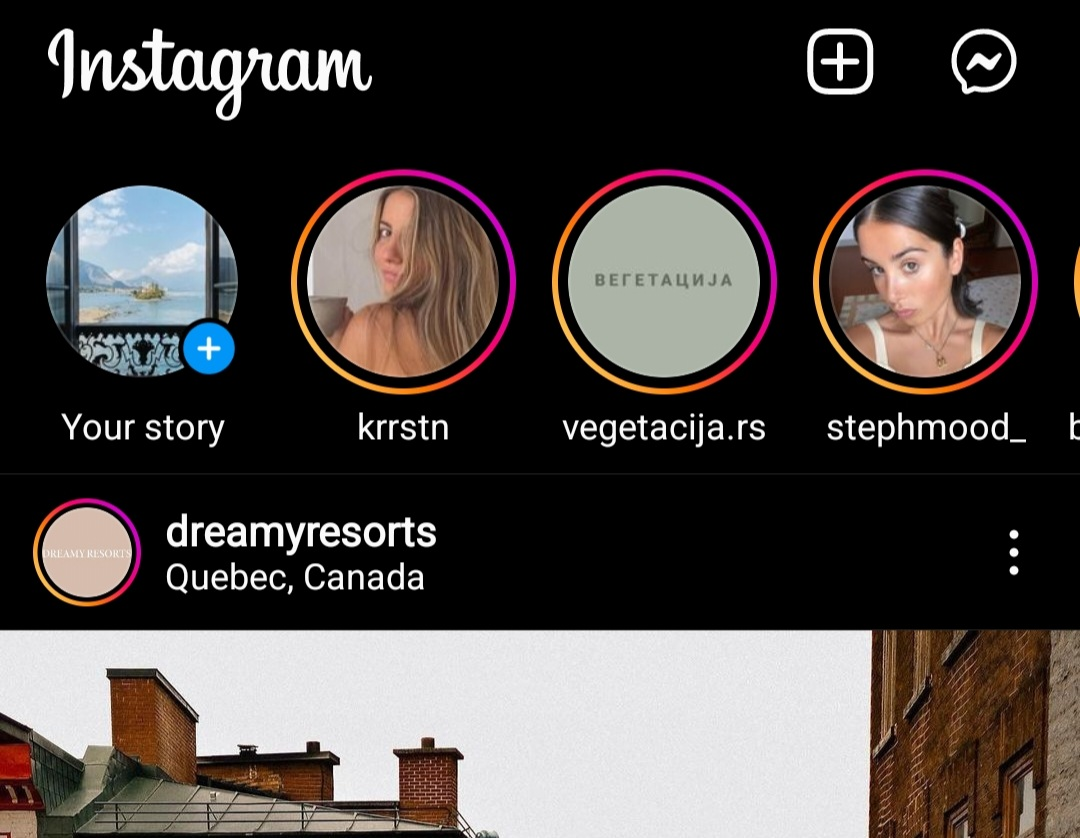 Click on the chat you want to personalize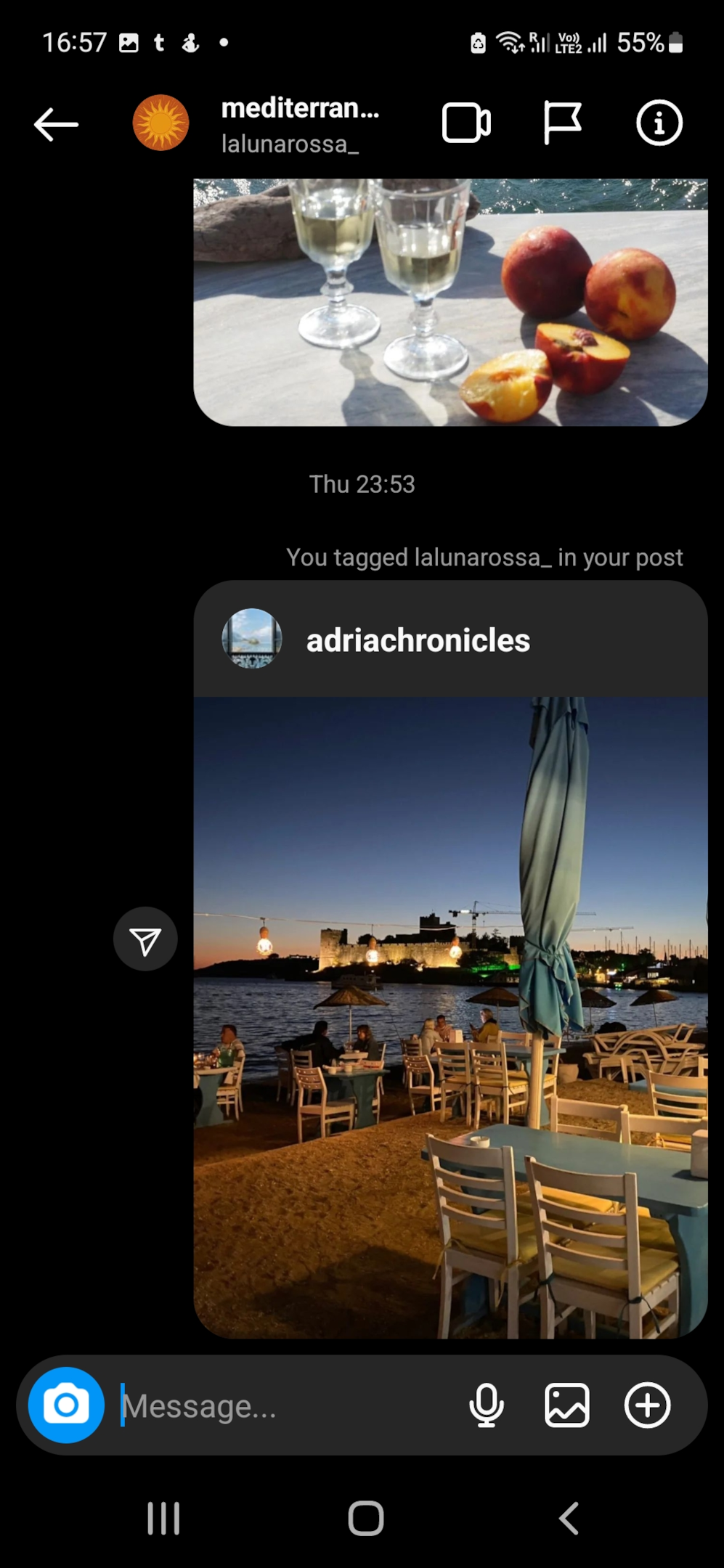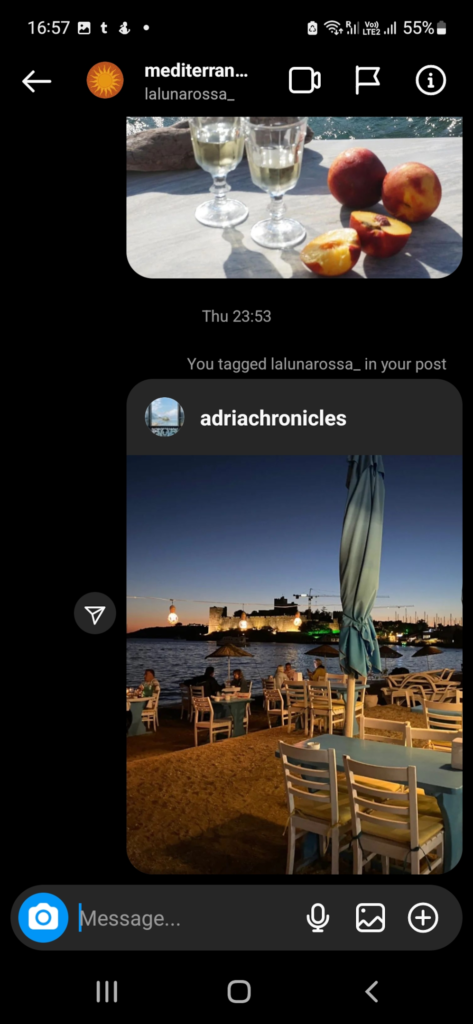 Click the profile name to see all chat settings
Click Theme
Choose among Instagram chat themes the one you like the most or click Color and gradient and choose the desired chat color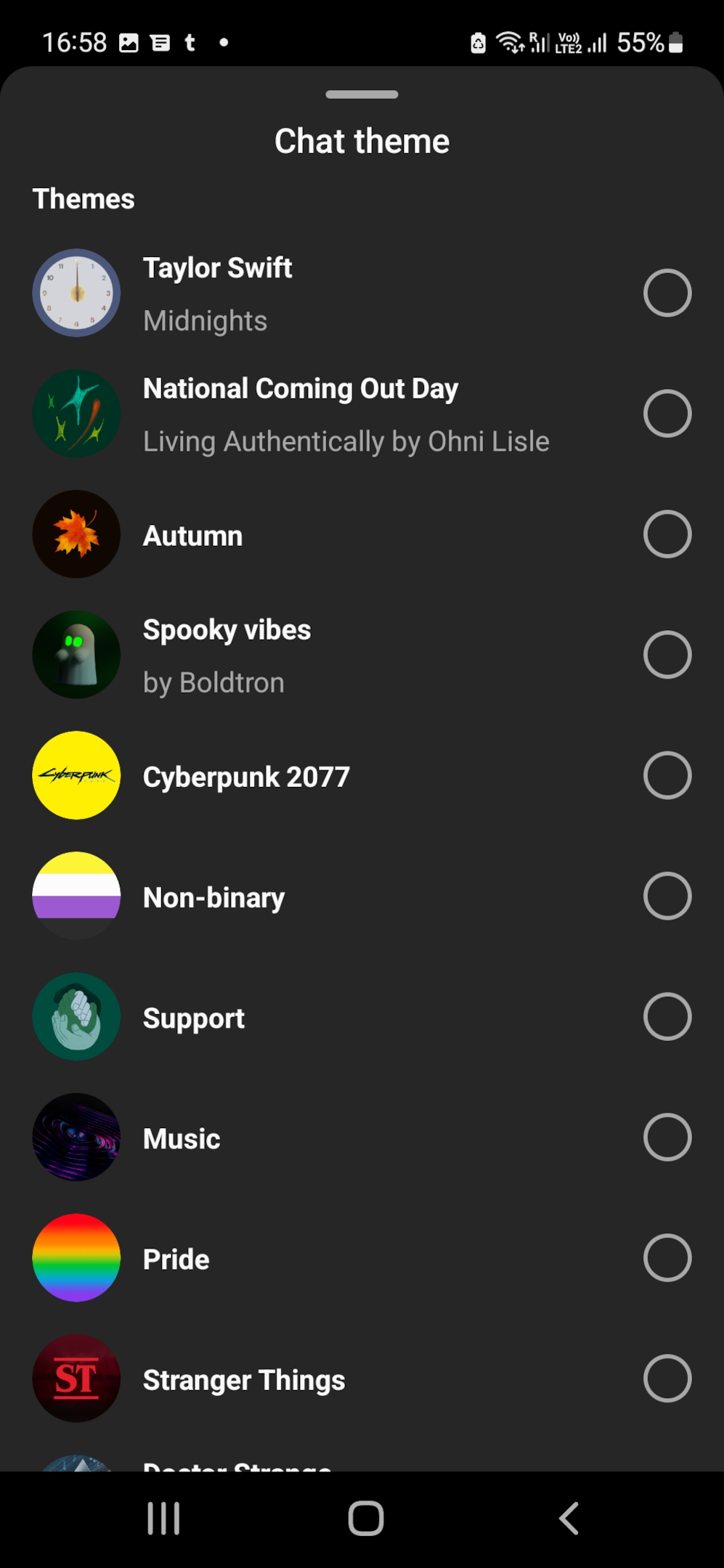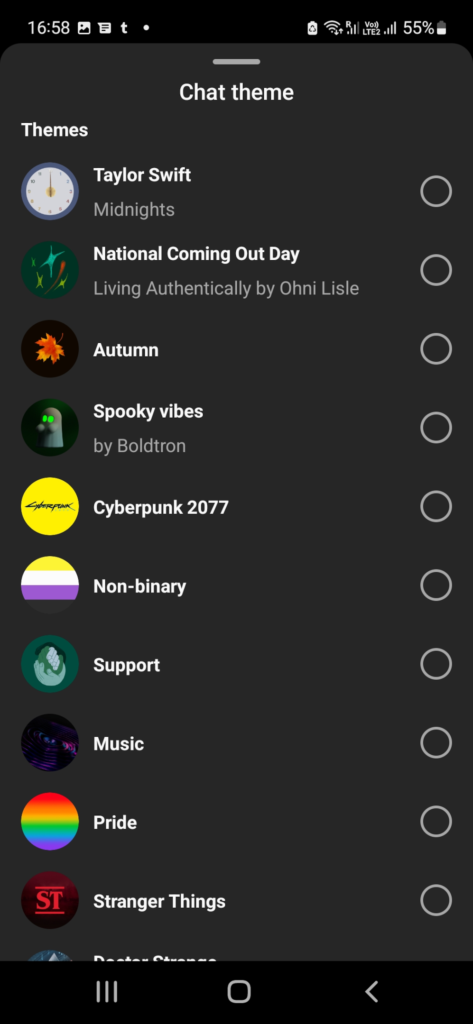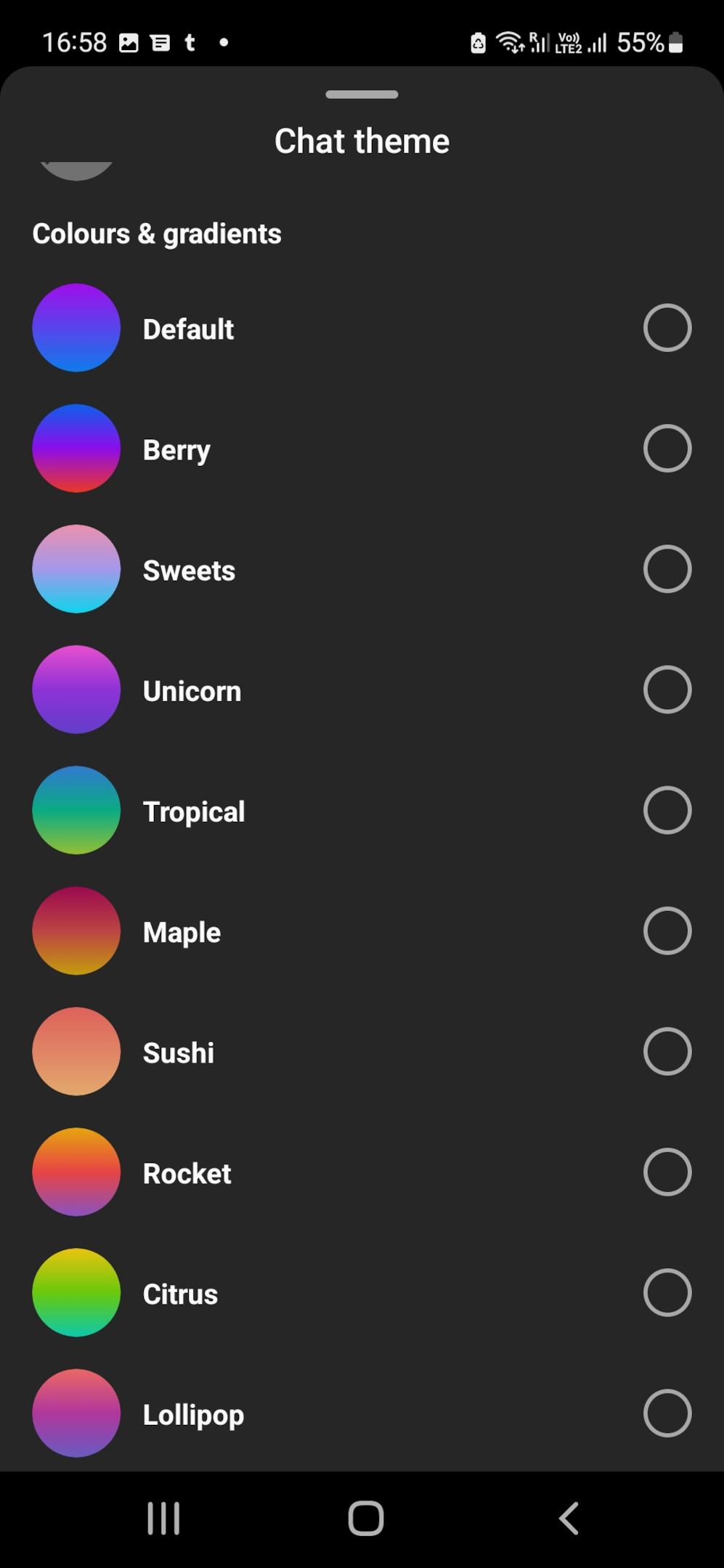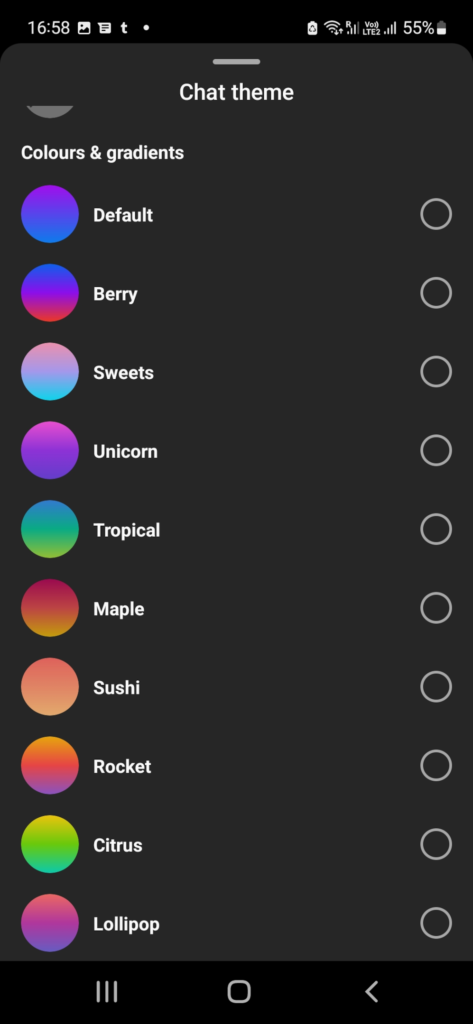 Save these settings
Go back to the chat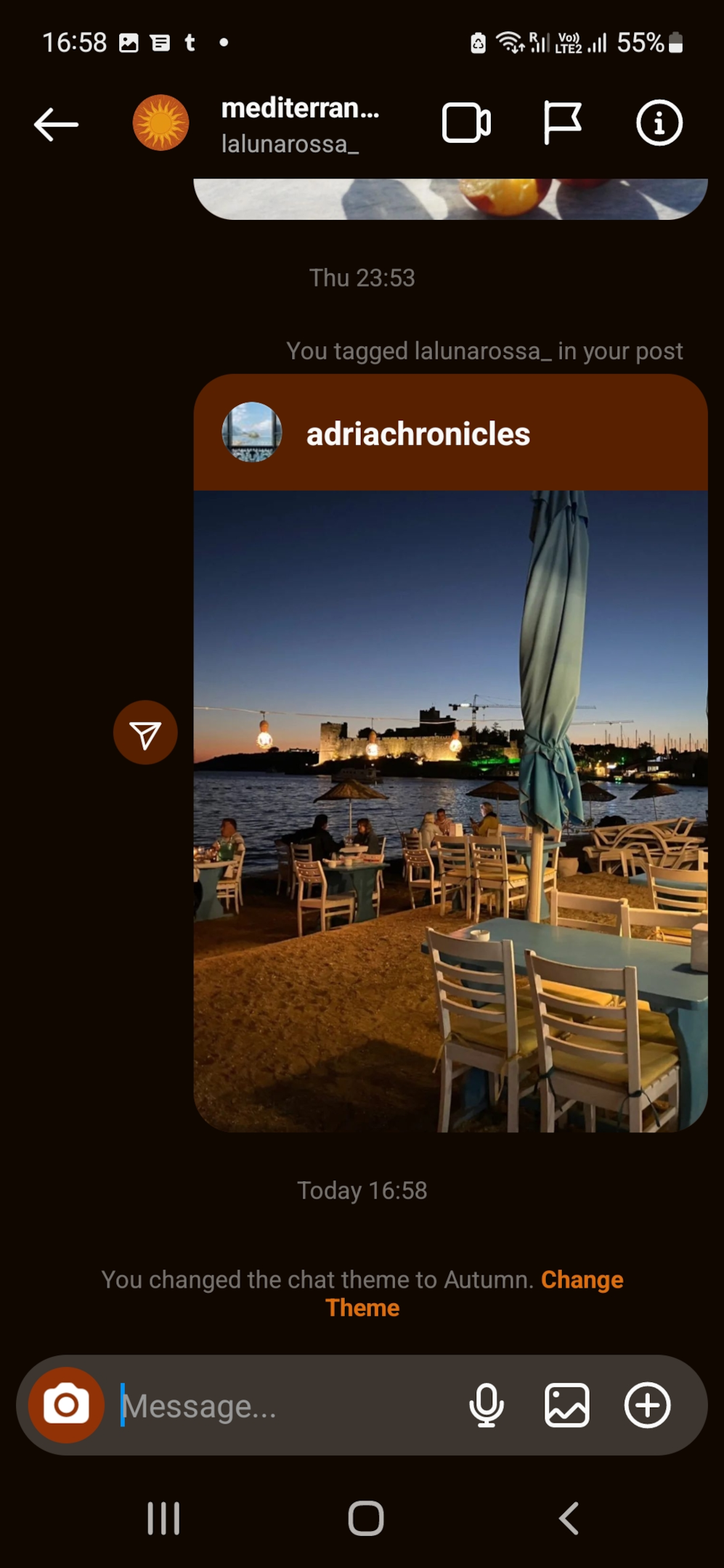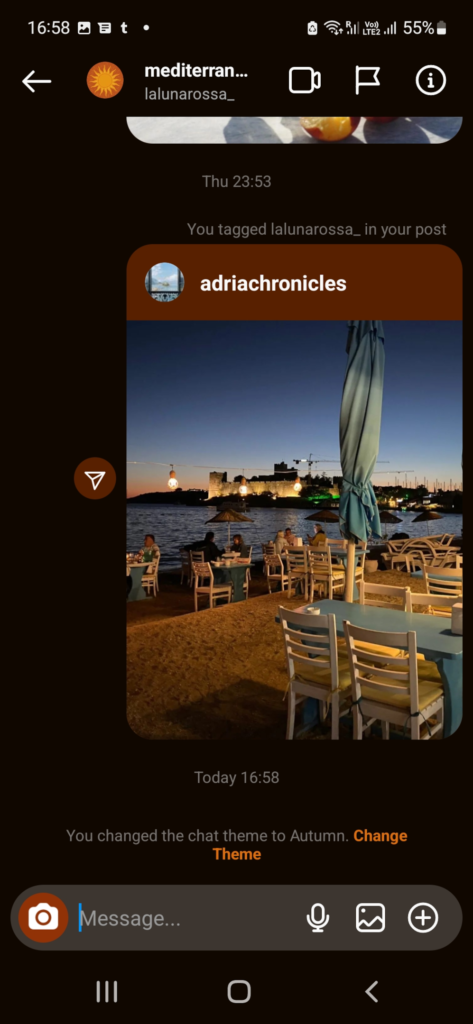 As you can see, changing your chat theme is very simple, and you will be able to do it with just a few clicks.
Instagram offers over a hundred different chat themes, and everyone can find something exciting and aesthetically pleasing in their offer.
However, if none of these chat themes seems good enough for you, you can always choose the colors and gradients and create the one you like.
Keep in mind that once you have changed the Instagram chat theme, it will be changed for everyone in the chat, not only you, so you may want to warn your friends, so they don't think Instagram changed themes all of a sudden.
Every Instagram user will be allowed to change chat themes as often as they want and even change them daily without any limits.
Your Instagram DMs will look a lot better, and you will be able to differentiate who you are talking to without even looking at their profile icon or name.
Why Can't I Change the Instagram Theme?
Since this is one of the latest updates on the app, many people with an Instagram account are not able to perform the process successfully.
There are several reasons why you are not allowed to start changing Instagram chat themes, and these are some of the most frequent ones.
Clear Cache
All apps on our mobile phones store cache, so it is very important to delete them regularly if you want to keep them working well.
In case you didn't clear the cache on your Instagram app for a while, and you don't seem to be able to install any chat themes, this may be the reason.
Delete all cache from your app and try the whole process once again.
How to Clear Cache on Your iOS Device?
Clearing cache on your iOS device is quite simple and it will improve your Instagram experience drastically, so these are the steps you can take:
This will delete not only the Instagram cache but also the cache from all other apps and your browser, so make sure nothing else is open on your phone during the clearing process.
How to Clear Cache on Your Android Device?
Android devices allow deleting cache only from a specific app, so if Instagram is slacking, this is how you can delete all of its cache: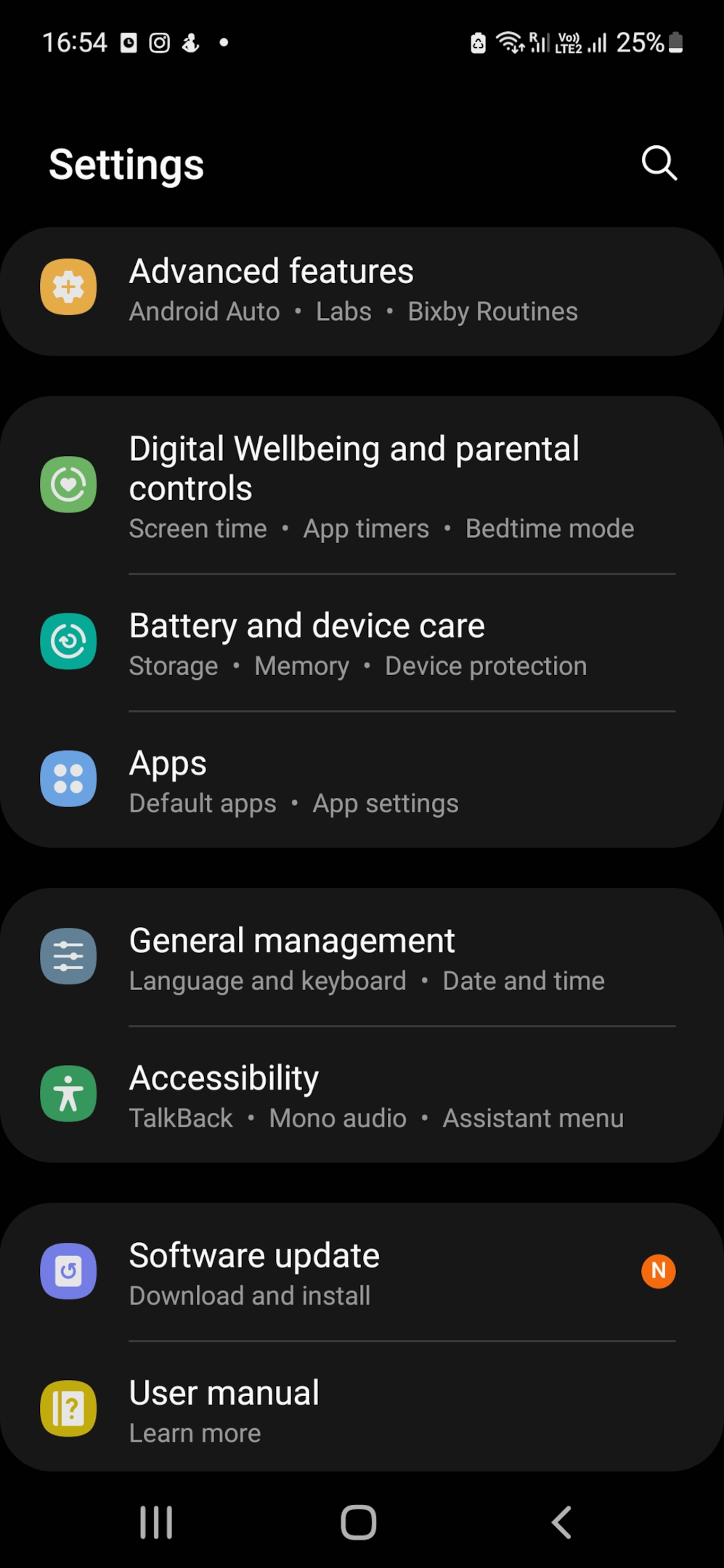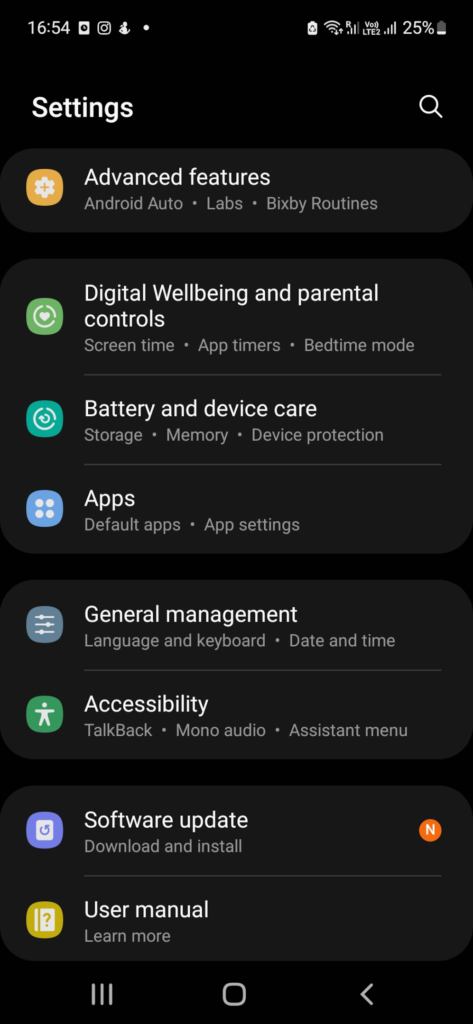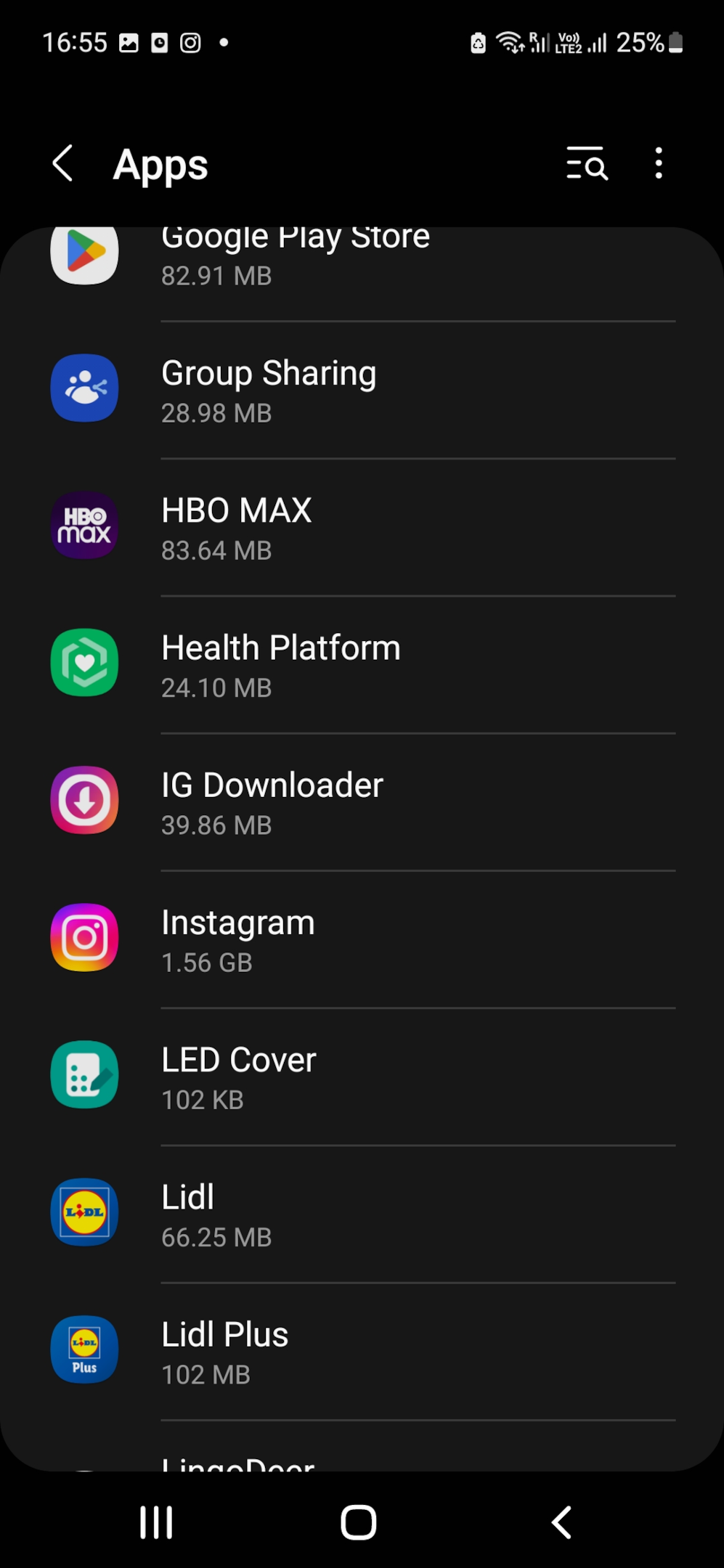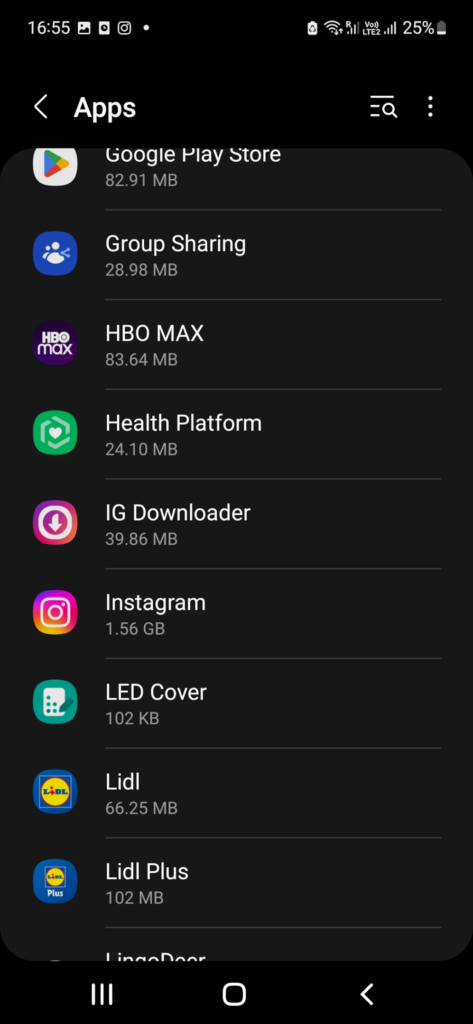 Find Instagram
Click on the Instagram app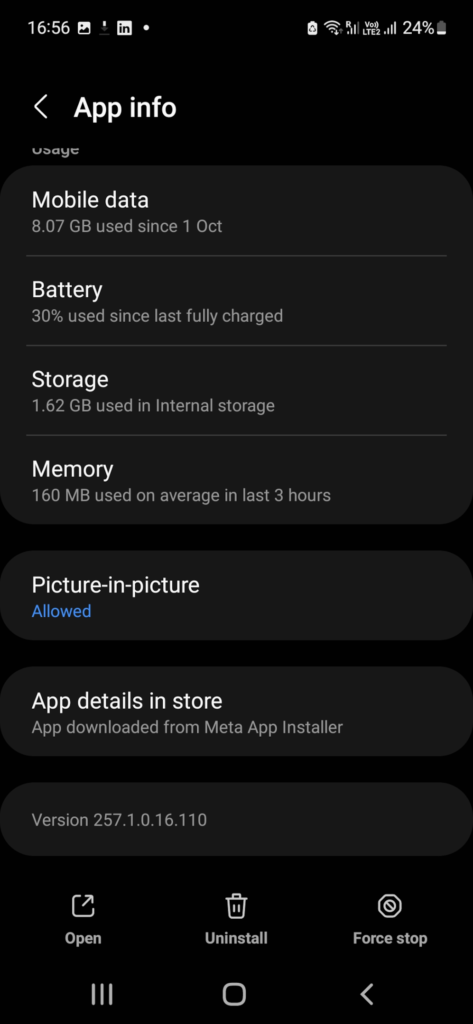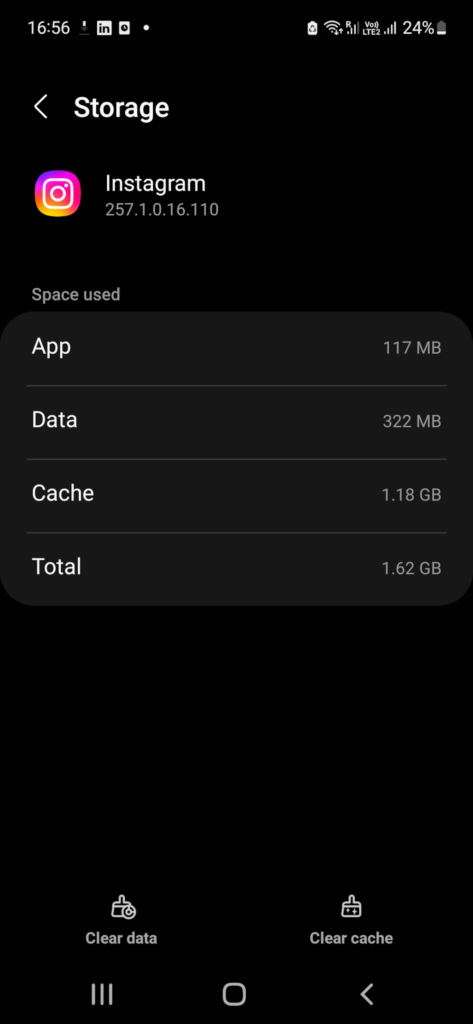 Deleting cache on an Android phone is practical because it allows you to delete cache only from the app that seems to be having problems, and you won't get logged out of any other apps or accounts.
However, the app will work a little slower because a lot of files were removed from it.
Restart Your Smartphone
If you are not able to add themes to your Instagram chat or Instagram can't load, you should restart your smartphone and open the app again.
Things like this happen all the time, especially if you are using these apps and your smartphone a lot, so restart it, and everything should start working regularly.
Log Out and Into Your Instagram App
Instagram has a large number of users, and it tends to bug from time to time, so if you don't have the option of adding a new chat theme, you should try to log out of the app and open your account once again.
Conclusion
The Instagram chat theme is a fantastic addition to the app that will make the experience for Instagram users more convenient and enjoyable.
This is an app that focuses on aesthetics and beautiful pictures, so no wonder they have allowed their users to customize the experience to the finest details.
FAQ
What is an Instagram theme?
An Instagram chat theme combines colors and gradients that will appear as a messaging background in the Instagram DM features.
How can I get more themes on Instagram?
Instagram is constantly adding new themes and making them available to all users, so you can choose one of them, or combine the colors and gradients you like and create new ones.
Are there custom themes on Instagram?
Instagram allows you to create your chat theme using the colors and gradients you like so that you can personalize them to the finest details.
How can I change my Instagram theme to white?
If you want your Instagram theme to be white, you need to open Settings, choose the theme, and choose Light mode.