---
The general rule of thumb is – the more cores, the better. Four cores are sufficient for streaming. Here is what you can do with even more cores:
Streaming with hexa-core CPU
Hexa-core CUPU allows more multitasking. You can run advanced software, play the game, and stream, without any drop in quality or glitches.
Streaming with octa-core CPU
This type of CPU is the best for streaming and gaming. It allows you to stream, play, and tackle other tasks like programming, 3D rendering, video editing, graphic design, etc., while maintaining the excellent quality of your content.
---
Technically speaking, streaming is a complex process that involves several factors: hardware such as powerful graphics cards, stable internet connection, appropriate streaming software, as well as several essential accessories.
Of course, one of those all-important factors is CPUs for streaming and the number of cores they possess for everything to run as smoothly as should.
In this article, we'll reveal all the ins and outs of this topic and discover how many cores do you need for streaming comfortably and without glitches.
How Many Cores Do You Need for Streaming? 
For "just chatting" streams, 2 cores are more than enough. 2 Cores are also enough to run simple games while streaming. However, if you wish to stream some more demanding games, and have a decent FPS while playing, 4 cores are a must. For never games, you'll need octa cores in order to run your streams smoothly.
For a long time now, single-core processors are completely outdated, even when it comes to CPUs used in smartphones, so we'll leave them out of our consideration. 
Nowadays, dual-core CPUs are a budget-friendly option that will allow you some basic multitasking options.
You'll be able to use them for some basic programs and perhaps even modest low-res gaming, but they are simply insufficient for any type of streaming.
Quad-core CPUs represent a step in the right direction when it comes to the increase of the overall performance of your computer.
With them, you'll be able to use a bit more advanced programs and features.
But for more complex actions such as rendering, video editing, graphics design, let alone serious streaming, you'll be better served with a more powerful processor, not to mention other pieces of the computer hardware.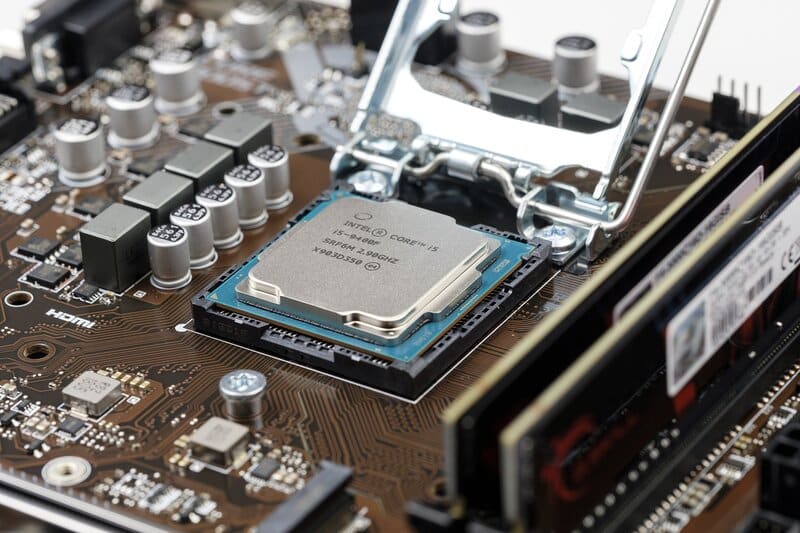 In comparison to previous examples, hexa-core processors represent a quantum leap.
With them, you'll be able to tackle more advanced software, since they are not only considerably faster but, thanks to their six cores and their innate multitasking abilities, they will allow you to run several programs at once, while streaming.
Hexa-core CPUs are more than a solid option for streaming since prospective streamers will be able to simultaneously play the game, stream, and perform other required actions – in most cases without any noticeable degradation of the speed or the quality of the stream. 
With their capabilities, computers armed with octa-core CPUs are robust devices, that are more than capable of tackling serious tasks – streaming assassin's creed. 🙂
And if you have a CPU capable of splitting itself into virtual cores, i.e. threads, your machine will be that much more effective and powerful.
For most situations, this type of processor is the best processor for streaming and gaming, with an excellent balance of quality and affordability.
Of course, this is only a part of the picture. As the technology advances, there will be CPUs with even more cores.
Today we have groundbreaking CPUs with no less than 64 cores, such as the awesome AMD Ryzen Threadripper 3990X.
QUICK OVERVIEW: Best CPU
24 Cores / 32 Threads
Up to 5.8 GHz Turbo boost

16 cores / 32 threads
Up to 5.7 GHz Boost Clock

16 cores / 24 threads
Up to 5.4 GHz Turbo Boost
Conclusion 
We've tried to provide an answer to an elusive and complex question, "how many cores do I need" for comfortable streaming, gaming, and other CPU-taxing activities.
And, although, as you might've seen, there isn't a simple answer, the rule of the thumb is – the more cores the better. 
In any case, without at least four cores don't even think to try streaming. We recommend that you shouldn't go below a hexa-core CPU.
Ideally, for comfortable streaming, you should opt for an octa-core or even a 16-core CPU.
And, of course, for some future challenges, be on the lookout for even more.
Related: How Much RAM Do I Need for Streaming
Frequently Asked Questions