Creating your streaming setup can be a lot of work, especially if you are not too experienced in this field and you dont know what are the most important parts of a setup.
Although most people focus on getting the best camera and the coolest keyboard and monitor, finding a good microphone is a dealbreaker, because if your audio is bad, then there is no way people will continue watching your stream. Elgato Wave 3 and Blue Yeti are one of the most popular purchases and you will see a large number of streamers using them. Both of them are amazing, have good features, and produce great audio quality, so you will need to decide which one will be the best for you.
Let's put Elgato Wave 3 vs Blue Yeti and see which one is better!
Specifications
Elgato Wave 3 vs Blue Yeti
What Are The Differences?
---
Although Elgato Wave 3 and Blue Yeti are quite similar microphones, they do have a few differences that may be a big deal for a professional streamer.
These are some of the details and differences between them.
Sound quality
The sound quality is the main thing to look for when finding the right microphone for a streaming setup, and while the sound quality is pretty much similar on these two, there are some differences that can make a huge impact on your streaming audio quality.
Blue Yeti is known for 4 having 4 different patterns – cardioid, Omni pattern, a bidirectional, and stereo pattern which immediately makes it seem like a much better purchase.
Although the sound quality on this microphone is smooth, allows versatility, and successfully eliminates all other sounds, all of these patterns are not needed at all, especially not for a regular streamer.
You won't need to deal with so many different environments and noises that you need all of these patterns, and they are the reason why Blue Yeti mics are so much more expensive than other ones.
However, they are useful if you want to record podcasts with several people at once, Skype your colleagues or sponsors and create the ultimate professional content.
Users also claim that some patterns, like the stereo and bidirectional one can sound too clear and even unnatural, which can make you feel weird and provide you with the sound you didn't really wish for.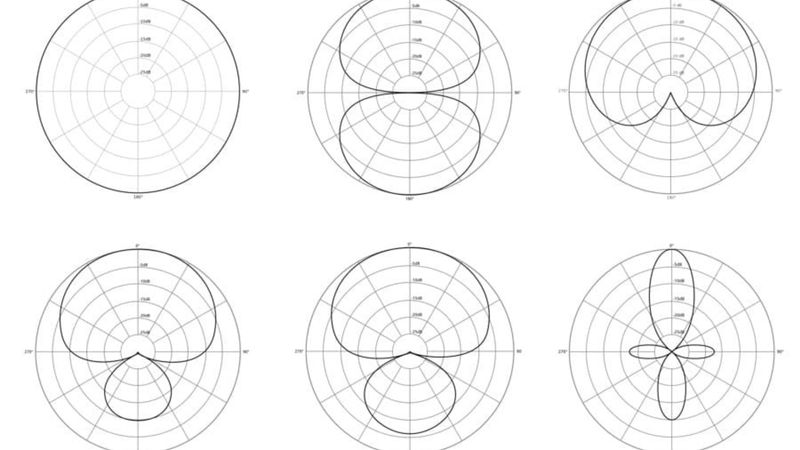 On the other hand, while the Elgato Wave 3 is much more simple and has only a cardioid pattern, it is definitely a much better choice for gaming and streaming, and you won't need to spend ages to set it up.
It has a Clipguard option that will save you from saturation or clipping when a signal gets too high, which is very important during streams because people tend to overreact in some situations.
There is also a high-pass filter that will remove sounds on the low end, so you won't need to worry about how close you are to your microphone when you are using Elgato Wave 3.
The max bit rate of the Elgato mic is a bit lower, but it is a lot smoother and clearer so don't be surprised if it ends up sounding deeper than the Blue yeti.
Its sample rate is higher than the Blue Yeti, which is the key to high-quality sound.
There are also plenty of other features in the Elgato audio recording software that are easy to use and allow you to control the sound quality, which makes it a bit more efficient and much easier to use than the popular Blue Yeti mic.
Condenser capsule
The condenser capsule on these two microphones is also quite similar, especially because both of them have a cardioid pattern.
However, the Blue yeti one is a bit more complicated because it has 3 additional patterns which may make the mic less sensitive.
The Blue Yeti condenser capsule is trying to analyze so much information at the same time that it may create some problems with the cardioid pattern.
If you have a microphone with a cardioid pattern only, like the Elgato Wave 3, it will be sensitive only to the sounds coming from the condenser capsule and it will provide you with an impeccable sound.
The Blue Yeti microphone may get overloaded with different information, especially during the streams, so Elgato is certainly easier to use and way more practical because you won't need to move it around or set different modes to get the perfect sound.
However, if you are always recording streams or podcasts with several people at the same time, then Blue Yeti is the way to go because it will produce all of those sounds perfectly.
Audio Recording Software
Blue Yeti doesn't really have the one and only audio recording software that will work with it, and you will need to combine programs like Audacity, Blue Sherpa and Adobe Audition to get what you were looking for.
Some of them will control the audio, help you set the volume, eliminate sounds, or mute something, while the Blue Sherpa will allow you to control the microphone.
The whole process is quite complicated, and if you want to handle these settings during the stream, you will certainly need a lot of time to do it.
On the other hand, the Elgato Wave 3 comes with the original Elgato software called Elgato Wave Link software that has all the settings you may need and allows you to control the sound with the blink of an eye.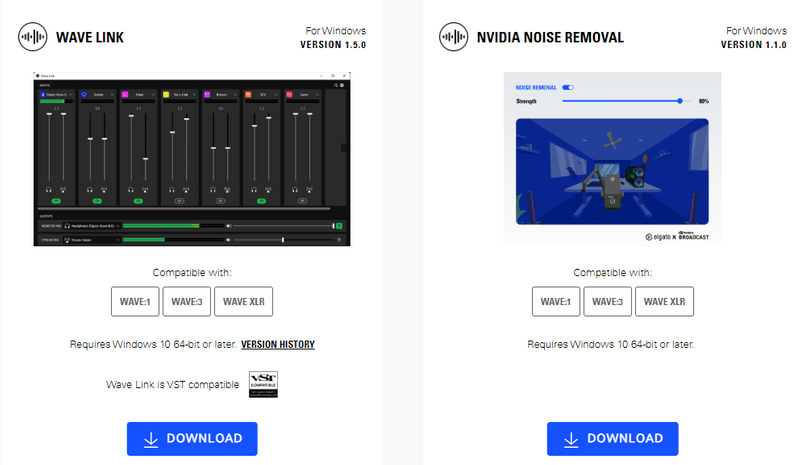 It will allow you to control audio input and output, adjust the volume on your headphones, and control everything from one menu, so you can use it during the stream without too much effort.
Although the Blue Yeti will have a lot more options, it will be a bit more complicated to use, and if you dont have that many skills or free time, you will definitely find it hard to juggle between all those options.
It allows you to mix sounds and create whatever you want, so if you have enough time and will, you could use Blue Yeti too.
Design
Both the Blue Yeti and Elgato wave 3 have a great design, except for the Elgato, which tends to break quickly and certainly is a lot sturdier, which can make you some problems if you need to move it around.
The Blue Yeti mic is very flexible and it is very lightweight, so you will be able to move it around during the stream too.
It is also very enduring so you don't have to worry that one drop to the floor will need you to purchase a new mic.
While Elgato Wave 3 is also great, its design is really problematic, and it tends to break easily, so you need to be gentle with it and pay attention to how you move it around if you want it to last.
Both of them have LED lights that will show you how great the volume is and how much battery you have left, which is a cool addition and will look great on your stream too.
They also have detachable stands, but the Elgato one is not that enduring, so you need to pay attention to how you put it and move it around.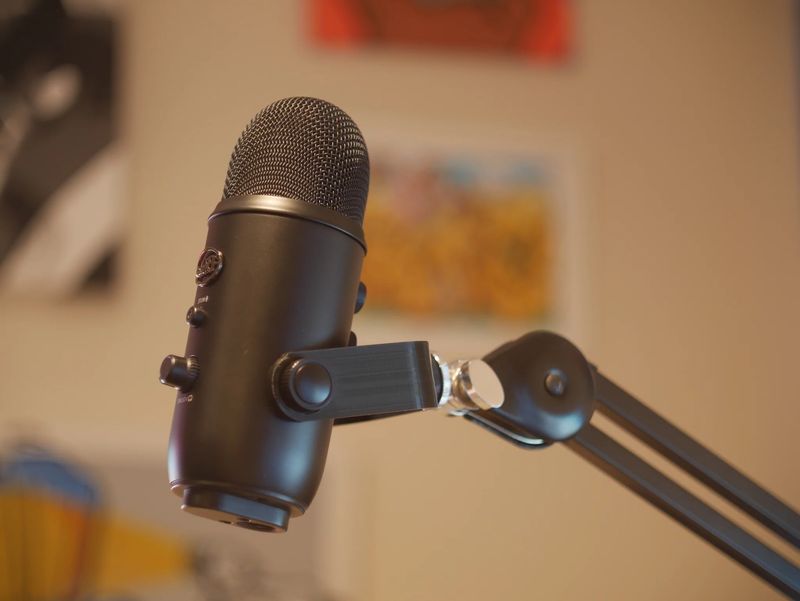 Both of these mics come with a full package, so you will receive a stand, boom arms, and all you need for a good setup.
However, when it comes to design, I would say the Blue Yeti mic is an absolute winner and it will last you much longer.
Connection
The Blue Yeti microphone is a USB microphone so you will be able to connect it with all of your devices, whether it is a PC or a mobile phone through Bluetooth and other wireless methods.
It works well with all devices, but it has special support for Mac OS so it will go smoothly with all Apple devices you have.
On the other hand, Elgato Wave 3 supports equally well all of the software options, and it is also a USB mic, so you don't need to worry about whether it is compatible with your device or not.
It will get the signal easily and you will be able to hear everything smoothly.
Conclusion
As you can see, the Elgato Wave 3 and Blue Yeti microphones are quite similar and the biggest difference is in their price.
Both of these mics will produce amazing sound quality and provide you with an impeccable stream, but depending on some smaller things, you will need to decide which one will be the easiest to use for you.
Read our guide thoroughly, identify your needs from the microphone, and then decide which one will work the best for you.
FAQ
How big is the difference between Elgato Wave 3 and Blue Yeti?
The difference between these microphones is similar to that between Elgato Wave 1 vs Wave 3, because they have almost the same features and are able to provide you with the same performance, but the latter one has a bit more options and features.
Is Elgato Wave 3 made for plug-and-play?
Yes, Elgato is a plug-and-play microphone, but you will need to install the original Wave link software to connect it and use all of the features.
Do I need a pop filter for Elgato and Blue Yeti?
Although the sound quality is excellent on both of these mics, if you want everything to sound smooth and eliminate any noises, then I would advise you to purchase a special pop filter.