When it comes to your streaming setup, one of the most important things that will influence your success is the sound quality. If your viewers can't see you well while you're game streaming, that can go with no more significant consequences. However, them not hearing you well is a whole other story.
That's why finding the right microphone is crucial.
An example of good microphones is definitely Elgato's Wave 1 and Wave 3, which have some similarities and a few differences. That's why I'll draw a comparison between them, so after reading this article, you'll be able to decide which one is the better option for you.
Let's dive in!
Elgato Wave 1 vs Wave 3
Comparison
Specifications
Max sample rate: 48 kHz

Max bit depth: 24-bit
Capsule style: Condenser capsule
Connection: USB mic
Control dial: Headphone volume, mute
Capacitive mute: No
Headphone output: Yes
Realtime monitoring: Yes
Max sample rate: 96 kHz

Max bit depth: 24-bit
Capsule style: Condenser capsule
Connection: USB
Control dial: Headphone volume, input gain, mic/PC monitor crossfade
Capacitive mute: Yes
Headphone output: Yes
Realtime monitoring: Yes
Elgato Wave 1 vs Elgato Wave 3 – What Are The Differences
These two microphones are pretty similar, however, the Wave 3 is more highly-priced, and comes with a few more features, than the Elgato Wave 1. So, let's see some more details about these microphones.
Sound Quality
Sound quality is one of the things that you will get, whichever mic you choose. This is expected, as both of the microphones work with 24-bit resolution, and they have the same type of capsule.
Another thing that they have in common, and that will have a big impact on the audio, is the built-in pop filter, that's meant to minimize wind noise and any sharp plosive sound that might occur in the background. Also, there's the ClipGuard feature, made to prevent peaking distortion.
When you enable this feature, it will be very useful in making the output clean. This helps immensely if you are dealing with loud noise from a different audio source around you, so you won't need any additional complicated setup to achieve that.
Overall, both microphones will provide you with clean and highly articulate sound and capture any kind of human voice with high accuracy since they are great at picking up nuances.
One main difference is the max sampling rate. However, that's not something that impacts the sound quality a lot. To be precise, Elgato Wave 1 has a sample rate of 48 kHz, while the Elgato Wave 3 goes up to 96 kHz. And while this doesn't affect the audio return and sound quality a lot, it does give people the impression that the Elgato Wave 3 is more sensitive. That makes sense since the sampling rate eases audio processing.
That being said, the Elgato Wave 1 won't be much worse at picking up fine details. Both devices work with a 24-bit analog to digital conversion, and the audio will be delivered with great attention to detail.
Also, both microphones have a tight cardioid polar pattern, so they are similar even in that sense.
Condenser Capsule
The condenser capsule is another one of the features that these two have in common, and why it sometimes sounds like it's the same mic. The capsule has a cardioid polar pattern in each device.
Having this type of polar pattern means that your mic will be the most sensitive to the sound coming from the front of the capsule. It has no sensitivity to sounds coming behind it, at 180 degrees, and the sensitivity to the audio sources on the sides is reduced. This is the most common polar pattern that you can find in a streaming microphone, which makes sense since most streamers are recording with the mic in front of them.
This might not be the best option if you like recording streams and videos with other people, but if you're mostly recording alone, these will be the features you'll want to have to get the best audio.
Audio Recording Software
As both the Elgato Wave 1 and the Elgato wave 3 some from the same manufacturer, each microphone supports the Elgato Wave Link software. This software is made to control the audio input and output, and it also enables you to have all the settings where you want them.
Some things that can be done through the WaveLink software include adjusting the headphone volume and the crossfade balance.
Here's where Wave 1 and Wave 3 have differences and therefore require different things from the software. The Wave 3 has more knobs on it, and you're able to control a lot of things directly on the microphone, so having software dedicated to those controls isn't necessary. It's more of a nice addition that's able to help you make your audio even better.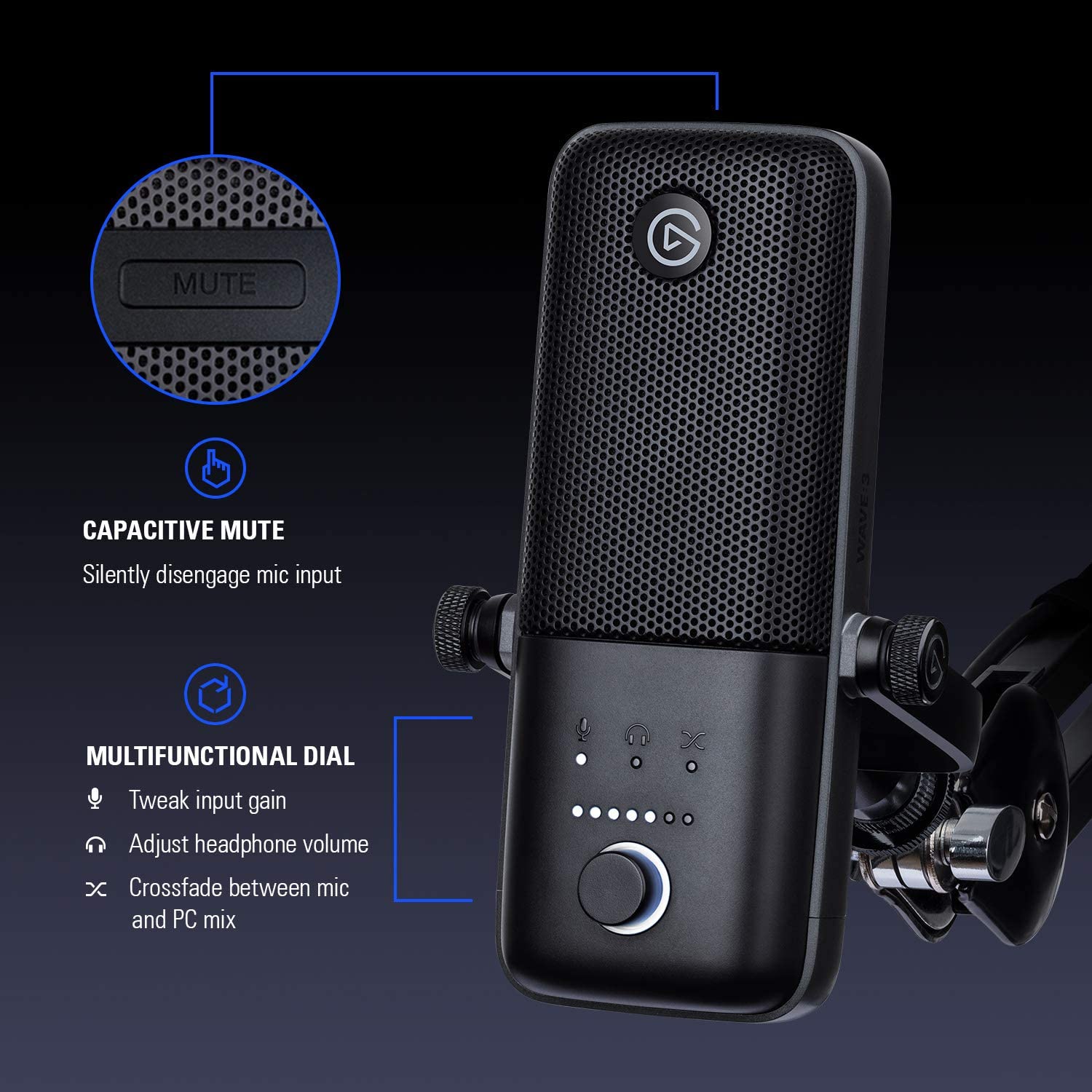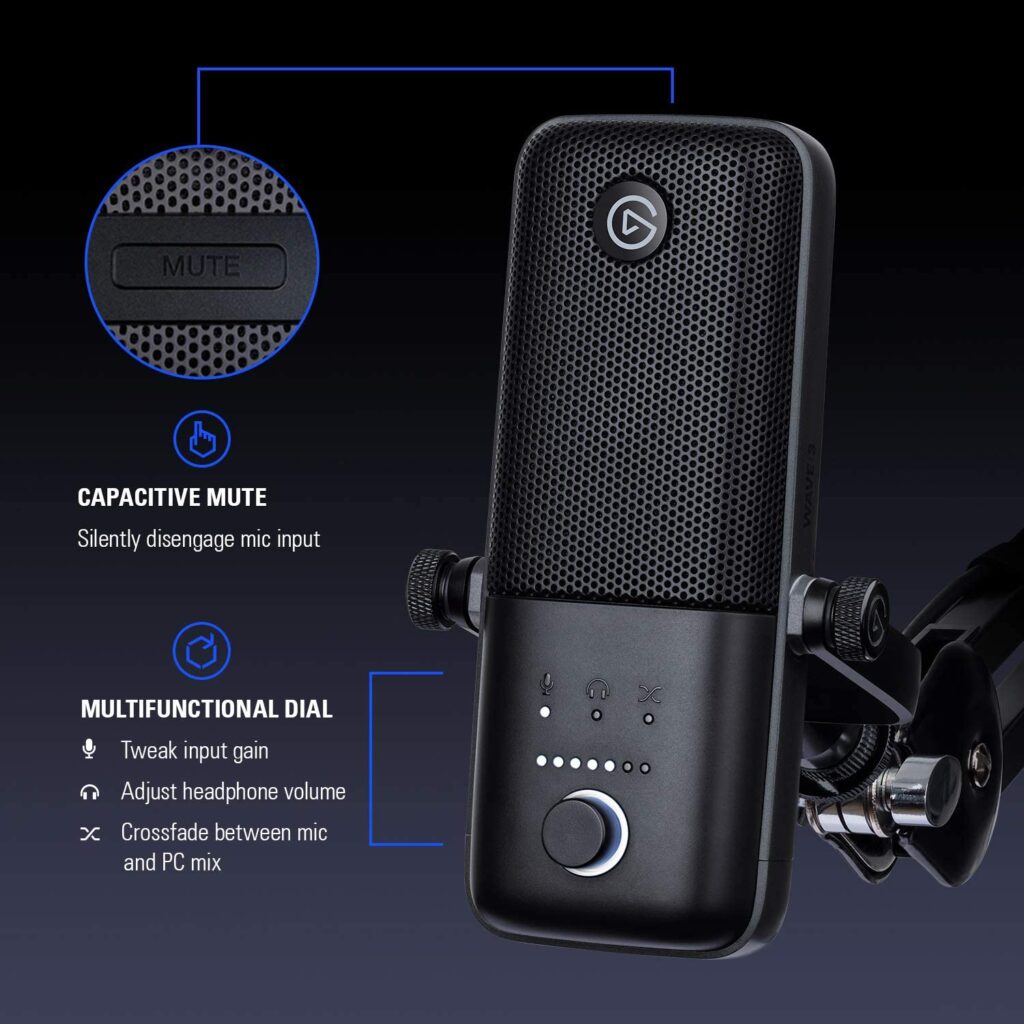 On the other hand, you will need to use the software with the Elgato Wave 1, since that mic doesn't have such controls on them. So, to control the input gain, the crossfade, and the volume, you'll need to get into the Wave Link software and fiddle with the settings.
What will suit you better mostly depends on what you're streaming, and how many different control panel programs you have open at once. If there are many windows open, adding the Wave Link will probably be too much.
When it comes to the Wave Link itself, it has some pretty great features that could definitely be of a lot of help. Most importantly, it's able to mix sounds from 8 different audio sources, so you can be sure that your voice, the game audio, as well as the music and effects you might play during the stream will be nicely mixed and played to your viewers.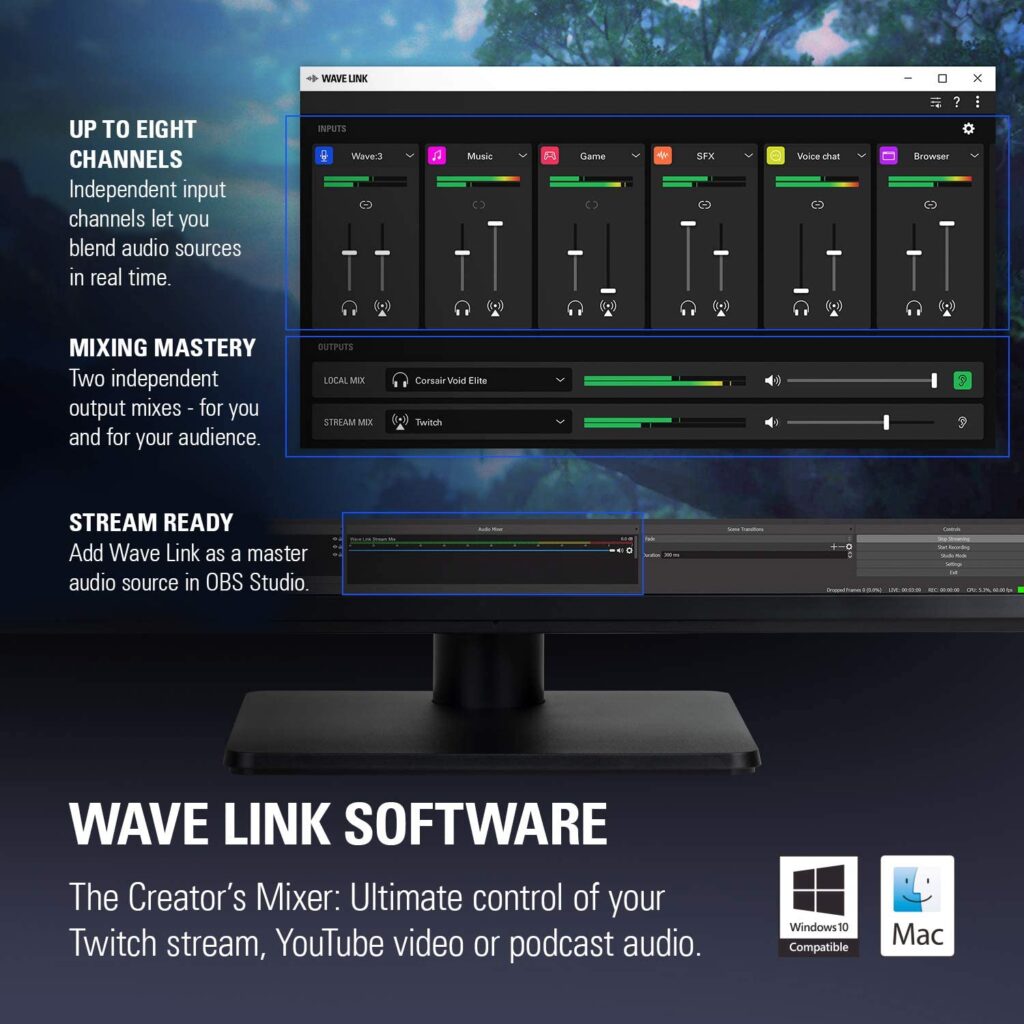 The software itself is straightforward to work with, and it's user-friendly, so even if it is your first time working with software like that, you probably won't have any problems. The settings are easy to find and work with, so you can play with them until you find what works best for you.
If you are upgrading your mic, and you already like using a specific type of software for your mics, like OBS, Audacity, or Elgato Stream Deck, you can continue to use them, whichever mic you decide to purchase.
Design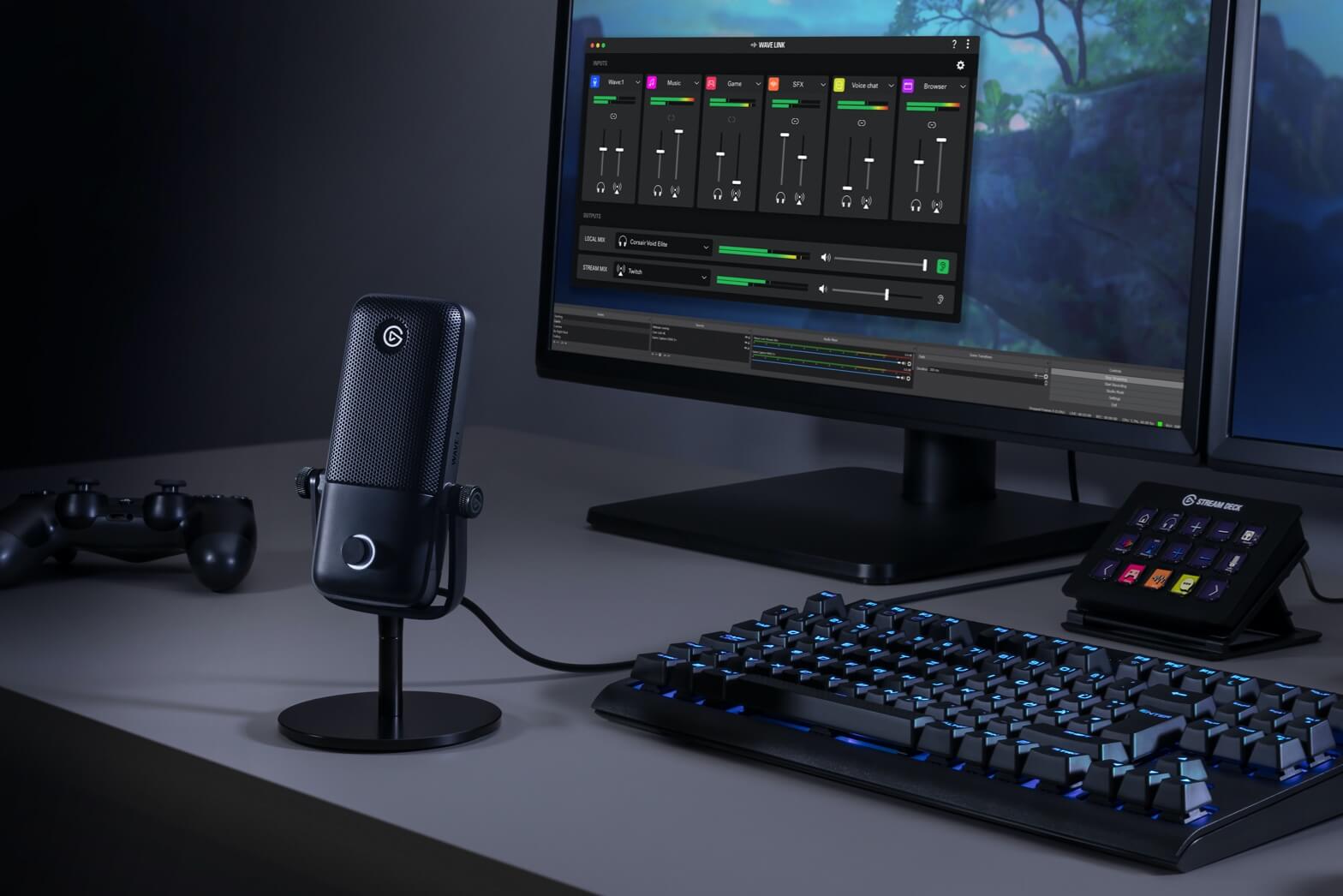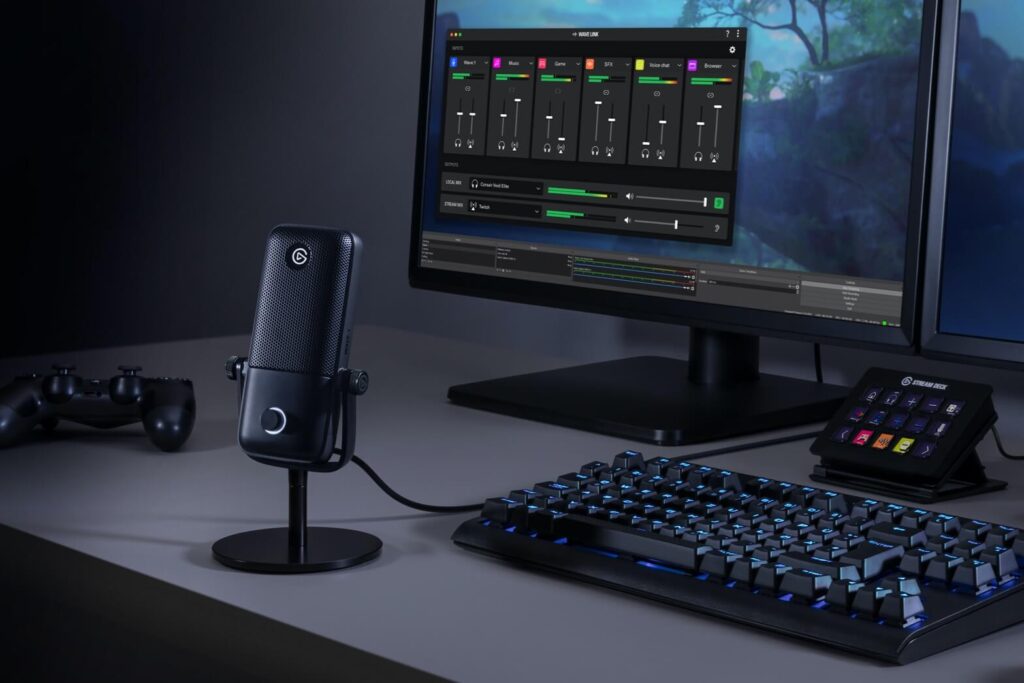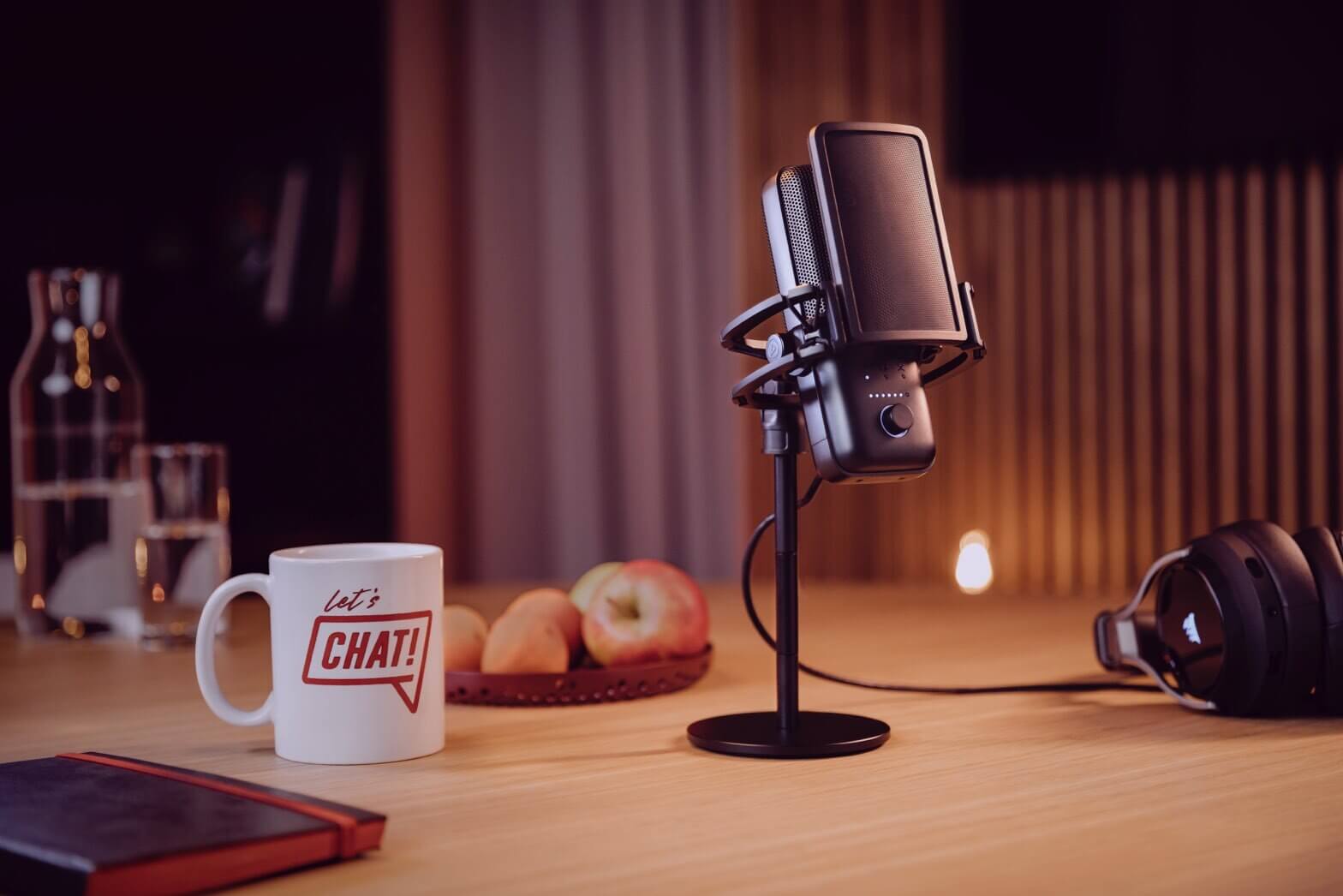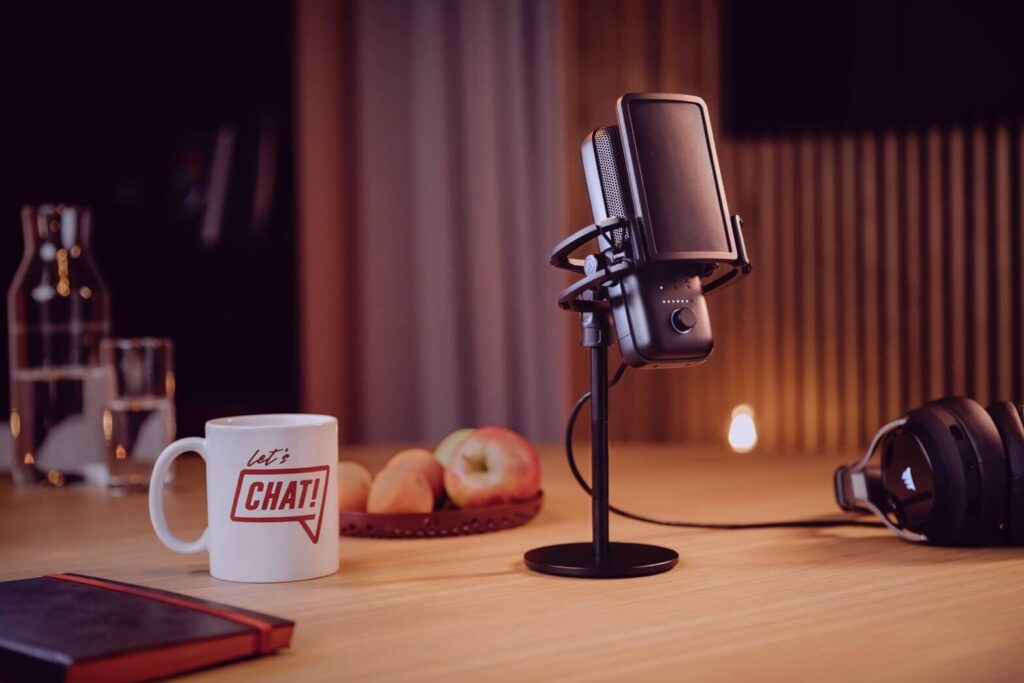 When you look at these devices, the similarities in the design are probably the first thing you notice. Besides the additional knobs and buttons on the Wave 3, they are quite literally the same.
One of the reasons why this design is loved by many is the portability of the microphones. It's very sturdy but very lightweight, so it's easy to carry around, and you can be sure that it won't break on you that easily. Also, if you need to sometimes change the place that you're streaming from, everything could be done very easily.
The Elgato Wave 3 is a very high-quality mic. The outside of it is a black eggshell finish, so it is a very nice design to have as a part of your setup. It also comes with a stand, which is very nicely weighted, so you'll know that everything will stay stable and in place while you're doing your thing.
Another great and helpful thing is that the mic can swivel in whichever direction you want, so even if you wish to change the placement of things a bit, the mic will be able to move how you want it to, and it will still pick up on everything you need it to.
The stand is detachable, though, so if you need the mic to be moved and placed on a shock mount, that can be done easily, too. It can be put on a floor stand or a boom arm, so whatever you're used to working with is going to work well with this, as well.
While Wave 3 and Wave 1 are quite similar, Wave 1 is designed to be more of an entry-level mic. It does have many of the same functions. However, because it's designed with fewer buttons, it is not the perfect design for a streamer. But, it also comes with a stand and everything that's needed to place it on a boom arm. And, the overall product quality is more or less the same, as it is sturdy with the great build quality, too.
Another slight difference in the design is on the control panel since Wave 3 has LED lights above the control knob. This is because it has more features than Wave 1. For example, Wave 3 has a mute function, while Wave 1 does not.
When you buy these mics, they come with an included adapter in the package, so you don't have to worry about that, either.
And finally, these devices are both plug-and-play, and they are compatible with a wide variety of software and operating systems, so whatever you're using, you just plug the cable in, and everything will work.
Connection
Both of the microphones come with USB C port type of connectors, so they can easily be connected to whatever type of computer you need it to. Besides being connected to the PC with the USB cable, you can also get an audio signal from the computer, which is unique.
This will make you able to blend the signal from each thing seamlessly since it's very likely that you're using more than one audio source. This way, your voice will mix with the game and everything else. And, you could also hear everything on either your headset or the speakers.
FAQ
What is the difference between the Elgato Wave 1 and Wave 3?
There are some differences between the two. However, they are not that big, especially considering what you need the microphone for.
They are very similar, but Wave 3 has some additional features – like the LED strips on the control panel and additional knobs that you can control the audio with. Also, it has a mute function that Wave 1 does not have.
Finally, Wave 3 works with a 96 kHz sample rate, and Wave 1 works with 48 kHz, so it can be better to pick up on details. Besides that, they are the same.
Is the Elgato wave 1 or 3 better?
Overall, the Elgato Wave 3 is a better choice since it has some additional features and is a bit more up-to-date. It is a bit more expensive, however, the price difference isn't huge, and if you are a streamer, it will be very much worth it.
But, if you don't need the additional features, then the Elgato Wave 1 will serve you just as well.
Is wave 1 worth it?
The Elgato Wave 1 is a great microphone, and it's plug-and-play, so it's very easy to use for every kind of customer.
It's a great device, and you will be able to get high-quality audio out of it. And it is also a great design that will last you for quite a while.
It's very lightweight and easy to move around, so it can go with you wherever you might need it.
When did the Elgato wave 1 come out?
The Elgato Wave 1 came out in June of 2020, so it's still kind of new and definitely up to date with everything you need it to be. If you like it, then its release date shouldn't worry you. It will be a great choice and worth the price, as most Elgato devices are.
Conclusion
Overall, the final conclusion depends on what you search for.
Assuming that you're a streamer, it will definitely be more of use to purchase Wave 3. The price difference is there; however, $20 probably won't make the most significant difference on your bank account, and you will get a way better device for your streams.
Since the audio is very important to have a satisfied audience and a good quality stream, you should definitely think about something like Wave 3, as it will make it much easier for you to work everything out. Having an additional software window open will most likely just cause you more annoyance.
If you don't have that much of a detailed setup, and you don't need all the additional features that the Wave 3 has, you will definitely get the good quality sound that you hope for.
But all in all, since the price difference is so small, I have to say that Wave 3 is the better option to go for.