You have probably heard of the term analytics in the context of Instagram, as it is thrown around quite a lot. But you might not know all the nuances surrounding this topic.
My goal with this post is to use my experience managing multiple Instagram accounts to clarify everything regarding this topic, helping you grow your account even further.
First, I will cover the most important analytics for Instagram and how to check them. After that, I will talk about the most important analytics apps and their features.
Most Important Analytics for Instagram to Track
As you will come to see, Instagram influencers have come up with many sophisticated ways of tracking their growth and performance. These are most commonly called Instagram metrics and can be divided into a couple of groups.
The next few sections will cover Instagram metrics, from the least to the most important ones:
Account Metrics
The main thing to pay attention to regarding Instagram accounts is the overall account performance. This is easily tracked by:
The engagement rate, which shows the number of followers the account reaches
Follower increase rate, which tracks the amount of lost and gained followers over a certain period of time. Most accounts grow at the rate of 1% per month.
Best times for posting. This metric takes into account which time of the day brings in the most engagement from followers.
Knowledge of target audience. Knowing the exact interests and needs of your audience demographics is essential. This will help you bring the best relevant content, which will have the most success.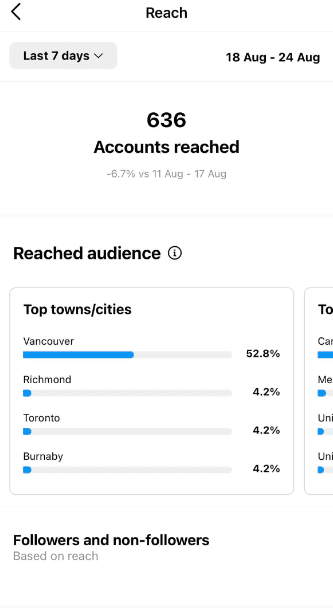 Post Metrics
Post metrics matter and are the second most important metric. Seeing a post's performance allows you to predict what kind of post will work well in the future. Here are some post metrics:
The most talked about post metric is engagement rate. It counts the percentage of the audience that has interacted with your post. It can be checked using apps, but it is most commonly checked manually.
The rate of comments is another big thing. We can look at comments as a subcategory of engagement, although it pays to view them as a separate entity. Having a good amount of comments is important for having a strong community.
The amount of views is also essential. It is the most telling measurement of how well your content is performing.
Stories Metrics
Instagram stories are another staple of Instagram. They are great ways to update your followers on recent happenings and to promote temporary stuff. As such, they are really important for your Instagram account, and you should definitely know how to track them:
Here are the two simple metrics to track how well your stories are performing:
The story engagement rate is useful for understanding the number of followers your story has reached.
Another important metric is the number of full views. It is always good to know which content has performed so well that a user has watched it till the end.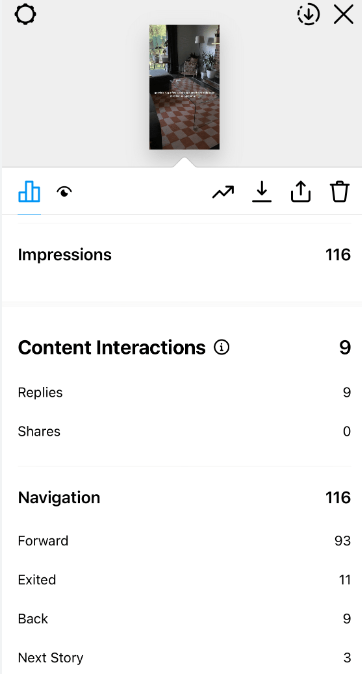 Reels Metrics
When it comes to reels metrics, there are three things to follow:
The number of reel shares will tell us how many users liked the post enough to share it. This is big since Instagram counts shares, and the more shares a reel has, the more it will be pushed to new users.
Then there are reel interactions. These are some basic things like the number of likes, comments, shares, and saves. Following these and comparing them to other posts is key to understanding what content works and what does not.
Finally, the number of full views. Having users watch content till the end is the final goal. Knowing which users have done so and why will definitely help you grow in the future.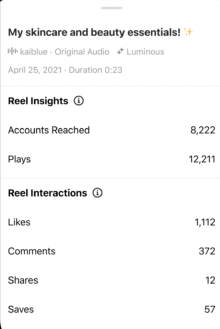 Checking Instagram Analytics
Now that you know what analytics are important to track, the next reasonable thing for me to do is to show you how to track them.
On the Mobile App
When you just want to get quick and detailed Instagram insights, using Instagram's mobile app is the way to go. The app does not allow you to export your analytics, but it can serve as a great overview.
Here are the steps to check Instagram analytics in the app:
Launch the Instagram app and go to your profile.
Open the Professional dashboard, then click See all that is next to Account insights.
Now you can see the overview for all your content. This includes accounts reached, engagement metrics, content shared, and your number of total followers. There is also an option to choose a timeframe for your statistics.
If you would like more in-depth stats for any of these, you can simply click on the right arrow next to the relevant category.
On Instagram Website
Using Instagram analytics tools on mobile is great. They provide important data on the go, but if you want more detailed insights, you will definitely need to use some other methods.
There are two methods we can use to gain more Instagram insights on desktop, using the Instagram website and using the Meta Business suite.
The main Instagram analytics tool is not available on the Instagram web version, and the most you can do is click View insights under a post. This will prompt a detailed popup screen that lists total shares, like, saves, comments, and so on.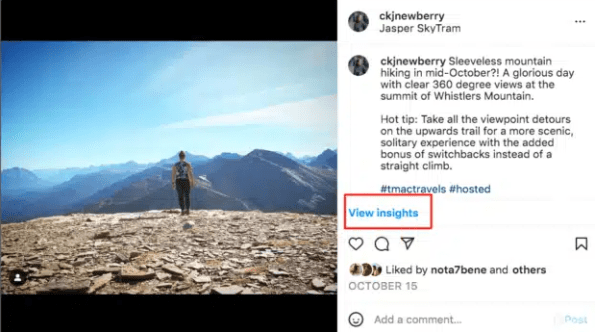 The second thing that will give you the most Instagram insights is Meta Business Suite. Once you open this tool, you will see high-level insights for Instagram and Facebook. There will be a menu on the left that allows you to get more detailed Instagram metrics.

10 Best Instagram Analytics Tools
1. Hootsuite
Hootsuite is one of the go-to apps when it comes to tracking and growing your Instagram account. They are experts at tracking Instagram analytics and advertising.
You can use this service to schedule posts and publish them automatically, track and monitor activity and trends, and manage messages from multiple social channels.
Hootsuite pricing starts at $49 for 1 user and 10 accounts and goes all the way up to $739 for 5 users and 35 accounts. You can also negotiate larger plans with them.

2. Pixlee
Pixlee is a marketing agency that claims to perform word-of-mouth marketing on a large scale. They offer many services, but the one that stands out the most is their "Influencer Marketing" one.
Pixlee's "Influencer Marketing" campaign can help you discover relevant competition and build brand awareness with target audience demographics. It manages and measures campaigns in order to fully track the ROI of your influencer campaigns.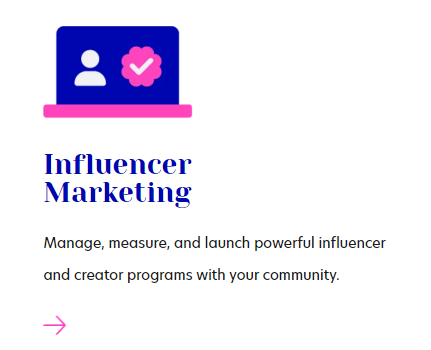 The company does not list any prices on its website, but you can fill in a form for a demo and have them contact you with their rates.
3. Crowdfire
Crowdfire is another popular choice for many creators looking to grow their Instagram following. Their plans give a great bang for the buck, and they start at $0.00.
The free plan will allow you to schedule posts on 3 accounts for free, 10 posts per account. It also comes with unlimited competitor tracking, where you get curated feeds from all kinds of social media and websites.
This service also has Instagram analytics tools that can track data from 1 to 90 days. You can track your analytics or that of competitors. The length of tracking depends on the subscription you choose.

The highest-paid plan for this service is only $74.98 a month. It allows you to link and manage 25 accounts at once, schedule and auto-post 800 posts, track 20 competitors per account, and more.
4. Sprout Social
Sprout Social is a major player in the Instagram marketing space. They offer services in neatly organized categories: listening, publishing, engagement, and analytics.
Listening is developed to help you gain actionable insights about the most recent trends.
Publishing allows you to plan, organize and publish content with your team across all social media.
The engagement category creates a streamlined inbox that features all your social media content for monitoring.
Analytics pulls all the data from your social media of choice and displays it with well-designed, simple graphs.
This service certainly charges a premium price, and it starts at $249 per month, while the most expensive plan is $499 per month.
5. Minter.io
Unlike other websites that offer many marketing services, Minter.io specializes mostly in Instagram analytics tools.
The first thing you will notice about this website is that it has an extremely simple and refreshing interface. Their tools work the same; they are detailed yet comprehensive and easy to use.
Minter.io is great for agencies, businesses, and brands. You can use it to track Instagram analytics for posts, stories, and your profile in general. All data points can be extracted in a file and opened via tools like Google Docs, Word, etc.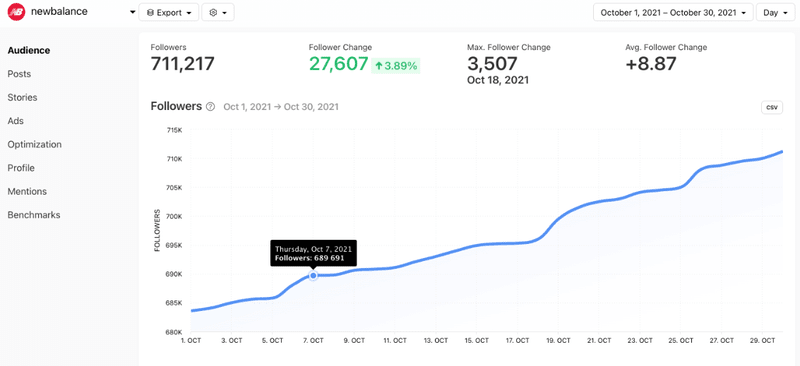 The service is relatively limited when compared to some of the already mentioned apps like Sprout Social, but it is reasonably priced.
The price for the starter plan starts at $9, while the most expensive plan is $39. The starter plan includes analytics, email reports, and audit scores.
The more expensive plans will give data export options, adding team members, faster data updates, Instagram hashtag analytics, and so on.

6. Rival IQ
Rival IQ is another big Instagram marketing service that offers a great variety of Instagram analytics tools and resources.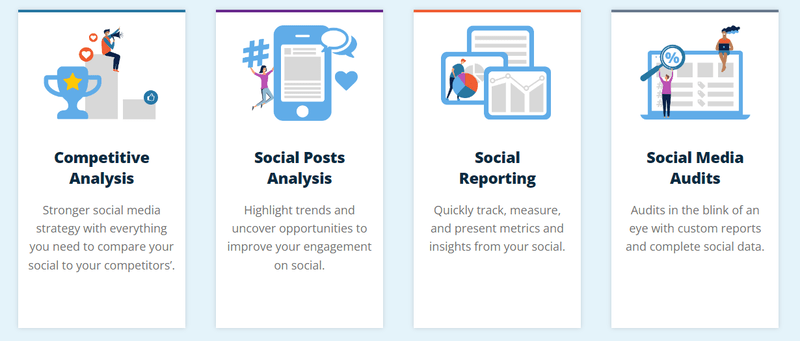 The main selling point for Rival IQ is that it is really easy to use, which is made clear by their slogan, "Powerful social media analytics. No data scientist required." The efficiency is made up with a hefty price.
Rival IQ plans start at $239/month. This plan includes 10 tracked companies, 6 months of data history, and 1 user account.
The second plan is $329/month, and it tracks up to 20 companies, has 12 months of data history, and allows for 2 user accounts.
The highest-paid plan is priced at $519/month it can track 40 companies, has 24 months of data history, and allows up to 5 user accounts.

You can pay for these annually and save 15%.
7. Later
Later is one of the platforms that stand out the most in the online marketing space. You will understand their professionalism as soon as you land on their well-crafted website home page.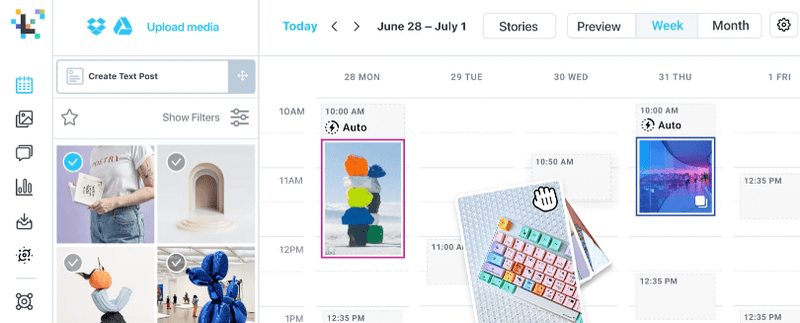 The unique feature that later possesses is creating bio links that can be used on any social platform. The link will usually be a page with other links which will connect your audience to your websites and other social media accounts.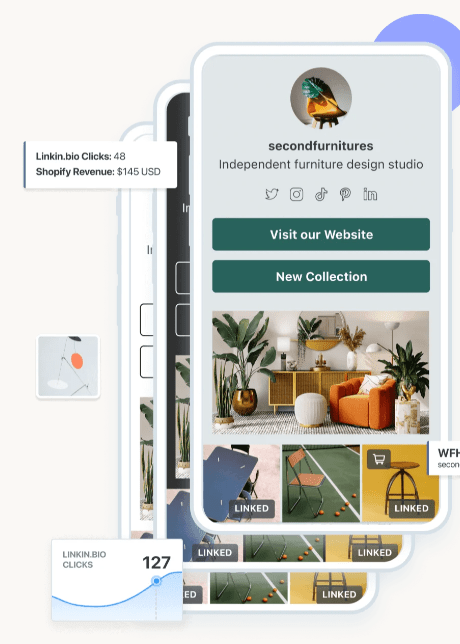 The bio links are highly customizable, and you can make them unique and true to your brand. They also have plenty of analytics to see how well your links are performing.
Other than these amazing bio links, they provide all the most common services, such as scheduled posts and analytics tools.
Later pricing starts at $18/month. This plan includes bio links, 1 social set (Instagram, Twitter, Facebook, etc.), 30 posts on each profile from the social set, and 3 months of analytics history.

The slightly more expensive plan costs $40/month, and it includes bio links, 3 social sets, 150 posts per social profile, and 1 year of analytics history.
The most expensive $80/month plan features bio links, 6 social sets, unlimited posts, 1 year of analytics history, and live chat support.
8. Smartmetrics
Smartmetrics are one of the best free Instagram analytics tools. They offer an insane number of Instagram insights, 30+ Instagram metrics for accounts, and 20+ hashtag metrics.

This tool can check followers' geography, demography and age, engagement rate, and competitor analytics. They also offer the option to export PDF & CSV data.
Smartmetrics can be used as a free Instagram analytics tool for 14 days, and if you want to use it longer, you can pick one of their cheap plans.
The cheapest plan is $9 per month, and it can track analytics for 3 accounts. These accounts can be yours or competitions'. The most expensive plan is $39 a month, and it can follow up to 15 accounts.
The great thing about Smartmetrics is that even the cheapest plan has competition tracking, which is rare among these types of services. Another great thing is that they offer a 25% discount if you purchase an annual subscription.
9. Hypeauditor
Hypeauditor is a tool that aims to improve key Instagram metrics by utilizing the latest machine-learning technologies. It can analyze all analytics to determine fraudulent and fake engagement.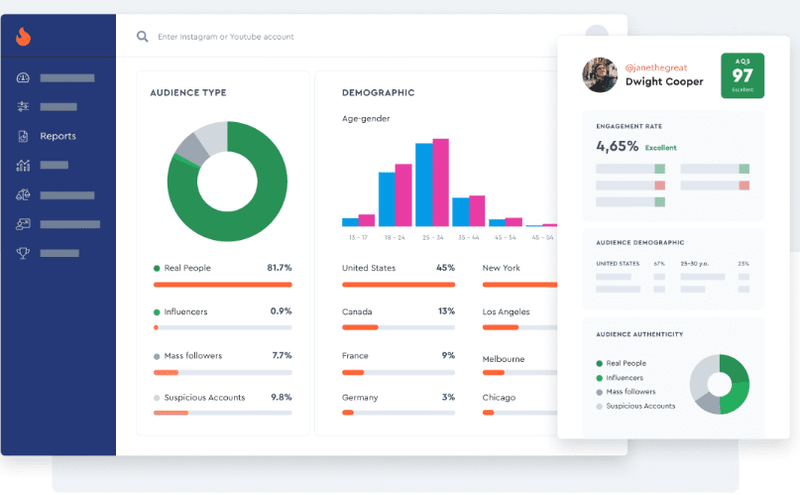 Hypeauditor's vision system can analyze audience gender and age by using visual detection technologies. This is definitely a novelty in this space, but it is something that is extremely useful, and we will probably see it a lot more in the future.
There is no official public pricing for this service. To purchase it, you would need to fill out a form at the Hypeauditor website and wait for their team to get in touch with you.
10. Analisa
Analisa is another great app that can pull free Instagram analytics and key metrics. Their website features 3 tools: profile analytics, follower analytics, and hashtag analytics.

To get your free sample, simply put your username in any of the three boxes that will be provided once you land on the Analisa website. You can use the app once a day, and if you would like to use it without a limit, you would need to pay for a subscription.
Conclusion
Analytics is the biggest part of growing a successful and healthy Instagram account. Tracking and understanding analytics helps us understand what works and what does not. We can track analytics with Instagram's inbuilt tools, as well as using third-party tools.
When it comes to picking the best tool for Instagram analytics, it mostly comes down to how many accounts you are managing and your budget. For bigger campaigns with lots of accounts, I would suggest Hootsuite, and for smaller influencers, the "Later."
FAQ
How do I get Instagram analytics?
There are many ways to get Instagram analytics. You can check them via the professional dashboard on the Instagram app or use third-party services like "Later" and "Analisa."
How do you analyze followers on Instagram?
The easiest way to analyze followers on Instagram is by using the website "Analisa." The website will have a box where you can enter your Instagram username. After filling out the box, it will provide you with a follower analysis.
What are the best analytics tools for Instagram?
For small companies and agencies, the best analytic tools are provided by 'Smartmetrics" and "Last." For bigger companies, I would recommend "Hootsuite" and "Sprout Social."
Are insights on Instagram free?
Insights on Instagram are completely free. You can access them on the Instagram website, where there will be a blue button named "View Insights."