YouTube emotes, as well as Twitch emotes, are an automatic bonus for people who participate in your live streams. You can create them to fit your brand and shape the culture of your community.
---
To be able to add emojis to your YouTube channel, you must have a partnership status. To obtain it, you need to have at least one thousand subscribers and at least four thousand confirmed watch hours in the last 12 months.
The Best Places for Custom YouTube Emotes
1. Own3d
2. Ask your subscribers to help you out
3. Facebook stream groups where you can find online designers
---
Today, I will talk about YouTube Emotes!
Unlocking Emotes on YouTube Gaming
To add emojis to your YouTube Gaming channel, you must be a YouTube partner. Follow the steps indicated below to become a partner:
You'll be able to download all four emojis straight away after qualifying. You may be able to stream more if your viewers subscribe to your videos, depending on your settings level controls to reject data, YouTube google uses.
In addition to emotes, YouTube provides six badge slots, for you to customize, and for your fans so that they can indicate how long they've been a fan of your channel. The categories are different, one month, two months, six months, a year, and two years.
Attracting Subscribers Using Custom Emotes
Emotes that are well-designed entice people to subscribe to a channel. They can utilize the emotes to spam them in chat, become a visible part of the community, and possibly use them in other channels.
Emotes are also the human element of subscriptions, which the streamer sets up to encourage viewers to get more involved in their material, so make sure you consider giving emoji names.
Youtube Emotes Designer – Where and How to Find them?
Emotes that have been professionally made are fantastic for your YouTube channel. Examine several portfolios to choose a designer whose style you like. Here's a list of emote designers you should look into:
Own3d
Own3d Premium themes and excellent animations and settings show personalized content that will spice up your live streams.
Hundreds of purpose-built emotes are available from Own3d to keep your audience engaged and site as well as help your channel stand out. Above all, they can develop new ones, deliver and measure them just for you.
*Use code STREAMMENTOR for a 50% discount*
Friends or Followers?
You'll eventually discover a friend or follower who wants to help you in making custom emotes for your stream. Tell them what you want and see if they can make it happen.
Facebook Stream Groups
If you need an online designer, be sure they've been confirmed by the group's moderators or have references. You don't want to be scammed, so keep that in mind, to deliver and maintain services, like tracking outages and protecting against spam, fraud, and abuse measure audience engagement.
Personalized & Content and Ads
The ads show personalized content and advertisements can be based on those items as well as your online behavior, or activity like Google searches and YouTube personalized content.
More relevant results and recommendations, as well as a personalized YouTube homepage, are examples of personalized content and advertisements. Depending on your Google and browser settings, the effectiveness of ads shows personalized or generic content and will display tailored information.
Web for non-personalized content and advertisements, variables like your location and the material you see may be influenced by google uses and data. (ad serving is based on general location personalized content ).
Personalized or generic content and ads include things like more relevant results and recommendations, a customized YouTube homepage, and ads that are tailored to your interests.
Click "Customize" to review options, including controls to reject the use of cookies for personalization and information about browser-level controls to reject some or all cookies for other uses.
You can also visit g.co/privacytools anytime as well as engagement and site statistics to understand how our services work.
Dimensions of YouTube Gaming Emotes
You must post an emoticon to YouTube that is at least 32 pixels by 32 pixels in size for data to deliver. The file size must be under 1MB and in JPEG or PNG format.
In comments, the emote will display as a 14x14px picture, and when people are speaking live, it will display as a 16px by 16px graphic.
YouTube Gaming Emote Design Strategies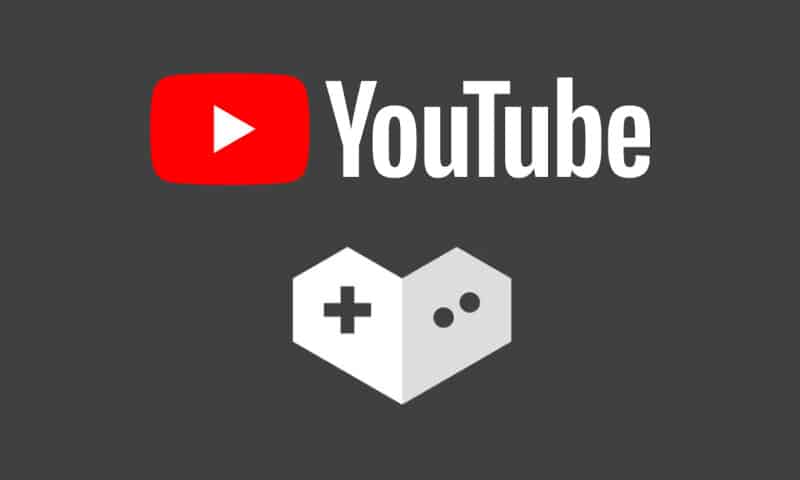 Because YouTube emotes are one of your brand's main selling points, come up with innovative concepts for them.
Create services and develop new contexts that you can utilize while keeping referencing your style and content. Above all, make it attractive to the eye.
Before you make your first emote, play around with a few other concepts and look deeper into the videos you watch every day.
Your audience will be able to give you their suggestions as you develop as a broadcaster, making this process much more doable. When developing your designs, keep the following points in mind:
1. Emotes to make a big impact in a small space
Keep in mind that emotes are small and may not be able to detect fine features or shading. Maintain a basic overall design.
Mixer, YouTube Gaming's rival, suggests that broadcasters utilize an 8-bit design approach, which works across platforms. This might also make you think of old-school video games.
2. Colors to use when making live streams
Consider a design that will be influenced by things like both light and dark backgrounds if you live broadcast on a server with settings to switch between light and dark backdrops.
Twitch, a rival of YouTube Gaming, suggests drawing a thin border of off-white around the emote, to improve the quality of our services.
They recommend using the color code #F1F1F1 for 1px. When in dark mode, the outline is visible, and the color isn't distracting when in bright mode.
Choose hues that will draw attention. Make sure they're linked to your band and easily identifiable, but vivid colors will stand out more in such a little space.
3. Use up most space when adding custom badges/emotes
When creating your emoticon, make sure to "fill in" as much of the available space as possible. When you (or your graphic designer) build in that square, get as close to the edge as possible.
The image will seem "larger" once you adjust it to the proper size.
BetterTTV may preview your emote using your YouTube Gaming account before you submit it. You may view it at the right size and make any required changes before you submit your videos live.
4. Emotes are a fantastic method to keep your stream community's traditions alive
Create an expression to celebrate a catchphrase or an "inside joke" that has evolved through time in your group. This is an excellent method to express gratitude to your viewers for their donations, and it's something they'll want to do regularly.
It's also an excellent method to market your company. Newcomers to your channel will want to learn how to use the emote once they see how much fun your viewers are having.
They'll want to use it to fit in with the rest of the group eventually, and you'll get new members watching your videos. Also, consider adding an option to use cookies and data for improvement.
5. Emotes inspired by you or your content
Make emotes depending on the content you're currently viewing and your location ad serving, particularly if it focuses on one or two activities.
You may also custom emotes based on interests or fandoms that you discuss with your audience. These emotes will have a unique look that relates to your channel and will stand out if your subscribers use them on other channels with similar personalized content.
Even if you're not online, this might help you gain a few subscribers.
6. Simplicity is key when it comes to YouTube gaming emotes
Keep in mind that simplicity is essential. When making custom emotes, use thicker lines, a detail that will only display in all emote sizes, and high color values to maximize the appearance.
What Shouldn't You Put on Your Emotes?
Make sure to follow your video streaming platform's, YouTube Gaming, standards. Create no emotes that are sexual or violent, are linked to drugs, or may be used to harass someone in a derogatory manner.
Maintain a safe and comfortable environment for everyone to reduce fraud and abuse measures.
How Do Emotes Help in Advertising Your YouTube Channel?
You may utilize emotes to advertise your YouTube Gaming channel once you've finished creating them.
Personalized or generic ads depending on what you prefer, are one way to promote your stream but, consider allowing your viewers to vote for new designs.
That is a wonderful method to see if your message is resonating with your target demographic.
Share your emotes on your social media accounts once they've been authorized, such as Facebook, and Instagram, then continue to YouTube, Google, and any other options you have at the moment.
Don't be excessively self-promotional. Instead, express your delight, and know your company before you continue with anything excessive.
The effectiveness of ads can be based on the number of your subscribers which will increase in time as you explore more through google searches and videos.
Conclusion
On your YouTube Gaming channel, having unique emotes is a wonderful approach to growing your audience. You can always replace an emote if you find it isn't being utilized or isn't popular.
Continue to listen to your viewers and provide them with the resources they require to stay engaged on your channel.