While Nintendo Switch is a new console and Wii u pro has been around for almost ten years now, their control sticks are still quite compatible, surprisingly.
That doesn't mean you can just plug and play with a decade-old controller, however.
Instead, you will have to do some tweaking in order for Wii U Pro Controller work on Switch, and here is how.
Does The Wii U Pro Controller Work On Switch?
Using a Wii Pro controller on the switch is perfectly feasible, provided that you have an appropriate adapter.

The best one to use is a USB-C to USB-A controller, of which there are quite a few on the market, and they are also very cheap.
Alternatively, you can use a USB-C hub, though this can be difficult if you intend to carry your Switch with you, so you should have both options available to you.
Beyond physically connecting the two devices, you are going to have to find a way to connect your old Wii controller to the new switch console to play the games.
To do this, you are going to need another piece of hardware, a controller adapter. Once again, these are quite plentiful, and finding a serviceable one online should be pretty simple.
Now that you have all the peripherals you need, all that remains is to actually set up your Wii U pro controller.
How To Use A Pro Controller For The Switch?
First, you will need to connect your USB-C adapter to your switch (if you plan to use it as a handheld console) or to connect it to your switch dock if not.
Afterward, connect your switch controller adapter to the switch dock and follow its setup instructions. It will show you everything you need to connect your Wii u pro controller to the console.
The penultimate step is to navigate to the system settings of your switch console and check for any changes in the controllers.
Choose the newly appeared Wii u pro controller, test it out, and you will be ready to use this amazing controller to play any switch games you want.
Still, do not expect the game experience to be the same as if you were using the original switch pro controller, as the difference in age between these two Nintendo controllers can be felt in the technology that powers them.
One thing to note is that you are still going to be able to stream Switch to Twitch no matter which controller you are using, provided that you have a Wii U capture card.
Can You Replace The Wii U Gamepad?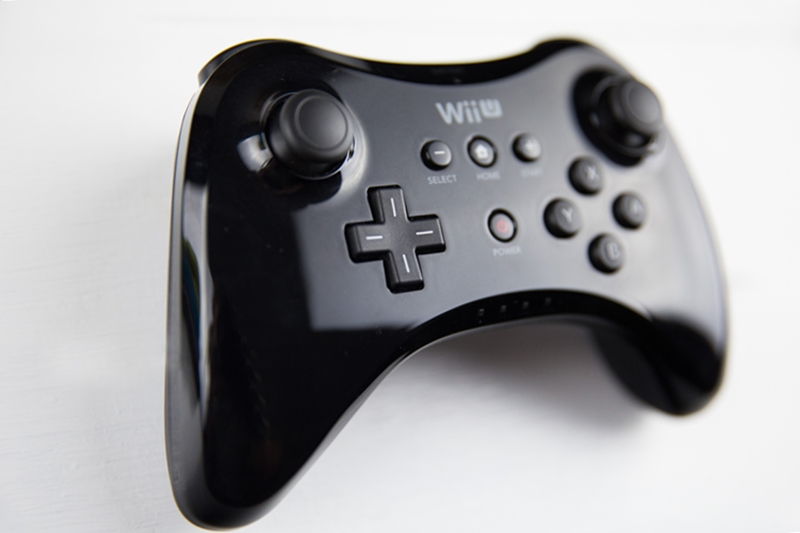 Replacing a Wii U gamepad with a different device sadly isn't possible as Wii U is specifically designed for this gamepad. However, nothing stops you from simply buying a new gamepad controller in place of the broken one.
Your local store is likely to have one of these, and if not, they are nearly always available on stores like Amazon and eBay, making them quite easy to come by. Just be sure that you are buying your gamepad from a reputable seller.
Explain that they can buy the new one.
Conclusion
If you are willing to sacrifice some quality in favor of nostalgia or simply have an unused Wii U Pro controller lying around, using it with a new switch console is quite simple.
Still, there will be a visible downgrade in terms of performance as this console is quite old.
FAQ
How many pro controllers can connect to Wii U?
Nintendo Wii U is an amazing console for multiplayer games, primarily due to the fact you can connect up to 10 Wii u pro controllers to it at once, allowing a large family or a group of friends to play all together.
How long does the Wii U Pro Controller last?
If you take good care of your Wii U Pro controller, it can easily last you for years. What you need to care about the most are the batteries, as they can sometimes cause significant damage to the controller if it is left unattended for too long.