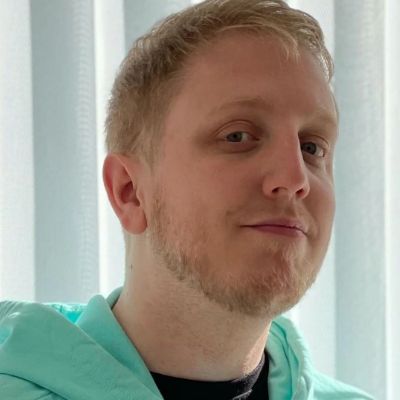 | | |
| --- | --- |
| Full name: Philip Watson | Education: No data |
| Date of birth: March 1st, 1988 | Height: 5′ 11″/ 180cm |
| Place of birth: United Kingdom | Weight: No data |
| Current residence: Newcastle, UK | Estimated net worth: $800k |
Who is Ph1LzA?
About, History, and Net Worth
Philip Watson, better known as Ph1LzA, is a British content creator, video game streamer, and a famous Youtube star primarily known for his Minecraft videos. Today, I'll talk about Ph1lza net worth.
With several profitable avenues and a lot of attention his online personality garners, Ph1LzA is one of the most successful British Minecraft YouTubers.
Naturally, such a level of recognition results in significant revenue. Let's find out how much!
Ph1Lza Net Worth
Ph1LzA's estimated net worth is around 800K USD. Most of this wealth originates from his Youtube channel, but his twitch channels and merch store also contribute quite a bit.
As his sub counts across all platforms continue to increase, his net worth is expected to rise as well.
But before we get into Ph1lZa's income in more detail, let's take a look at the person behind the channel.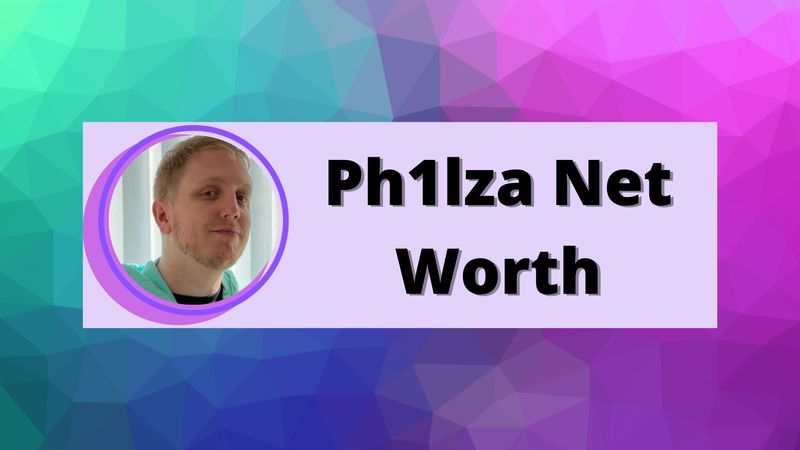 Ph1LzA's Youtube career
Ph1Lza's Youtube channel has long been synonymous with Minecraft hardcore gameplay, with his videos attracting much attention on the platform. He currently coasts over 3 million subscribers on the main Youtube channel, Ph1Lza, and is expected to gain more as time goes on.
A large part of Ph1lzA's Youtube channel are highlights from his Minecraft hardcore survival series. He played on the same Minecraft hardcore survival file for almost five years before he finally died in 2018, garnering a lot of attention from the fans of this sandbox game.
Due to the popularity of his videos, Ph1lzA makes quite a bit of ad revenue on the channel. Furthermore, the channel also serves to attract attention to Ph1lzA's streams on Twitch, where he can get direct fan donations and earn even more money.
Ph1lzA's Twitch career
In addition to his hugely popular Youtube channel, Ph1Lza also has an active streaming career. With over 4 million followers on Twitch, he is one of the most popular Minecraft streamers out there.
An essential part of Ph1lZa's streams is his hardcore Minecraft worlds, one of which lasted for several years and was the primary source of content on his Twitch channel.
Unlike most other players and streamers who do it in the sandbox, PhiLzA builds epic Minecraft projects whilst playing hardcore mode.
The years of Minecraft hardcore worlds have made him not just a very popular full-time twitch streamer but also an incredibly skilled player, to the point where he was invited to join the biggest Minecraft community in the world, the Dream SMP server.
As one of the biggest Minecraft content creators, Ph1lzA earns quite a bit of money through Twitch subscriptions and payouts, as well as from direct bit donations by those same Twitch subscribers.
Ph1LzA's brand deals
It is currently unknown whether Ph1lZa has any signed sponsorship deals as he keeps these things private, but it is highly likely that we will see such deals in the future as his channels are constantly growing in popularity, making him an excellent option for any gaming-related brand in search of advertisement.
Ph1LzA's merch store
What is known, however, and quite popular at that, is Ph1lzA's merch store. This online store sells various items with his recognizable logo, such as bags, clothing, and more.
The store has been in business for several years, significantly increasing Ph1lzA's net worth by catering to his adoring community.
Conclusion
With a long-lasting and successful presence on both Youtube and Twitch, Ph1lzA is one of the most popular British Minecraft YouTubers, with a proven net worth of around $800K. This number will continue to rise in the future, however.
FAQ
Does Ph1Lza have a job?
Ph1lZa is, in a way, self-employed. He has no need to hold a traditional job with two channels with several million followers across two different platforms. He is the one that employs others through his merch store and other mechanisms that keep his stream up and running.
Is Ph1lzA a millionaire?
No, Ph1lzA has yet to reach a net worth of $1 million. However, with an 800 thousand dollars net worth, he is pretty close and will likely cross that line by the end of 2022 or early 2023.
What brands is Ph1lZa affiliated with?
Ph1Lza currently has no active brand deals. Regardless, he makes money from his merch store, which is perhaps even better for him as he keeps a larger percentage from each sale, allowing him to make more money than he otherwise would.