A blur filter in your OBS Studio can improve your video quality highly, whether you only want to have some blurring parts or completely blurred background.
There are many reasons for having an OBS blur on your screen during a live stream, and it's actually really easy to set it up in your OBS Studio.
So, without any further ado, let's dive right in and ensure that you never have the same problem with blurring in OBS ever again!
Adding Blur Filter In OBS Studio
Having blurred parts of your videos when live streaming is a great thing to do, and fortunately for you, it's very easy to put that up.
As you don't need any other additional information for doing this, let's get to the steps for setting up a blurring filter.
1. Downloading StreamFX
The easiest way to go about this is to use a plugin for OBS called SreamFX.
It's free to download, and you don't have to search for it; you can just click here, and it will take you to the page where you can get this software from.

On the right side of the page, the first thing you'll see is the latest version of SreamFX, and that's exactly what you should download.
Now, you have to scroll down and find the section that's called Assets since that's where you'll find all of the different versions for different operating system options – Windows, Mac, or Ubuntu.
You should now download the one that's made for your system from this website.
To have this extension installed, you should open it in the folder that it is downloaded to and just double-click on it.
Before doing this, one thing to do is to ensure that your OBS is not open.
After this is done, you should have the extension installed on your computer.
2. Open OBS
Now, you'll want to check whether StreamFX has been added to your OBS.
To do this, you'll just need to open your OBS and see whether there's a panel for it on the top bar in OBS.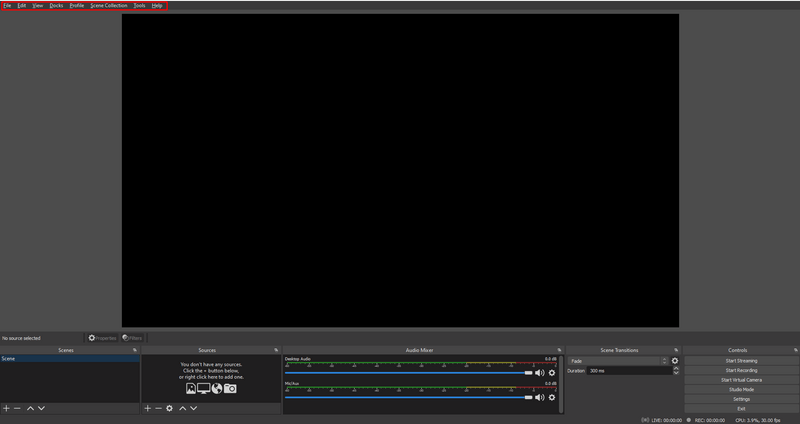 3. Adding The OBS Blur Filter To Your Stream
After the StreamFX has been installed, it's time to finally add the OBS blur to your content.
The first thing to do is decide which OBS source you want to have the blur on it.
You can put it on your display and your game, or you can set it on your camera input, maybe creating a completely blurred background.
Once this is decided, you should then right-click on that media source and select the Filters button, then click on the + icon, then on Blur, and then you'll need to give a name to your blurring filter.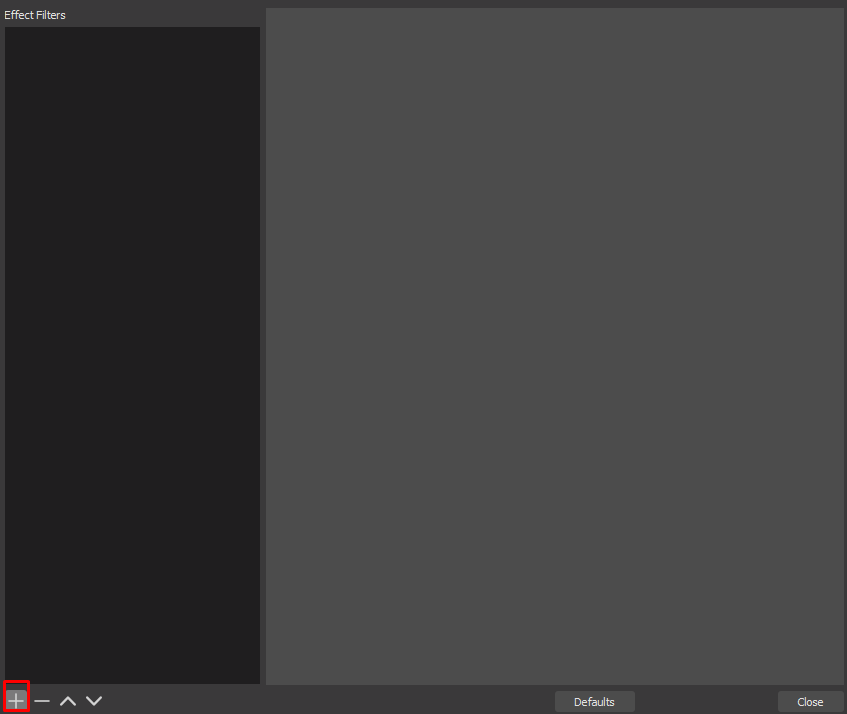 You will also need to choose what know of a blur you want to have on your window since there are multiple kinds in this program.
You can decide between box, box linear, Gaussian, gaussian linear, and finally, dual filtering.
Most streamers go for dual filtering since it won't take too many resources from your PC, while things like gaussian linear will take more resources.
When you set the dual filtering option, just know that it will blur the whole source, so the entirety of the screen on your video will be blurred.
You need to click on the Apply A Mask button to change this and have only a certain part blurred.
Using sliders and dragging them, you will be able to set this filter on any part of the video that you want.
Best Blur Effect Plugin For OBS Studio
While there are various different options to go for when it comes to blurring plugins for your OBS Studio, the best one is the StreamFX filter.
The main reason why this one stays the best is that it comes with a lot of different filters that you can use on your video and up its quality.
This plugin is made for OBS Studio, so in case you use a different streaming software, you will have to find something else to put on your video content.
However, all of these plugins work more or less similar, so it probably won't be a problem to find your way around it and set it up.
Reasons To Get OBS Blur Filter And A Blurred Background
There are a few reasons why having a blurring filter can be beneficial for both your streams and your YouTube videos, and I'll discuss all of them now; after reading them, you will probably be even more inclined to get one for your streams.
Firstly, cameras can have a bad habit of focusing on things that shouldn't really be in focus.
The main thing that should be in focus in streams is the streamer, not something that's in the background.
When you add a filter, those things will be blurred.
This can be a problem for both streamers and YouTubers, but if you mostly stream, then you have fewer options for dealing with this, as everything is broadcasting live at that moment, without really a chance for dealing with it in post-production.
I don't have to stress and give any additional information about how irritating that can be for both your audience and yourself.
Secondly, the space behind you shouldn't be that important in your streams, and if your webcam is catching it on record, it can feel a bit overwhelming.
The third thing that these filters are useful for is related to blurring out private information that you don't want to get out.
Or, if you've filmed somewhere that's outdoors, you will probably want to blur out some children that might be running out in the world and getting in your display, for example.
As you can see, there are many uses for filters that blur out things from content, so there's no reason why you shouldn't have the option on hand.
Conclusion
Having a blurring filter when recording has a lot of effectiveness in terms of keeping out any detail you don't wish to be the focus of your camera.
It's easy to get this plugin for your computer, and with the ability that it gives you, so there's not really a reason not to use it, especially if your camera has a tendency to focus on details that it shouldn't.
Suppose you use another streaming software instead of OBS. In that case, it's usually equally simple to create the blur filter and capture only what you want on your stream, so don't worry, just look into your settings, and it will probably be very intuitive to do it.
FAQ
How do I blur in OBS?
The best way to have the blur effect in your OBS is to open your browser and download a plugin for OBS called StreamFX.
With this plugin, you will be able to add different kinds of blur filters to your streams.
Can you blur faces in OBS?
Yes, you can blur faces in OBS.
In order to have any kind of blur in OBS, you have to download an extension called StreamFX, and since you do, you'll be able to add in different kinds of blur, and the face blur option will be one of them.