Streaming Xbox One games have always been something I wanted to do. And after I discovered the Twitch app on Xbox One, I realized that streaming on an Xbox one console isn't hard at all.
You don't really need an expensive device like a capture card or a fancy computer, you just need an Xbox one, a Twitch account, and a few minutes. I will talk about how to stream on Xbox One today.
In truth, to start streaming your favorite Xbox one games, all you need to do is:
Post 2 of 9 in the PS4 and Xbox
How to Stream on Xbox One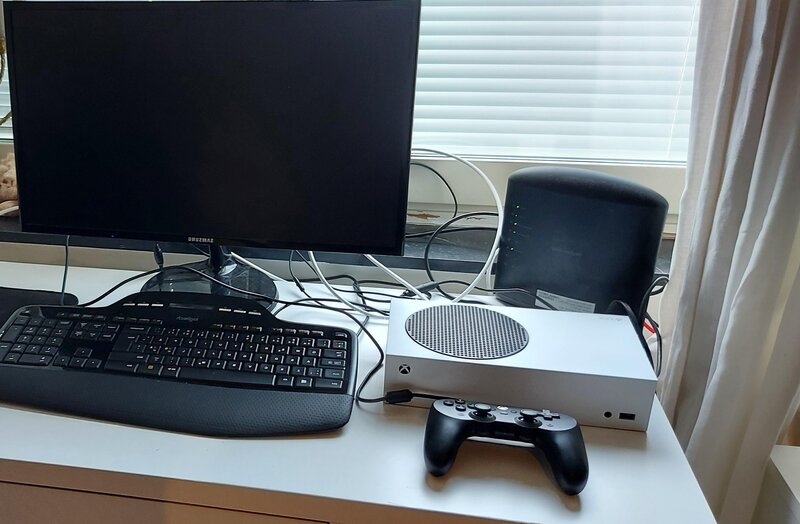 1. Testing Your Connection With TwitchTest
---
First thing's first. You should make sure that before you start streaming that your Xbox One is connected to the internet via an ethernet cable and not via WiFi.
To stream games on Xbox one(or any other system for that matter), Twitch recommends an upload speed of between 2,500 and 4,000 kbps.
To check if your internet connection is adequate I recommend that you download and install the free TwitchTest app to your PC.
The process is easy and intuitive, and within minutes you will know if you have the bandwidth needed to stream games on Twitch.
2. Downloading and Activating the Twitch Xbox App
---
Using the Xbox One controller, you can navigate to the Microsoft store, which is found on the Xbox One's Home screen.
In the store, you will find the Twitch app by typing its name in the search bar. After you do that you will be presented with the option to download the Xbox One Twitch app.
After you download the app, you will need to connect it to your twitch account. To do so, you just have to launch the Twitch app and click Sign In.
On the following screen, you will be given a six-digit code for activating the Twitch Xbox app. You will be able to do it from your PC or mobile device.
After that, your Xbox Twitch app is connected to your Twitch account.
3. Understanding the Twitch app on Xbox One
---
Once you have downloaded everything to your console, in the application itself, navigated to the Broadcast button at the top of the screen and click on it.
On the right side of the next screen that you land on you will be presented with a few options:
Now that I've explained what all the options do, it's time to set everything up.
4. Setting Up Your Xbox One Stream
---
Some of the settings in the Twitch app are more important than others. For example, the settings for broadcast bar and camera positions are all about your personal preference, and you may set them however suits your style best.
When it comes to the microphone, party chat, and game volume.
If you plan to talk to people who watch you, I recommend you set your microphone to the maximum setting, while the party and game volume should be set to a lower setting.
This will help those who watch hear you over your gameplay and the chatter coming over team speak if you are playing an online game.
However, the most important settings, I found, are the Bitrate and resolution. These options are important because the quality of the stream depends on them.
For Bitrate:
If you are not sure how fast your home network is, I recommend using the automatic option.
This will allow the stream to adjust to your network speed and make everything go smoother.
For Stream Resolution:
The standard for streaming games these days is 720p and 1080p only, I don't suggest going below that if possible.
But to determine which resolution is going to best suit your streaming needs you will need to experiment and see.
If 1080p is a bit too laggy you can lower the resolution down to 720p and see if it improves.
5. Playing Your Xbox One Games Live!
---
After you have installed the Twitch app on your Xbox one and you have gone over all the settings for your stream, it is time to give your Xbox stream a name, which you can do in the box on the left side of your window.
After that, there is only one more thing you should do before you start streaming, and that is to install the twitch app on your phone if you have not done it already.
Downloading twitch to your phone will allow you to connect your Xbox one stream to your phone so you can control your stream and engage with chat without using your PC or any other devices.
After you have done all of that, all that is left to do is to press the Start Streaming button on the bottom left side of the window.
Now you can finally broadcast the gameplay of your favorite Xbox one game from your console to everyone who wishes to see it, be it just your friends or thousands of followers.
When you decide that you want to end your broadcast, all you will have to do is click on the Xbox button on your controller so you can get back into the Twitch application.
After that, you can just click on the Stop Streaming button, and your stream will be over until you decide to broadcast again.
Join our Discord Group. Ask questions, team up with fellow streamers, share memes, and more!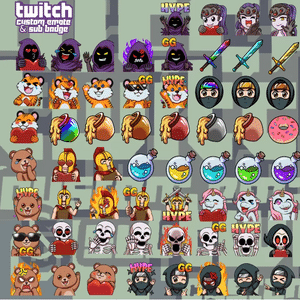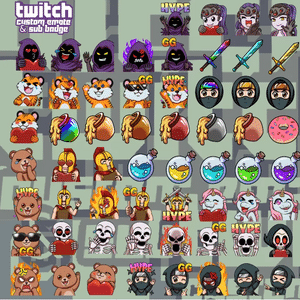 Claim for FREE:
FREE Emote PACKS
A book on growing your audience