When creating your Twitch community and trying to get the most out of your Twitch channel, you will for sure want to see how your follower count varies from month to month.
---
The best way to see who unfollowed you on Twitch is to use tracker apps, such as Unfollow. You can get it on their website, unfollow.io.
---
Let's take a closer look at how to see who unfollowed you on Twitch below!
Best Twitch Unfollow Tracker App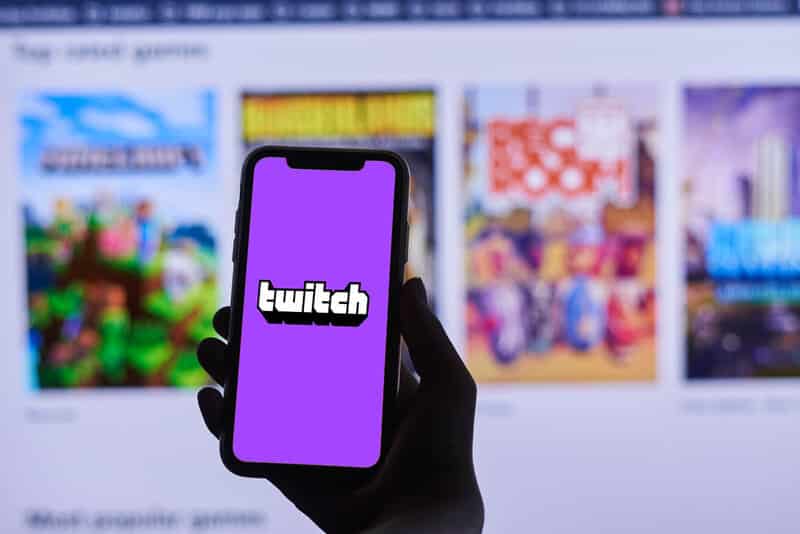 If you want to find out who unfollowed you, you don't need to go through your follower list all the time but rather install one of these apps:
Unfollow
Unfollow is an app that allows you to track not only your Twitch followers but also followers on all other social media platforms.
It will show you the people who have unfollowed you, and you will be able to track the whole traffic on your Twitch channel.
However, you will need to disable the settings on it when watching streams or doing live streams because its notifications may be popping out all the time.
Are There Any Following Schemes?
Unfortunately, just like on all other social media platforms, you will for sure come across several following schemes while using Twitch, and there is not really a simple way to get rid of it.
If you see that your follower counts are all of a sudden growing, then you may have become a part of some Follow-for-follow scheme.
This usually means that you will see your followers number rapidly going down after a day or two because if you don't follow those profiles back, then you will definitely get unfollowed within a day or two.
Many streamers get into these following schemes at the beginning of their Twitch experience, and they are usually not even aware of how much of a bad thing it really is until they see how many have people unfollowed them or how their stream has been overloaded with bot profiles.
Just because you are a part of this scheme, it doesn't mean that you are supporting other streamers, and they for sure aren't supporting you.
Instead of spending time engaging in activities like this, you should start meeting people who have a favorite game just as yours, and you should add those you really know to your follower lists.
If you focus your Twitch channel on one special topic like some certain game, or you have a consistent stream consistently talking about topics like love, religion, and something similar, then you may gain thousands of followers who are interested in this.
However, if the topic gets too boring or too controversial, your own Twitch stream will become something they want to avoid, and no Twitch unfollow tracker will help you record usernames that have unfollowed you.
Things like this happen pretty often, so find your niche and stay in it if you don't want to lose your Twitch followers.
Importantance of Follower Count on Twitch
If you watch Twitch and know how this platform works, then you are probably aware of the fact that Follower count is not that important and that a large number of active followers is something that can help you keep a lively channel and make followers grow over time.
Your viewer count is the most important thing, especially if you want to become a Twitch partner, so you should make sure your channel reaches an audience that has similar interests and that they spend more time watching all of your videos and streams.
With people from social media coming very strong to Twitch, you can always use your following on other social networks to promote Twitch streamers and make sure you get a large viewer count, because, in the end, that is what will help you earn many and get those streamer numbers high.
FAQ
Can you see who unfollowed you?
You can't see whether someone has unfollowed you on Twitch or not unless you keep a manual record of usernames and record names of all your followers.
However, there are certain archetype apps that will help you handle this problem easily and send you notifications every day about new followers and those who have unfollowed you.
Can I mass unfollow on Twitch?
Unfortunately, there is still not an option that allows you to do a mass unfollow on this platform, so you will have to go through your followers list and separate everyone one by one.
With a regular schedule, this will take you a lot of time, but you can give a try to some of the apps that claim to be doing that, although they are not always 100% safe. At the same time, you can only unfollow ten people per minute, so you will have to take some time for this action if you want to make it work.
What is unfollow tracker?
Unfollow tracker is a special app that allows you guys to control who has followed you and unfollowed you on Twitch without interfering with your stream playing.
The app is very easy to use, and it has one repetitive task – refreshing your followers list and keeping track of those who have unfollowed you. This service called Unfollow is compatible with Twitch, and it will allow you to find out who unfollowed you easily, with a few simple clicks and notifications.