You've gone off the grid for a while.
For whatever reason you wanted your Instagram account deactivated, you did it. You lived without it for some time, and now you have decided that it's time to go back and return your Instagram profile.
How to reactivate Instagram? Follow these steps to find out, but also to find out how to get unshadowbanned on Instagram if this has also happened to you.
---
Simply log in to your account
If you get a "Your account has been disabled" message when logging in, write an appeal form here.
If your account has been deactivated due to a Terms violation, contact Instagram here.
---
How To Reactivate Instagram Account?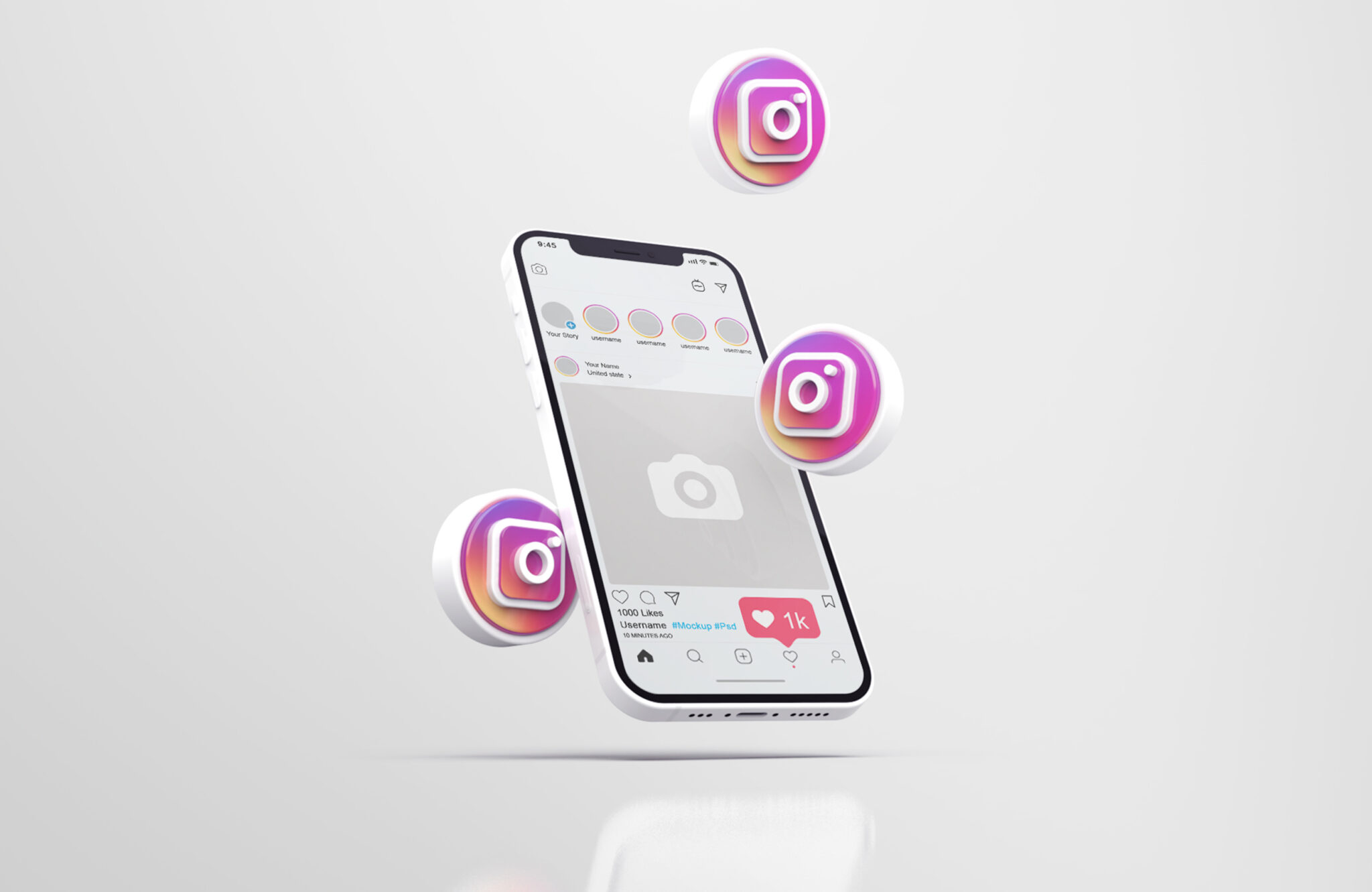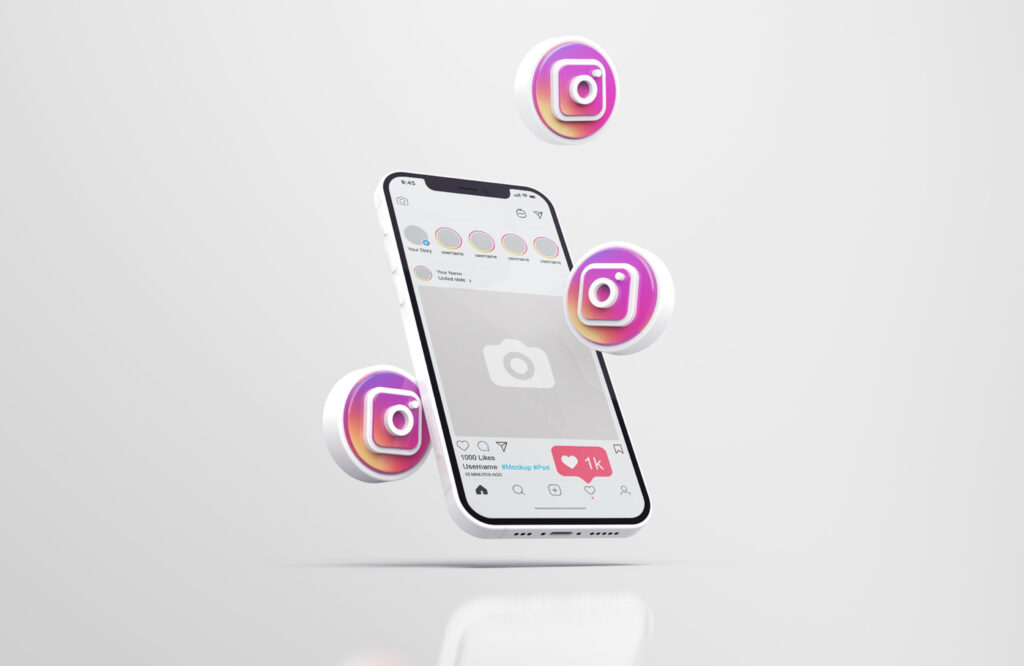 First of all, you need to have a deactivated Instagram account. Unfortunately, if you have deleted your account, there is no way to return it.
If you have deactivated Instagram recently and realized that you want to undo it, you must wait 24 hours before trying to reactivate your account.
If it has been more than a day, you shouldn't have any problem getting back your account. The process is the same as logging in to your account.
Open the Instagram app. If you have deleted the app, first find it in the App Store or Play Store and install it again. Then click on the Instagram icon to open it.

Enter your email address, username, or phone number in the upper field.

Type in your password in the lower field. You may have forgotten it if it's been a while, so in that case, click reset password.

Click Log In. If you have been deactivated for longer, you may have to verify your phone number or accept updated Terms of Use.
If you type in your credentials and can't log in, your account may have been suspended. In that case, after clicking login you should see a message that says "Your account has been disabled".
Here is what you need to do to make your account active again:
Open the Instagram appeal form. The Instagram appeal form must be accessed through a browser and not in the app. Enter https://help.instagram.com/contact/606967319425038 in any browser, on your mobile device or desktop.

Enter your information, such as your full name, username, email address, and phone number if required.

Type in your appeal request below your entered credentials, and shortly explain that your account has been disabled, that you believe that it has been some kind of mistake and that you are asking them to reactivate your account. Be nice and polite!

Click send.
After your appeal has been received and your account reactivated, you'll get a notification and after that, you can log in again with your previous credentials.
If you don't get notified, feel free to repeat your appeal until you get an answer.
Reactivating Instagram Account After Violating Terms
If your account has been disabled for violating terms, you're going to have to appeal to Instagram to bring it back.
You can find the Instagram appeal form here.
When on the form, click on "I understand and wish to continue".
Enter your contact info, and make sure that you type in the same mail address you used when creating your Instagram account.
After providing info, write a description of your issue, you can also add screenshots of your problem. Try to provide as many details as possible and explain your problem in a way that.
Click send and wait for an Instagram email.
A response from Instagram should be in about 3 to 5 days. When you receive your email, they will ask you to provide a photo of yourself with a handwritten code, so you can prove your ownership of the account.
After this, you should wait for about 24 hours for a response. If successful, you will get a message that your account has been reactivated.
Sometimes, this process can last a little longer because of the number of requests that Instagram gets.
If you have purchased an ad for your business page, you can also contact Meta business support and message them live, which is a faster way as it usually takes 24/48 hours to resolve an issue.
Instagram Shadowban – What Is It and Are You Shadowbanned?
Instagram shadowban is a relatively new phenomenon. Shadowbanning is blocking users' social media content, without actually blocking it, and many Instagram users are not even aware of it happening to them.
If your engagement is lower than usual and the number of your followers is dropping, the chances are, you've been shadowbanned.
When shadowbanned, your visibility reduces greatly, as your content is not visible to anyone but your followers, regardless of your settings and hashtags. Those images will be shadowbanned even if your followers repost your posts.
Reasons For a Shadowban
There are a few reasons why you could be shadowbanned. Instagram takes serious action to find and ban all content it deems inappropriate. Some of the most common reasons are:
Your post violates Instagram community guidelines.

Check if your post is not following any of the guidelines. Many people are not even aware of all the things that go into them and that they have posted inappropriate photos according to Instagram policy. Make sure that you have intellectual property rights on the content you share, that it is appropriate for a diverse audience, that it follows the law, and that it is properly labeled.

You are generating fake engagement

If you paid for your likes and comments, used bots to gain more followers, participated in engagement pods, or even had a giveaway in which the reward was monetary, Instagram considers it to be fake engagement and tries to suppress it

You seem like a spam account

This can happen when you put too many hashtags on your posts (over 30) or even when you like and comment on many posts in a short amount of time. It can also happen if you follow or unfollow multiple accounts over a short period or if you add too many posts at once.

Hashtags you use might be banned.

Instagram regularly screens and bans hashtags that are related to inappropriate content. Even some everyday hashtags fall under this category, and you might not know and post them. Find out more about banned hashtags here.

Using software that goes against Instagram standards

If you use different apps to keep track of who unfollowed you or some of the scheduling apps, you're also at risk of Instagram recognizing it as spam.

Using a trending hashtag

This is something you might not expect, but sometimes when a hashtag is trending and being used by large amounts of people, Instagram's algorithm recognizes it as spam. This usually happens with globally used hashtags related to current world events

Sometimes you might not be aware of those reasons, but fortunately, there is a way to check if you have been shadowbanned and if your posts go against Instagram guidelines.
All you need to do is:
Go to Instagram settings on your Instagram app
Tap account, then account status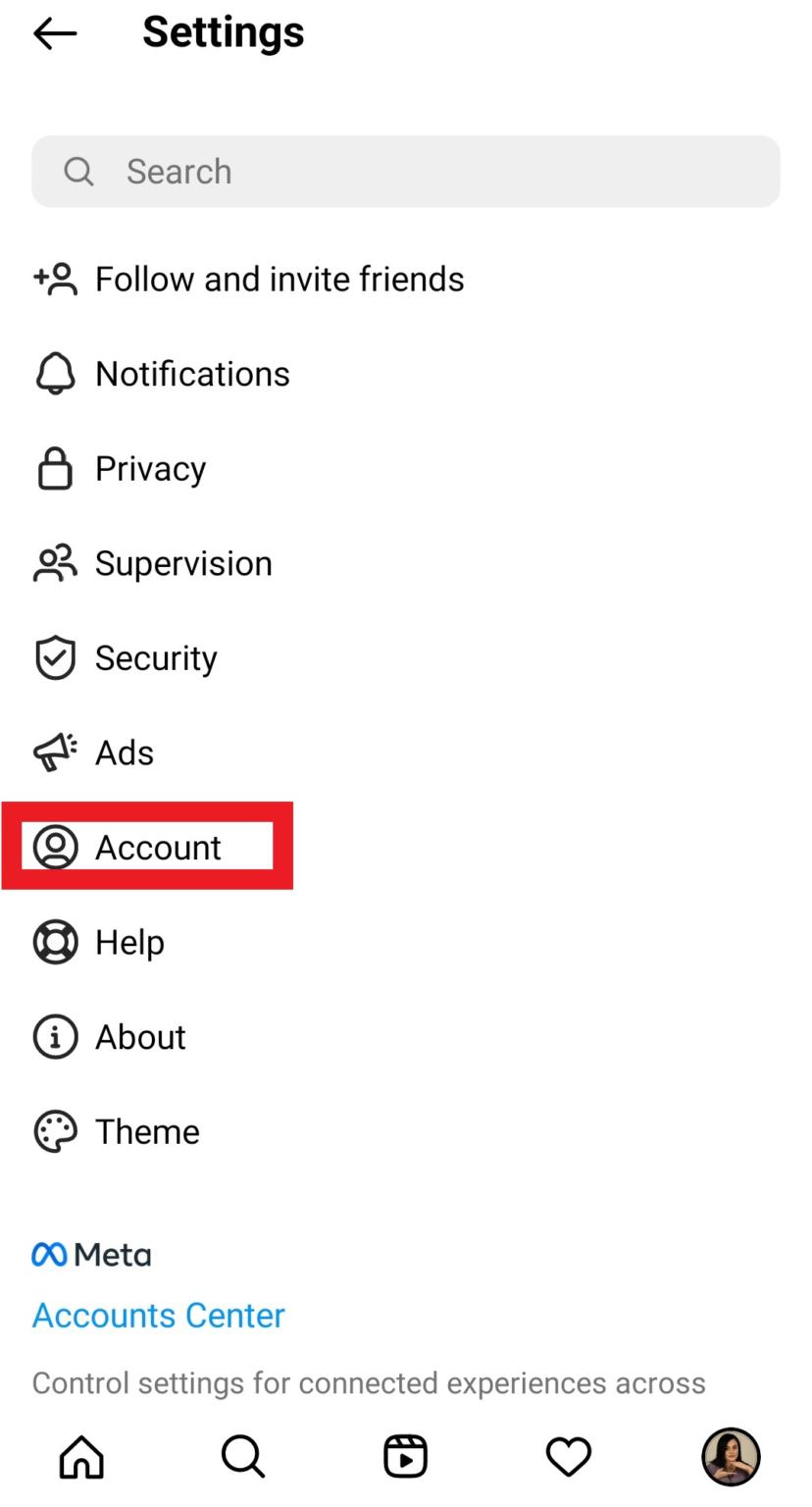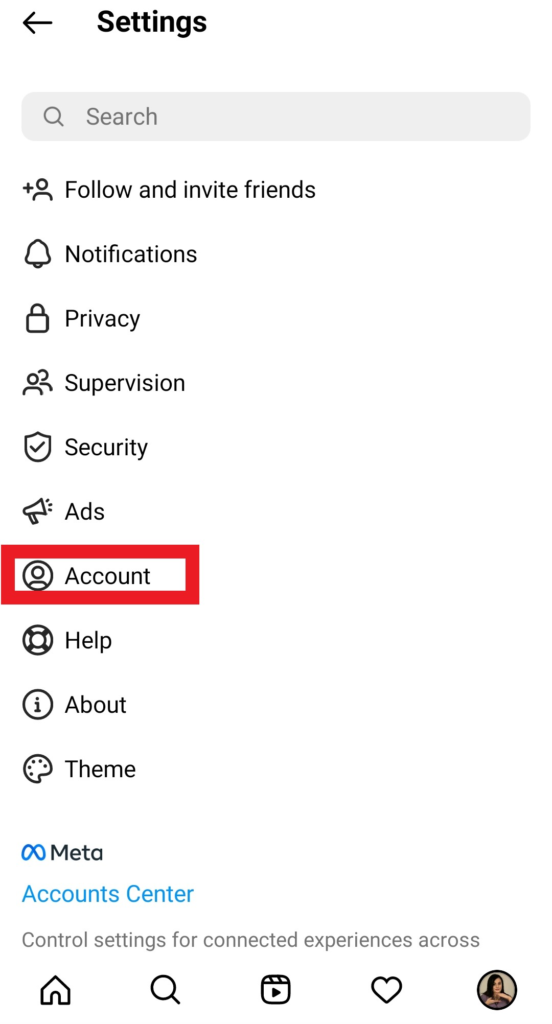 3. In account status, you can see if any of your posts have been removed or flagged for inappropriate content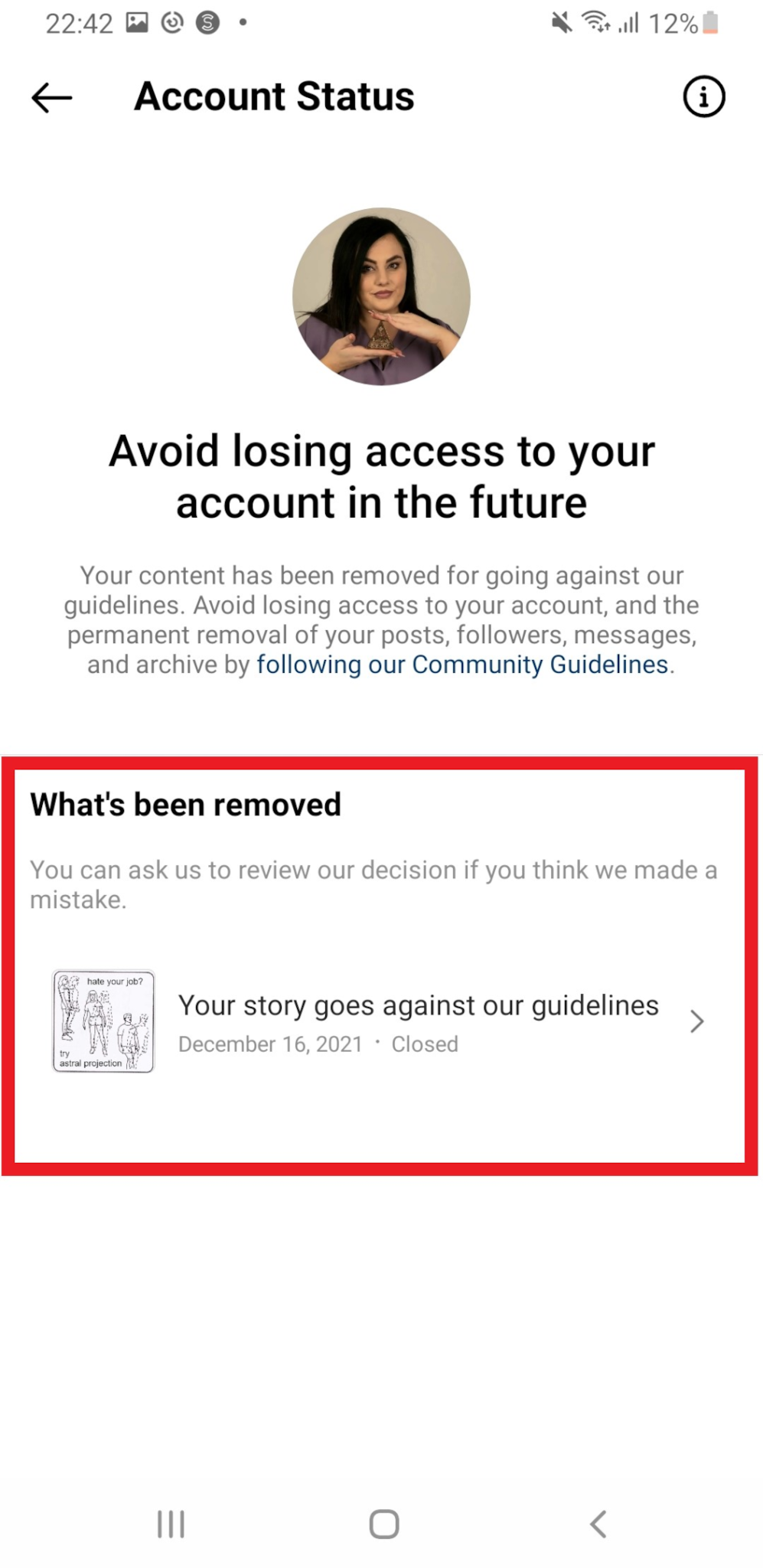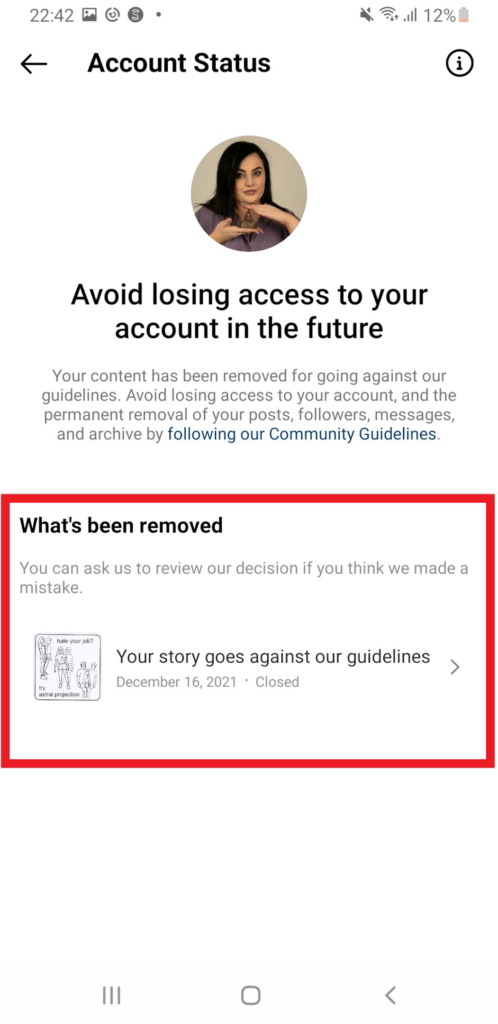 How To Get Unshadowbanned on Instagram – 8 Fixes
If you have been shadowbanned, don't worry, here are some fixes you can try to remove it:
Stop Posting For Some Time
Stopping posting content altogether can be very effective on its own.
It's hard to do so especially if you run your business through it but has shown to be one of the most effective ways to lift a shadow ban.
It's still not clear why this works so well, but many users claim that this is like resetting your account, so try not to post anything for at least 3 days and then see if it helped.
Delete Hashtags From Comments, Especially Banned Hashtags
As I have already mentioned above, banned hashtags are one of the main reasons for a shadowban so it's logical to get rid of them to lift the ban from your account.
Check if any of your hashtags are banned at the moment and delete them.
To be completely sure that you haven't overlooked anything, you could delete all hashtags under your posts until the ban is removed.
Place Hashtags In Captions
Most users nowadays put hashtags in the comments section, which can be a reason for an Instagram shadow ban on its own.
Put your hashtags in the caption, or if you already have them in the comments, relocate them in the caption and see if this solves your problem.
Be mindful of how many hashtags you use, as I already mentioned, this number needs to be less than 30.
You can also remove hashtags from your old posts for the best results.
Get In Touch With Instagram
The most obvious and direct step is to contact Instagram directly and report the problem you are experiencing.  
You can get in touch with Instagram support in several ways: 
1. The first one is also the most fun way to contact them. Shake your phone while in the app.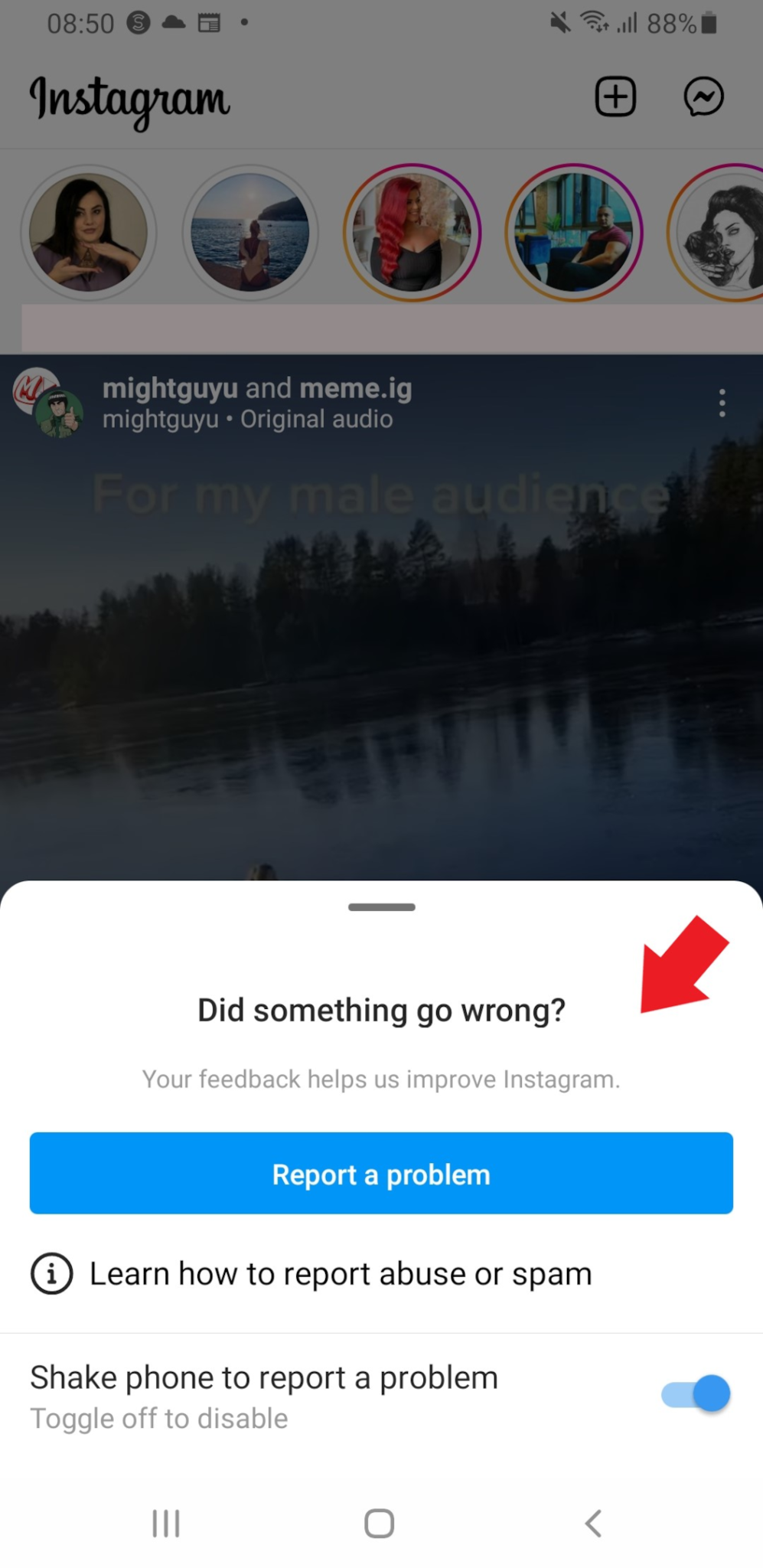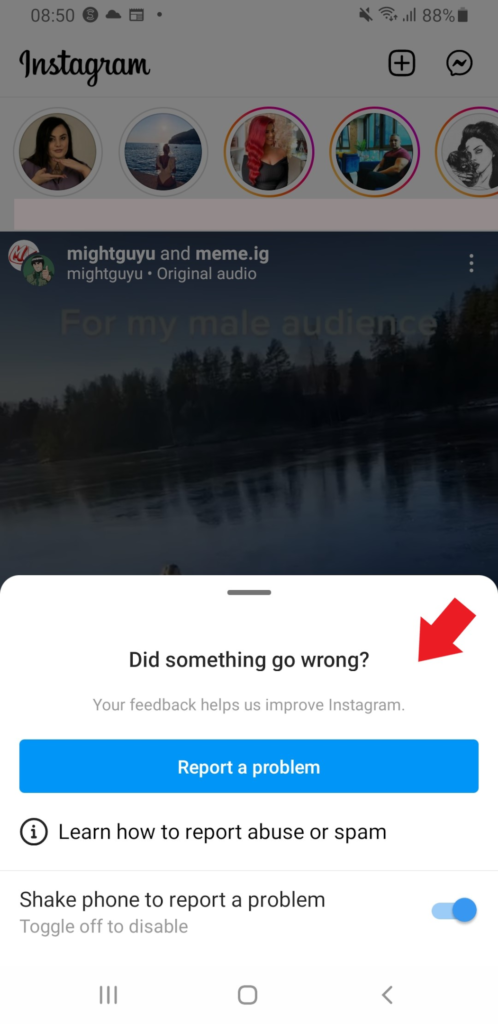 This is also known as the "Instagram Rage Shake" and it immediately opens the report a problem form, with the screenshot of your screen at the moment you did the shake.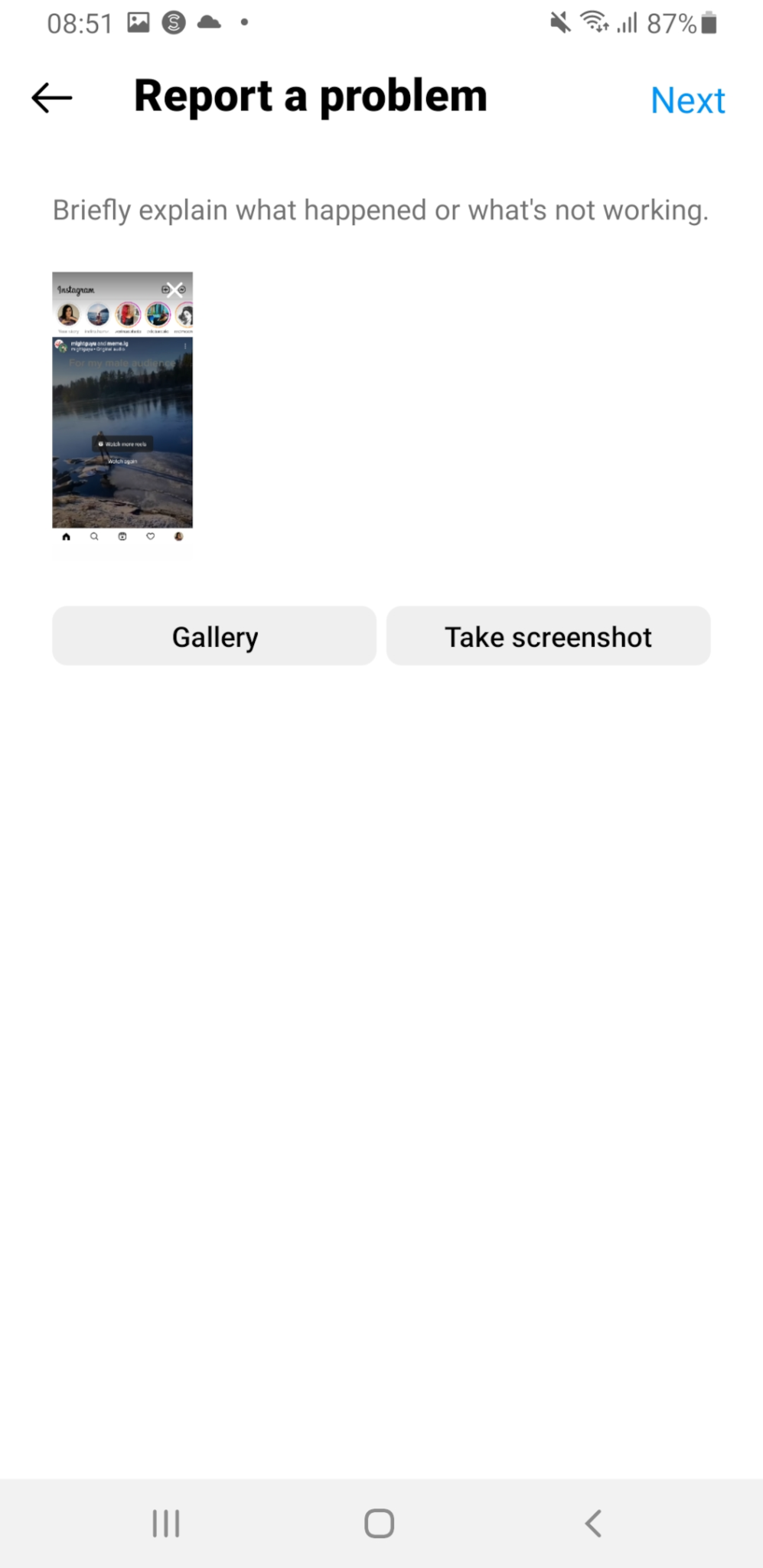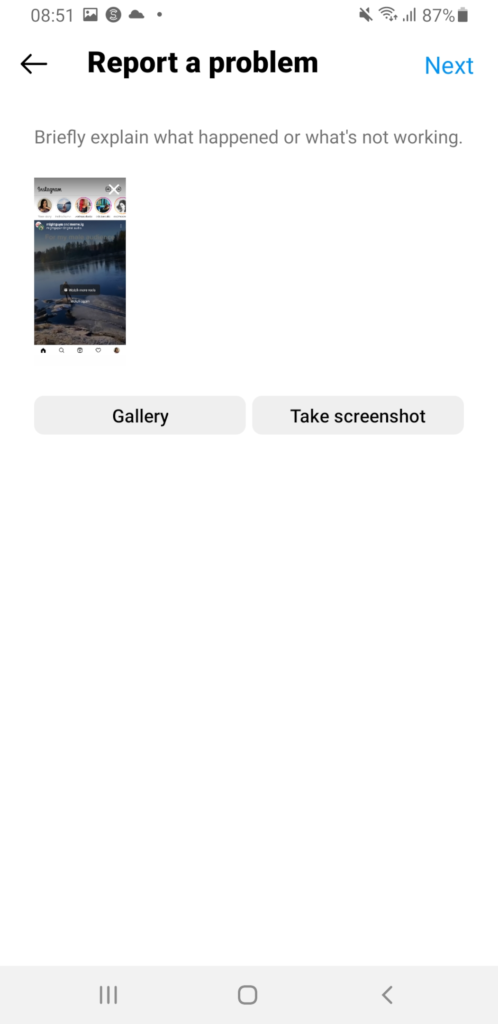 You can put other screenshots instead of that one if the problem appears elsewhere. 
2. You can report a problem through settings> help> report a problem. This opens up the same form as the first one because not all phones have the shake feature available
3. Open Facebook and go to the Instagram app page and send them a message. You should get a reply soon enough
4. The old-school way is sometimes the best, send an email to support@instagram.com describing your issue and put screenshots in the attachment.
It's important to explain in detail the problem you're facing and to be polite. Don't use the word shadowban, but you can say that you are not being shown to your non-followers anymore.
A few people have reported that it helped them to say that their account was hacked, but this can also be counterproductive as you could be transferred to a completely different support department but is worth trying if everything else fails.
Stick To Private Account
If you have a business profile switch to a regular one. As a business account, you are more susceptible to various Instagram check-ups, and also are expected to pay for more engagement on your posts, so, naturally, they are not being visible as much as they would be on a regular account.
Unlink Facebook and Instagram Accounts
Having your Facebook and Instagram linked is great as it helps you to organize better and has many perks, but unfortunately, sometimes it can be a cause for a shadowban, for the same reasons as having a business profile on Instagram.
Don't Mass Follow, Like, or Comment
As mentioned before, mass following, liking, or commenting on posts looks like spam activity on Instagram, so it's best to avoid it.
Wait for the appropriate amount of time before following a large number of people, or commenting on multiple posts.
It's best to wait at least 25 seconds before commenting or liking another post.
Delete Third-party Apps
There are lots of third-party apps that offer you a variety of tools that you don't normally have on Instagram.
Unfortunately, they mostly interfere with your Instagram activity and can also be recognized as spam.
If you experience a shadowban, it's best to delete them altogether.
Conclusion
Whether you want to just reactivate your account or are trying to lift a shadowban, it's good to know your options and potential solutions for the issues you might experience while doing so.
I hope that these bits of advice help you and wish you a great Instagram experience again!
FAQ
Can you reactivate Instagram after deactivating it?
Yes, you can reactivate your Instagram account as long as it hasn't been deleted.
How long until I can reactivate my Instagram?
Think twice before deactivating your account, because you need to wait at least 24 hours before you're able to reactivate your Instagram account.
When you reactivate Instagram, does it notify your friends?
As Instagram doesn't show that your profile has been deactivated, it also doesn't notify anyone that you have reactivated it. Your followers will only see a decrease or an increase in follower count when you deactivate or activate your account, and won't be able to send you messages.
How to reactivate Instagram with Facebook?
If you forgot your username or password after not using it for a long time, there is always the easier option, logging in with Facebook.
To do this you must be logged in on Facebook on your device, and then go to an Instagram log-in page and click the button Log in with Facebook, click next and follow additional steps while logging in.