Those who have just created their Youtube channel and are starting in the gaming industry will want to make their whole Youtube profile look perfect and attractive to other people on the platform.
---
Having a good Youtube profile picture is something that will attract plenty of people to your channel and will have a significant impact on your performance on the platform.
Best Sites For Creating Youtube Gaming Profile Picture
1. Fiverr
2. Design Wizard
3. Photoshop
4. PlaceIt
---
Today, I will teach you how to make a Youtube gaming profile picture!
How To Create A Youtube Profile Picture?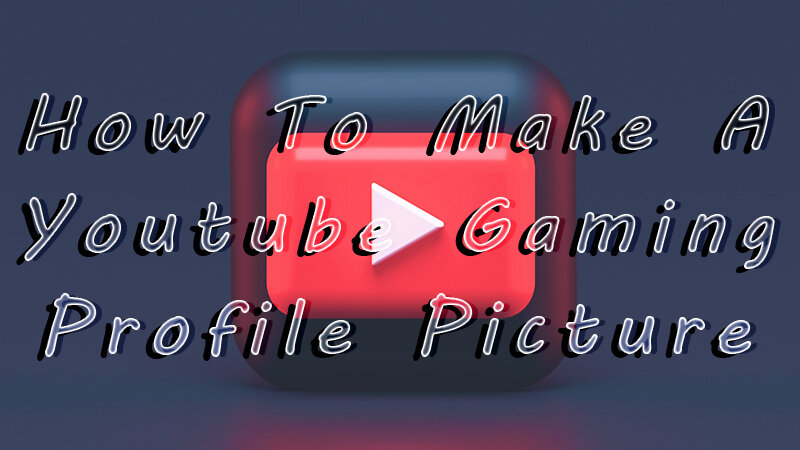 Your gaming Youtube profile picture is one of the most significant dealbreakers on Youtube, and unless you have a profile picture that is amusing and makes people click on your Youtube channel, you won't have too much success with it.
Even though most popular YouTubers will recommend you to use your own Youtube profile picture, this should be done only by those who are already very well-known online and have a large fanbase, so everyone will be able to recognize them.
However, if you are someone who has just started to build their Youtube channel, you will want to follow our pieces of advice and create new profile picture templates.
What will make a profile picture a good one, especially for a beginner in Youtube gaming, is its logos and graphics.
If you have just started your Youtube channel, you will need to come up with channel art, and I mean all of it – templates, profile pictures, headers, and social media logos.
For that reason, it is always best to customize your profile picture and change it to a logo or illustration that will showcase your internet personality.
If your channel on this site is called, for example, "Owl," you will want to add graphics and customize a logo with an owl in it.
This way, people will always associate the owl logo with you, and you will start building a brand out of yourself, slowly but surely.
If you are interested in making your Youtube channel into one of those successful businesses you have seen online, you will follow the easiest way, and that is – to make yourself a brand.
You can do this with plenty of different resources and features, so we will provide you with some of the best services of this sort on the internet.
Best Platforms To Create A Youtube Profile Picture
Even though you had probably tried out different websites when you were trying to create your own logo, you will certainly want to put some effort into your profile picture too, and make sure it fits your style and brand.
These are some of the best sites on the internet that will provide you with great results shortly.
1. Fiverr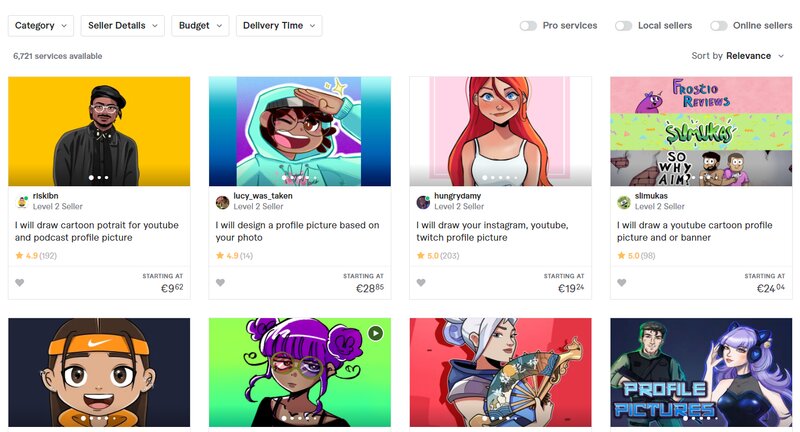 This freelancer platform is certainly one of the best places for finding a graphic designer who can create any sort of Youtube profile picture for you.
If you are someone who is willing to invest money into their Youtube channel and actually add awesome graphics and create a unique Youtube profile picture, then you will definitely want to give Fiverr a try.
You will be able to browse through thousands of designers and negotiate with those who are offering the best deal – some of them will even be able to create your whole Youtube presence.
Fiverr is a great way to save some time and allow professionals to take care of your image and look because there is certainly no one better to do it.
This way you won't need to use any Youtube profile picture maker, and all of your problems will be solved with a couple of dollars.
You can also easily find great deals, so you don't even have to spend that much money.
2. Design Wizard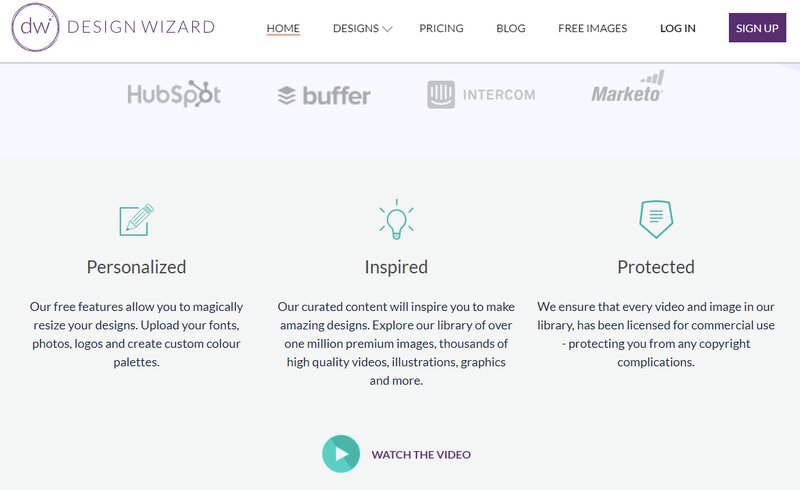 Design Wizard is graphic design software that allows you to create a Youtube profile picture and channel art easily, even if you have never used programs like this before.
You can upload your images and then transform them into a profile picture for Youtube, or download the available ones on their platform and then include them into your template for the right image.
With Design Wizard, you will have control over every step while creating your profile picture for Youtube, and you can set the exact dimensions you need quickly.
In case you are not sure what profile picture you want to upload to your Youtube channel, you can always try out a different image in a template and download the profile picture and upload it to your Youtube channel when you are sure that is the right one.
The Youtube profile picture template is very precise, and once you have set the desired profile picture you will add to your Youtube profile, you can also transform it into a header layout and manage all other options on the software easily.
You will be free to do all the customizing free of charge, but if you want some notable tools and controls, you should browse the platform and purchase a membership that will provide you with access to all the options you want.
When you search for the right tools and create photos through this software, you will get excellent results, and you will build a Youtube profile everyone will be jealous of.
There is no way you won't get noticed when you use a Youtube profile picture made this way, and I am pretty sure your business will start to grow as soon as you add everything to your Youtube channel.
3. Photoshop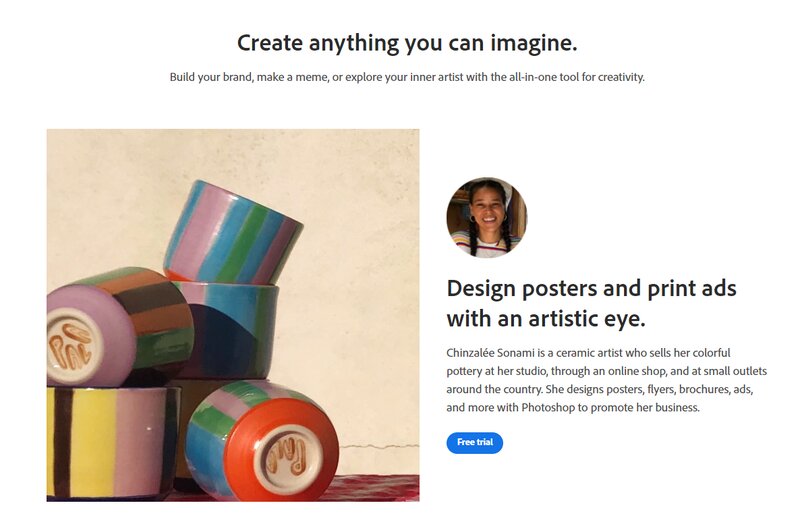 If you already have some skills in graphic design and know the basics of Photoshop, this will be the best way to create unique graphics that will represent your originality.
When someone has created their account through this program, it will be pretty obvious because the style tends to be a lot better, and the image is always more transparent, so everything looks absolutely professional.
If you are what style you want to have on your Youtube channel and you want to build a brand all by yourself, then this is a sure way you can leave a great first impression and make your Youtube profile look amusing to other people on the website.
4. PlaceIt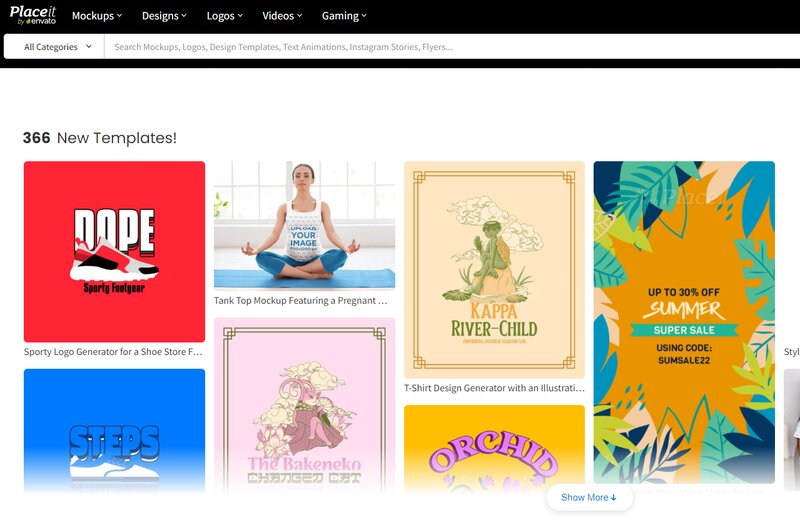 The PlaceIt platform allows you to create your own Youtube profile picture, and it is a Youtube profile picture maker that is free of any charge.
You can add excellent graphics to your Youtube profile, customize existing Youtube profile pictures, and create channel art no one else will have.
They will also provide you with their own profile picture for Youtube, so in case you like the image they have recommended, you can always just customize it a little bit and upload it to your Youtube channel.
This is one of the sites that can be used for free forever, and you can make a profile picture several times per month, and you will never have to spend a dime on it.
If you already have a logo or a graphic that you like, then you should download those images, upload them to this site and come up with a creative template that will turn into your Youtube profile picture.