There are many ways of streaming your content online. You can use Twitch or YouTube for bigger viewership or choose Discord for a smaller audience.
Discord was launched in 2015 as a means for gamers to be in contact during game sessions. This platform is mostly used for text and voice chats. With time, developers continued adding new features and improving the old ones, so that you can even use your Discord account and its voice channels to live stream your games nowadays.
---
If you don't know how to go live on Discord, by following the steps described below, you will see that it is not a difficult process.
How to Live Stream on Discord?
1. Download and install the Discord app
2. Create a Discord server (a detailed guide is given in the text)
3. Choose the voice channel
4. Click "Video" to start a video call
5. To share your screen, click "Screen" (you can share either full screen or selected part)
6. Select audio output
7. Start your stream by clicking "Go Live"
How to Go Live on Discord When Using Mobile?
1. Download and install the Discord app
2. Create a Discord server
3. Select your server and voice channel
4. Click "Join Voice"
5. Tap the icon of a phone (it's at the bottom navigation bar)
6. Start your stream by clicking "Start Now"
7. Open the game or app you want to stream so your audience can see your screen
---
This text will lead you through the benefits of using Discord for streaming and guide you through the steps on how to go live on Discord.
Downloading Discord
You will not be able to stream on the Discord website – you have to use the desktop app or the mobile app.
If you go to discord.com, you will find the button Download for Windows/Mac. Click it and follow the instructions for installation. The installed app will open automatically after the installation is complete.
After that, you will be asked to log in if you already have an account or to sign up if you are new to Discord.
Creating a Discord Server
Once you have the app installed on your PC, you can go on and create your account and Discord server.
When you become a proud Discord server owner, you can play with the server settings and invite friends and other users to join it.
Now, you can also create a server voice channel, actually, it doesn't have to be just one. Dedicate each of them to the particular topics or members you have in mind. Even if you don't create a voice channel, the default for any server is to have a voice and a text channel under the names 'General' and '#general' respectively.
What Is Discord Go Live?
The Go Live add-on was introduced to the Discord app in 2019. It is used to stream video and audio from your device. Let me mention once again that live streams on Discord are meant for a group of friends rather than a big crowd.
The original limit on the number of people watching a stream was 10. But because of the COVID-19 pandemic, they increased the number to 50. It will remain so while they assess that it is "critically needed".
There is another limit, and it is related to video calls. The limit is 25 people. This means that if there is at least one video camera on during your stream (including yours), no more than 25 people will be allowed to join. But if your stream is a voice call, you can have an audience of 50 people maximum.
How to Go Live on Discord?
First of all, it is important to mention that the free version of the Discord apps will allow for a lower stream quality. With it, you can use the resolutions 480p and 720p and the frame rates of 15 and 30 frames per second. For the resolution and frame rate of 10180p and 60 FPS and above, you need to subscribe to Discord Nitro.
Next, you need a Discord server and one voice channel. Starting a server as described in the section above, so once you have done it, you can proceed to start streaming by doing the below-described actions.
If you want to stream from your devices, you can do it. If you have the Discord mobile app on your Mac, the steps are the same as described above. For an iPhone also, with only one difference – before starting the voice connection, you need to allow the app to access your camera, mic, and speakers.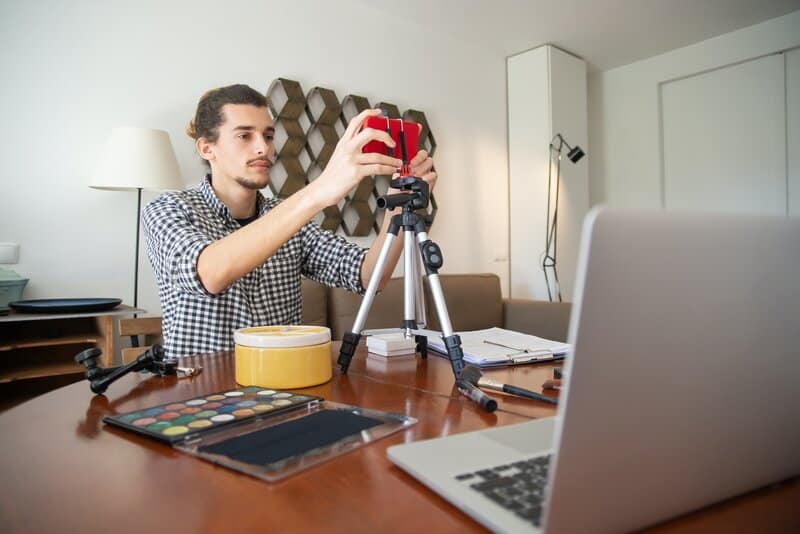 If you are using an Android mobile app for your Discord streams, it is worth noting that you will not stream a chosen window but your entire screen. Here are the steps which differ from the above-described ones.
You can also live stream on Discord if you are in a call with one friend. The process is the same for both a call and a voice channel.
Streaming a Game on Discord
Discord has the inbuilt capacity to recognize most games, so if you have a game running on your device when you start your live stream, Discord will show it to you. There will be an option to stream the game activity.
If your game isn't recognized, you can add the game manually to the Discord Go Live list. Here are the steps:
Changing Screens During a Discord Stream
This is a very simple endeavor. You can change screens in two ways.
Changing Stream Quality During a Live Stream
This is done in a completely same way as changing screens, which was the topic of the title above this one. So, to guide you through it once again, here are the two ways:
The default stream quality on Discord is 720p and 30 frames per second.
Streaming a Discord Chat
You can share your Discord chat with your audience very simply. It is something you would probably not think of doing.
The only thing you should do is Share the Discord app itself. When you do this (by clicking 'Screens', then choosing the Discord window, and clicking 'Go Live'), your audience will be able to see the chat.
Adding an Overlay to Discord Stream
The Discord Overlay widget is a very useful tool that lets you start streaming while your game is in full-screen mode. The steps are:
Now, a tool from the Overlay will appear. From that tool, you will be able to invite users, change settings, and even end your stream.
Streaming Discord on Other Platforms
You can show your Discord stream on a number of other platforms that are used for streaming to bigger audiences. You may want some guidelines on how to do this.
The basic thing is connecting Discord to Twitch or some other platform you want to use. You need to access the Settings page on Discord. Next, under User Settings, click 'Connections' and choose the icon of the platform with which you want to connect.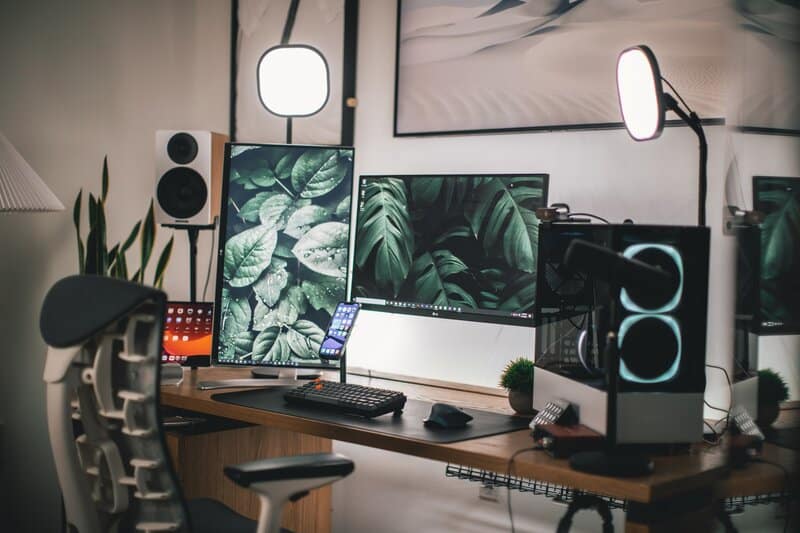 Next is the integration of the two platforms. You can do this in Server Settings. Click on the '(platform) Integration', set up a server, and sync with Discord. This goes for Twitch and YouTube. For Facebook Live, you will need to go to the platform, copy the URL, and paste it into Discord.
There is the Discord StreamKit where you can find all you need related to connecting Discord with other platforms.
FAQ
How do you live stream on Discord?
Live streaming on Discord is simple with the Go Live option that was added in 2019. You only need to create a server and a voice channel. With it, you can screen share and even add audio sharing to your video or voice call.
Where is the Go Live button on Discord?
It is on the bottom part of your screen, appearing after you have started your video or the screen share option from the little box that is right above your username on Discord.
Why can't I go live on Discord?
Not everyone can use the Go Live option. You need to have permission for that. If you can't see the Go Live button, you don't have the needed permission. To change this, go to 'Role/Channel Permission Settings'.
Conclusion
For anyone who wants to stream on Discord, it is good news that as many as 50 people can watch you as you Go Live and stream games, any other applications, or your whole computer screen with them.
You need to set up your server and one of Discord's voice channels and you are good to go. When other users join a voice channel you have created, they will be able to see your computer screen (if you enable the screen sharing function) and listen to your stream audio and your voice chat.
You can also connect your Discord stream with other platforms such as Twitch, YouTube, or Facebook Live.