Even though Discord is commonly used for gaming and, generally, communication between streamers and content creators, and their audience, it has another interesting function that has nothing to do with gaming.
It can be used for dating.
Namely, there are numerous servers where people can build profiles and meet other people with whom they share similar interests.
Apart from regular dating, these servers can also be used for communication among people who are interested in the same topics, and some people even use Discord dating servers for practicing social interaction with new people in case they have some social anxiety issues.
What Are Discord Dating Servers?
When it comes to finding a possible match and potential date on Discord, people are generally skeptical.
The reason for that might be the fact that Discord, let's be honest, is not known for this function, but gaming.
However, all those prejudices are out of place since Discord servers are, concerning some features, even better than regular dating apps like Tinder, Bumble, etc.
So, when it comes to Discord dating servers, there are a couple of very positive characteristics which we would like to point out.
1. Trustworthiness
As trustworthiness and reliability are perhaps the most important features of any dating site, dating app, or, in this case, dating server, we have decided to put them first.
Most people who have ever had any contact with dating apps or websites know that there are a lot of fake profiles and scammers and, thus, they want their dating app to be a safe space.
And even though all the sites and apps tend to eliminate them, there is still plenty of them.
Nevertheless, Discord seems to be doing the best job regarding this issue.
There are much fewer fake profiles on Discord compared to other dating apps and, thus, we could say that Discord really is a safe space for finding a date online.
2. Diversity and versatility
When using a normal dating app, if you don't like the way your filters function or if people who are recommended to you are, simply, not your cup of tea, the only solution is to delete the app and try another one.
That's where Discord can be much better than other dating apps and websites.
Namely, on Discord, if you don't like the people and the general atmosphere in a Discord server, you can simply leave that one and join some other dating server.
Each server has many channels, such as text channels or voice chat channels where you can meet people and talk to them.
Additionally, apart from using filters that can be found on Discord just like in any dating app, you can also choose a dating server based on the things you are interested in.
Given that there are plenty of servers and communities out there, there is a wide range of topics, interests, and types of people to choose from.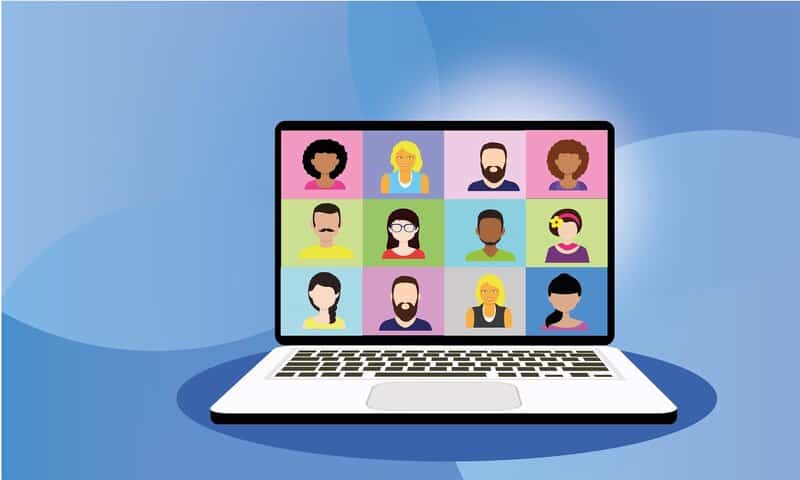 For example, you can find a wholesome and mature server dedicated to men and women only, a community server, an adult server, a toxic-free server, a relaxed server, a social server, an NSFW server, an LGBTQ friendly server, etc.
Sometimes even the best adult server doesn't match a user who is looking for a fun community server where he can make friends.
Apart from joining a Discord server, you can also create a new server with your rules where you can create a growing community on your own.
There you can share some of your interests and what you are looking for, in general, and people might find you interesting and join your server.
So, in terms of versatility, in our opinion Discord offers much more options and choices than regular dating apps.
4. Organization and rules
Finally, the third thing that we really liked about Discord dating servers is the fact that all of them have crystal clear rules of conduct, especially for active chats, and, in case of any violation, the person who didn't respect the rules would be banned from the server immediately.
Of course, dating apps also have this option where you can report someone for inappropriate behavior, but by mentioning all these characteristics, we just wanted to show that Discord is not worse at all than other popular dating apps, and when it comes to some features, Discord is even better.
5. Massive userbase
Although Discord servers are not as popular as other dating apps, the number of its users has been constantly increasing, so now there are servers full of active members.
There are no such researches, so we cannot for sure say whether Discord has more or fewer users than some other dating app, but we can assure you that there are enough users for you to find a special someone, a perfect match, a date, new friends, or anything else that you are looking for very easily.
Important Things to Know When About Discord Dating Server
1. The beginning
First of all, you should know that you can use Discord either on your phone (both Android and iPhone support the Discord app) or on your PC.
If you opt for using it on your phone, you can simply download the app from the Play Store or the App Store and start looking for a potential match.
On the other hand, if you intend to use Discord on your PC, you can either download the Discord desktop client on your computer from the Discord site or use Discord in your preferred browser.
Keep in mind that for people who have not used Discord before it can be a bit tricky, but that will last only until you get used to the structure of the platform.
2. Age restrictions
Discord cannot be used by persons under 13 years of age and we fully support this rule.
However, Discord doesn't verify users' age when they sign up.
Many dating Discord servers even have their own age restriction and plenty of them are 18+ servers whose communities are 18 or older.
Those servers can even ask you to verify your age and, perhaps, some other information before joining, but those verifications are usually easy to click through.
Finally, as we've already said, Discord cannot check users' age so we can only hope that Discord users will follow these rules and requirements, because, as you probably know, there is a lot of content that is not suitable for users of younger age.
3. Respect the rules
Keep in mind that administrators and moderators on servers are very active and they will react to any violation of the server's rules.
After you join the Discord server, you will be able to see the list of rules very clearly and make sure you respect those rules.
Otherwise, you'll be banned from that server and won't be able to join again.
Therefore, don't act foolish and follow the rules, because, at the end of the day, you never know- perhaps your right match waits for you in the server from which you were banned.
How to Choose a Good Discord Server?
First and foremost, join the server with people who share your interests.
You should also check the number of people who are on the server since you want it to have as many active members as possible and to have plenty of people online.
Furthermore, you should look for a fun server with an active community where people talk to each other, hang out, make jokes, laugh, or even play games, organize movie nights and events, and offer a variety of custom roles and special roles.
Active chats are also an important feature of a good server.
If an active chat doesn't exist and the entire atmosphere is dull, then it's hard to believe that anyone will find love there because, remember, communication and a friendly community are essential.
By accepting our advice, you will certainly find a perfect server for yourself.
Conclusion
In this text, we wanted to show you the other side of Discord and how diverse Discord can be and we hope that we've managed to accomplish that.
What we have learned from our research is that Discord is as good as any other popular dating app, and, in some situations, even better.
So, if you are looking for a date, a perfect match, or just people who like the same things as you do, feel free to join Discord and be sure that it is the right place for you and we can assure you that you will find awesome Discord servers to your liking.