Have you ever asked yourself "how to change PS5 background"? Changing the background theme of your PS5 is seen as one of the best ways to personalize your experience on your gaming console.
Having a dynamic home screen background can make the games feel less stale, with some games even offering exclusive themes that come packaged with them.
Here are some instant tips on how to customize your home screen on PS5, or if it is even possible to do so.
Changing PS5 Background
Changing a PS5 background is unfortunately not officially supported in the way it used to be on SONY's older PS3 and PS4 consoles, which both had an amazing system for this particular thing.
It won't matter whether you bought the PS5 from StockX or some other seller. The option simply doesn't exist yet.
The first thing to know is that thanks to the dynamic home screen capability of the new UI, each game comes with a custom image. This means that your background changes every time you decide to run a new game.
But how about setting your own, favorite background and making it permanent (until you decide to change theme again)?
Unfortunately, this is one of the major features that have not yet been included with the newest gaming console from Sony, nor is there any information that they will be included in the near future.
For now, the dynamic theme is the only option you have, with no further customization options provided.
How to Change PS5 Background?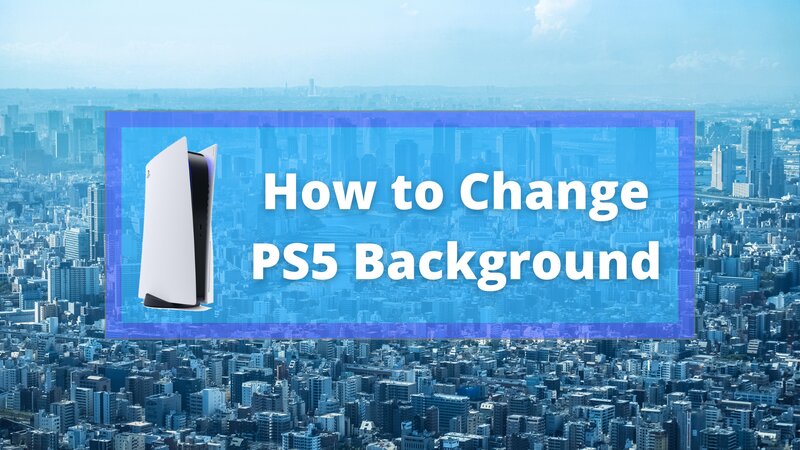 Currently, PS5 automatically changes your background every time you run a new game, with no way for you to change the theme by yourself.
While this may be addressed in a future software update as it is a fairly well-loved option among the fans of this console, insofar as there are no unique background screen options for PS5 on the PS store nor are there news of them being added.
Customizing the Home Screen
Unfortunately, just like with wallpapers, the home screen of the PS5 console isn't something you can really customize.
This is mostly due to the fact that the console is relatively new, and it is expected that a lot more changes to the settings menu will be applied as time goes on.
For now, the only useful thing a user can personalize is the control center, accessed by pressing the PS button on your controller.
While technically not a part of your home screen, it is the most important part of your console interface, providing major features instantly and at a click of a button.
As a result, we can safely say that SONY has focused on making this menu more effective than the less-used home screen.
Conclusion
Unfortunately, many of the custom wallpapers and other options PS4 users used to find on the PlayStation store are not yet available on PS5.
There are a few reasons for this, the major one being the fact that the console is still rather new.
That being said, we can reasonably expect that such features will be available in the future.
FAQ
Can you have a custom wallpaper on PS5?
Unfortunately, custom wallpapers aren't yet available on PS5, with the dynamic theme being the only option you currently have as a user. That may change in the future, however.
Can I change the theme on my PS5?
The theme of your PS5 changes automatically every time you run a different game. As for changing the theme manually, that option is not currently supported.
How do I change the color on my PS5?
Changing the color of your PS5 can be done through the color format section of the settings menu, which can be found in the console's control center.