Minecraft is a great game. It allows you to flex your creative muscles.
However, if you feel that you don't have enough freedom to express your creativity through what the game itself is offering you, maybe you can check out a few resources outside of the game that can help you to create, download, and share your creations.
---
Minecraft skin maker editors allow you to create new content for the game, without learning how to code. All you need is a computer and a browser.
The Best Skin Editors for Minecraft
1. Skindex Skin Editor
2. Fiverr
3. MinecraftSkins
4. Tynker's Minecraft Skin Editor
5. Nova Skin Editor
6. MinecraftSkinStealer
---
Let's take a look at the best Minecraft skin editors!
Minecraft Skin Maker
Reviews
---
1. Skindex Skin Editor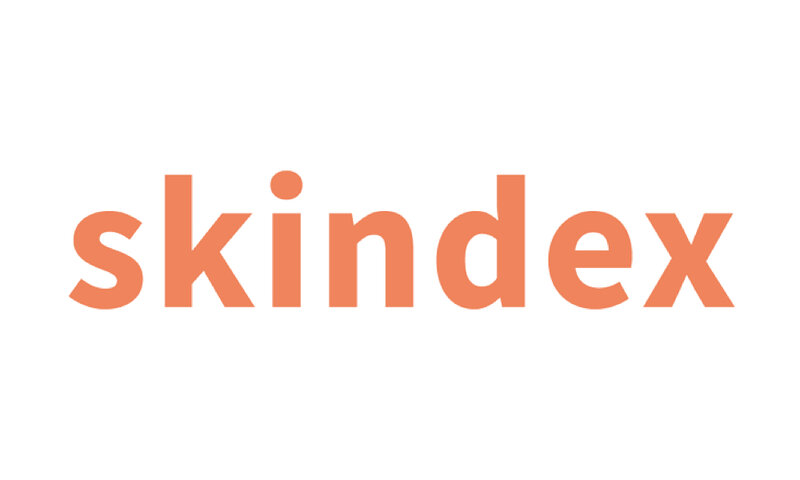 ---
Skindex is a well-known website and free Minecraft skin editor for those who want to design their custom Minecraft skins. A 3D model is also provided, which you can paint pixel by pixel to make your own unique Minecraft persona.
A pencil tool, a rubber tool, and an auto-tone feature all contribute to the richness of your character's skin tone and coloring. It also has a full hex color wheel, so you can pick any color you want to use in your design.
You can also share your skins with other users from the community and use designs created by other people on your site.
If you are wondering how to a result, you can search for pre-made designs if you have a specific idea in mind.
2. Fiverr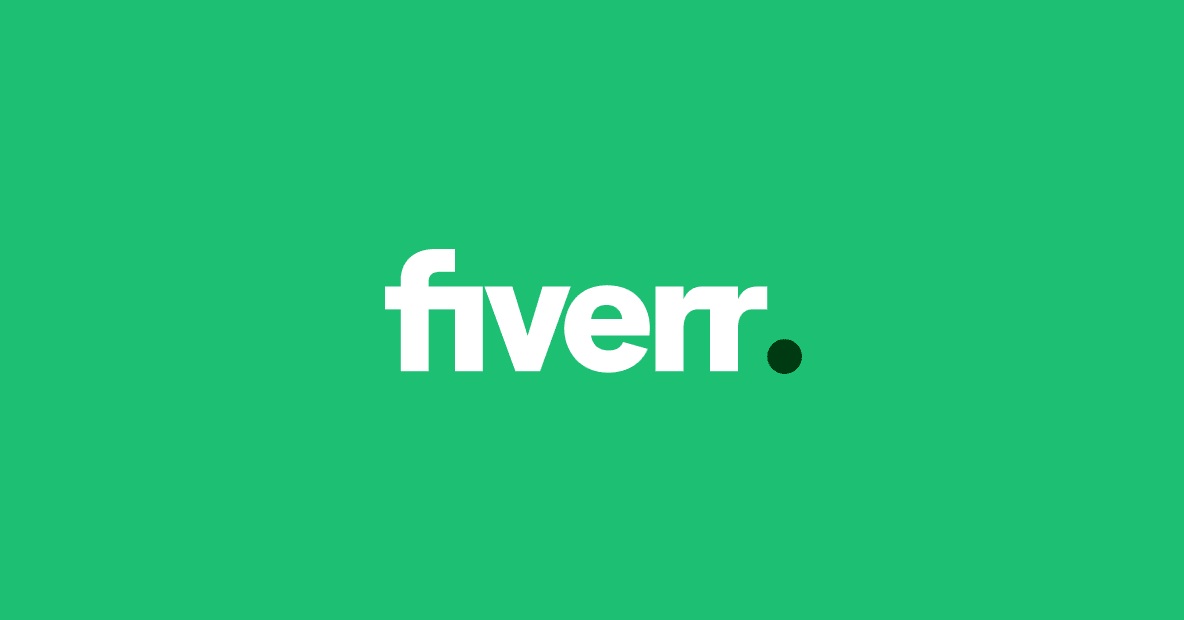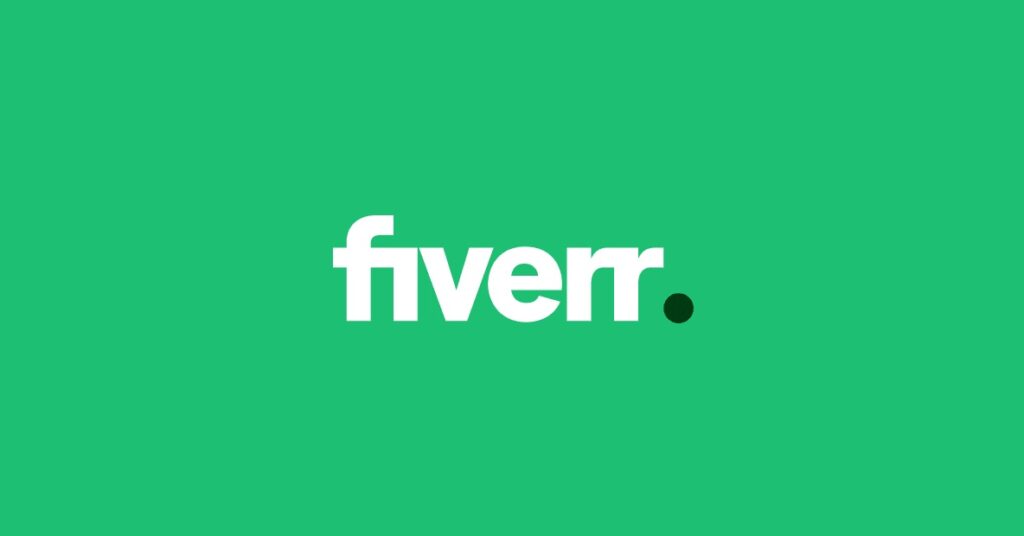 ---
Every single person can be creative. We can all think up great design, but when it comes down to creating the skin, it rarely comes out as we've intended.
That is where Fiverr comes in. If you are not interested in making your own Minecraft skins, there are a lot of Minecraft skin creators that can help you out.
On Fiverr, you can pay someone to create a custom skin for you. As the name of the site suggests, you can have someone else create cool skins for you for as low as 5 dollars.
Using this will not only give you the best possible skins, but it using it, it will allow you to skip all of the work that goes into learning how skin editors for Minecraft skins work.
3. MinecraftSkins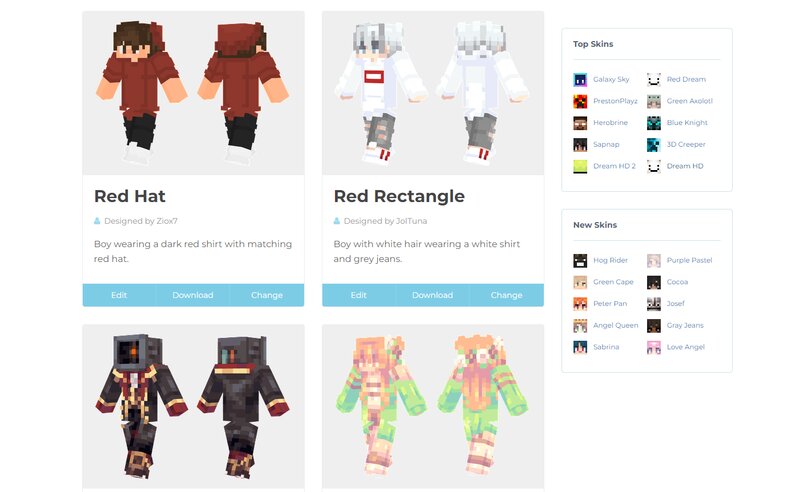 ---
With the color selection, zoom controls, options to import/export skins, and a clearly defined second layer, this Minecraft skin editor appear to have been pared down from The Skindex.
However, even though it lacks The Skindex's mirror and auto-tone, it has a simple interface and allows for the ability to see how your skin will appear in a variety of different positions on the model.
It is also possible to practice precise color application with the grid toggle.
Toggle-able grids, pan controls, hex color support, menus for different poses, and simple layouts are all included in this skin editor.
An auto-tone/texture brush tool and banner advertisements are two of the drawbacks of this application. However, it does not prevent users to create, edit and upload the Minecraft skin that they make.
4. Tynker's Minecraft Skin Editor
---
Tynker is a simple tool for creating custom skins for the popular sandbox game Minecraft. You can paint over the 3D model that has been generated with the brush tool.
Tynker should be used to paint each pixel individually. One of the most useful features of this program is the option, to begin with, a template that has already been created.
Consider starting with Steve, the default Minecraft character, and then giving him a makeover to match your personal preferences and preferences.
The software allows you to concentrate on one area of the body at a time by revealing and concealing various body parts, such as the head and arms. Your skin is now complete and ready to be used in the game.
5. Nova Skin Editor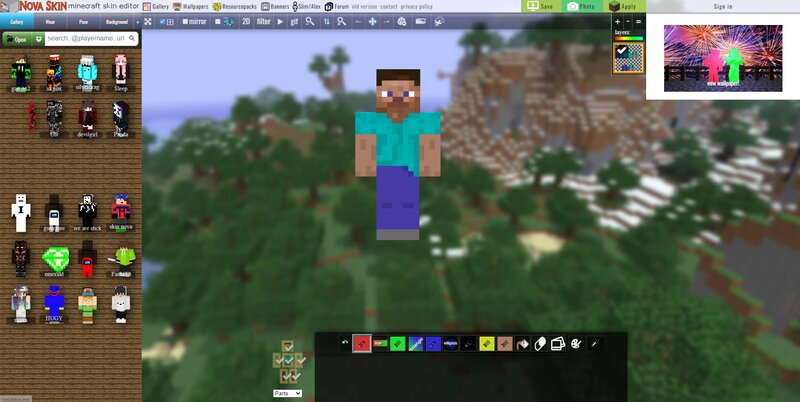 ---
In comparison to other skin editors, Nova Skin editor has a more high-end appearance. This is because Nova Skin has a lot of features that other Minecraft skin editing sites don't.
Using Nova Skin may appear more difficult than using other Minecraft skin maker free sites. This is, however only at first glance. Nova Skin editing is akin to using computer programs like PhotoShop, for example.
To summarize, you can view the image layer of the skin that is currently being edited by using the scroll wheel UI control and the image layers configuration.
The most significant disadvantage is the absence of a few necessary tools. Tools such as the redo button and the hex color selection to edit images are absent from the game, as is the undo button.
There are a variety of filters available in Photoshop that allow you to adjust the brightness of an image while editing it. Other aspects of your image and Minecraft skin can be altered as well, including contrast, saturation, and other elements.
6. MinecraftSkinStealer
---
With the help of this free Minecraft skin maker, you will be able to see the character in a variety of different positions.
Apart from that, thanks to the skin editor, you have an abundance of coloring options at your disposal. Unlike other Minecraft editors, this editor makes it very simple to download and upload Minecraft skins, which is not the case with other editors.
Following completion of all customizations, you can use the Download skin button to share your new Minecraft skin with your friends as soon as you've finished them.
I can confidently state that no other Minecraft skin maker makes it as simple to download files, save them, and then post them as this one.