It doesn't matter whether you own a personal Instagram account or a few business Instagram accounts – you might be curious from time to time about the things you have liked on the Instagram app.
Instagram users are getting to know more and more about the algorithm and how much liked posts affect what you will be seeing on your Instagram feed tomorrow based on how you interact with content today.
---
How to see liked posts on Instagram?
Go to your Instagram profile,
Click on "Your Activity" in the Settings tab,
Choose "Interactions" and then "Likes."
---
If you want to learn how to see liked posts on Instagram, continue reading.
How to See Liked Posts on Instagram?
The short answer is – tap, tap, tap! Yes. You will be able to see what you have liked thus far via a few tap interactions from your homepage.
On the Mobile App
Firstly, from your homepage, you can tap on the profile picture. This will get you to your personal Instagram profile page.

Now, here, you should notice the hamburger menu in the upper-right corner. Tap on that one.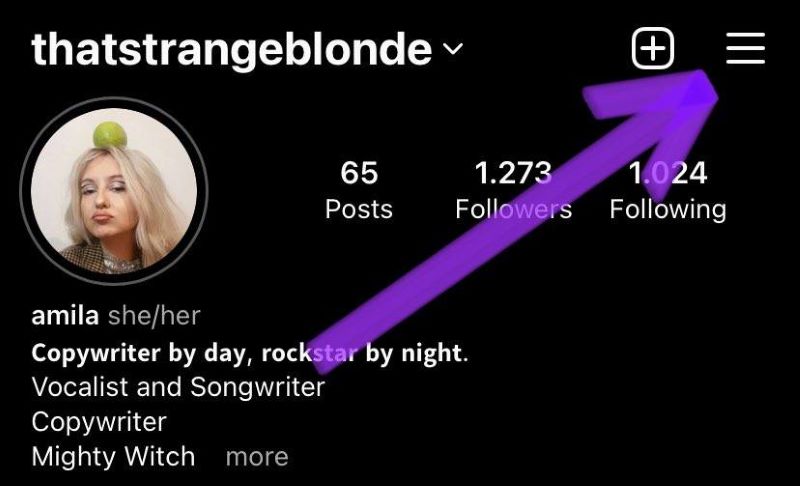 At this point, you should see a pop-up menu. The second option, your activity – status, is tap on it.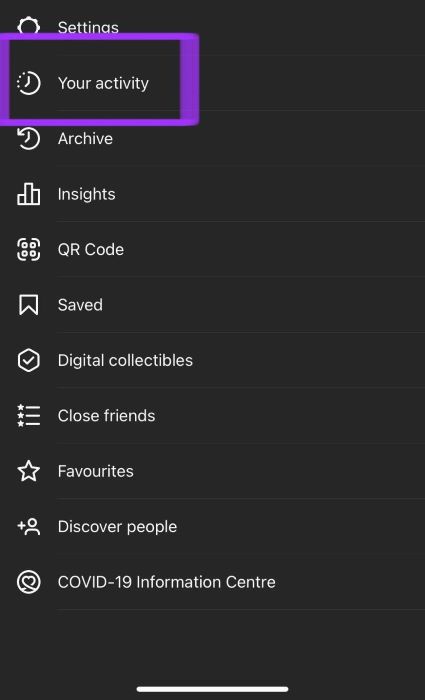 You will now be presented with a new pop-up menu, and here you're supposed to tap the interactions button.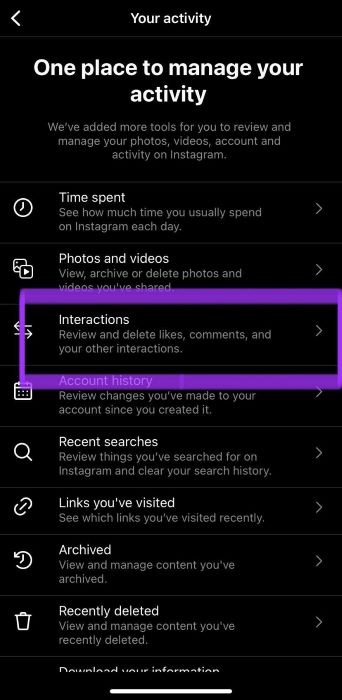 Within the Interactions section, simply tap this 'likes' button. Et voilà!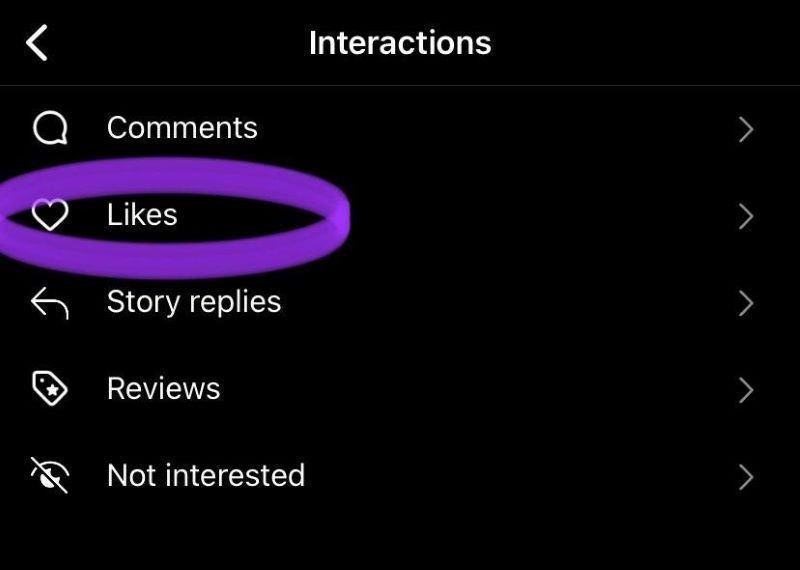 On Instagram Website
Alright, to check your likes on Instagram through the desktop view, you can open Instagram within your web browser.
On the left side of the screen, at the very bottom of the screen, you also click on the 'hamburger' icon here.

Now you will click on the Your activity button.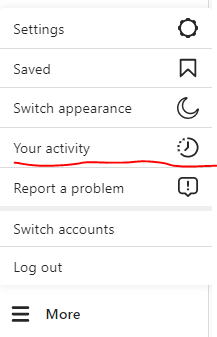 You will immediately be taken to the Interaction section in the top-right corner, where you can see your likes immediately. Aside from likes, you can also check out comments, story replies, and reviews here.

Conclusion
Checking out your liked posts on your Instagram accounts is super quick and easy.
You do not have to download any additional third-party apps on your smartphone and don't need to check this out on some suspicious and potentially dangerous websites.
Note that you can see on your iOs or Android app store recommended apps that claim they can show you this data, but it's absolutely unnecessary as you can do this within the app itself.
Similarly to checking out your saved posts, your data about likes on Instagram is available within a few taps.
FAQ
Did Instagram get rid of posts you've liked?
No, Instagram hasn't removed the posts you liked, but Instagram removed the option to see the like record of specific user activity. This means that you can only keep track of posts you liked, accidentally or on purpose.
Can I hide likes count on Instagram?
Yes, as much hype as there is for some people about seeing certain numbers in their likes on Instagram, not everyone is obsessed with that, so these people hide likes on Instagram posts.
Head to settings, and tap Privacy. You can tap on posts, toggle view counts, and hide like here. You can try this now and see how the follower count won't be visible on your recent photos and videos.
Why can't I find posts I've liked on Instagram?
Remember that liked posts on the app and the desktop viewer are to be found slightly differently. If you've followed all the steps, you should have no problem finding what you've already liked on Instagram.
Try checking your Internet connection and restarting the app, or check you have to update Instagram.