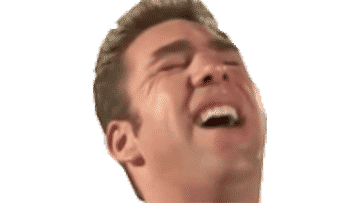 GachiGASM Emote Meaning
"Well, this has been so pleasing and pleasurable I might have a gasm just as well!
It gives me gachi,
All night long…"
The gachigasm emote is definitely among the funny emotes on Twitch.
For those unaware of its existence, let me help you out!
With the emote, not the other thing.
Gachigasm twitch emote is a representation of intense satisfaction and pleasure with the event within the stream or by the final outcome of the stream.
Of course, this is not all!
Gachigasm meme would not be a gasm emote without some …gasm in the mix.
So, the next situation where you can use gachi emote is as a reaction to suggestive content somebody posted.
Of course, suggestive refers to the sexually suggestive.
Moreover, gachi twitch is an excellent tool to use and show that you feel attracted to someone.
BUUUUT!
When you go for gachi emotes, know that gachigasm is used as a reaction to men, not women. If you want to send something of similar meaning to a woman, use Kreygasm instead.
And, that would be all there is to gachi meaning and gachigasm twitch meaning.
The Story Behind
If we talk about the gachigasm origin, the first thing you need to know is that it was released in 2015.
As for the representation, we can see the orgasmic face of Billy Herrington (am sure you know who this is).
So, this explains the gasm part of the name, what about the gachi, then?
What is gachi?
Well, it is the first part of the Japanese word for "orgasm" (gachimuchi).
Finally, there's your GachiGASM!
So, get your BTTV extension, get this emote and use it whenever you feel orgasmic, ecstatic, thrilled with pleasure inside or outside Twitch!