Discord has become one of the most popular platforms these years, with millions of users worldwide.
Even though it is mainly used for communication between people through text messages, video calls, or voice chats, you can also find discord servers where people with the same interests and hobbies are gathering.
In this article, we will talk about furry servers and the growing furry community that is gaining immense popularity and a number of members every day, and you will be able to find out what this is.
What Are Furry Discord Servers?
If you started to discover Discord servers, you have come across several strange places like furry discord servers.
A furry discord server is where members of furry fandom and culture gather to talk about their interests.
When we say furry fandom, we talk about a diverse community whose members create a unique anthropomorphized animal character called Fursona.
We can say that Fursona is a specific avatar with whom furries represent themselves on furry discord servers and the internet.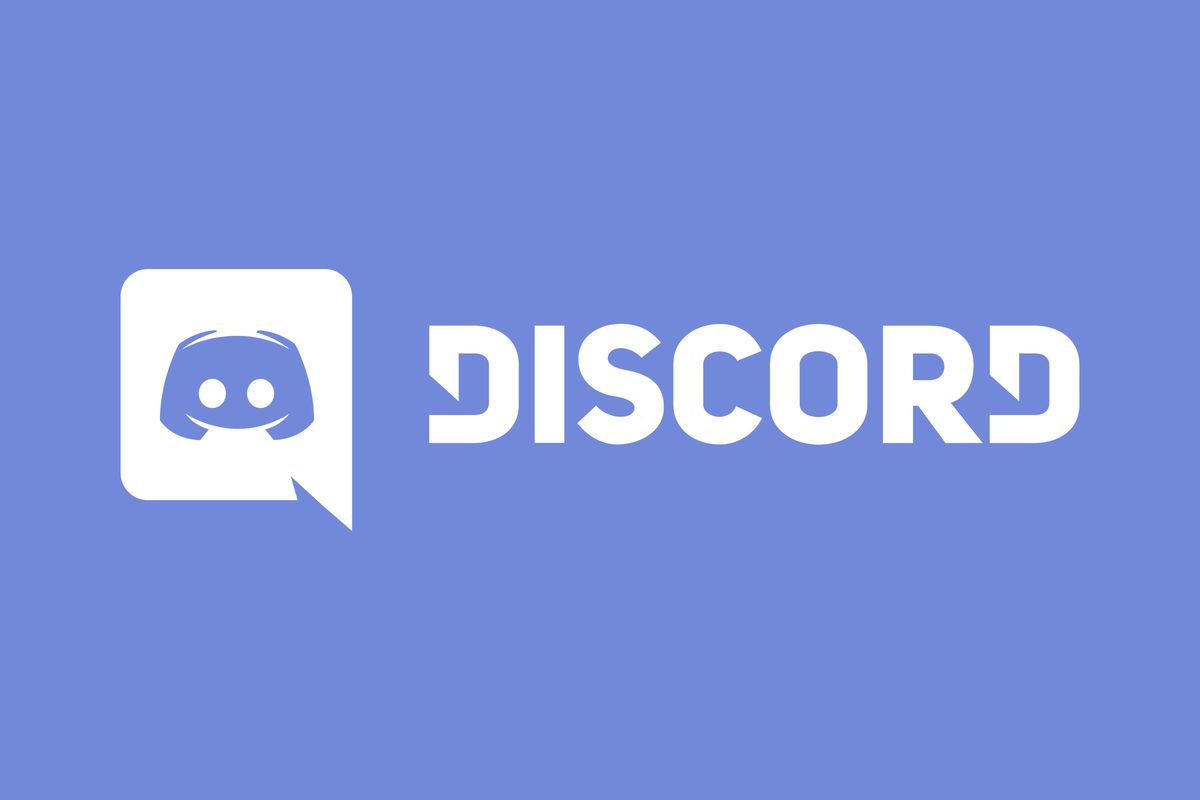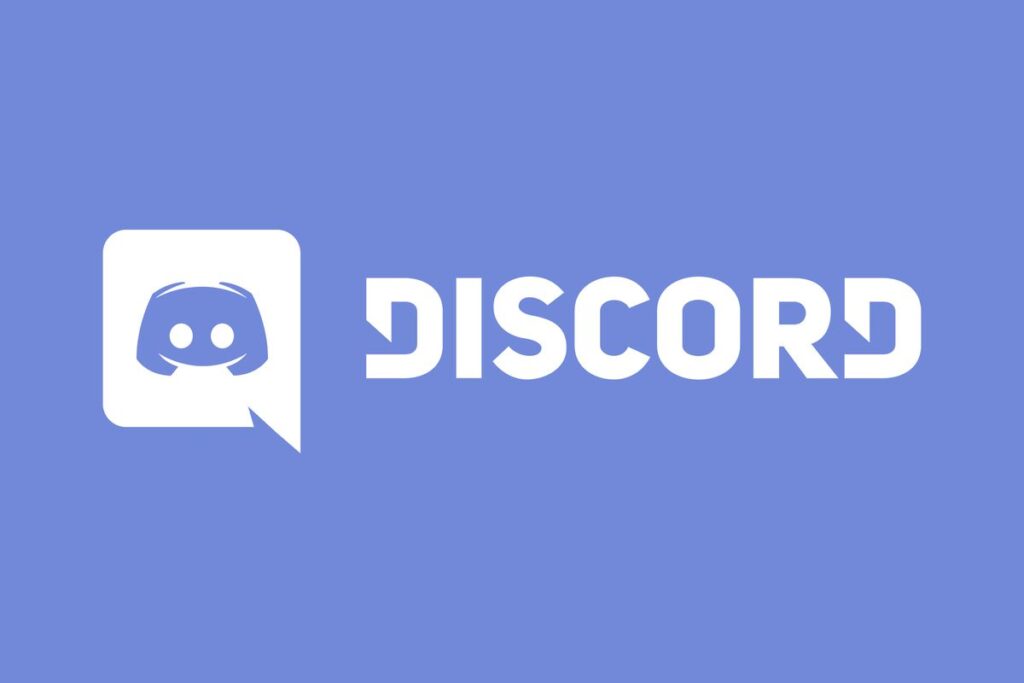 While some furry community members are only trying to have fun and meet new people in this friendly environment, other furries believe that there is a solid and unbreakable connection between them and the anthropomorphized animal character they created through the spirit and mind, and soul.
These people take their role in this type of discord servers seriously; they often wear specially designed suits or costumes that symbolize their animal character and human personalities.
Since we presented you with what it looks like to be a part of the average furry family, it is time to help you search for a discord server with this type of community that will fit you the best.
The Best Furry Discord Servers
We have gathered some of the best Discord furry servers that have a large number of users, so you can choose the one that has the most interesting offer for you.
So join us, and let's begin with exploring the most popular furry communities on Discord.
1. The Furry Assembly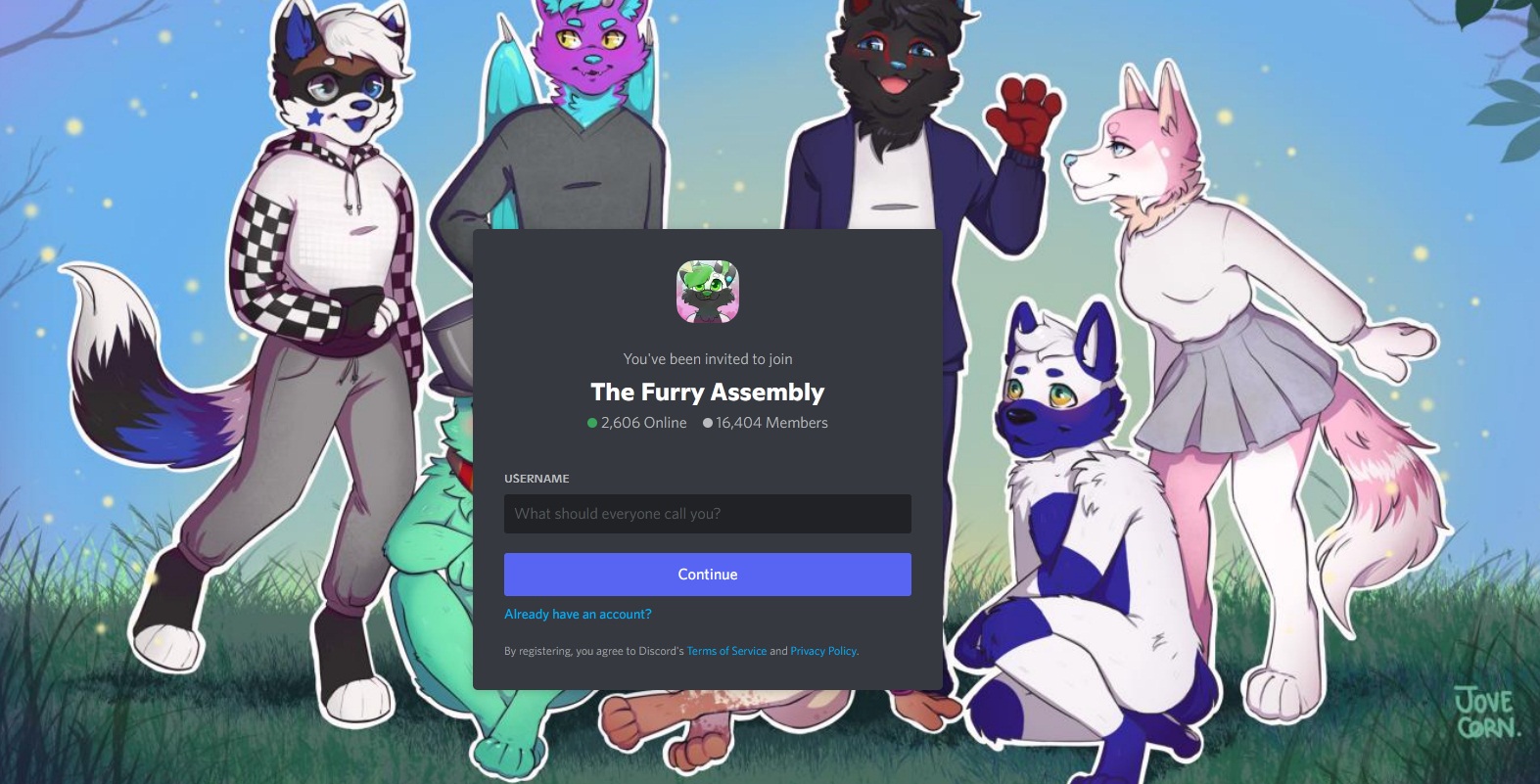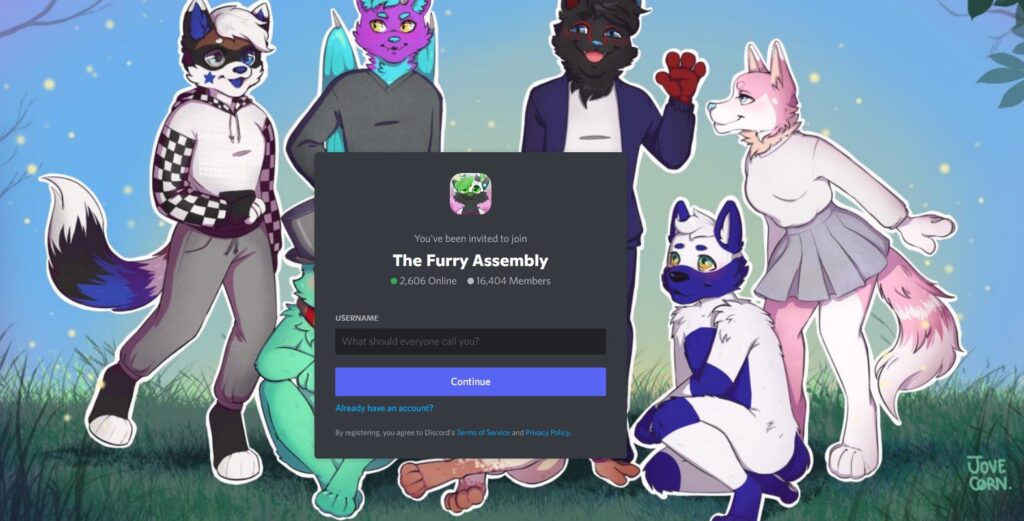 The Furry Assembly is a furry discord server that is considered to be the most welcoming community with a safe and friendly environment.
This furry server greets everyone with open arms and is a great place where you can chat, share your views on different things and meet new friends.
It is also an SFW community with active staff that is experienced, friendly, kind, and always ready to help and listen to the problems of its members.
Besides having active chat channels, the server layout contains a specific group dedicated to furry artists where you can show your furry art projects or your secret talents and skills.
This furry server isn't even close to any other average furry server because it provides you with access to more than 500 different stickers and emojis, and its server layout also has a modern royal kingdom theme.
The way this discord server is built and how it works, we can say that the Furry Assembly is some big furry metropolis whose citizens welcome everyone, no matter if you belong to a group of furry enthusiasts, discord newbies, or even a group of non-furs.
Our advice is that you should check out this fantastic server in a wholesome environment if you have time.
2. Fellowship Furries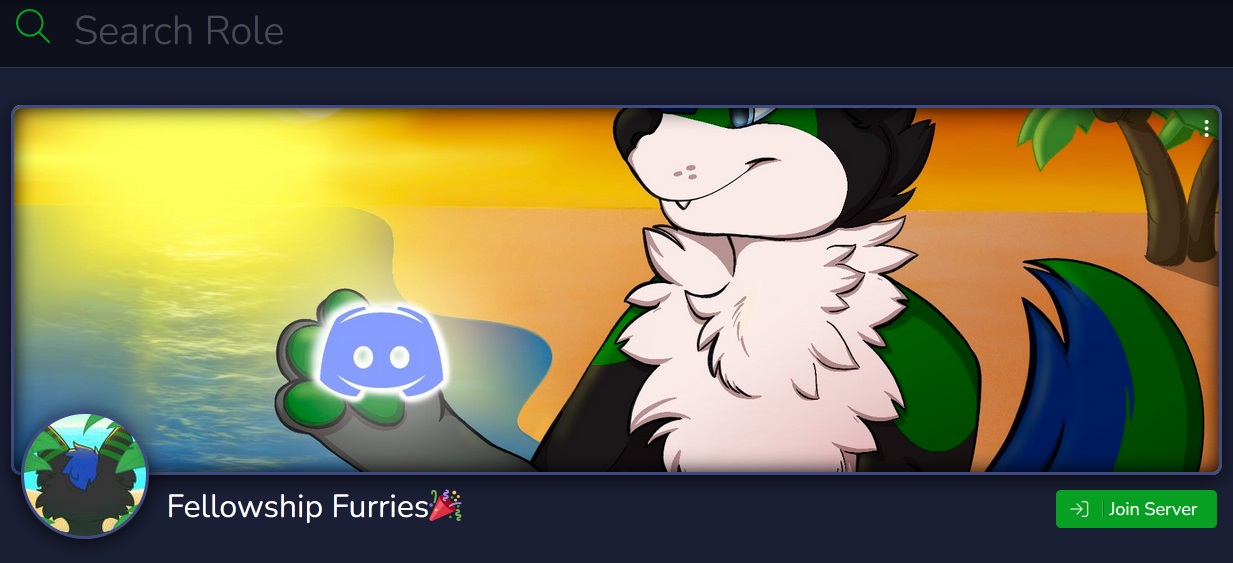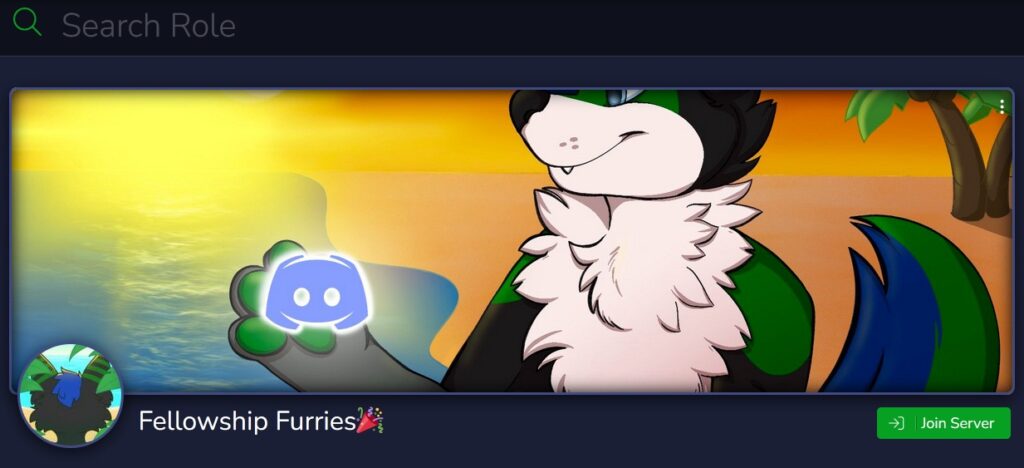 Fellowship furries is a unique furry server composed mainly of LGBTQ+ members and supports and shows love to everyone who is furs and non-furs.
This friendly furry server has an active community and staff who is kind-hearted, well trained, and easily approachable.
They are even open to making collaborations with members, so if you have any fresh and creative ideas, you are allowed to send a private message to the owner of this discord server, who is always available for his loyal members.
Even though Fellowship furries don't have a significant number of members, it has many server features and events such as nitro giveaways, different weekly gatherings, and self-assignable roles.
It is also an SFW community with a custom server bot and many custom channels such as voice channels, groups for those interested in playing games, furry art channels, and active chats where you can talk about your hobbies and interests with wholesome members.
They also have an exciting ranking system where you can get great gifts and awards on every level.
So if you are looking for a chill and inclusive community, you should for sure join this discord server.
3. Club Floof 2022

Club Floof is furry based SFW server with a new and welcoming community that accepts everyone and even has an official partnership with the Discord platform.
It has many active chats where you can discuss various topics and send funny jokes, emojis, and memes that are not offensive and are not going against server rules.
This furry family dedicated discord server has an incredible moderation team with tremendous experience and many giveaways and specific events on a weekly level.
If you are looking for a place where you can meet new friends with whom you can play your favorite computer games, you will find the right place because this furry server has a unique channel for Roblox players.
To sum up, this is one of the best furry discord servers, and we recommend you not to pass by.
4. Floof Squad


Floof squad is a furry hangout server with a very kind and friendly community ideal for meeting people and making new friends.
This great squad consists of people who share the same ideas and interests and who are willing to help everyone who is still learning about the furry culture and its characteristics.
It has many features and active channels where you can play games with other furries, such as Would you Rather, but you can also sing songs in front of members with heartwarming souls and show them all your skills.
This community belongs to a group of furry servers that offers you a bunch of roles and is also a completely SFW server with a family-friendly environment.
Everyone is welcome, and they can't wait to see a new member joining their unique and understandable furry community.
5. Furgether

Furgether is of the best furry servers with an incredible furry community aimed at multiplayer gaming and the world of video games.
It offers a lot of safe space for work, accepts furs and non-furs, and members of LGBTQ+ groups and people with different sexual orientations.
Every week you can find fantastic events and competitions in multiple games that are popular nowadays, and they also organize game and nitro giveaways very often.
You can use over a hundred different stickers and emojis that can be used in other servers, too, if you own a nitro on the discord platform.
Even if you are not interested in playing games, this furry discord server has many voice channels and active chats where you can discuss diverse topics such as Fitness life or Anime with other furries.
They also have a well-known Minecraft server, where you can find wholesome players who cant wait to see a new person joining their server and start building a new Minecraft world with them.
Owners and staff who work in this furry community are active and friendly, and they often listen to the suggestions of members who are expressing their ideas about how can this fantastic server become even better and more enjoyable for its users.
This is a place that you must visit.
6. Ambient Forest

Ambient Forest is an excellent furry hangout server that is made for the furry community with the help of its members.
This friendly community offers you various features, channels, and mods, and as a result of this great offer, the number of members and the popularity of this server is constantly growing.
It has numerous customized channels for artists where they can show off their skills and art projects without hearing any hate speech and critics.
Their server also has a custom server bot that regulates the server level system and its economy so that users can have a great experience without any problems and bugs.
Besides this, the server consists of specialized channels for adults who are looking for a person with whom they can connect and have a fun time.
All in all, you won't regret joining this amazing furry community.
7. Fluffy Abyss
Fluffy Abyss is considered one of the best and most enjoyable discord servers, with tons of features and customized channels for users with various hobbies and interests.
There is a unique fluffy abyss guard bot that makes sure that servers' safety stays on the highest level most of the time, so members of this chill community can enjoy its safe space and chill environment.
You can also find sections dedicated to artists who are free to share their works and talents with the community and a well-designed server layout with a unique system that allows you to level up constantly without any problems.
Fluffy Abyss offers you a large number of specially created furry emojis and stickers and various giveaways, and some members have one of many self-assigned roles too.
For an unrepeatable experience, click the button "Join us" in the server description and enjoy.
8. The Furry Nexus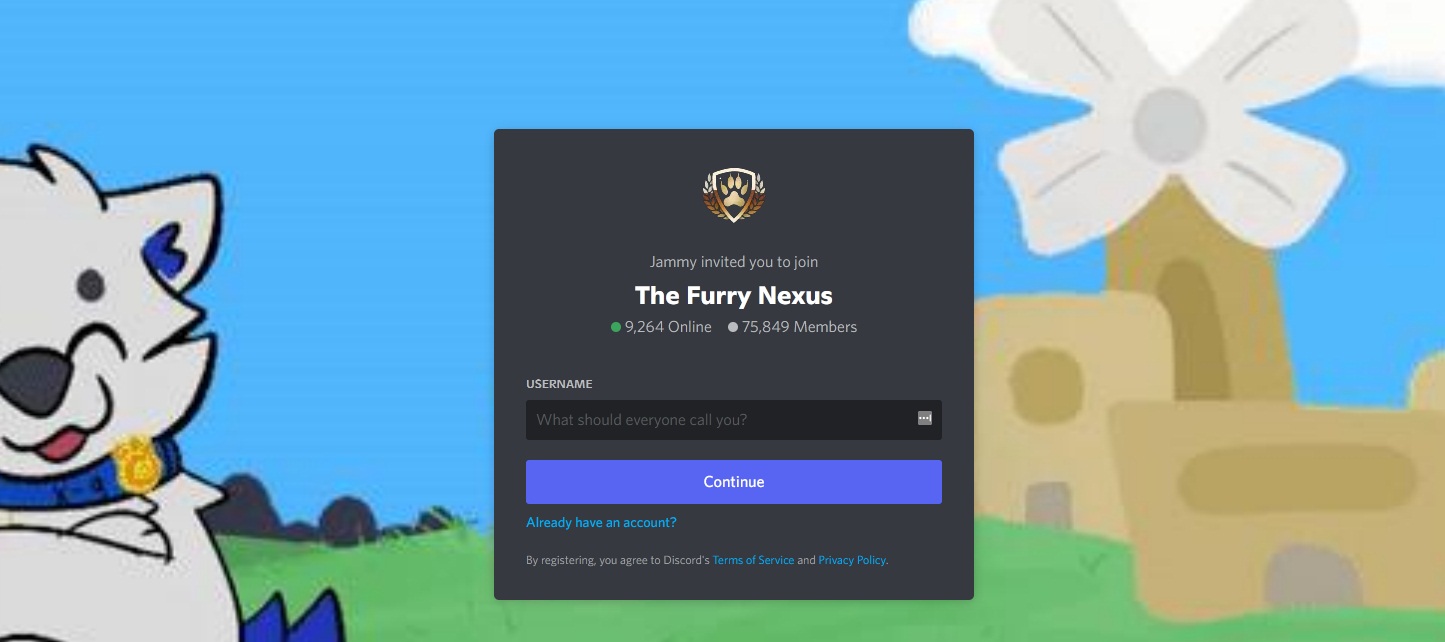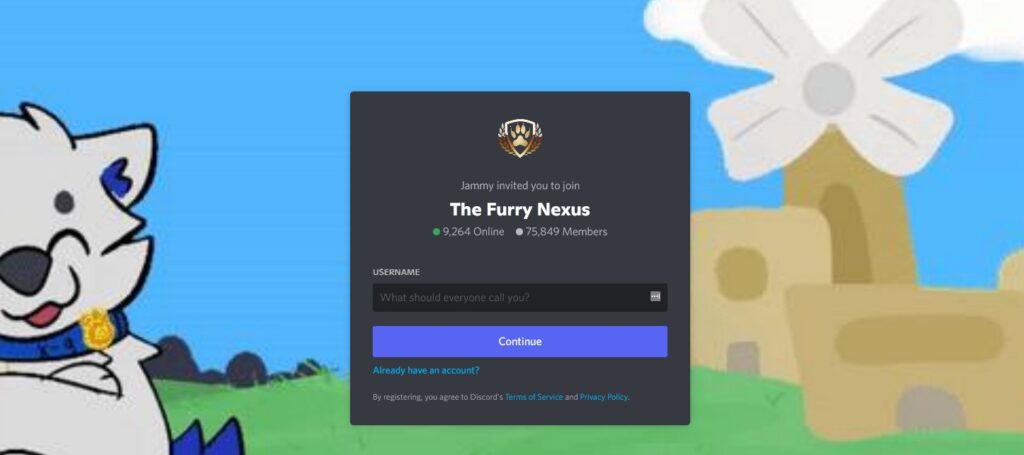 The Furry Nexus claims to be the best and biggest furry community on Discord, with more than 70 thousand loyal members.
This is an excellent place for everyone interested in gaming, art, furry culture, and many other topics.
They are SFW and NSFW servers at the same time because this server has special chats and voice channels for adults but also has groups where you can talk about relaxing topics with other users.
Its experienced and friendly staff organizes karaoke, movie nights, and nitro giveaways weekly and sometimes even daily.
The community even organizes shows where songwriters and digital designers share their projects with other friendly and supportive members of this server.
Besides this, you can find channels where people share recipes or photos of delicious meals or where people talk about favorite books, authors, and literature in general.
The Furry Nexus server owns custom-made bots that make sure that every single member has a great experience and fun on this discord server.
9. The Furry Agenda


Furry agenda is a small and quiet server that will accept your joining request only if you are 16 or older.
Even though they don't have a massive amount of members as other furry servers, this server has many features and various sections for artists who are willing to share their projects, but you can find NSFW sections for adults too.
The furry agenda allows everyone to join, no matter is part of the furry culture or belongs to a group of non-furs alike.
So if you are searching for a safe and warm furry hangout server, it would be nice to visit this small and sympathetic discord community.
10. Paradox Paws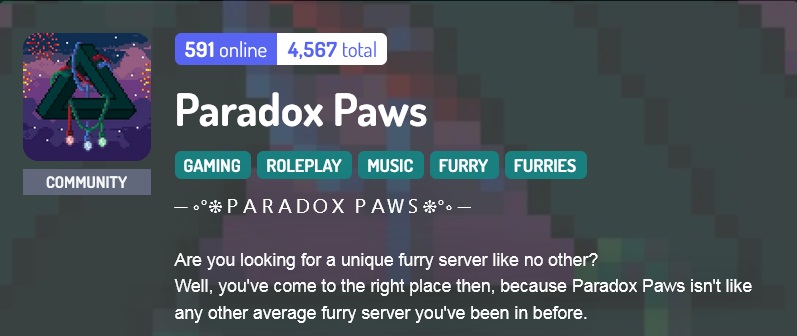 Paradox paws are one of those servers on the platform that is known as a welcoming and relaxing community with an active and well-trained moderation team.
They have a selection of offers that is much bigger than offers on any other average furry server.
On this server, most active members and supporters get some privileges and gifts from the server's staff, and they can also choose some unique self-assignable roles.
Besides active voice calls, chats, and giveaways that are characteristic of many other discord servers, they also organize fascinating and breathtaking weekly events that members adore.
Every week there is at least one movie or game night where people hang out on its excellent Minecraft server or gaming sections with entertaining bots that are custom made.
Once a month, they also organize an art competition where artists have a chance to learn something new but get some cool prizes for their work too.
This server also has a great system of leveling and sections for those who are even interested in roleplaying.
Conclusion
All things considered, here, you can find a list that contains the most famous and welcoming furry servers and communities with friendly and safe environments.
If you are still learning about this specific furry subculture and its characteristics, by visiting this server, you get a lot more ideas for Discord servers and you will be amazed at how many things there are out there.
The most important thing is to find a place where you will feel comfortable enough to communicate with other furries without any fear.
FAQ
What Is The Most Popular Furry Discord Server?
The most popular furry discord servers are The Furry Assembly, Floof Squad, and Fellowship furries.
You won't regret visiting any of these servers because they have many features and offers for those who are ready to join their community.
Are Furries Allowed On Discord?
Furries are totally allowed on Discord, and those who belong to this unique subculture gather in specialized servers made especially for them.
Since their community promotes a safe, friendly, and welcoming environment, there is no reason for furries not to be a part of the big Discord Family.
Why Do Furries Say UWU?
Some members of the furry community use slang UWU to express different feelings.
They often say it in combination with sweet and adorable facial expressions to demonstrate feelings connected with love, pure happiness, joy, or cuteness.