A good and stable internet connection is something you will need if you plan on starting your Discord streaming career.
However, no matter how strong and fast it may be, sometimes you will face different connection problems and it can take you some time to resolve them.
---
What are the most frequent connection problems on Discord, what can you do to speed up your Discord server, and how to fix unpleasant situations like this?
Most Common Discord Issues
1. Discord servers crashing
2. Slow internet connection
3. Discord is restricted on your network
How to Fix Discord Connection Issues?
1. Restart Discord;
2. Update Discord App;
3. Reconnect Discord and Twitch;
4. Restart PC, phone, or other device where you have this issue;
5. Restart internet modem or router;
6. Try to disable your antivirus software;
7. Disable VPN if you are using one;
8. Close background apps in the Task Manager;
9. Disable browser extensions;
10. Use channel bonding service such as Speedify;
---
Read carefully and follow all of our advice in order to solve Discord connection issues.
Why Is Discord Having Trouble Connecting?
Discord can be used both on the computer and mobile devices and it is definitely the most popular streaming app these days.
There are plenty of things that can lead to Discord losing connection and Discord connectivity issues because of the fact that too many people use it worldwide.
Gamers absolutely love it, but since too many people tend to be online on the same server at the same time, you will probably face a few connection problems while using it.
So, why is my Discord connection so bad?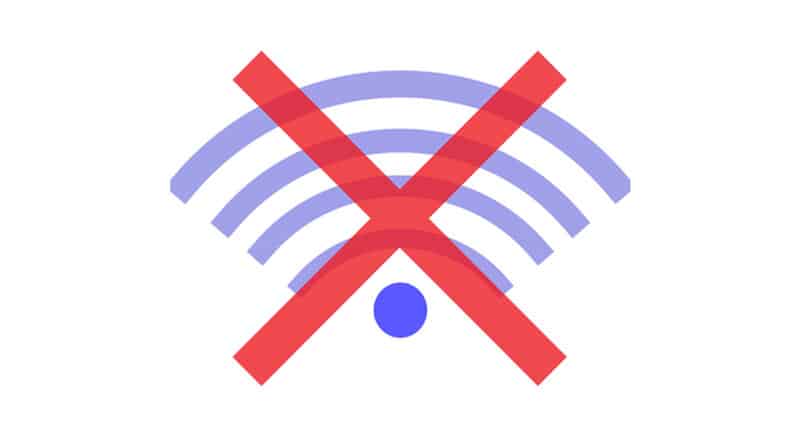 1. Discord is down
As you already know, Discord has millions of active users at basically any moment of the day, and very often there are way too many people on one server and the whole app starts crashing down.
The Discord down situation happens frequently, especially nowadays when more people are active all the time on it because of the pandemic, and Discord causing internet issues is pretty frequent.
If you are only unable to access your server and start streaming on it, this is possibly the reason and you will have to wait for some time because there is nothing else you can do.
In case the Discord app doesn't seem to be working for you for a longer period of time, but it is working perfectly for others, you should check out if there are any malware or viruses on your device.
You can check out if there are any problems in your server region by googling Discord outages and joining Discord forums and communities.
2. Your internet connection is slow
In most cases, your internet connection is the one that is problematic, especially if you are accessing the app through a VPN.
If you want to establish a successful Discord career you will have to invest your money in a better internet provider and pay for a better connection.
You can do some troubleshooting of your network connectivity by restarting your Discord app and trying to connect to your Wi-fi all over.
3. Discord is restricted on your network
If you are trying to use Discord through a restricted network, maybe in school, your company, or a library you will not be able to access it, no matter what you do.
When it comes to restricted networks, you for sure won't be able to get access to it until the network administrator gives you the permission and removes the app from the blacklist.
These are some of the most often reasons for the bad Discord connection and before you start panicking, I suggest checking out if some of these things are reasons for your troubles.
How Do I Fix Discord Connection Issues?
There are some common quick fixes for your bad connection to Discord, but that doesn't mean these options will work every single time.
1. Restart Discord
If you are in the middle of your game and you start having connection problems, the best thing you can do is leave the chat for some time and jump back into it.
Pretty often the server starts bugging because you've been online for too long and there are too many messages in the Discord chat.
2. Update Discord
Someone who wants to become a professional Discord streamer will have to update the app whenever there is a new update.
Server settings are being updated on a monthly basis so make sure you download every single Discord update, otherwise, your app may have both connectivity issues and problems within itself.
If you are an Android user you should make sure you update Discord AppData frequently otherwise the app will keep on crashing down.
3. Reconnect to your Twitch account
In case your Discord and Twitch accounts are already connected, you may try starting out this process from scratch because certain bugs can interfere with their integration.
This is usually the reason for Discord voice connection issues too, so try to reset or reconnect your Twitch account and solve Discord internet issues.
All you will need to do is connect them again and then open the app and start streaming from the beginning.
Related: How to Connect Twitch to Discord Account
4. Restart Device
Sometimes your mobile device or computer is the one that is creating a problem, so if your app is very slow and you can't connect to the internet, you should try restarting your device.
Just do the right-click on the Restart button and wait for your device to reset.
5. Restart your Internet modem or router
Sometimes all you need to is restart your internet modem and allow it to start working again without any obstacles.
In case these things didn't fix your Discord connection problems, then there is probably something much bigger and more complicated that is harming your experience.
Related: Best Router for Streaming
What Are The Advanced Discord Connection Fixes?
If these simple steps didn't help you to improve the quality of your Discord connection, then you should probably try out some of these tricks and find out what the real problem is.
These are some of the Discord bad connection fixes you should try to solve Discord bad connection problems.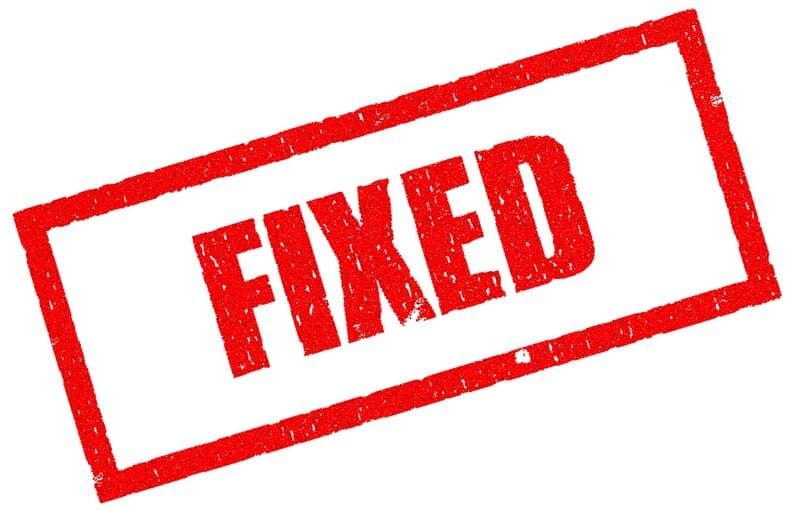 1. Use your Antivirus software
Many people have Antivirus software installed on their computers and laptops but rarely ever use it to scan their devices and see if everything is fine.
Malware issues can not only slow down your computer and Discord app but also affect your internet connectivity.
Make sure you are scanning your device frequently and that you remove all potential malware before it is too late.
In case your device is malware-free, still take some time and check out your antivirus software and see if there are any features or filters that may be affecting your connection.
Sometimes your antivirus is outdated and it can slow down your whole computer, so make sure you update it from time to time or upgrade to a better one.
If you are a professional streamer, I always suggest investing money in good antivirus software.
2. Disable your VPN
Some people tend to use a VPN or proxy server and those are also some of the things that might be interfering with your connection.
If you want to enjoy streaming you may try to disable your VPN or proxy for some time and see if the problem is in them or something else.
Professional streamers usually opt for bt more pricey VPNs and proxies that allow their stream to be of extremely high quality.
3. Close everything you have running in the background
Sometimes you don't put too much attention into the applications that are running in your background, especially if you are using Discord through your smartphone.
The Discord bad voice connection is usually caused by too many apps that are running in the background so you need to control these things.
Before you open your Discord app, make sure everything else is turned off and your RAM memory is strong enough for this app.
4. Disable browser extensions
Many people have dozens of different extensions installed on their browsers and these things can mess up with your connection too sometimes.
In case you have some extensions, especially if they are completely new, and you have seen troubles in your connection after you have installed them, you might try deleting them and seeing how things will work out then.
However, I suggest checking out all of your extensions and looking at other users' experiences on forums and Google.
5. Channel Bonding Technology
This is the last thing you should be doing, but it is definitely always successful, especially on Microsoft computers with Windows 10 or 7.
You can bond a VPN app to your Discord, and the best option for that is probably Speedify.
Apps like this have a so-called channel bonding technology that will allow you to unlock the bandwidth from all of your devices and help you use several connections at the same time.
Even if you don't have dozen of different channels, you can still give this option a try and secure yourself a stable and fast connection at all times.
What Are Other Types of Errors?
Unfortunately, connection issues are not the only ones you will be facing while using Discord and there are several other problems that can occur, even when your connection is perfect.
However, if errors like this occur, it usually means that there is something on your device that is making problems with the connection too – most often it's the firewall.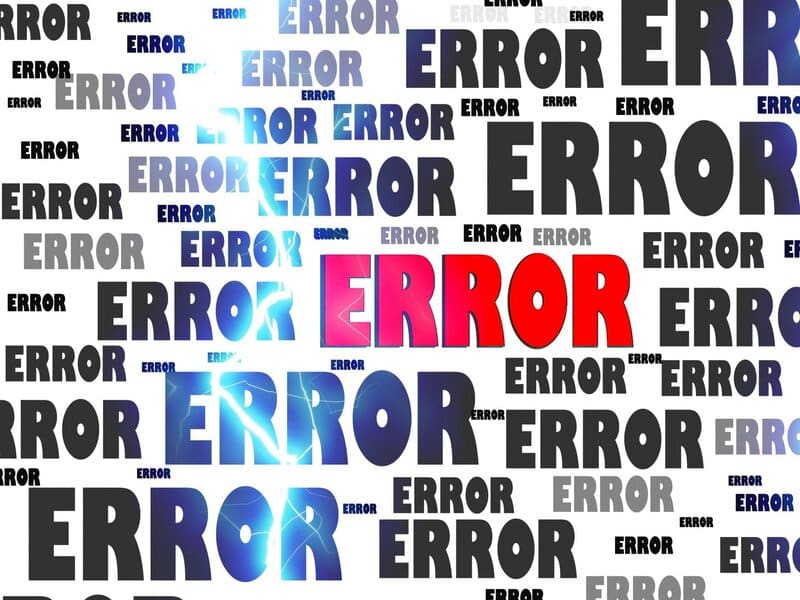 1. ICE Checking
This type of error tells you that your network is the one that is blocking Discord from connecting to your voice server.
2. No Route
This type of error will mess with your whole Discord experience, but it can be solved with just one click. All you have to do is go to "User settings" and uninstall or disable QOS – Quality of service option with a simple double-click. However, you will need to restart your computer and Discord after this.
3. RTC Connecting
This means that you are having trouble connecting with your voice channel and it usually happens when there are too many people active in your voice region. It can happen due to the problems with a microphone too, but it is usually caused by a poor connection or filters and features in your Mac or Windows firewall that disable this option.
These are some of the most frequent errors and almost every Discord user will have to face Discord's poor connection once during their streaming experience, but please make sure you don't try resolving a problem before you are 100% sure what it is.
In case nothing of the mentioned things doesn't seem to be working for you, you can always try to contact Discord Customer support, explain your problem, and wait for their answer.
When contacting their Support you will have to take these simple steps – take the screenshot of your console by entering your command prompt, opening your Developer tools, and clicking on the Console tab.