Contrary to popular belief, Twitch is not only a platform for gamers. While it initially catered to the gaming and esports enthusiasts, the COVID-19 pandemic-induced demand for varied entertainment forms has led to a surge in non-gaming content and channels. This paradigm shift has not only intrigued viewers but also brands outside the gaming industry. These brands realize the potential of highly engaged audiences and unique brand experiences through live video content on Twitch. In fact, the volume of Twitch's non-gaming content has grown immensely. If you're solely using the platform for game streams, you're missing a whole world of opportunities. Let's take a look at some popular categories and leading channels that reveal Twitch from a new perspective.
Content Restrictions on Twitch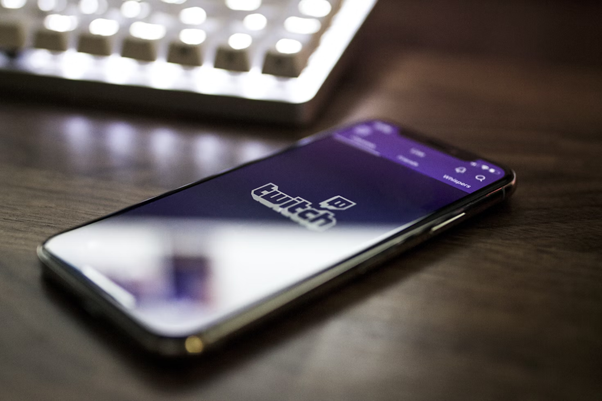 While Twitch fosters a diverse content culture, certain content is swiftly removed by moderators to maintain the platform's integrity. To prevent your channel from being blocked, you should be aware of the following main restrictions:
Personal information disclosure
Derogatory comments towards social minorities
Adult content
Promotion of other accounts
Content with copyright issues
Broadcasting beta versions of games
Spam
Discussing pay-per-views
Soliciting gifts
Twitch's World Beyond Gaming
Twitch is more than just a gaming hub. Non-gaming channels like 'Just Chatting' and 'Music & Performing Arts' are gaining viewership momentum. 'Just Chatting' accounts for 12% of Twitch streams and became the most-watched category in 2020 with a staggering 754 million hours viewed in Q1 2021. Streamers are inventing new ways to connect with fans beyond gaming, leading to more interactive opportunities and devoted followings. With pandemic restrictions curtailing in-person events, Twitch's 'Music' category has morphed into a virtual stage for live performances. Let's delve into how you can earn on Twitch without necessarily being a gamer.
1. Just Chatting
'Just Chatting' stands as one of the most popular categories on Twitch, owing to its flexibility. Streamers use it to interact with their audience, be it at the stream's beginning, during a break, or throughout the entire session. This category promotes engaging discussions between streamers and their audience, and is perfect for casual chat sessions with limitless entertainment options.
You can watch Twitch on various devices such as TV, PC, tablets, game consoles, smartphones, etc. To ensure safe transitions between these devices, it is advised to configure VPN on the router so that all connected devices are protected. This service even offers a free trial version, making it an optimal choice. Once you set up a free VPN on Chrome, your device automatically connects to your router.
2. Food & Drink
Consider venturing into the 'Food & Drink' category if you wish to enliven your broadcasts and engage your audience. Flaunt your culinary expertise and bond with viewers over the universal love of food. Prominent streamers such as 김도, ArrozyDesgracias, and aldo_geo have created engaging food and drink channels on Twitch.
3. Music
Twitch's 'Music' category is the perfect platform for musicians to showcase their talents and engage with their audience in a personal concert-like setting. You can make your stream unique by using relevant tags such as "electronic music". Discover Sintica, a live electronic music performer and DJ who has won many hearts on the platform.
4. Art
The 'Art' category offers a diverse range of live streams beyond drawing sessions. From painting to sculpture, there's something for every art enthusiast. Bob Ross, DyaRikku, and Juan Sguarnizo are among the most popular art channels on Twitch.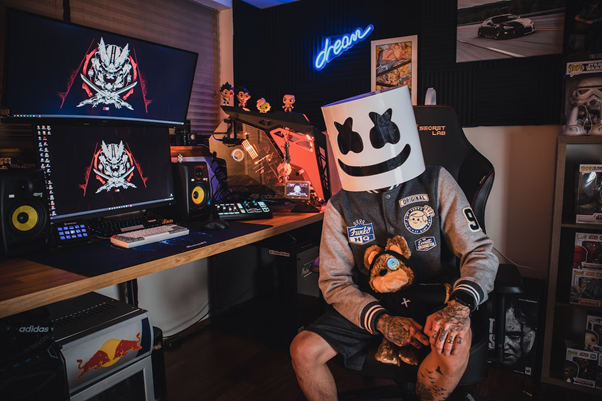 5. ASMR
The ASMR category aims to create soothing sensations through softly spoken words, tapping sounds, and hair brushing. The top ASMR Twitch Streamers to follow include Gibi and CopyKat_.
Wrapping Up
Twitch offers a robust platform for creators to explore a myriad of content forms and reach a broad audience demographic. It fosters strong communities and meaningful bonds between content creators and viewers. Streaming on Twitch allows enthusiasts to share their passion with a constantly growing audience, offering fresh perspectives and feedback.