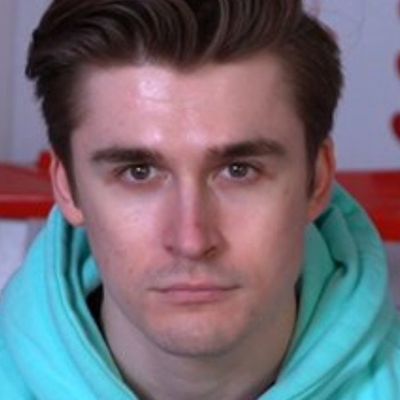 | | |
| --- | --- |
| Full name: Ludwig Anders Ahgren | Education: Arizona State University |
| Date of birth: July 6th, 1995 | Height: 5′ 9″ / 175cm |
| Place of birth: Hollis, New Hampshire, USA | Weight: 158lb / 72kg |
| Current residence: Los Angeles, California, USA | Estimated net worth: $6,42 million |
Ludwig Anders Ahgren, or simply Ludwig, is an extremely popular American streamer who has been topping the charts in terms of both followers and subscribers on twitch for quite some time.
Naturally, with such a level of success, one can amass quite a fortune. But how much money does Ludwig makes exactly, and what is his net worth?
Let's find out.
What Ludwig Net Worth Is?
Ludwig's current estimated net worth is around 6.4 million USD. The bulk of this wealth has been accumulated as a result of his unprecedented popularity on Twitch, with sponsorship deals and his youtube channel acting as secondary sources of revenue. Here is a more detailed description of this internet personality.
Who Is Ludwig Ahgren?
About, History, and Net Worth
Born and raised in Hollis, New Hampshire, Ludwig spent his childhood living with his mother and sister. He also attended elementary, middle, and high school in Hollis, graduating the latter in 2013.
Around this time he also began his career as a content creator, his first foray into this area of showbiz being a Call of Duty oriented youtube channel titled "TheZanySidekick".
Sources of Ludwig's Net Worth
1. Twitch streaming income
Being the most subscribed Twitch streamer in the history of the platform, it is only natural that much of Ludwig's income comes from both ad revenue and viewer donations on this platform.
First appearing on the platform in 2018, this streamer had a relatively slow start but changed into a meteoric rise at the end of 2019, when Ludwig reached 100k subscribers on Twitch for the first time.
At the time, he was mostly streaming super smash bros, Dark Souls, and Mario party 2.
Ludwig's rise only continued in 2021. After having tried his hand at streaming chess and participating in community tournaments with other streamers, including big names such as LilyPichu and Pokimane,
The enormity of his success eventually reached the media, resulting in him being the Washington Post's person of choice to interview about the massive success of the game Among Us in October 2020.
With his Twitch subscriber count rising through the end of the year and into 2021, Ludwig eventually broke the platform's record on April 13th, 2021. While losing his place as the number one streamer in terms of current subscriptions since his place on the all-time list remains unchallenged.
So, how much does Ludwig earn from Twitch? Well, according to the statistics and trends on how much the platform pays out to popular streamers, as well as the average amount of donations he gets, we are looking at a number sitting anywhere from 200 to 250 thousand USD a month, which can be massively increased in case of an important event. For example, he stated that his revenue from the Twitch subathon event reached a staggering 1.4 million USD.
2. Youtube sourced income
Naturally, not all of Ludwig's massive income comes from Twitch. He also has a fairly successful Youtube channel. Much like on his main platform, he started slowly all the way back in 2015, picking up traction as time went on and reaching 1 million subscribers near the end of 2020.
As of now, he has over 1.6 million subscribers on this platform, quite an impressive number for someone who doesn't consider Youtube his main platform. All in all, Ludwig's gaming videos on his and collaborating youtube channels earn him anywhere between 20 and 50 thousand USD every month, depending on the number of views he gets.
3. Ludwig's esports income
Above all, however, we must never forget that before Ludwig started streaming, he began his rise as an esports player and commentator.
After beating some of the top-ranked players in Super smash bros Melee, namely Kashan "ChillinDude" Khan Khan and Cary "Vro" Zhang, and getting some other memorable results in this game, Ludwig's popularity skyrocketed as he became one of the premier commentaries for this game, calling matches on some of the biggest tournaments such as the GENESIS series.
Still, the majority of his earnings do not come directly from esports, but from the fact that his Twitch and youtube revenues got massively increased thanks to the recognition, he gained at these events.
4. Other sources of income
As time passed, Ludwig grew his internet personality little by little, streaming on Twitch, releasing youtube content, and even making brand deals, the first of which was with Rally. He also owns a line called Mogul loves and has hosted an event called a very mogul Christmas.
While he never disclosed the amounts, it is certain that sponsorship deals are one of the more significant income sources for this Twitch streamer, as is the money he gets from his merch line.
Ludwig's Total Net Worth
So, with an income scheme this diverse, how much wealth has Ludwig been able to amass in total? The official data states that Ludwig's net worth is around 6.4 million USD, but that number may be out of date even now.
With his Twitch channel constantly fluctuating in popularity based on the relative success of his events and the youtube earnings depending on how many views he gets, Ludwig sometimes gets large spikes in his earnings. Whether they reflect his total net worth, however, is a different issue.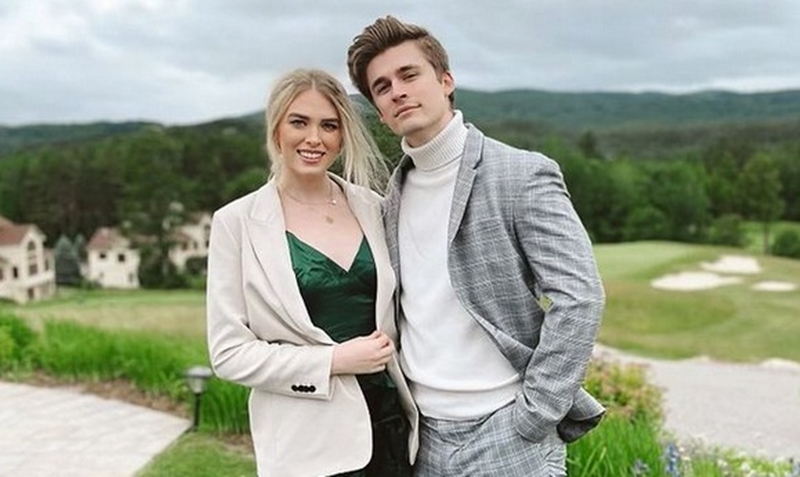 What Can We Expect from Ludwig in the Future?
While the streaming world is largely unpredictable, already established internet personalities are usually unaffected by these shocks. Therefore we can expect that Ludwig's net worth continues to grow as he keeps uploading videos that viewers find interesting.
Conclusion
As the record holder in terms of Twitch subscriber count, as well as one of the biggest streamers in continuous sub count, Ludwig Ahgren is sure to retain his popularity as time goes on, which will almost surely increase his net worth as well.
FAQ
When did Ludwig become a FULL-TIME Twitch streamer?
Ludwig only chose to dedicate all his time to streaming on Twitch at the end of 2019, though he has been present on the platform ever since 2015.
Is Ludwig Ahgren married?
No, his marital status remains unmarried. He is, however, in a long and stable relationship with a fellow Twitch streamer QTCinderella
Is Ludwig still the no1 subscribed streamer?
While no longer holding the number one place in terms of current subscribers, Ludwig is still a huge streamer with his all-time position yet unchallenged, streaming his favorite games and making good use of mass communication to further increase his appeal as an internet personality.