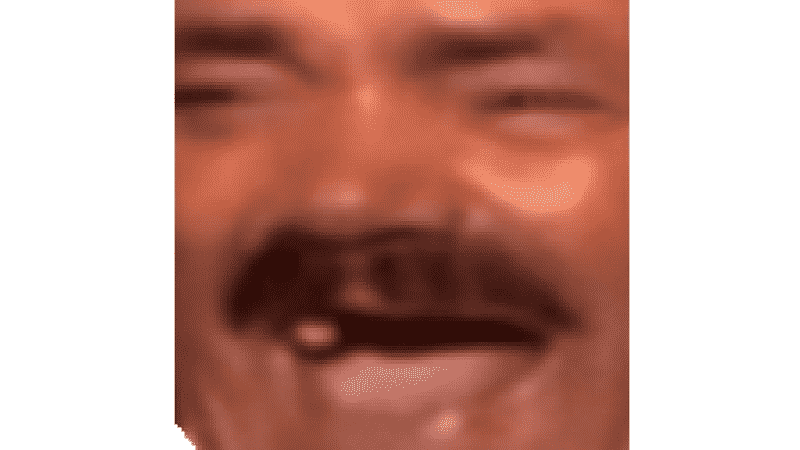 Kekw Emote Meaning
Ke ke ke ke ke ke ke  
Ke ke ke ke ke ke ke…
There's no way that this doesn't ring a bell!
This is literally the summary of the kekw emote.
However, let's go back to basics!
What is kekw, what does kekw mean?
Easy, there!
Kekw meaning is a no-brainer. If you want to cause a chain of laughter, use kekw twitch emote and just wait for it! 
Twitch kekw may be used any time that a situation makes you laugh boisterous laughter.
And, is there a better representation for kekw emote than through Juan "Joya" Borja?
No, there isn't!
Know that kekw twitch emote is made available through the use of extensions – either FrankerFaceZ or BTTV.
The Story Behind
Now that you know the kekw definition andthe kekw meaning twitch, let's briefly comment on the history behind the emote.
The first fact for you is that the kek emote is a close-up of Juan Joya Borja, AKA El Risitas, laughing almost hysterically during a 2007 interview.
And, I am sure you know which interview I am talking about – it's hilarious!
Of course, it was all for show!
Somehow, kekw twitch didn't become a thing until august 2019 when it was first used.
However, after that, it was spammed so hard that I refuse to believe there isn't a streamer/gamer who hasn't used it at least once.
I mean, kek w is so effective that one can simply not resist!
And, of course, thank you, Juan!
Thank you so very much!