If you ever came across the now already infamous Twitch error #3000, you are not alone-thousands of streamers were facing the 3000 media resource decoding error Twitch has had for years. Still, this problem keeps on appearing every once in a while within most new streams.
The problem can be approached in a couple of different ways. Most might seem complex to people who might be less tech-savvy when it comes to fixing browser-related issues.
---
Therefore, all of the instructions to deal with the Twitch error 3000 that we will show here are easy to follow and implement! The best ones are:
1. Enable Third-Party Cookies
2. Clean Up Cache and Cookies
3. Disable Hardware Acceleration
4. Use Google's Incognito Mode While Accessing Twitch
5. Pick a Different Browser for Twitch/Use the Official Twitch App
---
This article will adopt a pragmatic approach in dealing with the Twitch error code 3000, giving you easy-to-follow and diverse methods in resolving this problem once and for all.
What Exactly Is Twitch Error #3000, and What Causes It?
One of the few consistent bugs that have been present within Twitch for quite some time, the 3000: media resource decoding error, is associated with the decoding systems of web modules.
These modules are most commonly experienced with users who use Chrome to access Twitch.
The "Twitch error while decoding media source" bug has been consistent. That is, however, not always resolvable by working on your specific browser's configuration.
If the problems can't be troubleshot by conventional browser adjustments, it might mean you have to resort to looking for different ways to access Twitch to move around the Twitch error 3000 on your browser.
There can be several issues that could produce the problem, such as turning off cookies for websites, having uncleaned browser caches with corrupted cookies in them or some kind of issues related to HTML5's functioning.
Troubleshooting the Error Code 3000 Twitch Has
Once you are aware of the general issues that could produce the problem, you could use a couple of tools at your disposal to resolve this problem in multiple ways.
1. Enable Third-Party Cookies
Sometimes the most annoying issues can be resolved with the simplest tweaks, and this resolution might very well be the solution you are looking for!
Using Chrome and Firefox as browsers upon which we will demonstrate how to enable cookies (most browsers follow a similar pattern), we can implement the desired configuration by doing the following.
Google Chrome
Step 1: Access the browser's settings and go to the Advanced options section, where you can find the Privacy and Security option
Step 2:  You will find the option to allow websites to save and read all the cookie data freely
Step 3: Disable the option to block all third-party cookies from functioning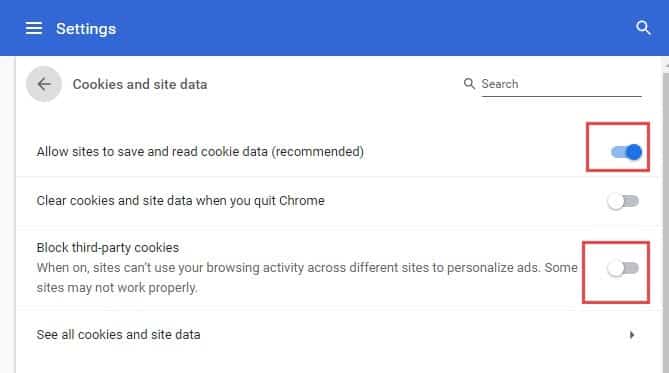 Mozilla Firefox
Step 1: Open the browser and access the options
Step 2: Look up the Privacy and Security option menu (same as with Chrome) but this time search for "Enhanced Tracking Protection" and check if third-party cookies are allowed or not (if not, allow them)
Step 3: You will most likely be asked to opt for the "Custom" as allowing All cookies and third-party cookies to function within your browser will minimize the chances of error code 3000 from appearing on Twitch
Restart Mozilla, and you are all set!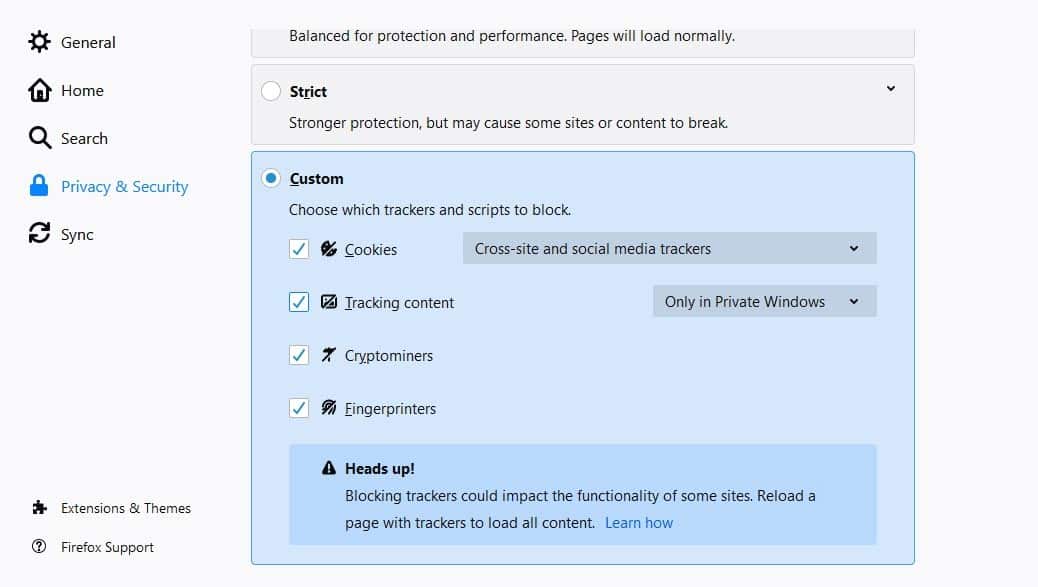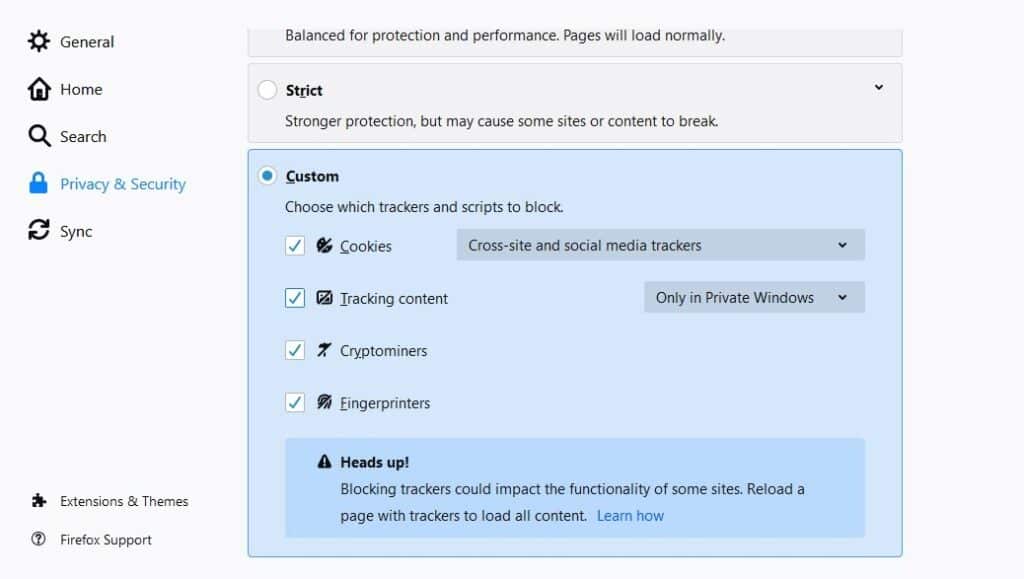 2. Clean Up Cache and Cookies
Tons of unused or corrupted cookies can pile up, and the best way to be rid of this nuisance is to do a full cleanup. A universal example can be illustrated by clearing out Chrome of all of this data.
Step 1:  Open up your browser's settings. You can quickly do this by searching "chrome://settings" in the address bar
Step 2: Head on over to "Privacy and Security" and select "Clear browsing data."
From there, you will be faced with a new window from where you can check the "All time" checkbox.
Simply click on "Clear browsing data" to finish the process. Make sure to restart your browser before using Twitch.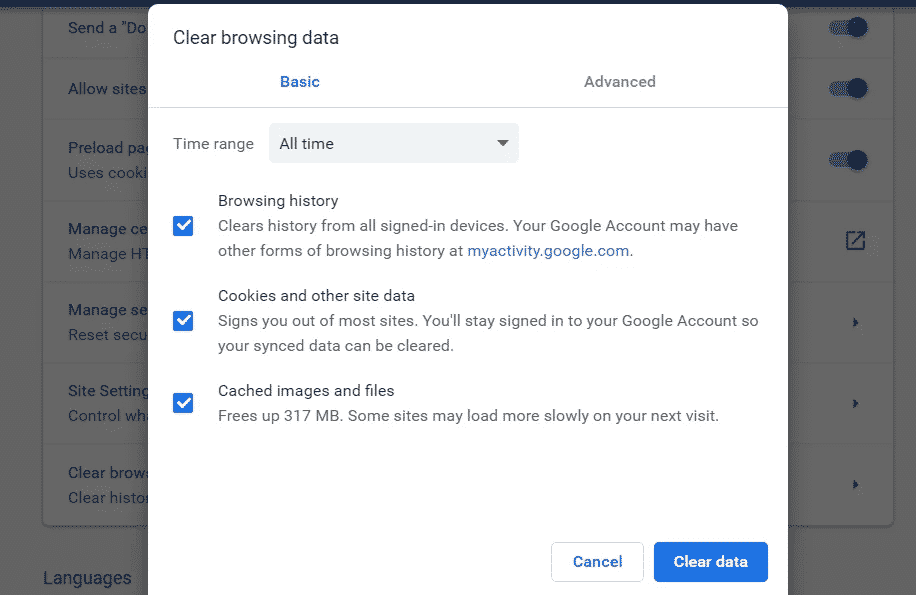 3. Disable Hardware Acceleration to Avoid Twitch Error 3000
In essence, hardware acceleration utilizes the hardware of your computer instead of the software to improve performance.
People often use it to decrease load times and improve their experience, yet in this case, it might be a hindrance.
The reason why it is useful to turn it off is that the browsers (especially Chrome) tend to overwhelm with additional power that might cause issues.
On the bright side, this mode can be quickly turned off. Chrome, as always, is an ideal candidate to showcase how this works.
Step 1: Turn on the browser, click on the three dots on the top right and access the settings
Step 2: Head on over to Advanced and navigate until you find a subheading under the name System
Step 3: Uncheck the option to use hardware acceleration when possible
4. Use Google's Incognito Mode While Accessing Twitch
Although a somewhat unorthodox "fix," the built-in Incognito mode often bypasses a vast majority of conventional website errors indirectly.
Aside from it's intended use as a built-in feature that allows for discreet browsing, you might find a plethora of issues resolved simply by using the Incognito mode as a troubleshooting utility for browser-related problems.
It can thus be an invaluable asset when troubleshooting your Chrome in order to avoid error #3000 Twitch has. Mozilla also possesses this feature which is called "Protected mode";
Chrome
Step 1: Startup Chrome
Step 2: Press Ctrl+N+Shift to start up the Incognito mode
Mozilla
Step 1: Startup Firefox
Step 2: Press Shift+Ctrl+P to start up the Protected mode in another window within the browser
If these adjustments bring the desired results, repeat them whenever you access Twitch to resolve the error 3000 on Twitch.
5. Pick a Different Browser for Twitch/Use the Official Twitch App
If all else fails, your next best bet is to pick a different medium for streaming or watching on Twitch which, for all intents and purposes, won't contain the same flaws as these two most popular browsers.
Although the issues of this nature rarely extend beyond these two browser powerhouses, the safest (and arguably quickest) option you have left is to use the Twitch app.
It is both fast and reliable, so you don't have to worry about the same issues that were plaguing you during your browser usage.