Having a good quality webcam can greatly impact the quality of your streams, and in order for everything to be just right, you will want one that streams crystal clear video footage.
Logitech C920 and Logitech BRIO are two models that are very popular, however, that popularity comes from a few different things, making the comparison interesting.
After reading this, you will be able to make the right decision for yourself, and see what these webcams offer and what suits your needs better, so let's get into it.
Logitech Brio vs C920
Comparison
Specifications
Firstly, let's have a quickfire around and compare the specifications of these webcams.
Logitech BRIO
Maximum resolution: 4K/30FPS and 1080p/60FPS

Field of view: From 65° to 90°
Focus type: It can do both autofocus and manual focus
Cable length: 7.2 feet
Dimensions: 4.0 x 1.0 x 1.0″
Logitech C920
Maximum resolution: 1080p/30FPS

Field of view: 78°
Focus type: Autofocus
Cable length: 5 feet
Dimensions: 3.7 x 2.8 x 1.7″
Logitech BRIO vs C920 – What's The Difference?
One main difference that you've probably already noticed while searching up these webcams is the fact that the Logitech BRIO is double the price of the Logitech C920.
Is this an indication of the quality of these products? It could be, but I'll tell you more about that in a few lines below.
Specifications of the Logitech BRIO are undoubtedly more advanced, and that product itself is a remarkable piece of electronics, able to give you more pixels, a higher frame rate, and overall higher video quality.
However, the price difference is not something that could just be brushed over, as not everyone can afford the luxury of having a Logitech BRIO, nor does everyone really need everything it has to offer, so the investment may not even make sense for you.
Let's get a bit deeper into this.
Product Quality
The size of these two webcams is somewhat similar, but it comes as no surprise that the more affordable option, the C920, is significantly lighter in weight.
Furthermore, the BRIO has a more sleek design and more glass on it, while the C920 is more plastic, making it seem a bit less sturdy.
When it comes to some other aspects, the BRIO cable is also longer, and the clip can keep the webcam secure and in place a bit better.
The BRIO also has 2 built-in omnidirectional mics, while the C920 only has one. But, as built-in mics are not commonly used, this maybe won't be that important for you, especially if you already have a microphone of your own or a set of headphones with a good mic.
Both webcams are compatible with USB 2.0 connectors and USB 3.0 connectors, so whichever your computer has won't be a problem when it comes to USB connection.
And while it's obvious that the Logitech BRIO is highly more high-quality than the Logitech C920, whether the investment is worth it is very much dependent on what you need the webcams for.
They will both function properly and more than that, so even if you don't have any room in your budget for something like the BRIO, the C920 will be good enough even for streaming, especially if the focus of your streaming is more on the conversation and the game you might be playing on your computer.
Image And Audio Quality
Resolution – Logitech BRIO vs C920
When it comes to resolution, the Logitech BRIO is a lot better with its superb resolution.
With the BRIO, you can have a recording be in 4K with 30FPS, or if you want to achieve 60FPS, you can have that if you capture the video in 1080p.
On the other hand, with Logitech C920, your videos can reach a maximum of 1080p, and the frame rate will be 30FPS, which is mostly the standard compared to other webcams on the market.
Depending on which features are more important to you, these details will mean different things, but even though having 60FPS is nice, that can sometimes directly impact the overall settings and quality of the stream, so a 60FPS webcam might not be the best webcam for you.
Field Of View
Again, the Logitech BRIO has an advantage, as it can reach up to a 90-degree field of view, so it will be able to include a lot more in the video.
And while it's most likely that you're recording on your own, it's good to know that you will have the ability to include someone else when you're recording a collab or something of that sort.
This is especially great if you make YouTube videos in addition to streaming, as YouTube videos are more likely to have an in-person collab.
This might also give you the look of an improved resolution in low-light situations, as you can add more sources that'll improve your lighting environment.
However, the 78-degree that the Logitech C920 is more than enough for more laid-back content, especially if Skype calls are your main reason for purchasing the webcam.
Image Quality
As already discussed, the Logitech BRIO comes with a much more improved resolution, potentially reaching DSLR quality, as much as a webcam can do that.
It's no doubt that the image quality is above what you can expect from an external webcam, but if you need something that will just slightly improve what built-in webcams give you, then Logitech C920 can be a great choice, too.
Both can provide you with Full HD video, but the BRIO can also reach 4K.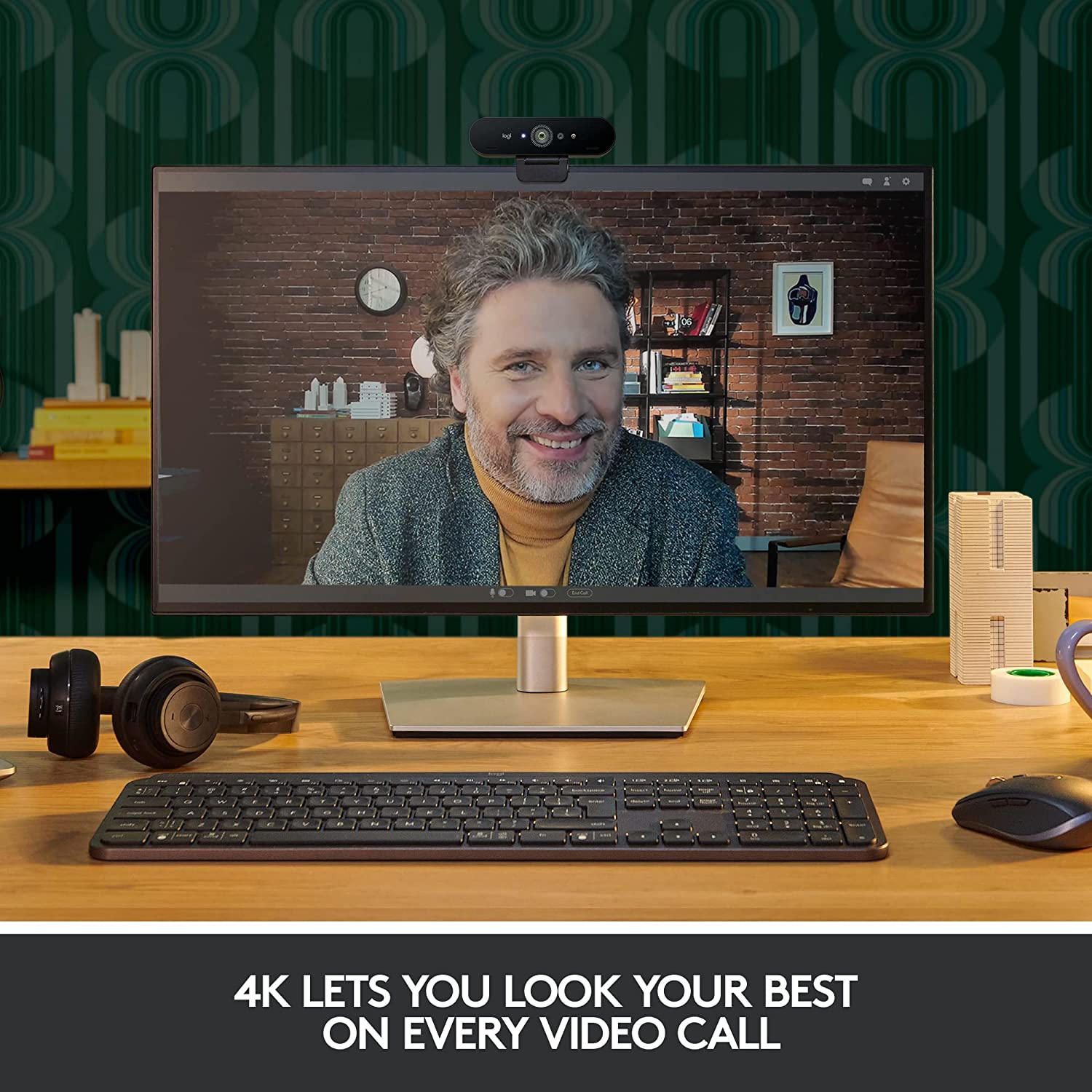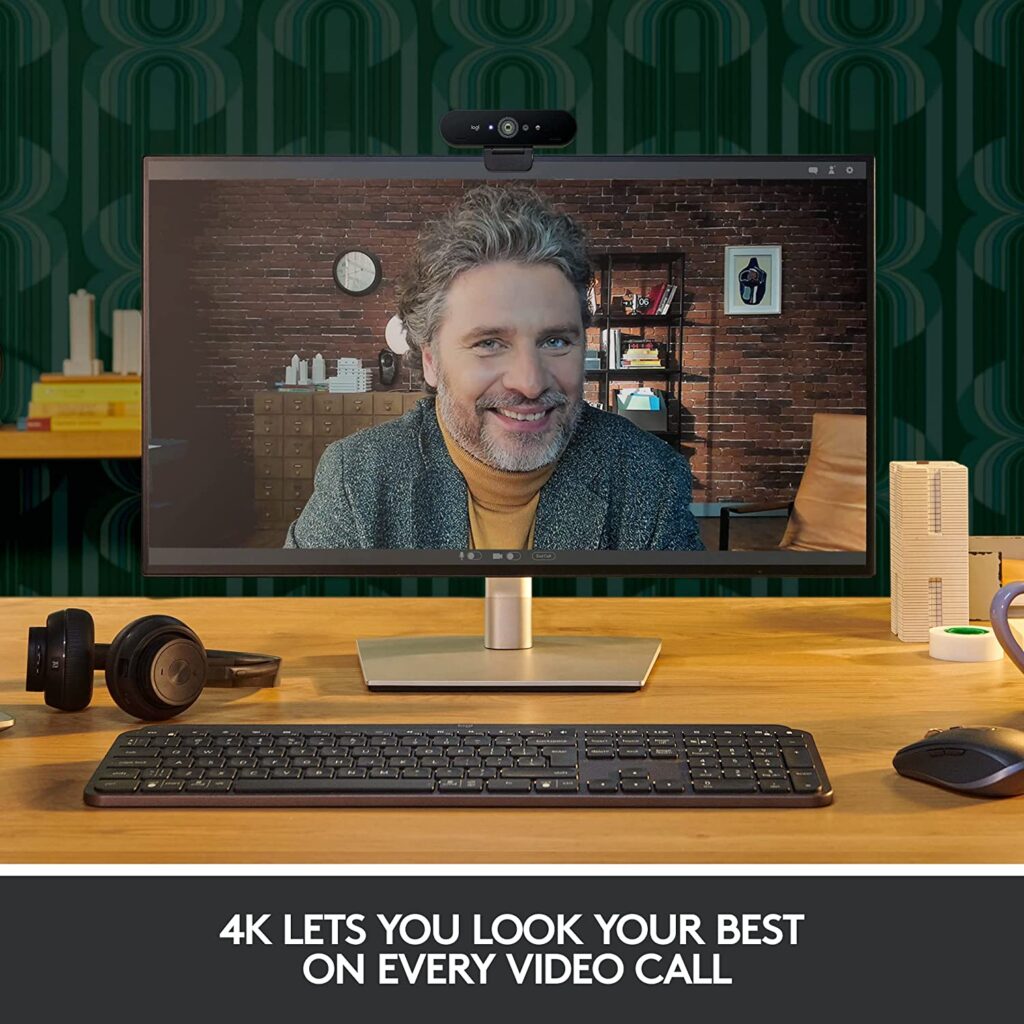 The BRIO also works with High Dynamic Range, making it able to capture several billions of colors, while webcams that do not work with High Dynamic Range can only capture about 16 million.
That's the main advantage of having an HDR webcam, especially when it's in combination with 4K video instead of "just" an HD video.
Another advancement that comes with the Logitech BRIO and its video quality is the fact that it works RightLight 3 technology.
This technology automatically adjusts videos that are filmed in low light environments, so it's a built-in, automatic low light correction. Even if you don't have proper lighting, the BRIO will be able to do something about it.
While the BRIO is not a requirement for good quality video conferencing, something like this can be an advantage here as well as with streaming.
With Logitech C920, it will deliver videos that can be either 1080p or 720p, both in 30FPS, which can work well for streaming but is more appropriate if you only need the webcam for video conferencing.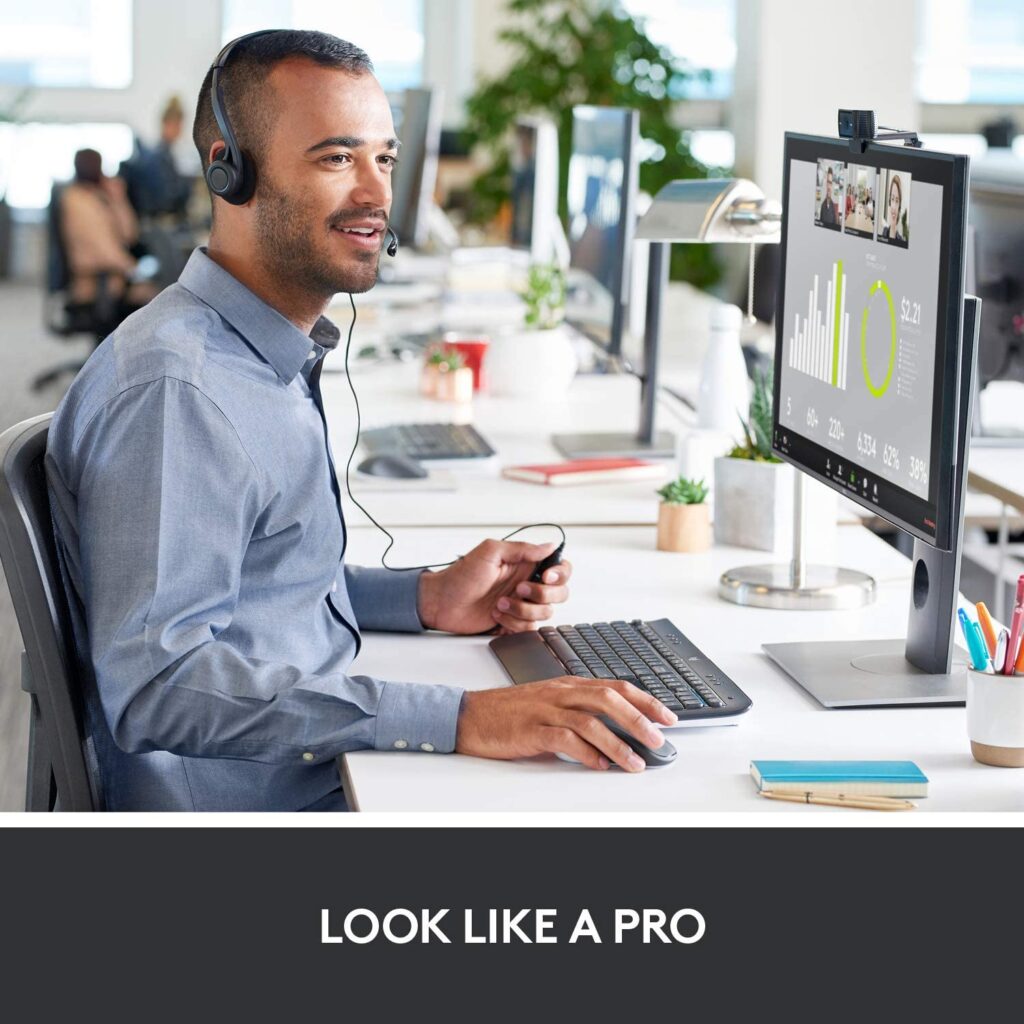 Microphone
The built-in microphones are another aspect where the BRIO is more advantaged.
Compared to the Logitech C920, which comes only with one omnidirectional microphone, the BRIO comes with two.
The audio quality will most likely be a bit better than when you depend only on the mics in the laptops; however, it's not better enough to be considered better than recording with a separate mic, which will always be superior.
If you need a webcam and a mic only for Skype, each one will do you well enough.
Software
As expected, both of these webcams are compatible with Logitech's webcam software.
If you're not familiar with Logitech's webcam software, here are some things that it's able to do.
Firstly, with this software, you're able to connect your video to the platform you're streaming on, as well as edit your stream.
You can also have more control over how your stream looks while it's happening, things like zoom-in or zoom-out, filters, text overlays, and so on.
It's software that's very easy to use, and if you're not already using something else for services like the ones I mentioned, then going for this one can work quite well.
The program is available for free for both macOS and Windows.
And speaking of other software, both of these are compatible with all of the popular video conferencing software, but the C920 comes Skype-ready, meaning that it will work as a plug-and-play device when working with it.
FAQ
Is the Logitech Brio worth it?
If you are a streamer, or your career depends on the video quality your webcam provides you with, then the BRIO is absolutely worth it.
BRIO comes with some amazing features, like 4K resolution and being able to reach a high frame rate of 60FPS, so the images you get with really are something else.
Together with said features, it also comes with HDR, so the colors in your videos will be way more vibrant and accurate.
Its design is also very sleek and modern while staying sturdy, so it will for sure be a durable purchase if you decide to go for it.
Whats the difference between Logitech Brio and Brio stream?
As you would have guessed from the name, the BRIO Stream was made with the growing popularity of live streaming in mind.
On the Stream version, you will have more options while recording regarding the frame rate, but it's also more optimized in the fact that it's able to hold more consistent frame rates, prevents some common lags, as well as adjusts to a differing light environment more efficiently.
However, if you like the BRIO more, it will also work great for all your streaming and recording needs, so the difference is not crucial to the performance.
Is Logitech C920 still the best?
Logitech C920 is one of the best webcams when it comes to overall good quality webcams that won't break the bank.
And even though it's amazing when you compare it to some older siblings, there are a lot of new models that are way better in comparison to the C920.
But, if you need a highly compatible webcam that can be used as your everyday family webcam, then the C920 is an amazing choice.
Is Brio a good webcam?
BRIO is more than a good webcam, and it really comes with some amazing features.
It works great in different lighting situations, it's able to capture videos in 4K, and it can make a 1080p video with a 60FPS frame rate.
It also comes with HDR, so it will be able to pick a highly wider range of colors than a webcam that does not have HDR.
If you have the means to invest in something like a BRIO, its services will definitely be able to adjust the high price point.
Conclusion
Overall, these two webcams are webcams that are made for completely different purposes and with different core audiences in mind.
The C920 is a great overall webcam for a wide variety of users that mainly need a webcam for video calls and conferences, and at an affordable price with a quite good quality of the video.
On the other hand, the BRIO, with every advanced feature like 4K and HDR, is more appropriate if you need a webcam for your streams and YouTube videos, as it's close to a DSLR, so it can be good if you don't have room for one.
That's why there is such a big price difference and why it's not easy to compare them.
But, if you are a streamer who is a beginner, or if you simply do not yet have the budget that can adjust going for the BRIO, going for the C920 won't have a negative impact on the quality of the streams, as it really is an overall good webcam.
But, if you've been streaming with something like the C920 for some time now, and you've been wondering whether upgrading to a BRIO will be worth it – I say definitely go for it!