Before you start streaming on Twitch, you should choose the right platform.
There are numerous available, and open broadcaster software (OBS) is one of the options.
So, what is OBS?
---
OBS is one of the most popular streaming software out there. Today, I will talk about what is OBS and these will be the main topics about OBS you should know:
OBS Features
In today's guide, I will touch the subject of the 7 best OBS features, which are:
Multi-video sourcing
Window capturing
Custom transition
Custom layout
Image and text overlay
Audio mixing
Addons
OBS Plugins
OBS is open-source software with many community-made plugins. You can read about the most useful ones here.
Key Takeaways
Investing in an additional PC would be a good idea if you are into a serious streaming business. Combining two pieces of hardware with a dual PC streaming setup allows you always to have high-quality streams.
Setting Up OBS
OBS can be a bit tricky for newbies, so I decided to help you by explaining the whole process, from where to get OBS, to how to install and set up the most useful settings, such as:
Setting up bitrate and resolution in OBS
Adding microphone and making audio adjustments
Connecting capture card and using a webcam
To read about any of these topics in depth, scroll below.
---
This article will tell everything you should know about OBS – covering the basics, features, and how you can set it up on your computer.
What Is OBS?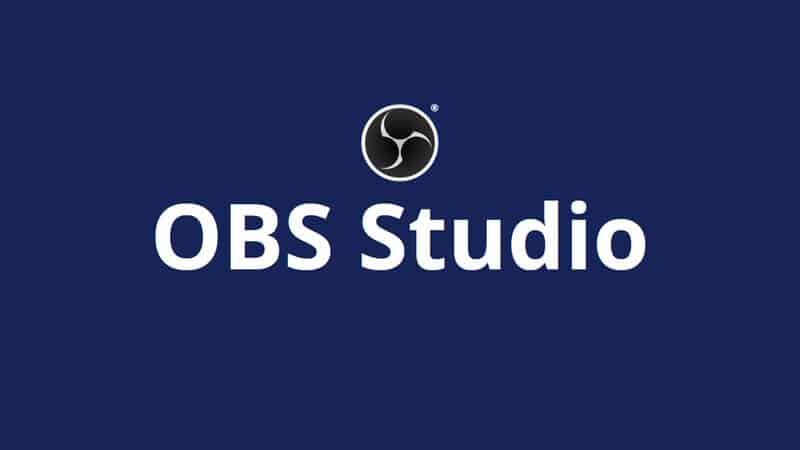 OBS is one of the available platforms for streaming.
Many live streamers, especially the ones that prefer Windows, choose OBS because of the high-quality videos it produces.
OBS is a shorter term for open broadcaster system or software.
It can be used by both professional live streamers and beginners that just want live streams of great quality that will help them stand out among others.
With this software, you can record videos, as well as create live streams, and add special effects at the end.
Thanks to the variety of features, anything you want can be with just one software.
Multiple developers are behind OBS open broadcast software, and if you were asking "is OBS free", the answer is yes!
It is open-source, so the developers aren't asking for a dime from its users. Their product is available to everyone, and if you want, you can donate a few bucks, but it isn't necessary.
Available Features of OBS Open Broadcast
As said, streaming open broadcaster software has a variety of features, and beginners find the software a bit daunting.
So, make sure you are getting the most out of it, firstly you should get to know its features.
Open Broadcasting Studio uses multiple tools for capturing high-quality videos, as well as audio, and a few tools for customization, so you are entirely satisfied with the final product.
If you are a beginner, these are the most popular and useful tools that you should know about before creating your broadcast.
1. Multi-Video Sourcing
Whenever you have a variety of videos, that do not have one source, you can use this feature.
It will allow you to arrange them in whatever way you want.
2. Window Capturing
If you need a video that is already loading in one of the apps, you can easily capture it with window capturing.
Just set the window you want to capture, and then incorporate the recorded video as you wish.
3. Custom transition
Editing is quite time-consuming, but because OBS video software has many editing features, it isn't so difficult.
Sometimes, the only edit you need is a transition from one frame to another, or between two different videos.
The custom transition has multiple effects you can add to create unique transitions in all your videos.
4. Custom Layout
This is another editing feature.
You can change the videos from different sources, so they fit your style.
For example, if you prefer videos placed in circular shapes, you can simply add a layer.
So, once you start editing, test out different layouts, to find the one that suits you the best.
5. Image and Text Overlay
By incorporating images or short texts, you can draw the attention of your audience to particular details.
For texts, multiple fonts are available.
6. Audio Mixing
Once you are done editing the video, you can play with the audio.
Open broadcasting software even features a few voice and audio effects, as well as filters, and a bunch of edits you can do.
7. Add-Ons
As said, multiple developers are behind OBS and it has grown into a large community, so members love to add new things frequently.
There are many add-ons to try, so make sure to check them out – some of them can significantly improve the quality of your videos.
One of the most popular is VirtualCam – once it is added, your computer will think of it as a webcam, but more about it a little bit later.
Where to Get OBS?
Now that you know what is OBS studio, let's talk about where you can get it.
OBS doesn't cost a cent, and currently, it is available at OBSProject.com.
As said, it is mostly used on Windows systems, but you can get it if you own Mac or Linux.
Once you visit the website, you will also see a bunch of different tips – how you can use OBS open broadcasting software and a bit more about what is OBS streaming.
Now, let's talk about different plugins because you will probably need them.
Plugins for OBS
Even though OBS already has many features, some tasks require written commands, and that is when OBS plugins step in.
With plugins, you can add some extra functions to your OBS and boost its functionality.
Here are some of the most important ones:
1. StreamFX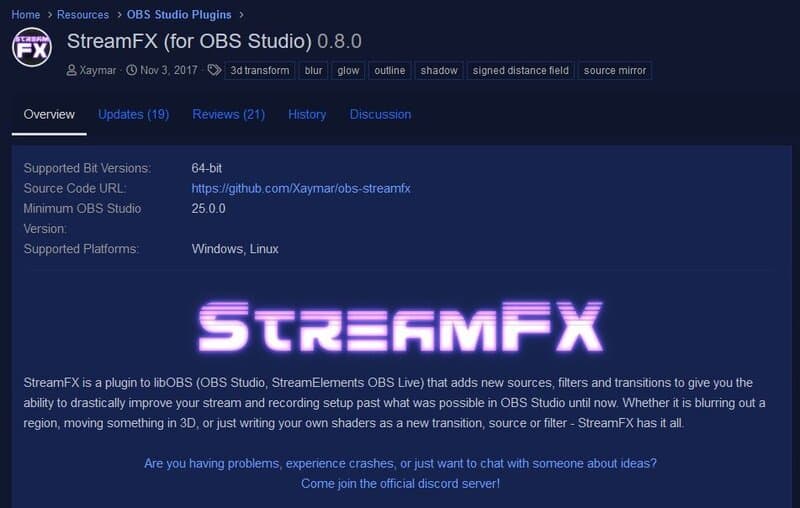 This plugin was made by Xaymar, and it offers these effects:
Blur – You aren't getting just a basic blur of the video – set the direction in which you want to apply the effect and choose between different blurs;
3D transform – 3D effects can improve the quality of your videos significantly. The 3D object can be moved, rotated, and scaled as desired.
2. VST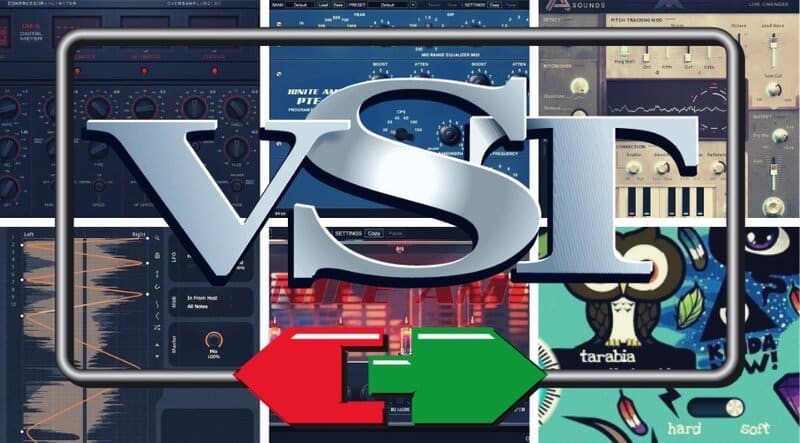 VST has multiple plugins to improve your audio.
Nobody wants to watch a video with bad audio, so if you have detected a problem, one of the plugins should easily resolve it.
The free source of these plugins is Reaper.
ReaComp – for adding side-chain filters;
ReaEQ – suitable for anyone that needs an equalizer;
ReaControlMIDI – as you can probably conclude from the title, it allows MIDI controls.
3. VirtualCam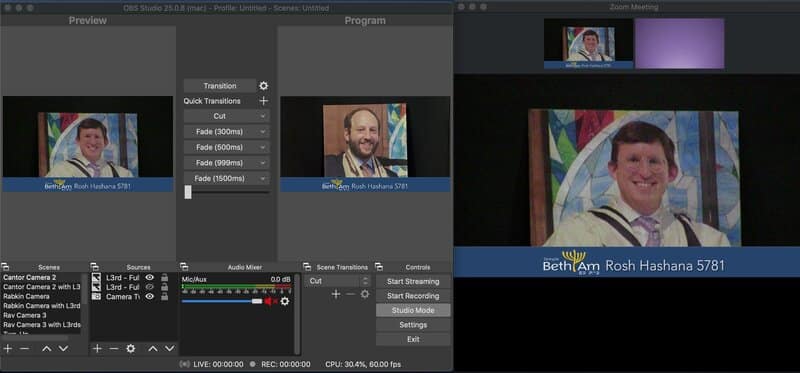 VirtualCam was already mentioned.
With this plugin, you can connect the OBS with a camera through a virtual webcam.
If you need to distribute the recorded video to another platform, you can do it thanks to VirtualCam.
How to Add and Set Up OBS
Adding OBS will depend on the system you are using on your computer.
Steps are slightly different for Windows, Mac, and Linux, but here are some general instructions.
Installing OBS isn't much different than installing any other application.
Installing OBS
Firstly, visit the official page for OBS – OBSProject.com and find the download button.
Click on the "Download Installer" and the folder that appears afterward.
Then should follow the instructions that appear on the screen. For example, when the downloader opens, you should click on the button for Next and choose the directory. Also, agreeing to Terms and Conditions is needed to continue the installment.
The installation takes a few minutes, and once it is done, tick the box to Launch it, and tap on the Finish button.
Installing OBS on Linux might take a bit longer.
Anyone that uses Linux will have to download FFmpeg. Once this is done, the steps are pretty much the same.
When it comes to Mac, you can just follow the steps above – those can be applied to both Mac and Windows.
Setting Up OBS
If you managed to install OBS, it is time to set it up.
This process is just as simple – even adding a camera or microphone is super easy, so beginners shouldn't worry.
Before you start editing the videos, adjusting sound, and playing with effects, you will have to connect the OBS with a platform you plan on using.
This is done via Twitch stream key.
For example, if you plan on streaming on Twitch, find the stream key on your profile, and copy it.
Then go back to OBS and tap on the Stream button. Choose the server, and paste the stream key.
These two platforms are now linked, and you can start live streaming and editing.
1. Setting up bitrate and resolution
Setting up bitrate is the next step.
Before you choose the frame and resolution, make sure that your computer has enough horsepower. The higher values you choose, the more horsepower your computer needs.
So, play around, just to see which settings work the best.
All of these can be changed in the Setting menu, under Output.
2. Adding microphone and other audio devices
Audio is an essential part of any live stream or broadcast.
If it is bad, you will probably lose viewers.
Luckily, OBS allows you to connect various audio devices, and here is how you can do it.
Audio can also be found in the Settings, and once it is open, you will see all of the options.
Choose the device you plan on using – speaker, microphone, or headphones. Then test the levels with the mixer.
Again, you should play around, to see how to get the best sound.
3. Adding capture card and camera
For live streaming, a capture card is a necessity, while a camera isn't.
You can set up the camera, only if you plan on filming yourself while you are playing.
The steps of adding both of these devices are the same.
Find the "Source" on the bottom of the page, and tap the "+".
Choose "Video capture" and name the source, so you can find it whenever you need it. Then add a capture card, camera, or both.
OBS will allow you to immediately set the frame rate and other settings.
We are sorry that this post was not useful for you!
Let us improve this post!
Tell us how we can improve this post?